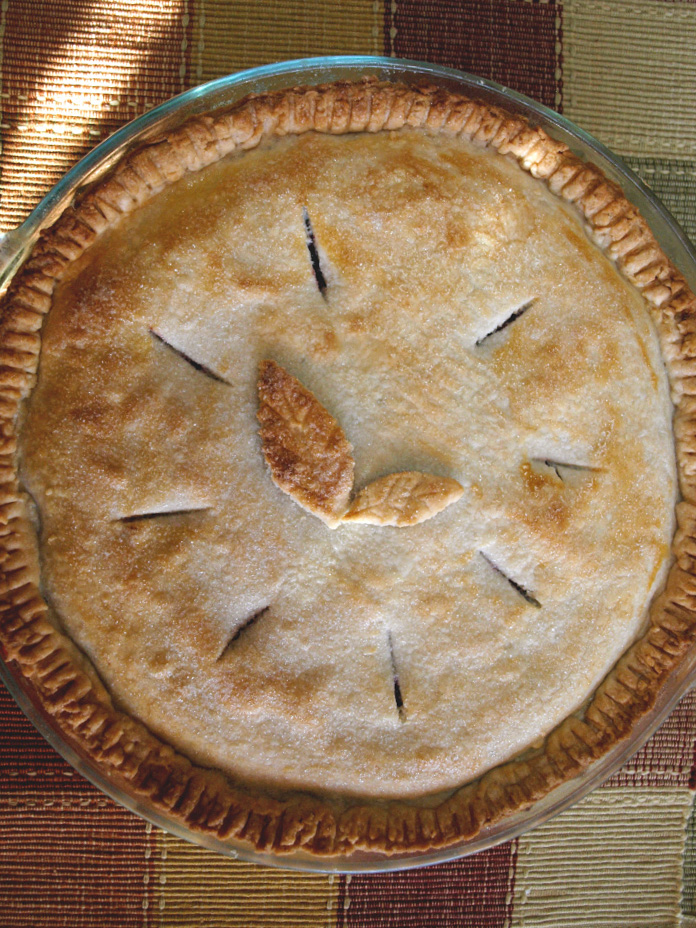 Thanksgiving has never been my favorite holiday. As a vegetarian, I know that Thanksgiving traditions aren't exactly geared towards me. In past years I've tried to make my own contribution to the big dinner with a vegetarian entrée that everyone would enjoy. With a highly carnivorous father, a mother who is a vegetarian but doesn't like anything too "flavorful," a skeptical brother who hates beans, and a sister whose food aversions seem to change with every season, a vegetarian crowd-pleaser is a tall order. One year I made spanakopita (spinach pie), another year I made tiropita (cheese pie), and more recently I made a mushroom tart. All were vaguely accepted, but with the traditional Thanksgiving fare competing for attention, I felt as though I was making an entrée just for little old me. For a fleeting moment I thought I'd stay strong and make another entrée this year in the name of vegetarianism, but as I was leafing through recipes for lentil-stuffed swiss chard and whole grain pasta with chopped brussels sprouts, I remembered my cooking motto that started when the boy and I began compromising in the kitchen. It grounds me, forces me to branch out, and best of all, it only asks for a simple "yes" or "no" answer: Would a dude eat this?
With the decisive direction from my motto, I decided to step away from the main course and move into an area where my efforts are usually more widely appreciated (read: by more than myself). Cherry pie is something I've only had a handful of times, but love more and more with every plate given to me. I had never made my own pie crust, or a double-crusted pie for that matter. Since I knew my mom, ever the stickler for tradition, would have the usual spread of pumpkin and french silk pies available at our Thanksgiving, I figured it wouldn't matter if I botched this one up. With a little piecing together of cherry pie recipes, and two brave grocery trips on the day before Thanksgiving (tip: AVOID this is possible), I grabbed my mother's pie pans and dove into the unknown. Or the slightly known, if you will. And I think you will.
The pie received rave reviews from big eaters, small eaters, meat eaters, and even the devoted traditionalists. What's more, just a bit of pie victory made this vegetarian feel like she may have a place in this Thanksgiving holiday after all.
…