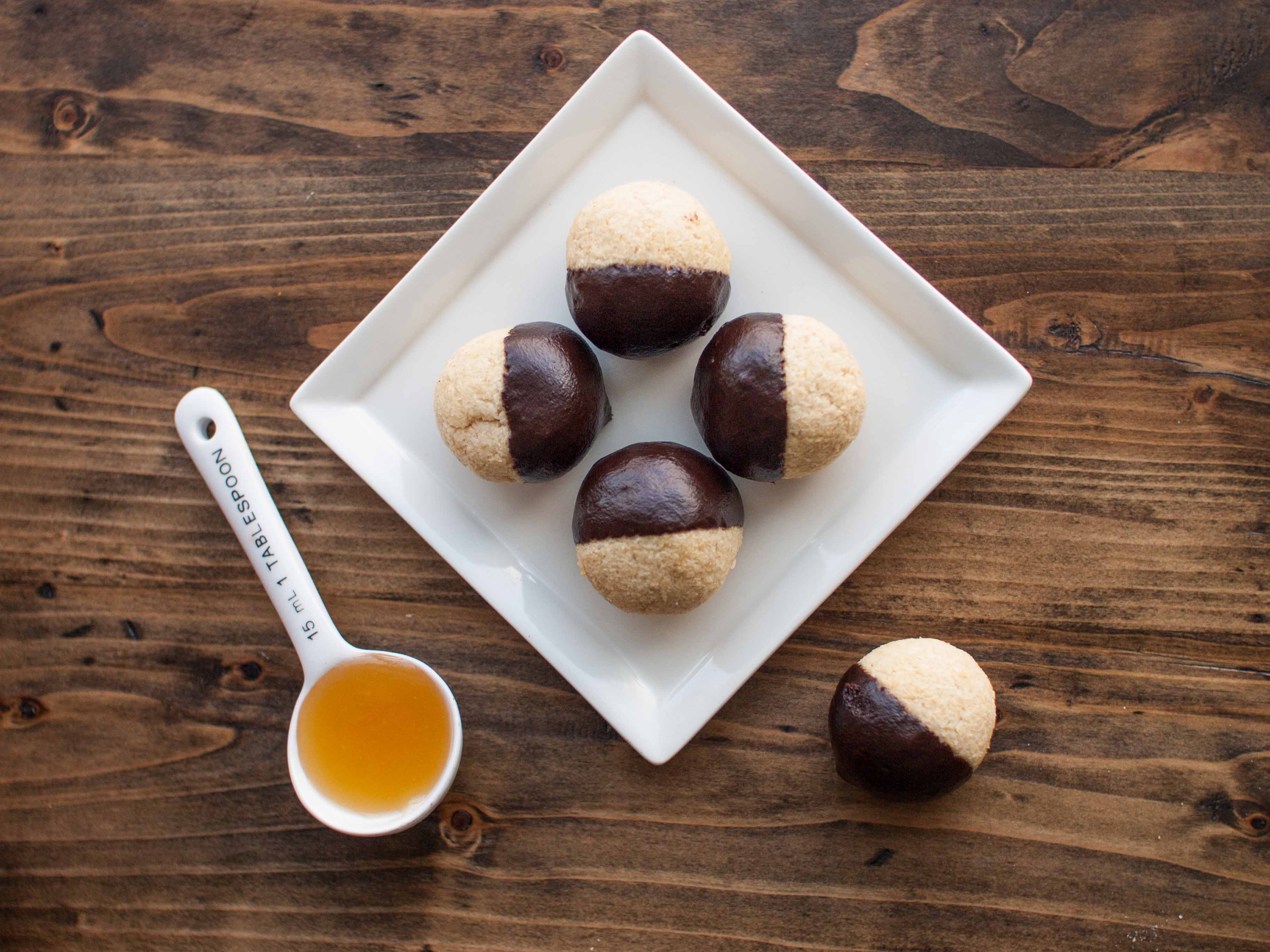 I rarely buy desserts when I'm out and about, but when I see chocolate-dipped coconut macaroons, I need them. Neeeeeed them. Do not pass go, do not collect your things or walk away, just get your wallet out and pay for the damn macaroon. I've come to embrace my weakness…because embracing it means I get more macaroons.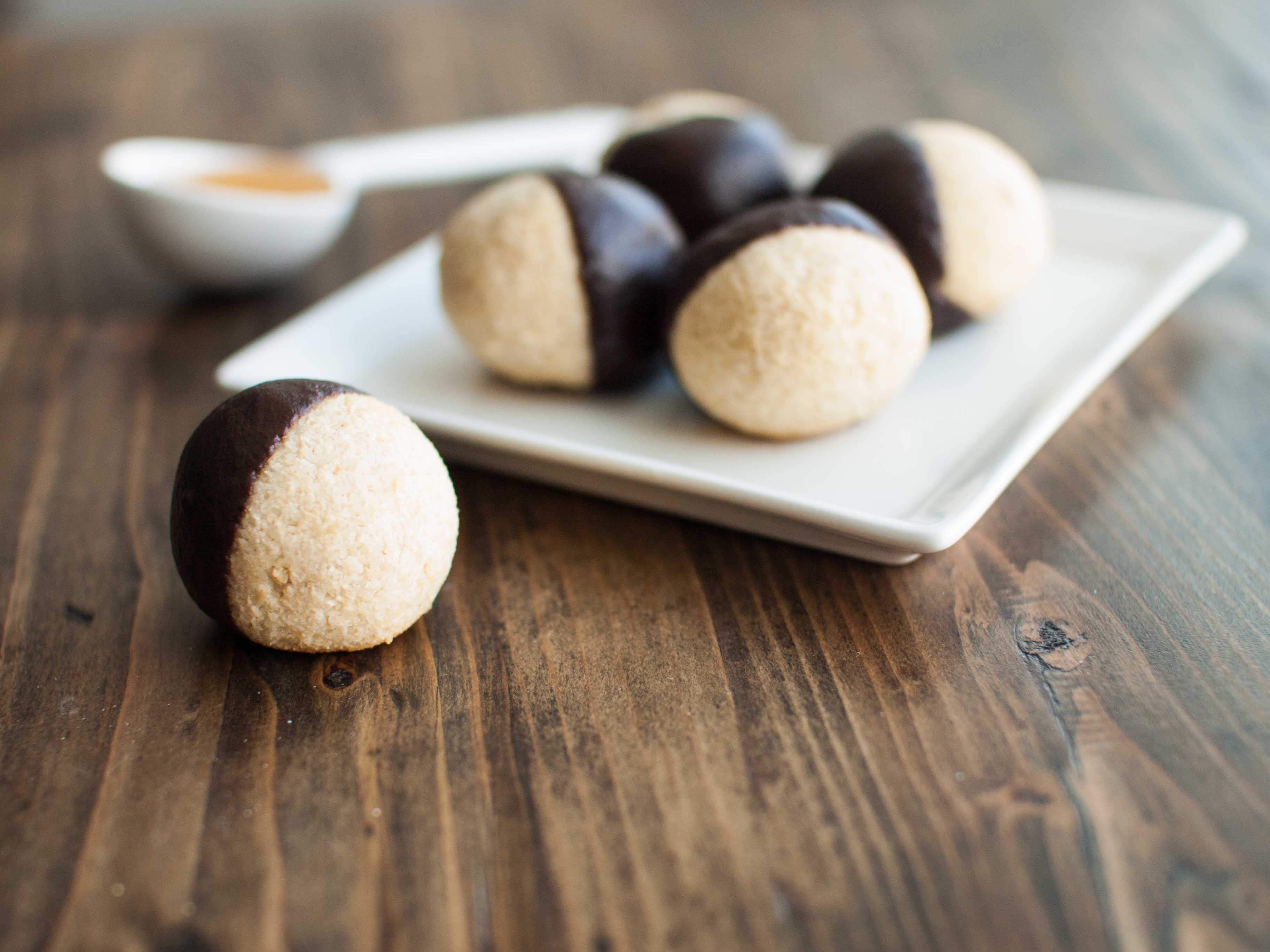 I love that most restaurants sell HUGE macaroons, because you can eat the whole thing and truthfully say, "I'm just eating one cookie!" (side note: this same logic also works for a large glass of wine). However, when I make macaroons at home I try to be much more responsible. Take this recipe, for instance, where the macaroons are not only a normal cookie size, but they're also gluten AND refined-sugar free! What?! I know.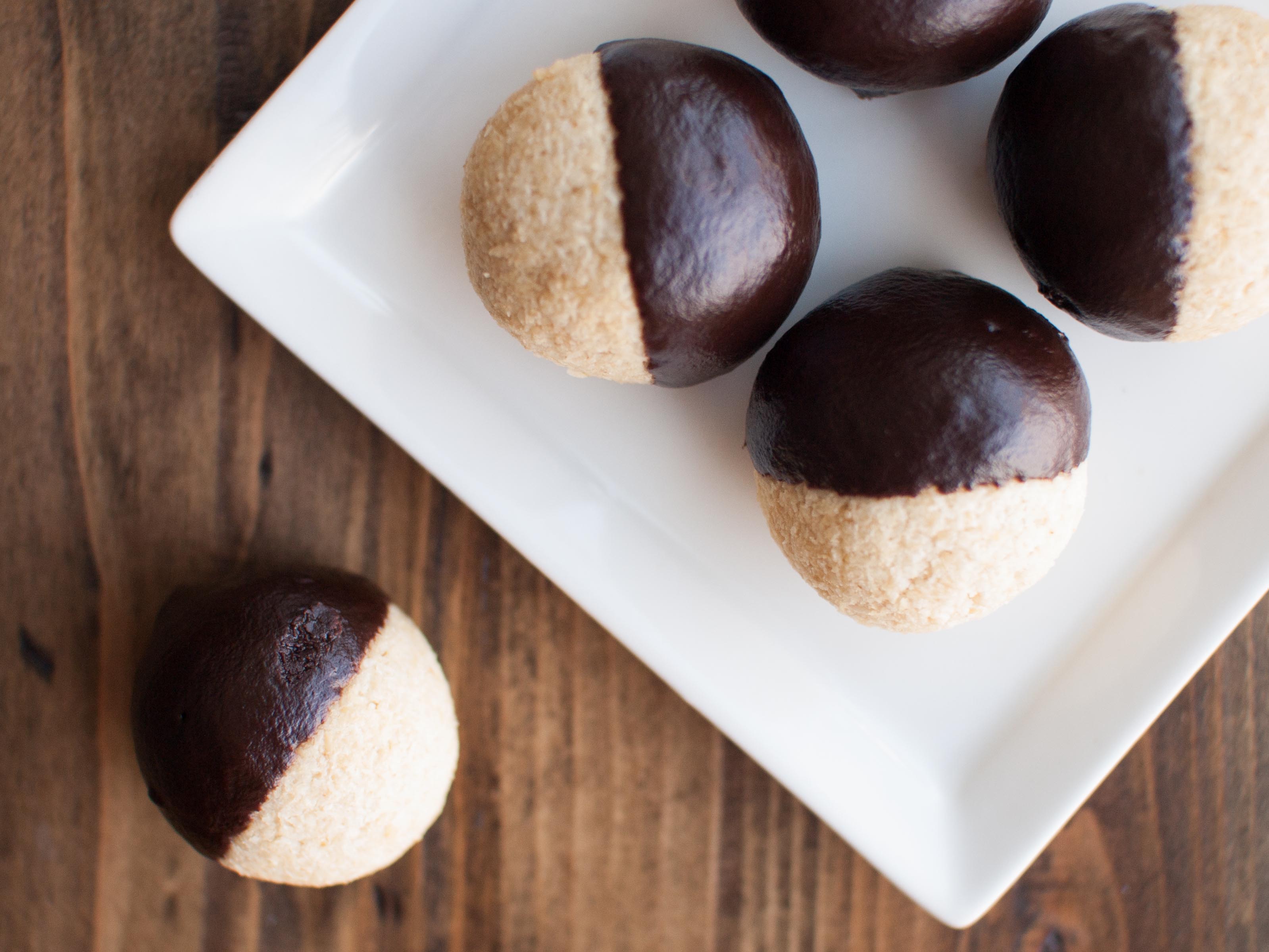 Part of my inspiration for these little bites of heaven came from the honey in our pantry; I geek out at any opportunity to use our super flavorful clover honey from the Beast's family farm in Wisconsin. No matter where your honey comes from, using a combination of honey and applesauce instead of white sugar keeps the inside of the macaroons chewy, soft, and without even the slightest hint of dryness. The chocolate coating is daaaark, silky smooth, ever-so-slightly bitter, and absolutely perfect.
Warning: you NEED to double, triple, or quadruple this recipe. 24 hours later, almost all of my macaroons were gone. Not only can I physically not stay away from them, but the Beast loved them, and even my mother, who always suspects that I put "weird" stuff in food, and hates baked goods without "real" (aka white) sugar, devoured the one I brought to her. Who even needs white sugar and gluten? Not me, and not even my mom, as long as we have macaroons.
…