Left Field Friday: March 29th, 2013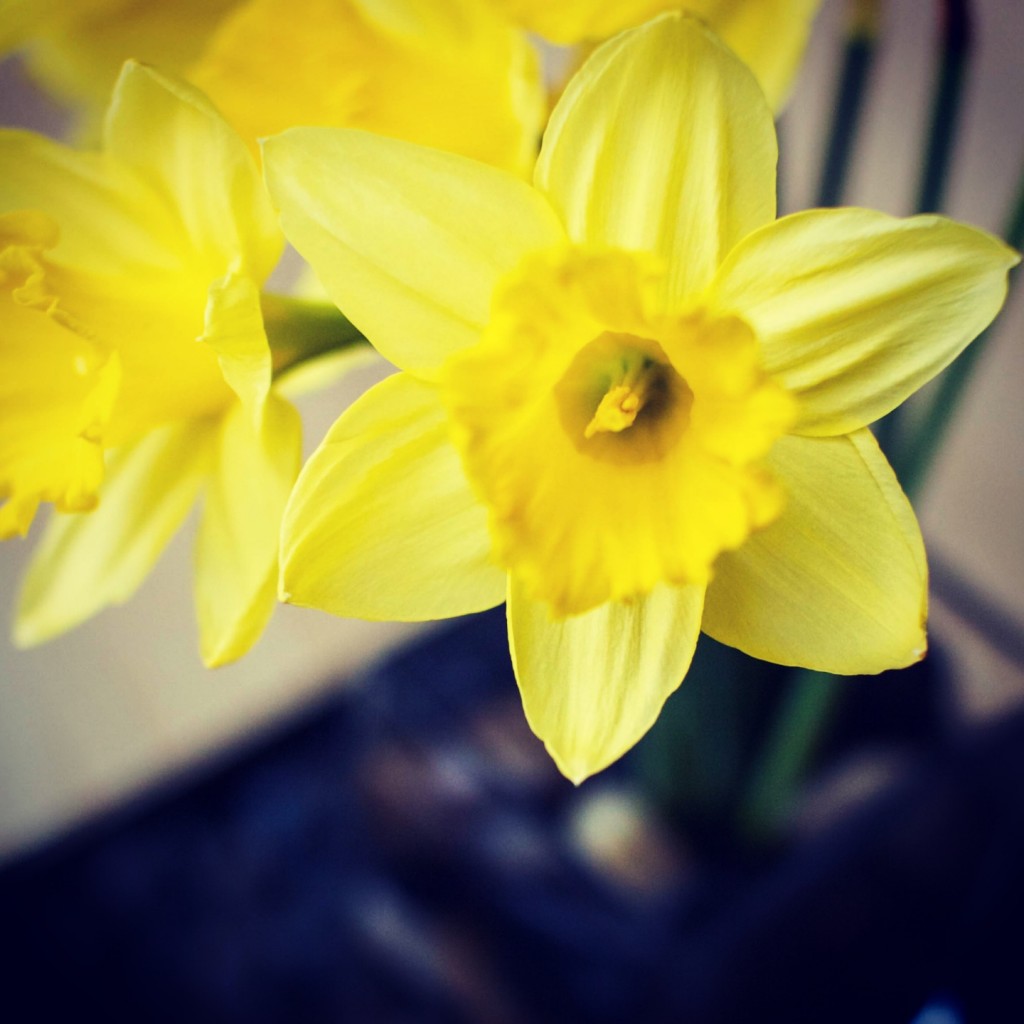 Friday flowers! The Beast's mom gave us these in our Easter basket this week, and they just make me smile. Yellow is such a happy color, and Minnesota is so grey-scale right now.

Speaking of Minnesota's lack of color, I'm so ready for spring I could just screeeeeeam. In true Minnesotan style, I've started leaving my jacket in the car despite the 35-degree weather, rolling down the windows on my drive to work, and wearing my light spring dresses with tights and boots. In case you're wondering, it's not a cool new style, I DO look ridiculous, and no, I don't care.
Nutrition is badass. Avocado: Nature's Butter, Bitch.
Welp, here's pretty much every reason why early-life relationships were ruined for me. Thanks, Cory and Topanga.
This week I made a three-layer cake for a coworker's going-away party. I used my usual chocolate cake base, and my usual whipped buttercream, but things got interesting when I decided to get creative with leftover frosting and some red food coloring. Instead of the cool red accents I intended, I ended up with pink blobs that I'm going to kindly refer to as "flowers." The cake tasted great, but apparently I need to hone my cake-decorating skillz. If you're looking to make a fancy layer cake, I can't provide any decorating tips at this time, but this is an awesomely helpful how-to post.
How CUTE are these for Easter? I mean, if I tried to make these they would never turn out this cute, but still…I appreciate the talent and finesse.
I'm on season 4 of Felicity…so the LAST season of Felicity. This is a huge problem, because watching it on Netflix on my phone is the only thing that has gotten me to the gym for the past 3 months. What better way to wake up than to watch Ben Covington be all cute and shy but unsure of himself yet DREAMY at the same time? I'm sharing this now because I need to start preparing myself for the crushing disappointment that will overtake me when I finish the season…and obviously I will need a new Netflix obsession stat, so…suggestions? Please?
If you've read this blog, you may know that chocolate-dipped macaroons are my drug of choice. I can practically taste these through the pictures.
In honor of warm weather, which I hear is coming soon (*fingers crossed*), remember this.
Happy weekend, folks!
5 Responses to "Left Field Friday: March 29th, 2013"