Roasted Red Pepper White Bean and Feta Dip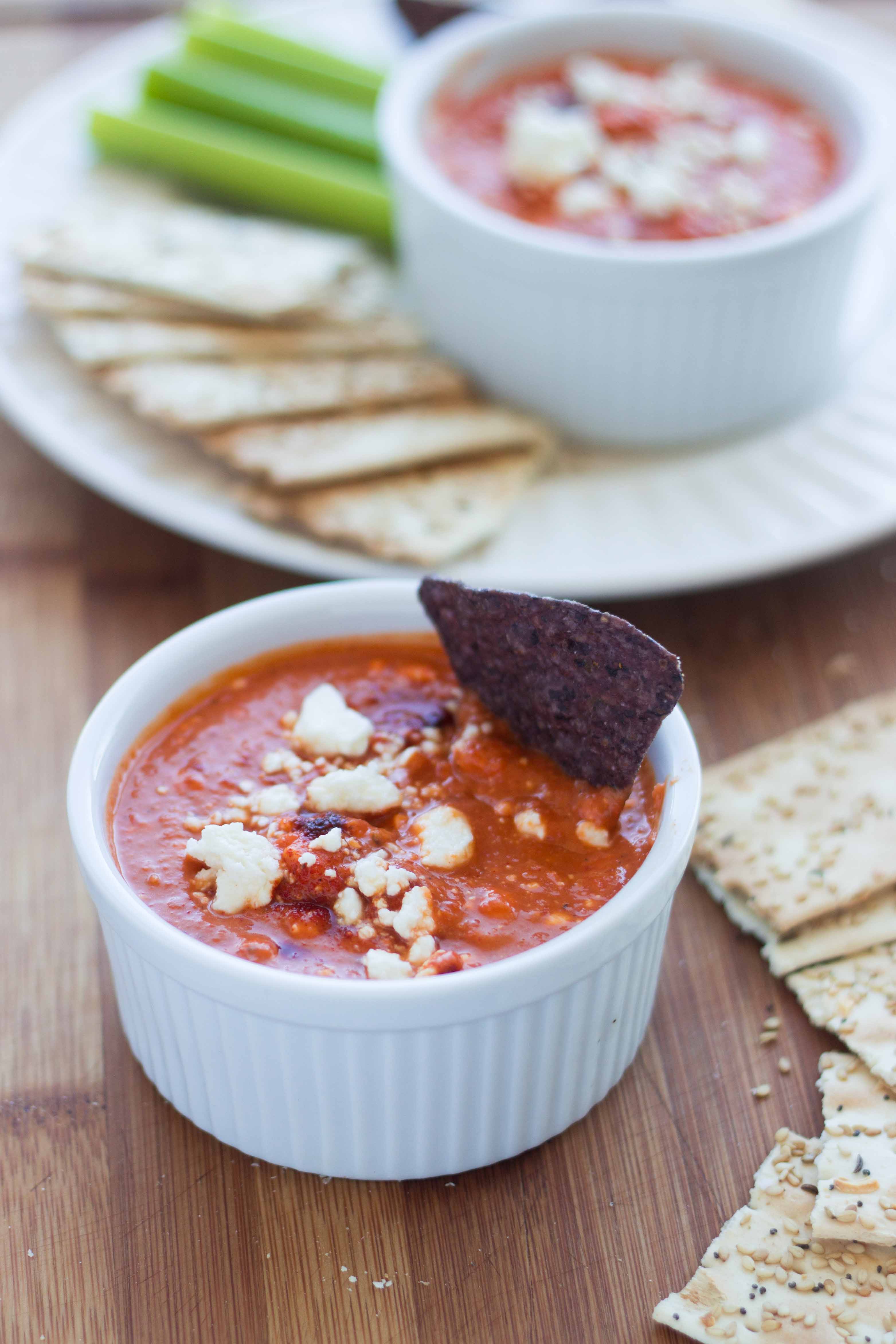 I whipped this dip together early on a cozy Sunday morning two weekends ago. I intended to take advantage of the beautiful morning light by photographing the dip being scooped up by celery and chips, and then I'd set the dipped goods in a tupperware for an afternoon snack, because who eats bean dip at 9am? That would be crazy.
I do. I eat bean dip at 9am…and a lot of it.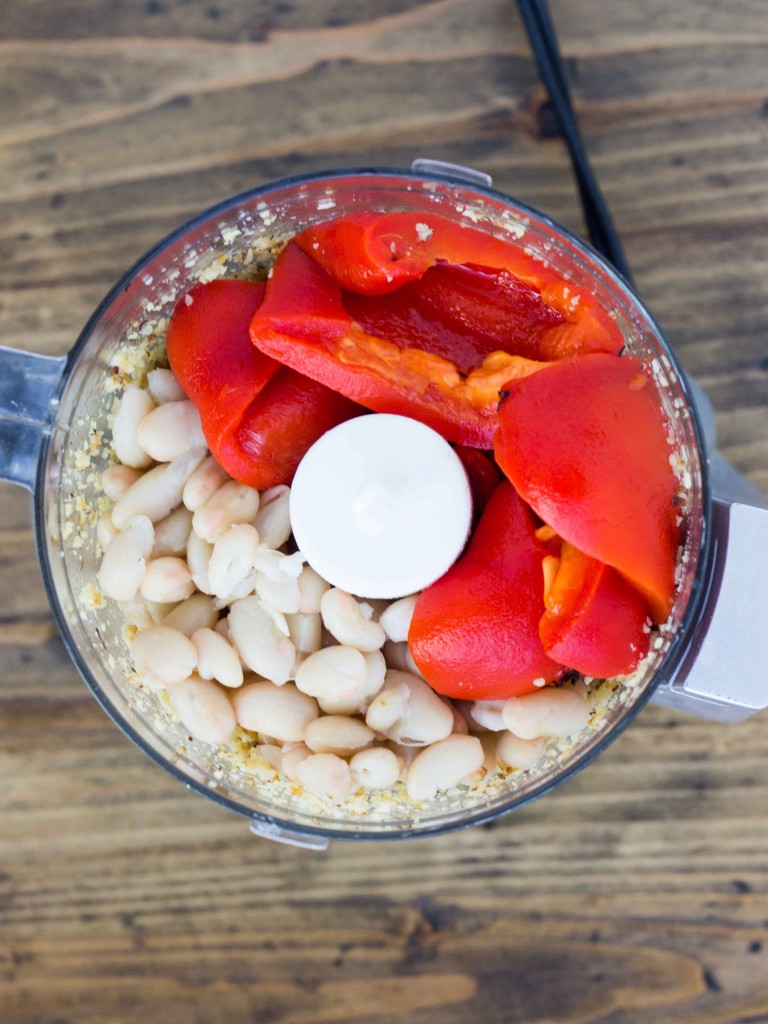 It's fortunate that this healthy bean dip made its way (through heaping scoops) into my belly last week, since this week I am on vacation and eating and drinking and eating and napping and…well that's about it.
The Beast and I are down in Key West with his family, and it's humid, sticky, ocean-filled perfection. I haven't taken a full week vacation in 4 years, so the time off is both welcome and necessary. Being away from my kitchen for 2 weekends feels a bit strange, but I suppose it's good to turn my camera towards non-culinary things from time to time, right?
Full disclosure: I'm no expert at food photography, but I definitely kind of suck at taking pictures of anything that's not edible. Even in a place where everything is beautiful.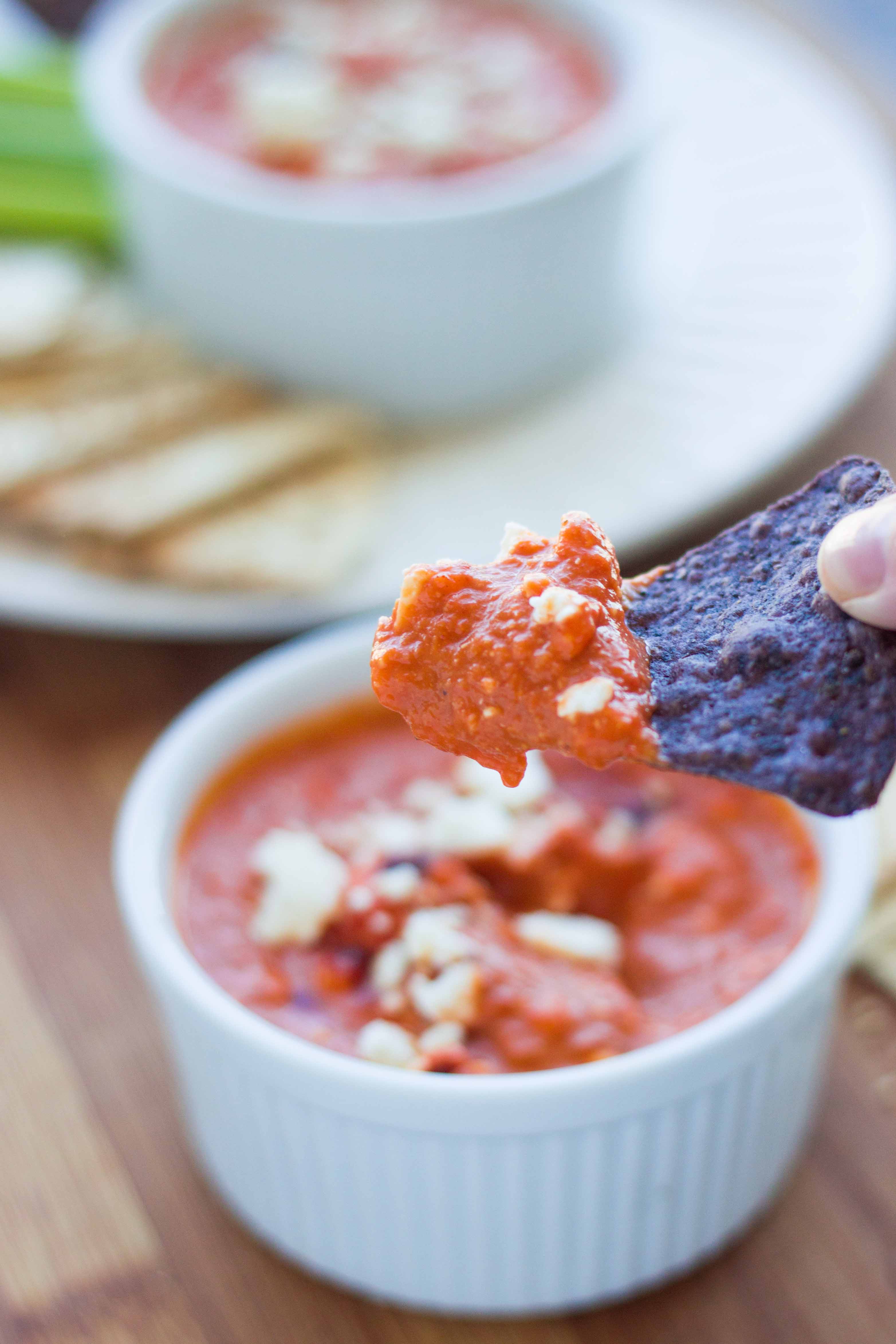 Anyway, back to these wonderfully creamy and flavorful beans. I know it's a vegetarian cliche, but I'm a bit of a bean dip fanatic. I've been known to tear through one of those big tubs of hummus from Trader Joe's in less than a week. It's actually kind of gross and inappropriate, this hummus love of mine.
After rotating through various hummus varieties for several months, I dreamed up this flavor-packed white bean dip. Instead of chickpeas (the star of hummus), I made this dip with smooth and buttery cannellini beans. Their subtle flavor and creamy texture pair well with strong flavors like lemon and roasted red peppers. To bring some more flair to the dip I sprinkled in white pepper, onion powder, and paprika, and then added crumbled feta for extra tanginess in every bite.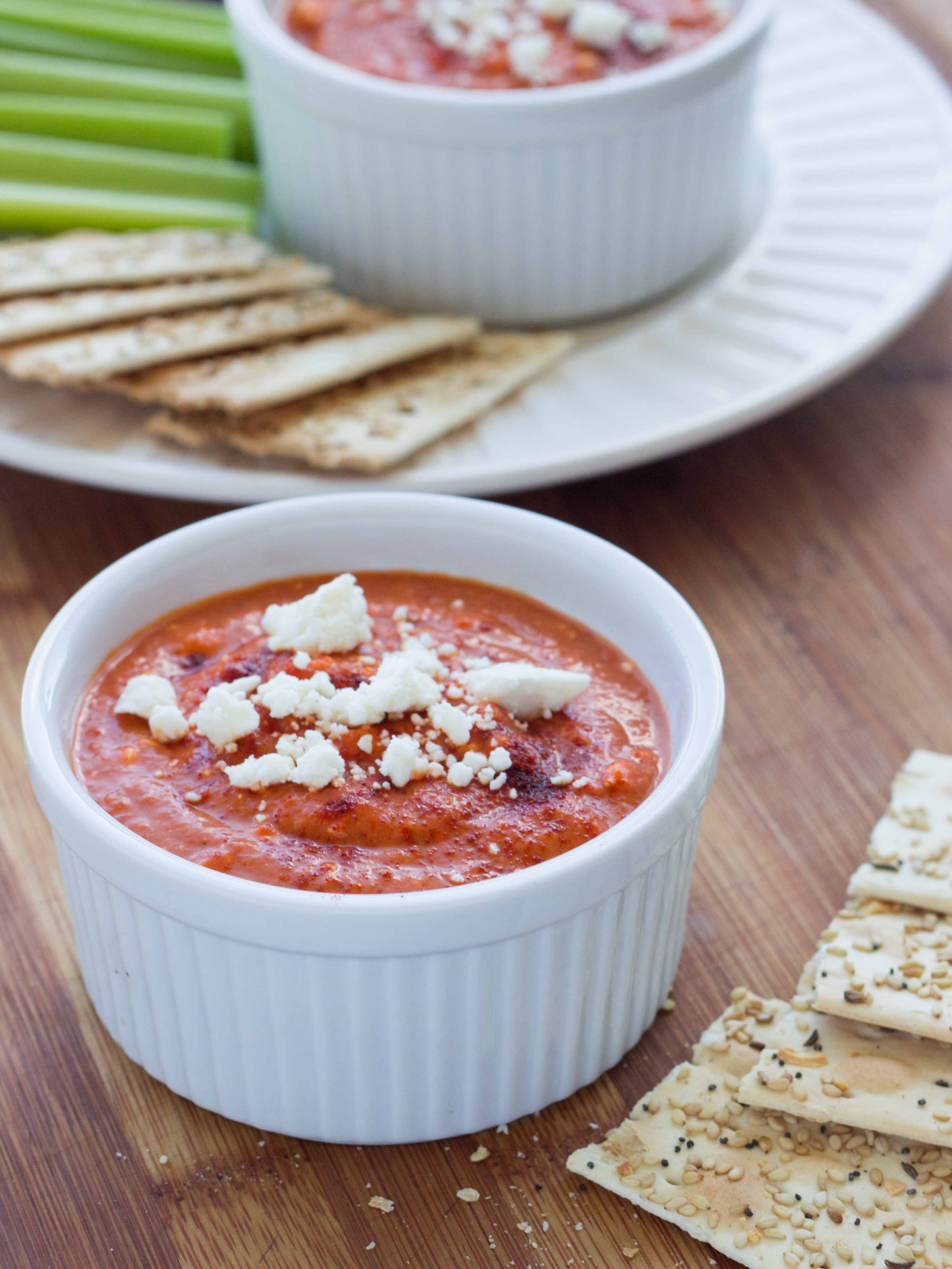 Although I'm calling this a "dip," I'd argue it's even more versatile than hummus and can be used all over the damn place: as a spread for sandwiches and wraps, a sauce for pizza or pasta, and a dressing for salad. Not only is it versatile, but it's quick to put together, packed with protein and nutrients, and addictive…even at 9am.


Roasted Red Pepper White Bean and Feta Dip
A creamy white bean dip bursting with flavor from roasted red peppers, tangy feta crumbles, and a touch of paprika.
Yield: Many
Prep Time: 5 minutes
Total Time: 5 minutes
Ingredients:
¼ cup chopped walnuts, toasted
2 cloves garlic
1 (15-ounce) can cannelini beans, drained and rinsed
1 (15-ounce) jar roasted red peppers, drained and rinsed
1 tablespoon fresh lemon juice (~ half a lemon)
½ teaspoon kosher salt
¼ teaspoon white pepper
¼ teaspoon smoked paprika
⅛ teaspoon onion powder
2 tablespoons olive oil
½ cup crumbled feta
Crackers, toast, veggies etc. for dipping
Directions:
Pulse the walnuts and garlic together in a food processor until they're finely chopped.
Add the beans, peppers, lemon, and spices, and process until smooth. Slowly add the olive oil with the processor running. Transfer to a bowl and fold in the feta.
Garnish with a sprinkle of feta and paprika, if desired.
Serve with crackers, chips, veggies, etc.
4 Responses to "Roasted Red Pepper White Bean and Feta Dip"