2013 Recap & Top Recipes
Happy New Year! 2013 was a pretty great year for Ryan and I. He started his own business, I had a cookbook deal fall in my lap, and then we got a puppy that I am ab.so.lutely obsessed with (sorry to those who follow me on Instagram for the overload of puppy pics).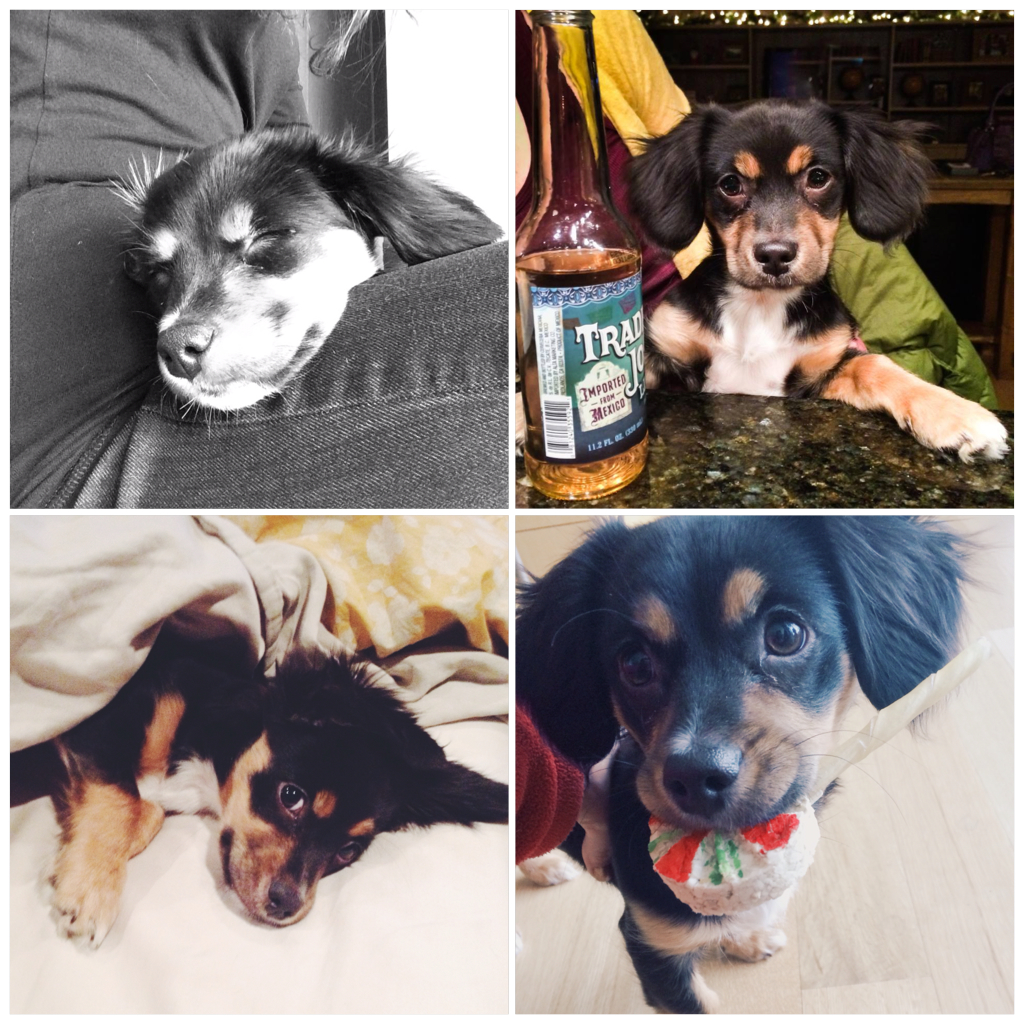 To give 2013 a proper blog sendoff, here are my top 5 most popular posts of the year. Enjoy!
5. Fresh Veggie Quinoa Salad with Lemon Tahini Dressing (Vegan) This salad is one of my go-tos when I'm looking for something fresh and healthy. It's packed with veggies, and has tons of texture from the quinoa, chickpeas, and slivered almonds. The lemon tahini dressing is creamy, tangy, and super easy.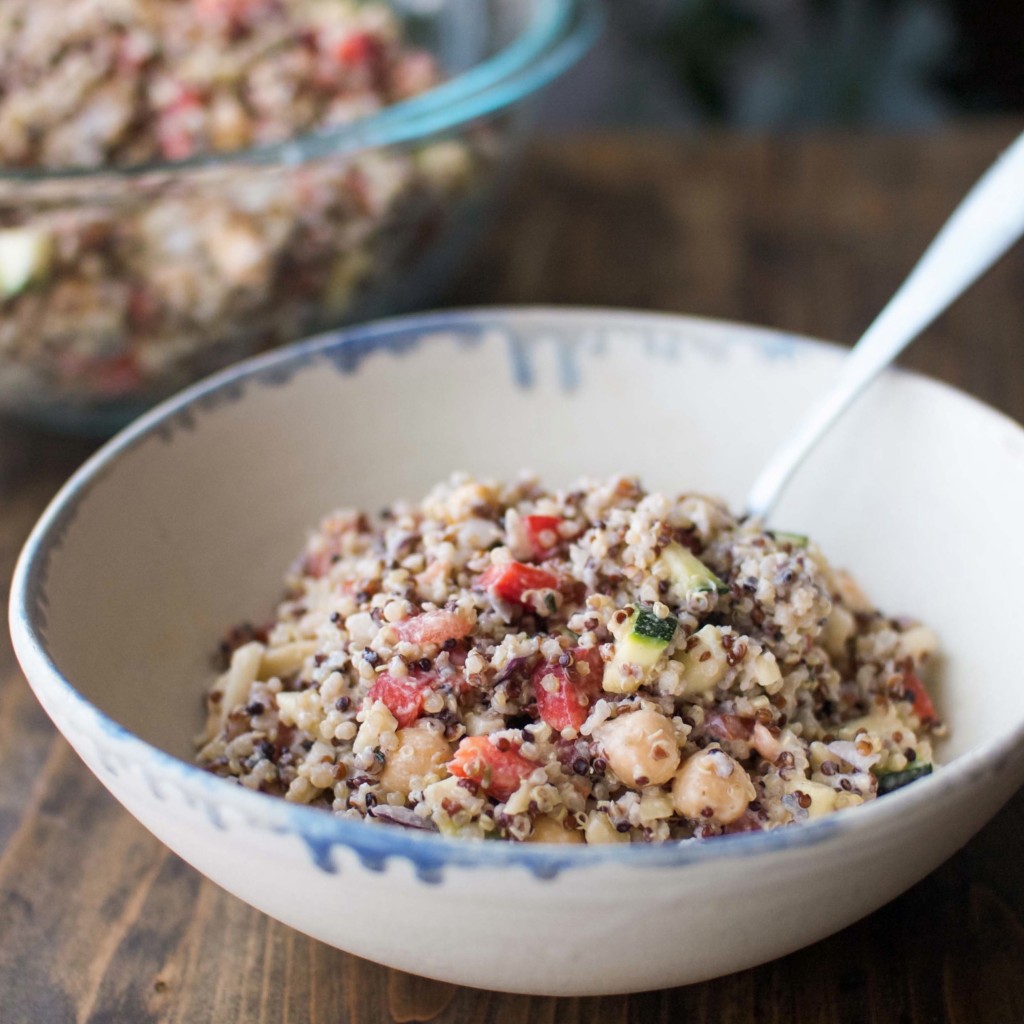 4. Hard Cider Cinnamon Spice Cupcakes with Whiskey Caramel Apples. These cupcakes were a huge hit with my coworkers, family, and even my little nephews (I left out the whiskey for them, don't worry). The cake alone is ridiculously fluffy and flavorful, but it's taken over the top with the addition of whiskey caramel apples and smooth whiskey buttercream.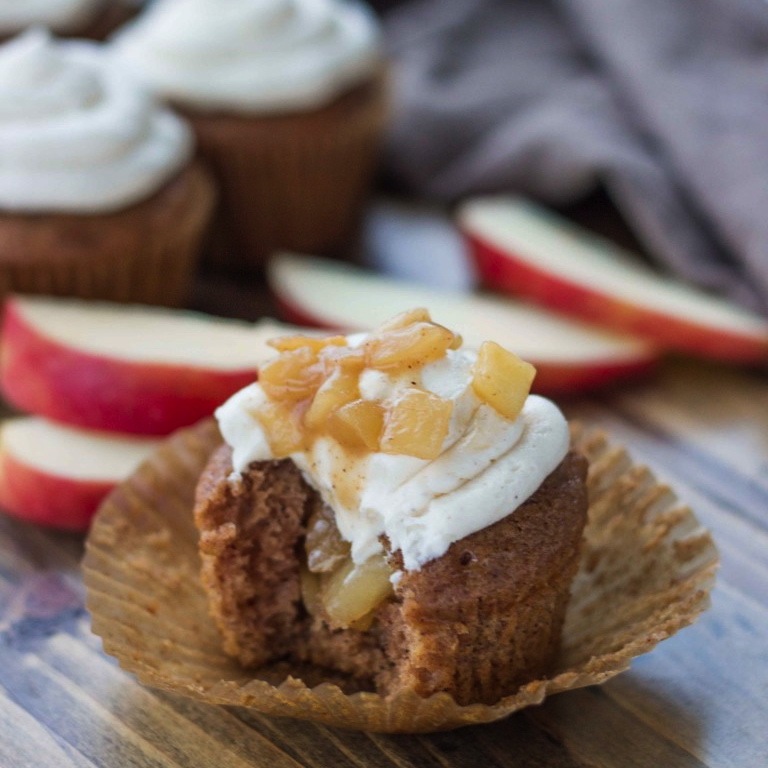 3. Raspberry Whole Wheat Cinnamon Rolls (Vegan). These cinnamon rolls were the high point of my one-month vegan challenge. They're every bit as delicious as rolls that contain dairy and eggs (really truly), plus they're relatively easy to put together. One of my favorite blogs even had me write about them in a guest post (!!!).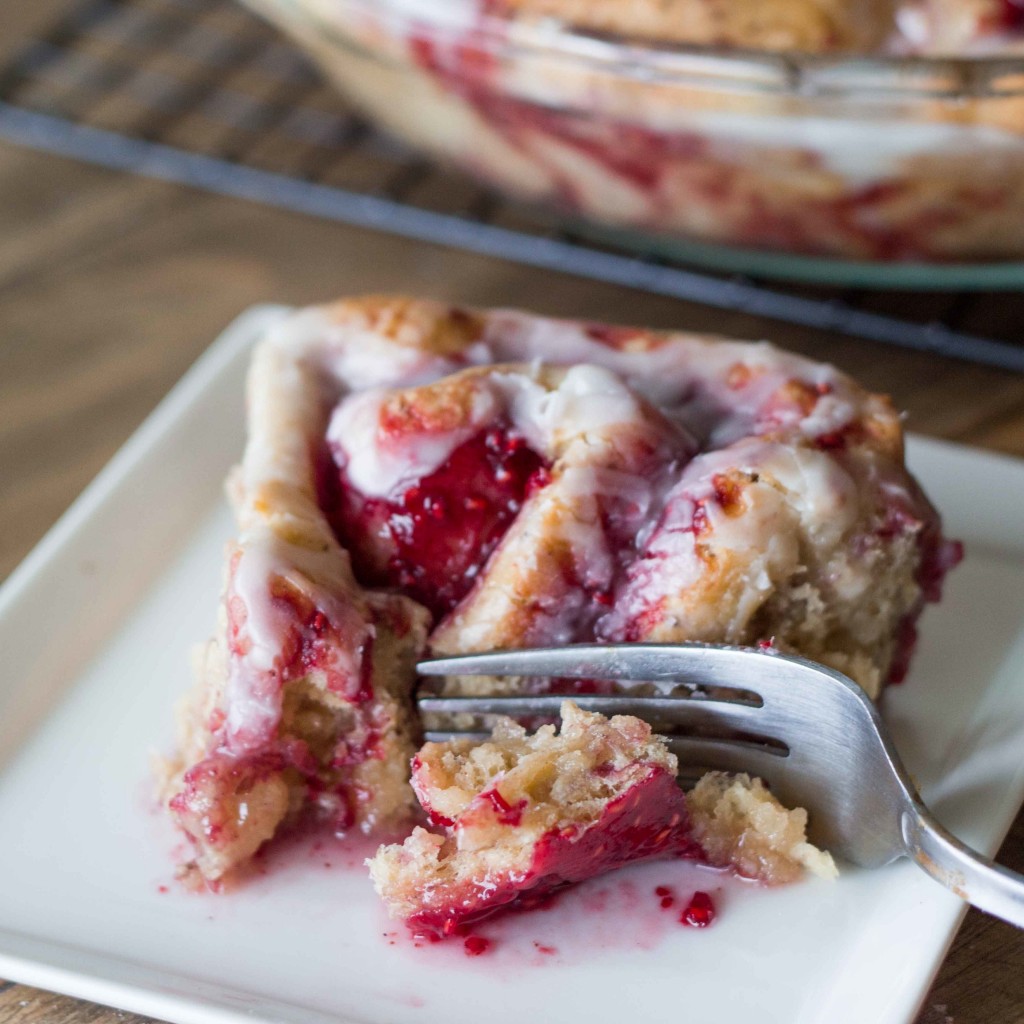 2. Peanut Butter Protein Muffins. These muffins are the perfect afternoon snack: 150 calories, 6 grams of protein, and tons of peanut butter flavor. They're made with spelt flour, but you can easily swap in whole wheat pastry flour instead. This recipe will be featured in my high-protein vegetarian cookbook, which will come out late 2014.
1. Marshmallow-Stuffed S'mores Cookies. Before making these cookies, I hadn't eaten a s'more in years. I had avoided s'mores because most marshmallows contain gelatin, but when I found a vegan brand I knew I needed to have some baking fun. The cookie dough is made with honey, graham crackers, and 2 types of chocolate chips. The cookie dough is soft, flavorful, and the perfect exterior to the puffy, melted marshmallow in the center. Some readers have commented that normal marshmallows dissolve in the center, so look for the vegan brand (available at Whole Foods and most natural food stores) to get the same result seen here.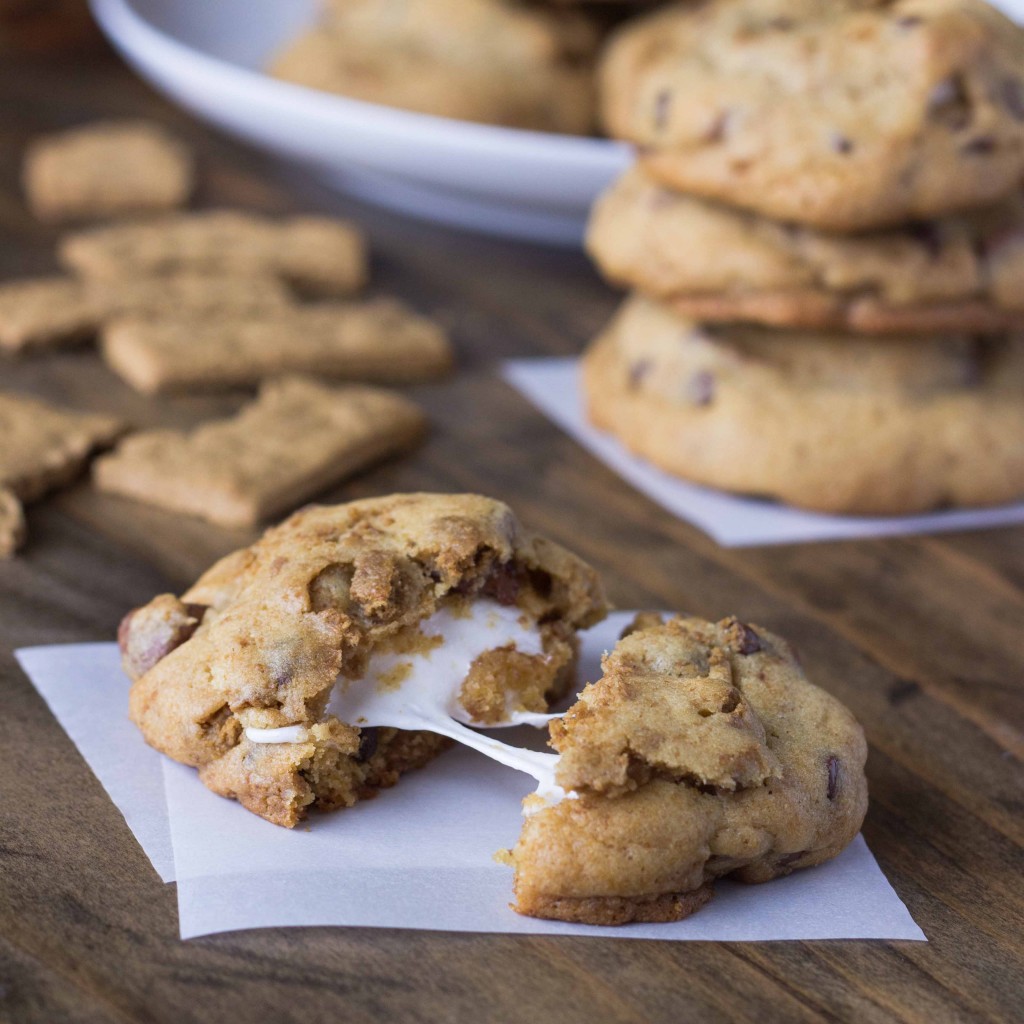 I'm excited about what 2014 will bring! What are you looking forward to in the new year?
3 Responses to "2013 Recap & Top Recipes"