Big Ginger Bundt Cake with Whiskey Citrus Glaze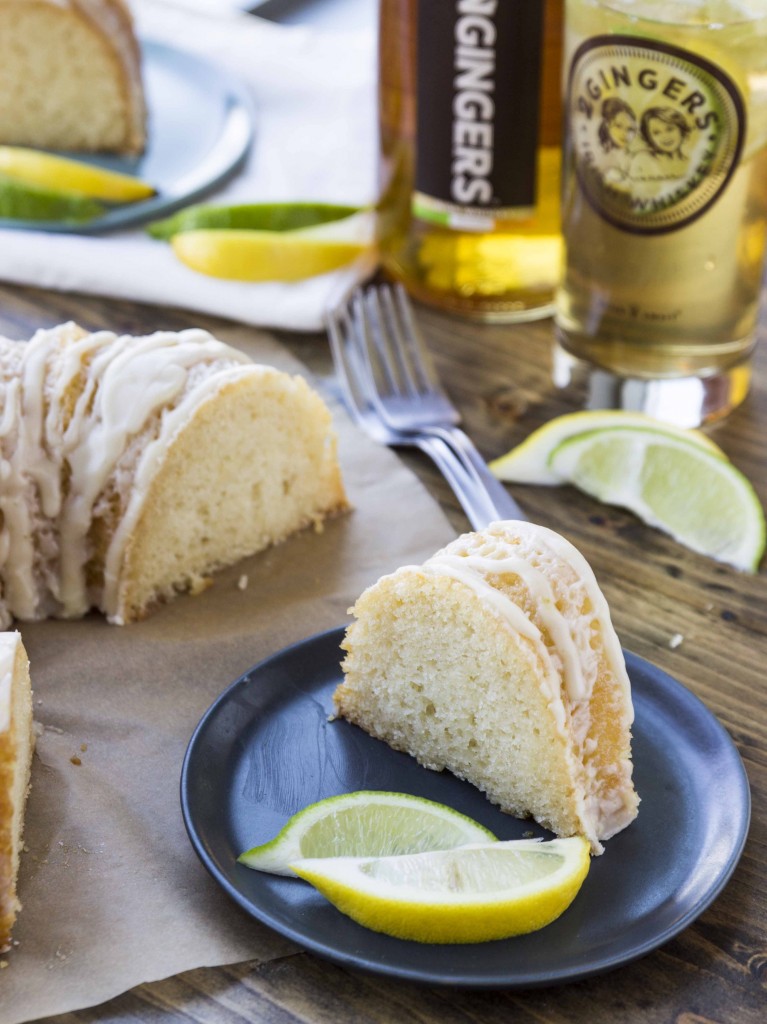 With the exception of the occasional margarita accompanied by chips and salsa, or a colorful martini when I'm feeling fancy (/want to pretend I'm Carrie Bradshaw), I'm pretty much a wine or beer girl.
That was the case, at least, until this fall when my friend Emily introduced me to Big Gingers. Oh my lanta – sweet, tart, fizzy, boozy perfection.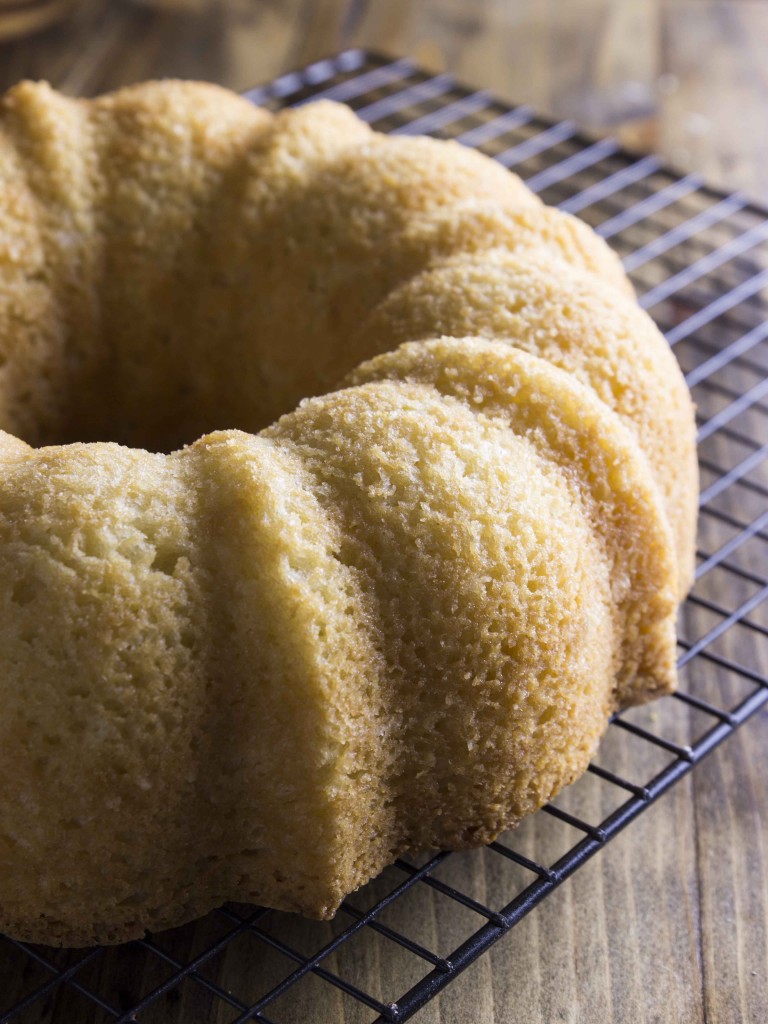 These days, Emily will come over under the assumption that we'll be having Big Gingers. Why would we not have Big Gingers? What would be the point?
For those of you who have no idea what I'm talking about, a Big Ginger is really just a whiskey ginger, made with 2 Gingers whiskey, and served with lemon and lime. Ryan and I introduced his dad to the drink, and he loved it so much we ended up buying him a gift set for Christmas. I thought we were being pretty creative with our gift, but he ended up getting us the exact same gift set, hence the glasses in the background of this post. Great minds.
If you haven't noticed, I very much enjoy boozing up my baked goods. Before Big Gingers came into my life, I'd probably say I'd rather eat my booze than drink it, but now it's kind of a toss up. Can't I just drink my booze while eating my boozy cake?
Why yes I can, and yes I did. Once my drink and cake were gone I used a spoon to eat the whiskey glaze straight out of the bowl.
…and then I woke up with a total sugar hangover. #worthit #adulthood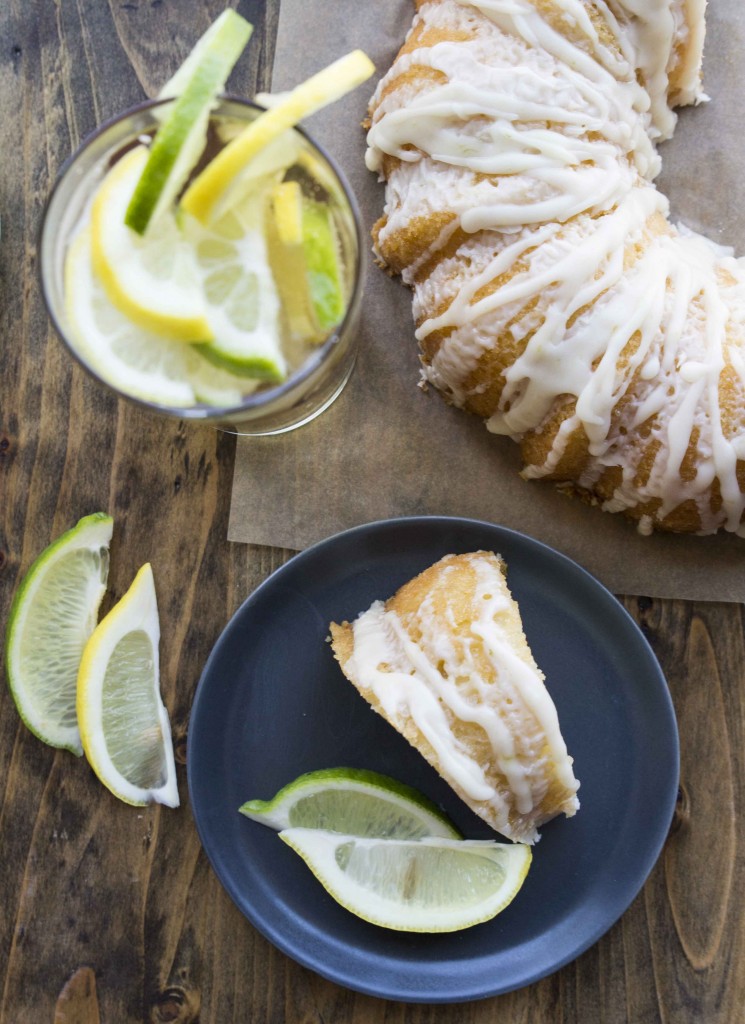 If you want to have your adult beverage and eat it too, fear not – this cake is fairly simple! Bake, cool, drizzle, DONE.
The most anxiety-producing step is flipping the bundt cake upside down and hoping beyond hope that it does not stick. For this reason you REALLY want to grease that pan. Get in there with cooking spray and softened butter, and coat every single corner. You also want to let the cake cool in the pan for a good 15 minutes before flipping it. Patience, people.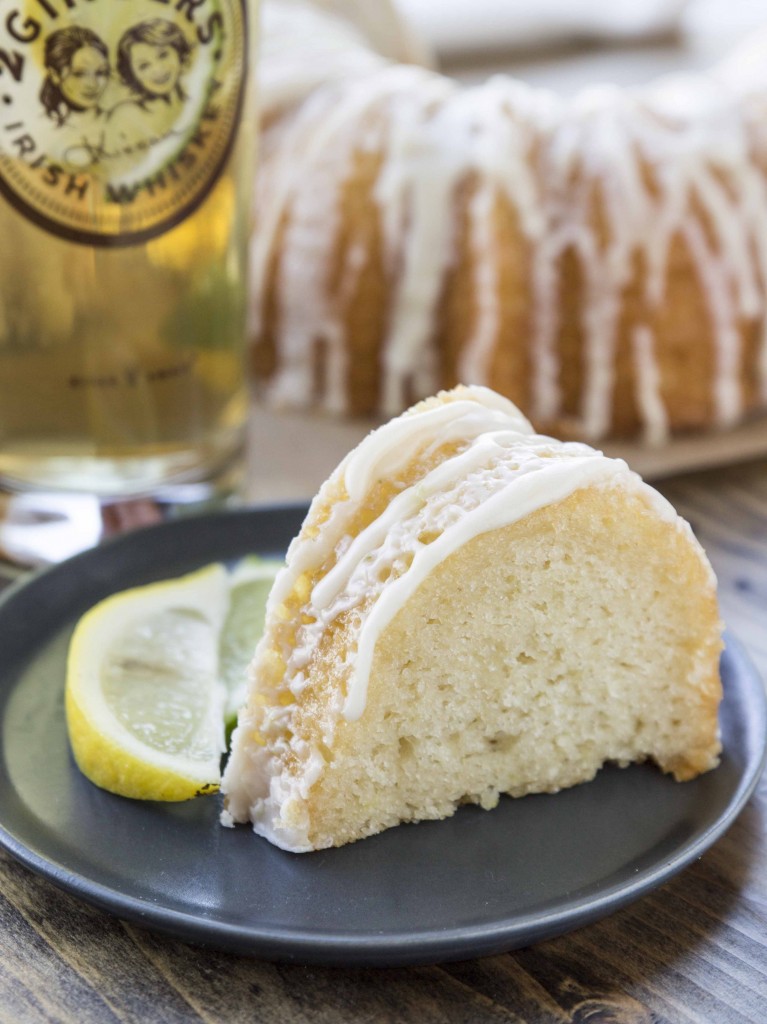 Ginger ale, 2 Gingers whiskey, ground ginger, and lemon and lime zest are baked into the fluffy, moist and perfectly sweet cake. The glaze is just slightly citrusy, and has a bit of a whiskey kick. If you want more of a kick (and what better time to get a kick than St. Patty's Day?) replace some of the milk in the glaze with additional whiskey. Cheers!


A Big Ginger in cake form! This moist, soft cake is made with lemon and lime zest, ginger ale, and then drizzled in a tangy citrus whiskey glaze.
Yield: 1 cake, 12 servings
Prep Time: 15 minutes
Cook Time: 1 hour
Total Time: 1 hour 15 minutes
Ingredients:
Big Ginger Bundt Cake
1 cup minus 2 tablespoons whole milk, room temperature
2 tablespoons lemon juice
½ tablespoon lemon zest
½ tablespoon lime zest
1 1/4 cup granulated sugar
2½ cups unbleached all-purpose flour
1 teaspoon ground ginger
1/2 teaspoon salt
1 tablespoon baking powder
⅓ cup vegetable oil
1 egg, room temperature
½ tablespoon vanilla extract
3/4 cup ginger ale, room temperature
1/4 cup 2 Gingers whiskey
Citrus Whiskey Glaze
2 cup powdered cane sugar
1 teaspoon lime zest
1 teaspoon lemon zest
2-4 tablespoons whole milk
2 tablespoons 2 Gingers whiskey
Directions:
Preheat oven to 350.
Combine the milk and lemon juice. Let sit for 5 minutes.
Use your fingers to work the lemon and lime zest into the sugar until fragrant. In a large bowl, sift together the flour, ginger, sugar, salt, and baking powder.
In a separate bowl, whisk together the milk mixture, oil, egg, and vanilla
Slowly mix the dry ingredients into the wet mixture. Once everything is incorporated, gradually pour in the gingerale and whiskey. Beat or whisk just until all the lumps are gone.
Liberally grease a bundt pan. Pour in the batter, and tap on the counter to release any air bubbles. Bake for 1 hour-1 hour 10 minutes, until the cake springs back when poked. Let sit in the pan for 15 minutes, and then place a plate upside down over the top of the bundt cake. Flip the bundt pan to release the cake from the pan. Allow to cool completely.
When ready to glaze, whisk together the sugar, lemon zest, and whiskey. Drizzle on top of the cooled cake.
I used whole milk in this recipe, but I assume any milk would work. If you don't want to serve uncooked alcohol, just replace the whiskey in the glaze with additional milk.
11 Responses to "Big Ginger Bundt Cake with Whiskey Citrus Glaze"
Pingback: Saturday Sites: Week 11 |