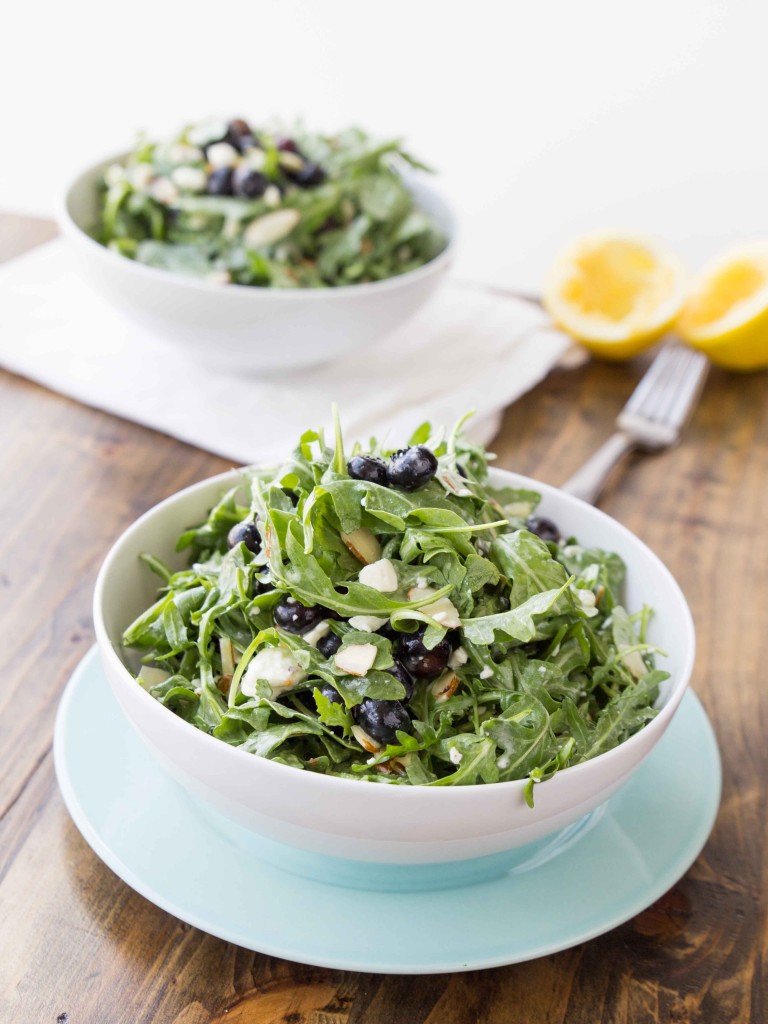 As I'm writing this from bed at 9pm, the daylight is almost gone, and Teia is licking my fingers as I try to type. She wants to go outside and soak up that last sliver of light. Maybe she's adopted the Minnesotan need to make the most of these summer days.
Or maybe she's just acting like a dog who has to pee. Either or.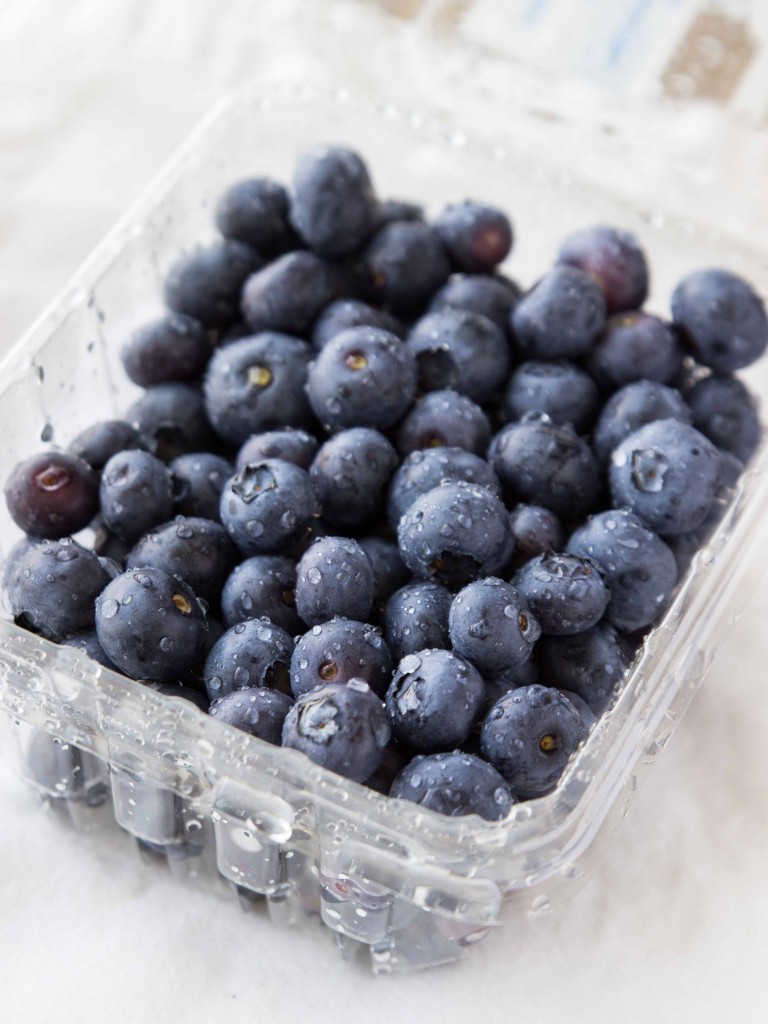 I've apparently been soaking up the tastes of summer, because it's come to my attention that this is my third lemon-y recipe in the past 2 1/2 weeks.
Overarching statement of truth: Summer should be citrus-y and fresh and enjoyed on as many patios as possible. Preach it, right?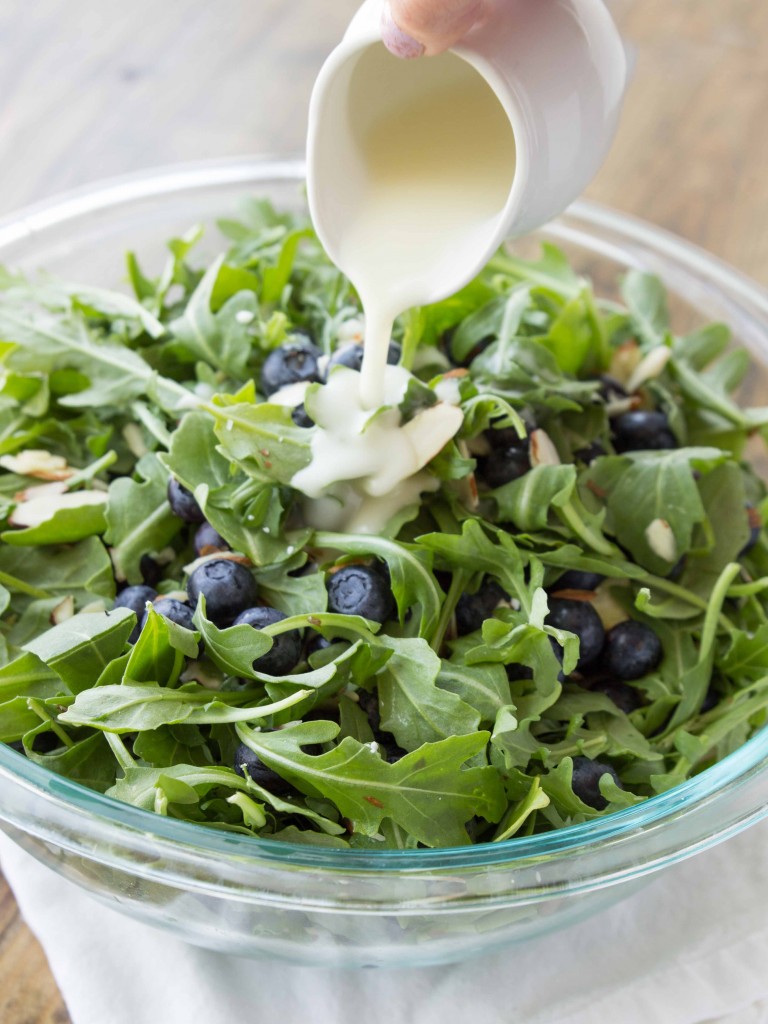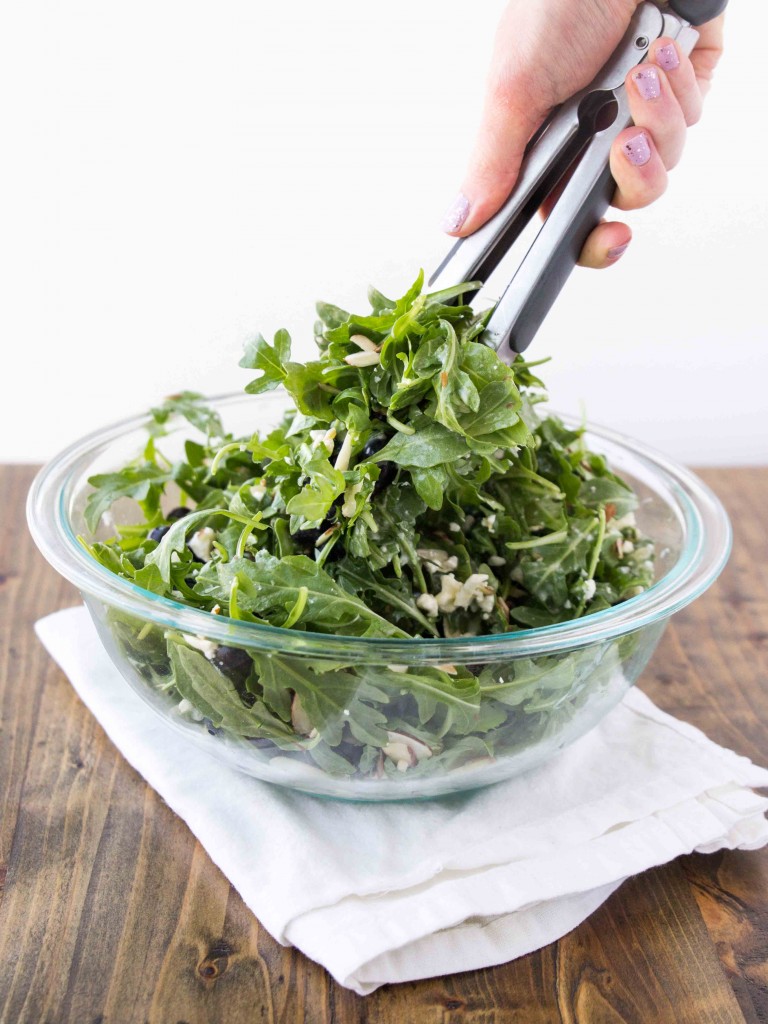 If you're not into blueberries, this salad would be fabulous with strawberries. Feel free to swap out the feta for goat cheese, or omit the cheese entirely if you'd prefer.
My favorite part of this salad is the mix of the juicy blueberries with the crunchy almonds – so much flavor and texture and then a summery POW of lemon and honey dressing.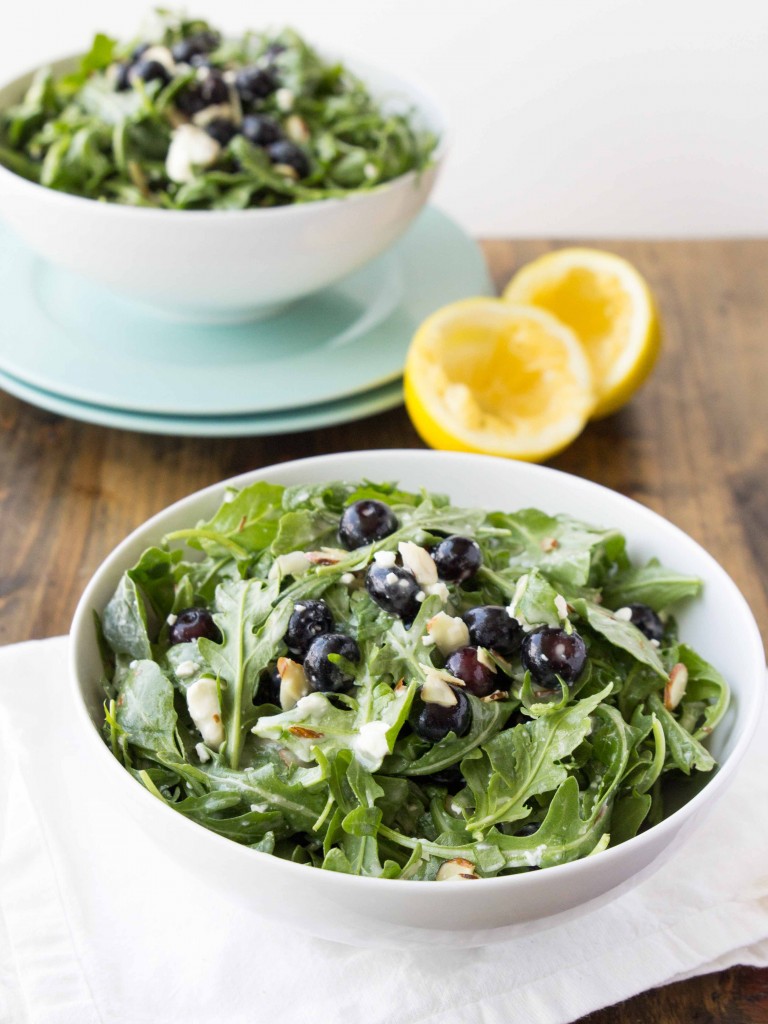 The salad is best when dressed right before serving, since baby arugula is delicate and gets limp when coated in dressing. To make this a more filling meal, serve it with a scoop of your favorite grain. I loved eating it with a scoop of millet, but barley or quinoa would be great too.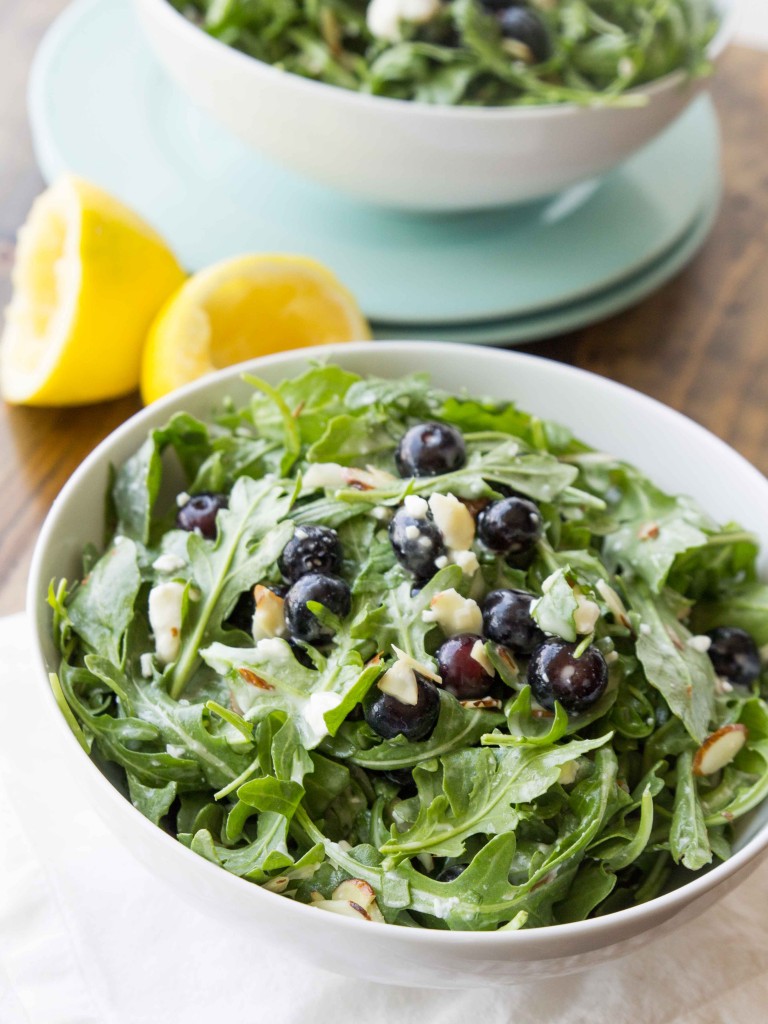 This salad + chilled white wine with a lemon slice + patio = summah bliss.
Blueberry Arugula Salad with Lemon Honey Dressing
A fresh, fruity salad of juicy blueberries, crunchy sliced almonds, and arugula tossed in a tangy and sweet lemon honey vinaigrette.
Author:
Katie of Veggie and the Beast
Recipe type:
Salad, Healthy, Summer
Cuisine:
Gluten Free, Vegetarian
Ingredients
Blueberry Arugula Salad
5 ounces baby arugula
1 pint fresh blueberries
½ cup sliced almonds
½ cup crumbled feta
Lemon Honey Vinaigrette
3 tablespoons lemon juice (from 1 large lemon)
1½ tablespoons honey
4 tablespoons non-GMO canola oil
¼ teaspoon kosher salt
Instructions
Whisk together dressing ingredients, or combine them in a blender (either will work fine).
Combine the arugula, blueberries, almonds, and feta in a large bowl.
When ready to serve, drizzle dressing on salad and toss.
Notes
The feta can be swapped out for goat cheese, or omitted for a dairy free option.

Dress the salad immediately before you're eating/serving it. The arugula does not hold dressing well, so it will get soggy if left overnight.
You Might Also Like...