Falafel Hummus
As a vegetarian, one who eats veggies, a veggie-eater, it's a little odd to admit that I have vegetable aversions.
Especially because they're fairly non-offensive veggies, like celery, cucumbers, and carrots. Sure, I like eating them IN things (soup, mostly), but raw? Nahhhh man. That ain't right.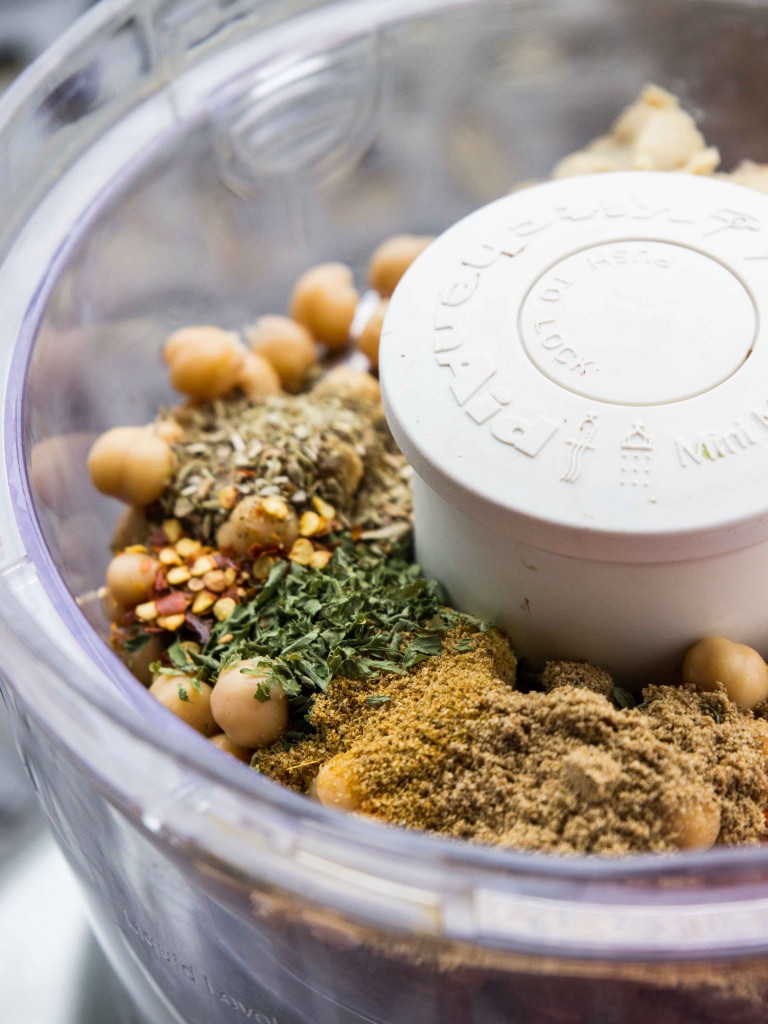 You know how I make myself eat these things? Hummus. Always the hummus. I really don't even know how I ate raw veggies before I discovered hummus in college.
I also discovered falafels in college, and that is a STRONG love. If there are falafels on a restaurant menu, I will order them every time.
So, logical next step? Falafel hummus!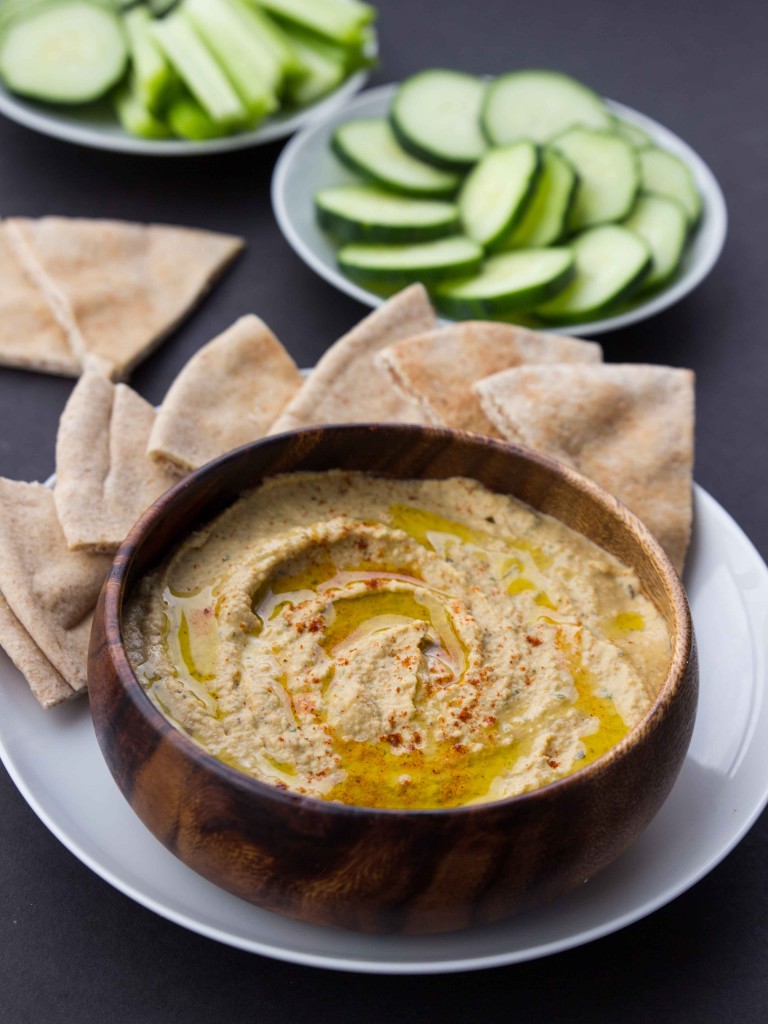 In case you're unfamiliar, falafels are a middle eastern food made from chickpeas, spices, and herbs, and then deep fried (although I usually bake them at home). Since hummus is made of chickpeas, it just takes a few spices to emanate that falafel flavor in smooth hummus.
While it may seem easier to buy a tub of hummus at the store, it really only takes 5 minutes in a food processor to whip up hummus at home. Plus, I far prefer making my own and spicing it to my liking, especially when it leads to falafel flavor.
Bonus – it totally makes celery, cucumbers, and carrots palatable to me, even in raw form.
#hummusismagic

Falafel Hummus
Smooth, creamy hummus whipped up with falafel spices. Perfect for veggies, pita, or sandwiches!
Yield: 6-8 servings
Prep Time: 5 minutes
Total Time: 5 minutes
Ingredients:
1 (15-ounce) can chickpeas, rinsed and drained
2 cloves garlic, minced
1/2 tablespoon dried parsley
1/2 tablespoon dried oregano
1/2 tablespoon ground cumin
1/2 tablespoon ground coriander
1/2 teaspoon chili powder
1/8-1/4 teaspoon crushed red pepper
1/4-1/2 teaspoon sea salt/kosher salt
2 tablespoons tahini
4-6 tablespoons filtered water
3 tablespoons olive oil, plus more for serving
Directions:
Place chickpeas, garlic, spices, salt, tahini, and 4 tablespoons of the water into a food processor, and process until mostly smooth. You may need to stop processing and use a spoon to scrape the sides a few times - that's normal.
Drizzle in the olive oil while the processor is running.
If you want it to be smoother, add another 1-2 tablespoons water. Taste and adjust salt level to your liking (I loved it with a scant 1/2 teaspoon kosher salt), and pulse again to incorporate.
Transfer to a serving bowl, and finish with a drizzle of olive oil and a sprinkle of paprika (for looks).
Serve as a dip for veggies or pita wedges/chips, as a spread on sandwiches, or in a salad with some balsamic as a lazy dressing of sorts!
12 Responses to "Falafel Hummus"