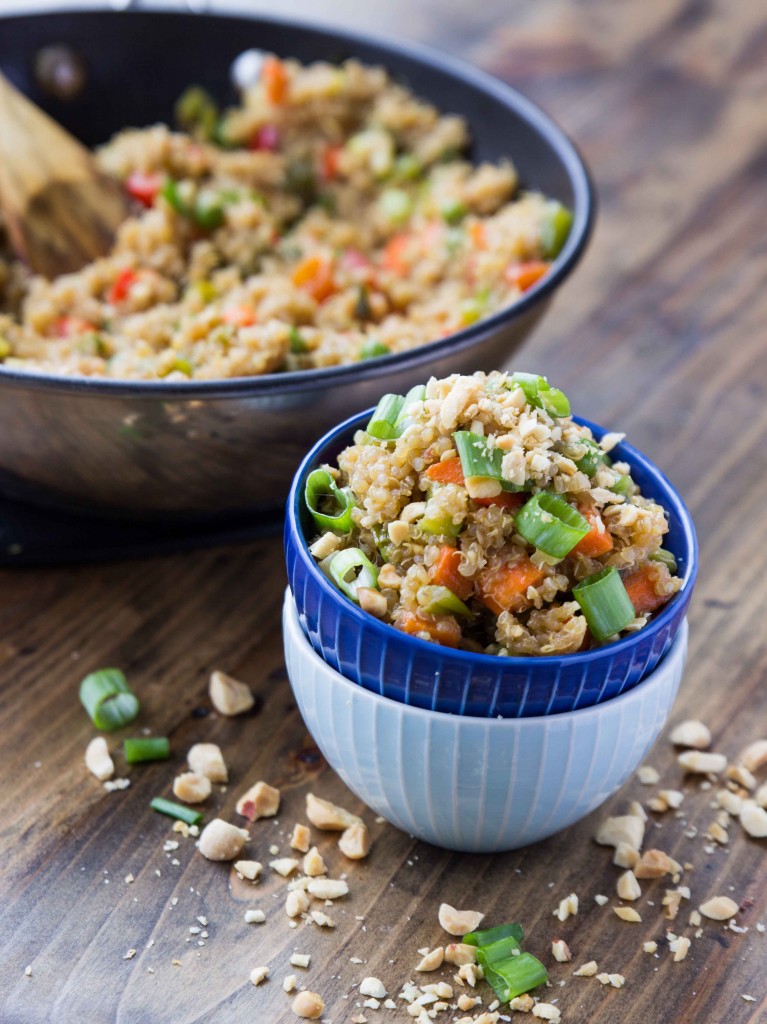 I never really knew I liked fried rice. Since I'm not an egg fan, I rarely ordered it. When I did, I would pick out the eggs, and wasn't able to fully focus on the yums.
I know, my food aversions are strange, but they're REAL.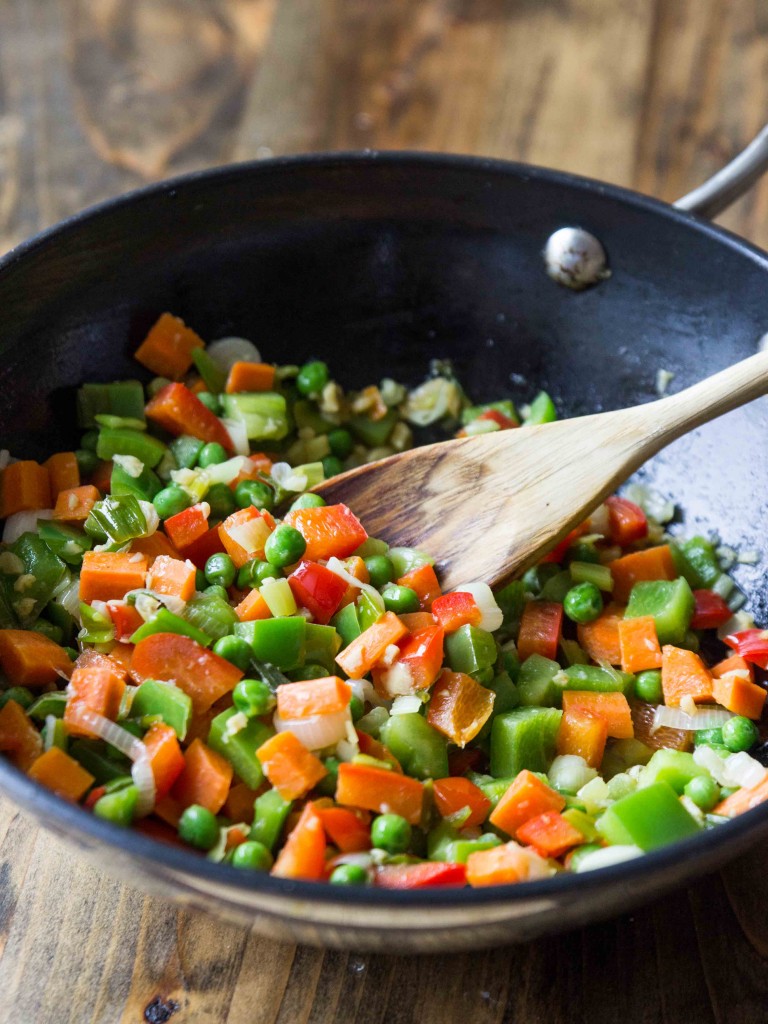 Fortunately, I found a way to make my own version at home, and now I want to eat it with all the things.
Last week I made a batch of my baked cream cheese jalapeño wontons, sweet and sour sauce for dipping, and a side of this vegetable fried quinoa. It turned out to be one of our favorite dinners of the summer.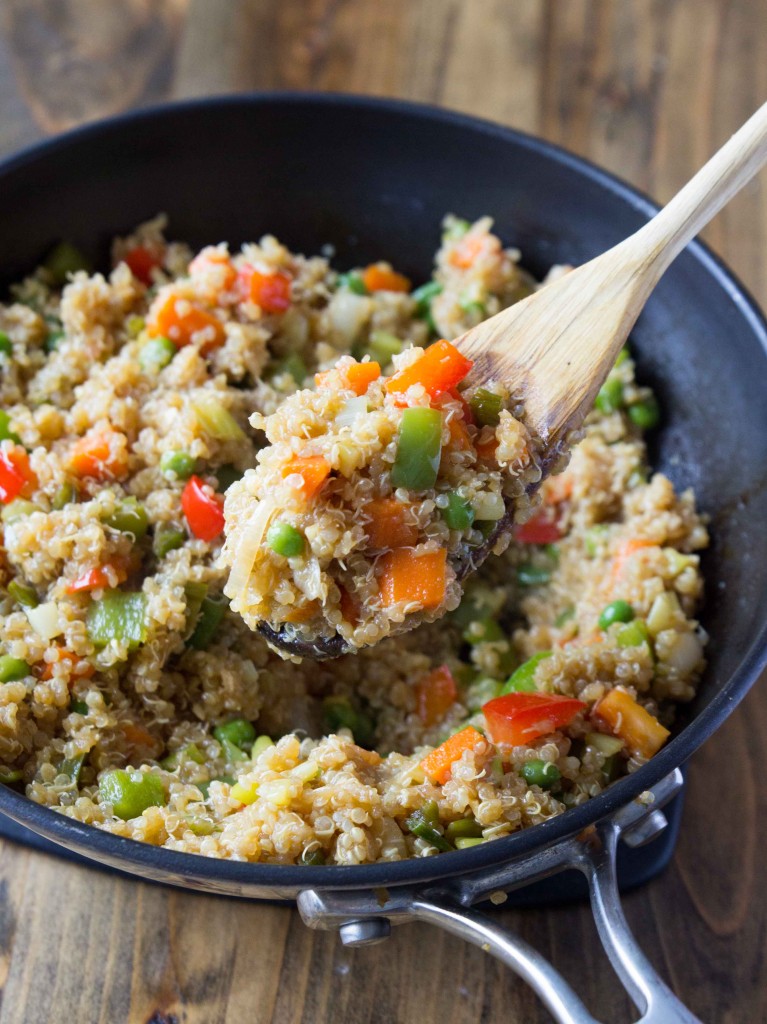 I like substituting quinoa for rice in this dish because 1) whole grains! 2) SO quick to cook (1/3 the time of brown rice), 3) complete vegetarian protein.
So many good things wrapped up in one little seed with tons of texture.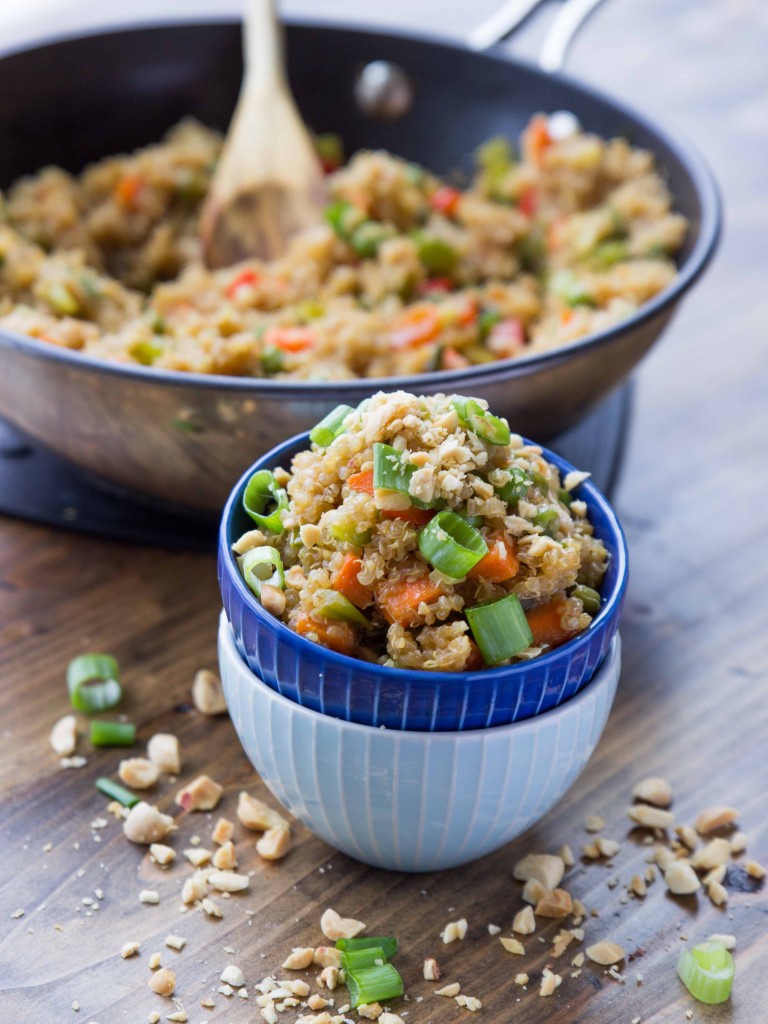 Speaking of texture, for a little extra crunch I like sprinkling some crushed and roasted peanuts on top.
I love this quinoa as a side dish, but it could also be a full meal with a bit of this crispy sesame tofu. DO IT. do it.
…