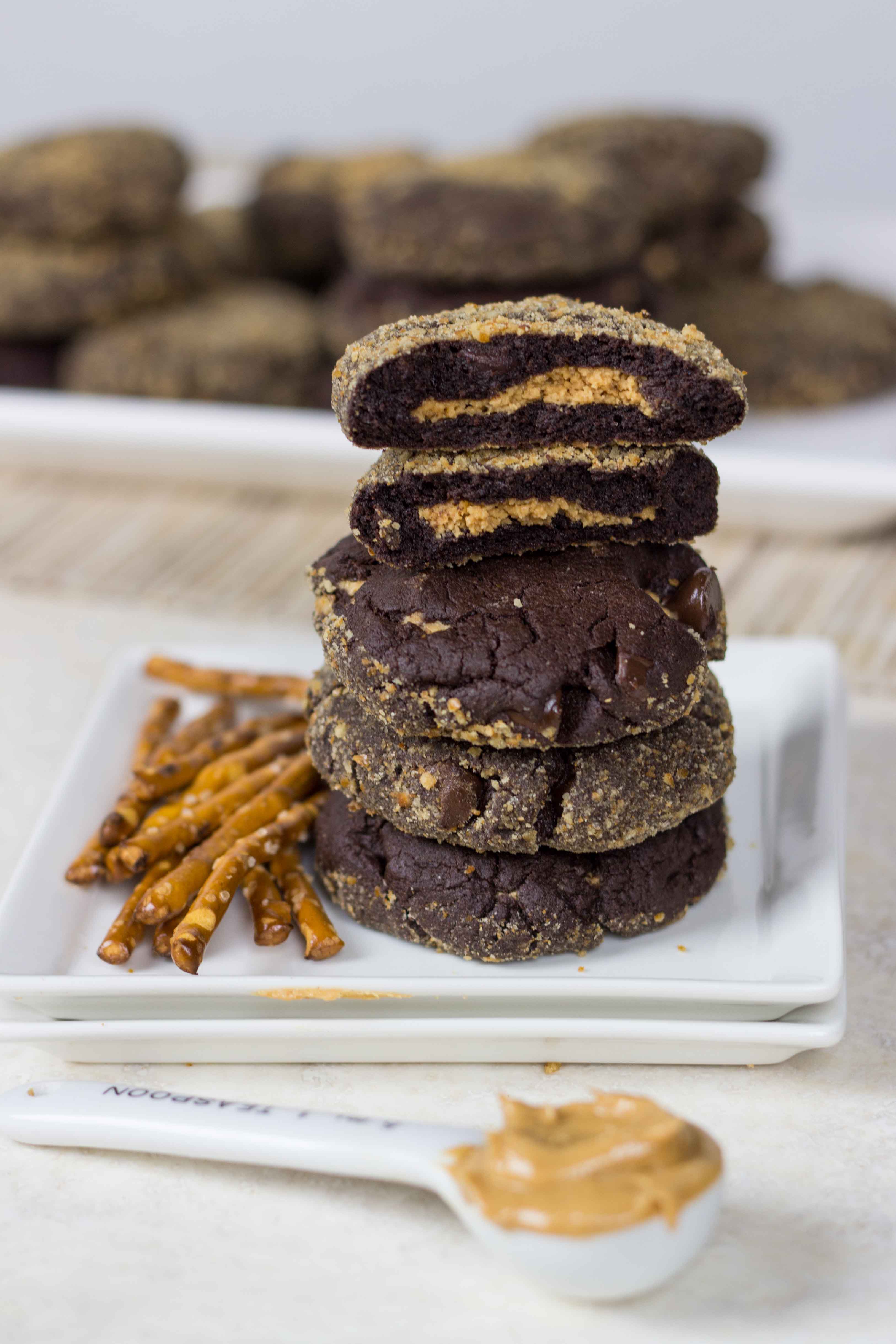 I just can't even deal right now.
For over a year I've been thinking about this recipe that I found on Pinterest. All my life I've loved peanut butter cups in a big, bad way, but I rarely buy them because 1) I usually prefer baked goods to candy and 2) Reese's didn't make the dark chocolate variety until fairly recently. In fact, before Reese's started making dark chocolate peanut butter cups, I threatened frequently (like probably once a week) to write in requesting the dark chocolate variety. Well, now I've made dark chocolate peanut butter cups, but in a cookie and with PRETZELS. WHAT.
A few weeks ago I saw these Salted Chocolate-Pretzel Peanut Butter Cookies on Oh, Ladycakes, and I haven't been able to get the idea of "pretzel flour" out of my head since. Eventually I started thinking about how great it would be to roll cookie dough in this pretzel flour…and then I remembered the peanut butter stuffed cookies. Let's just say that things got crazy.
I knew I wanted to incorporate melted unsweetened chocolate, because it's so much richer and more satisfying than cocoa powder alone could ever be. That being said, I still added cocoa powder and chocolate chips for even more chocolate flavor (overachiever, I know). Then I fluffed peanut butter and powdered sugar together, stuffed it all in a cookie, and rolled it in pulverized pretzel crumbs…and then I died of joy.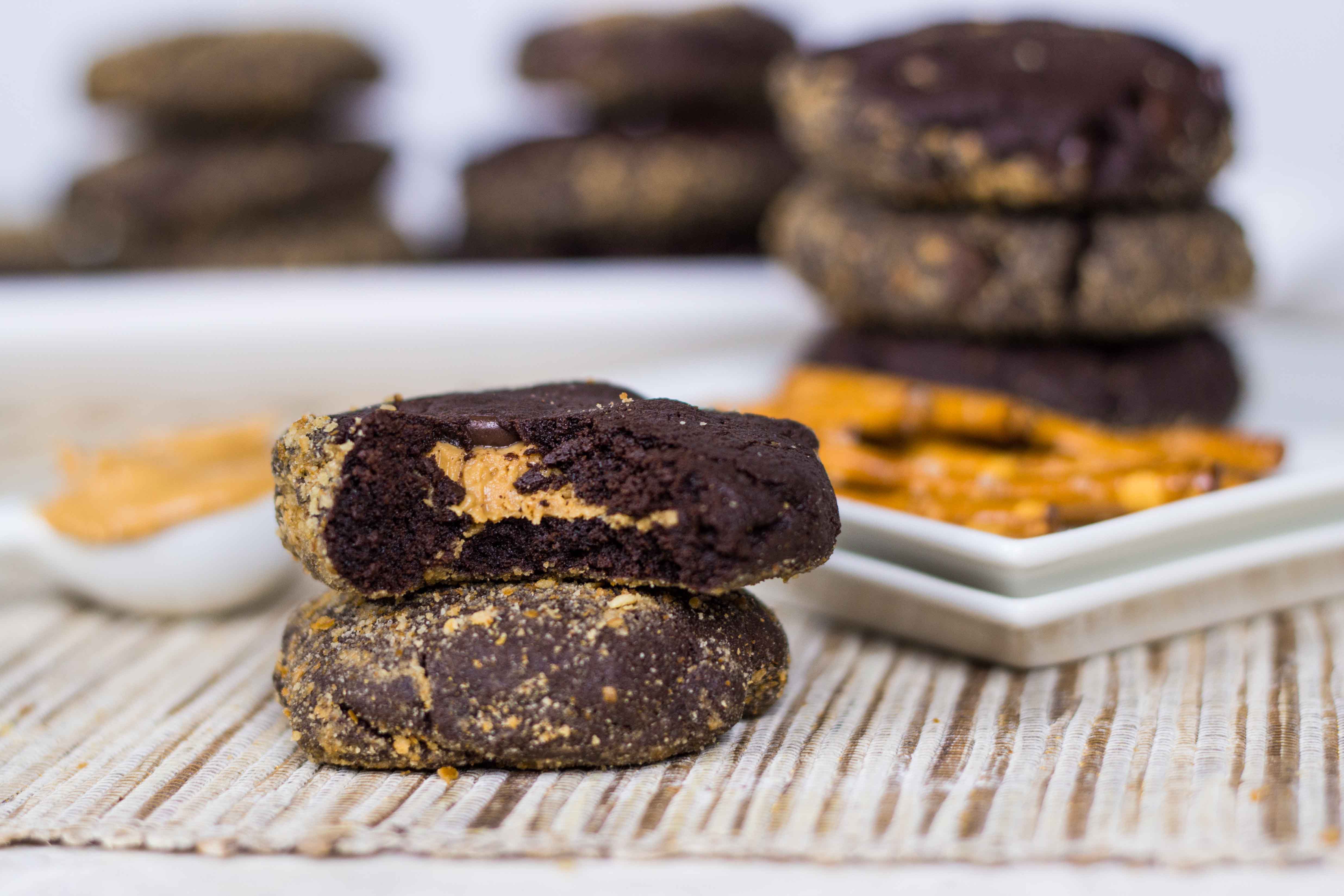 I could chalk this combination of ridiculousness up to hormones. Or the fact that The Beast was out of town and I could make the kitchen as messy as I wanted without judgment or guilt (and boy-oh-boy did it ever get messy). It's my nature to make excuses, but really…take my weakness for salty sweet things and make it your strength, because if you have dark chocolate peanut butter cup pretzel cookies in your hands, is there anything you can't accomplish right now?