Fair warning: this is a post about my dog….and cupcakes that I baked for my dog….for her birthday.
Eeeek. I feel crazy. If you're not into dogs, you may not care about this post – that's okay! Let's hang out next week with our people food! Deal? Deal.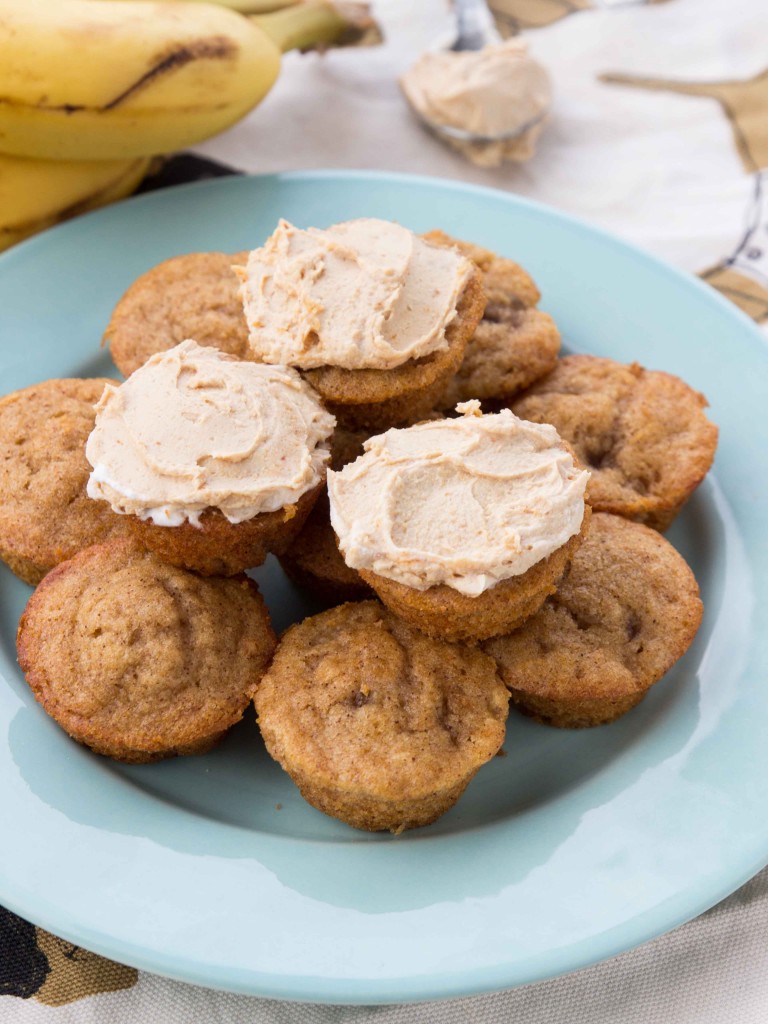 Teia turned 1 this past Sunday. I can't believe it's coming up on a year since we decided to get her on a whim. I convinced Ryan to get a dog on a Thursday night in October, we found Teia online the next day, and took her home that night.
Despite an uncharacteristic lack of research on both our parts, Ryan and I ended up with the sweetest, quirkiest, most lovable little thing. For real, she's the best.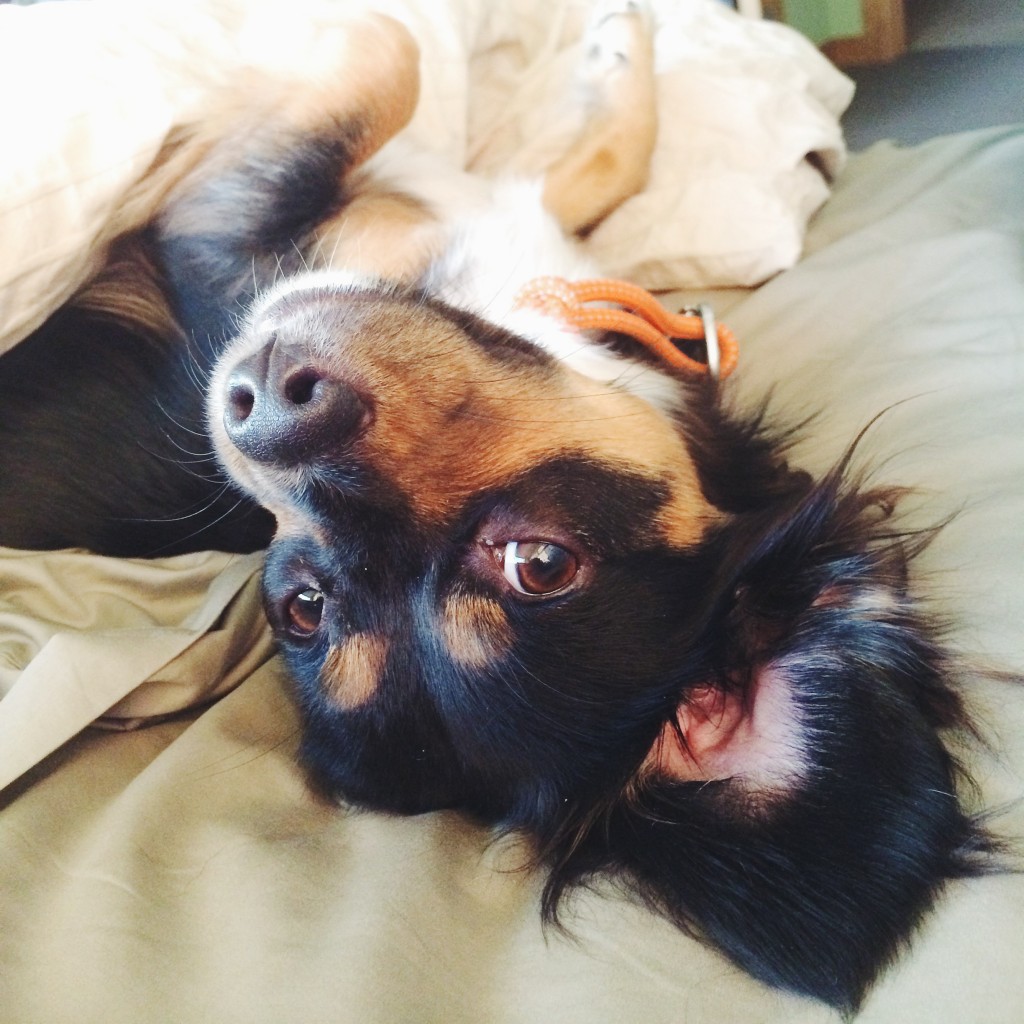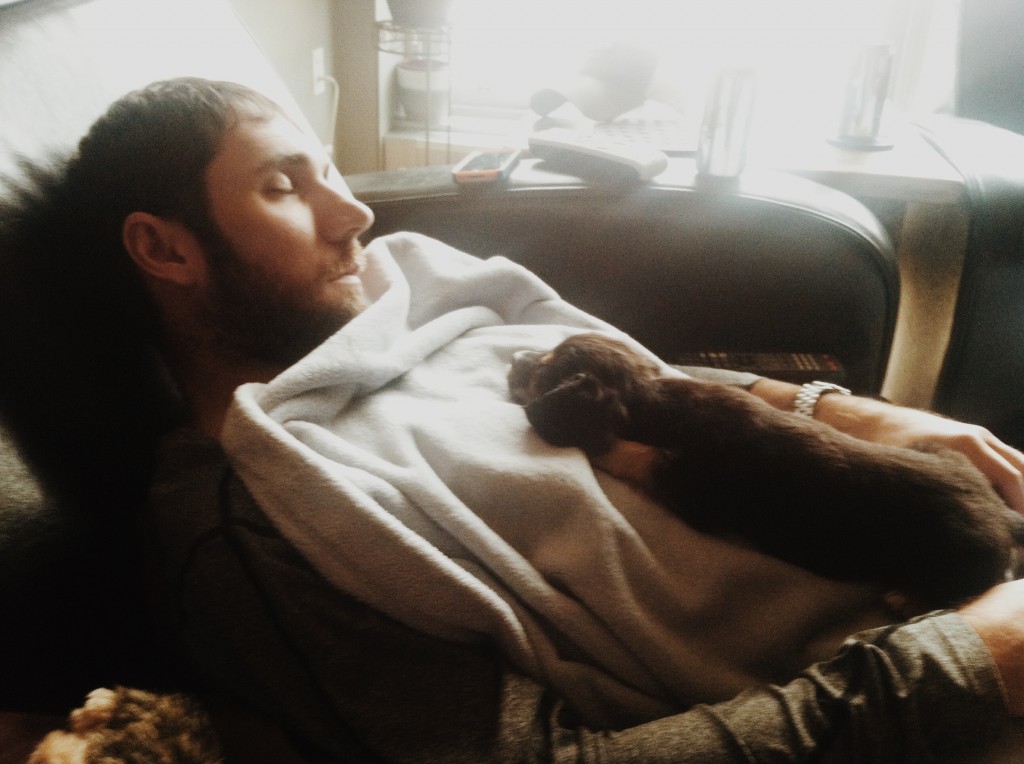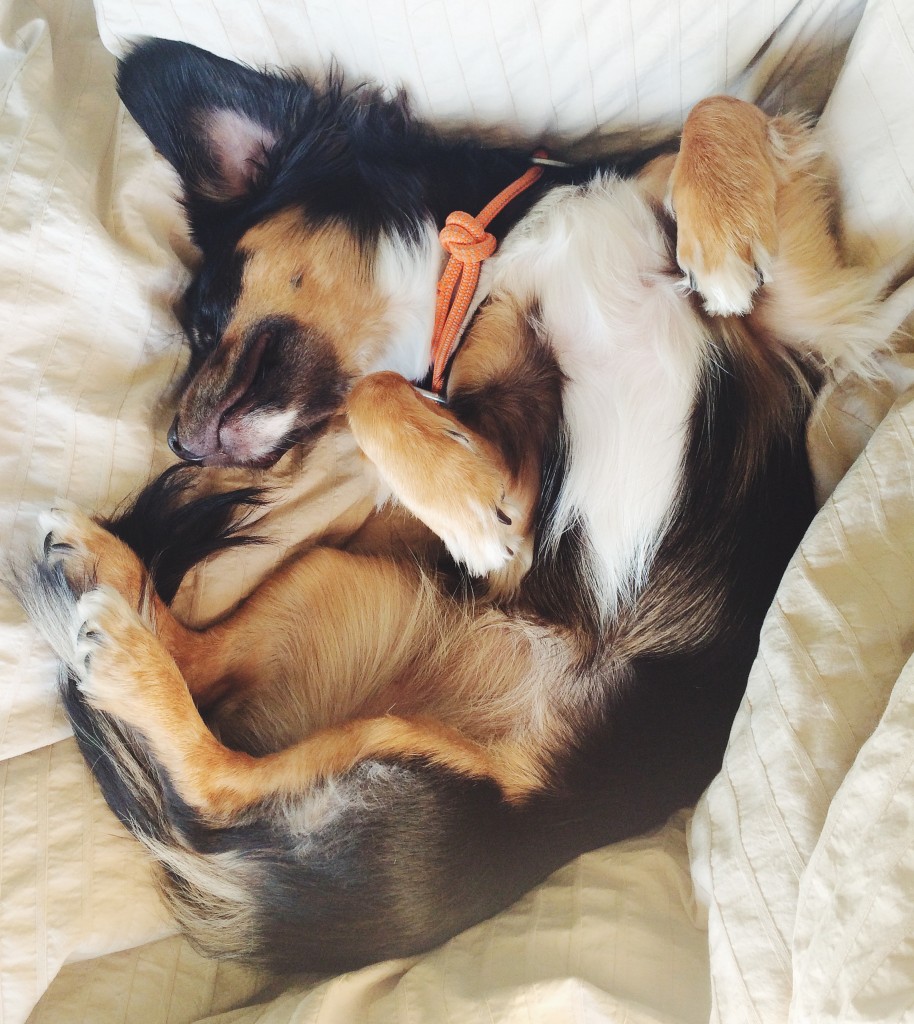 For a number of reasons that are too overshare-y to post on my internet food space, this year has been a difficult one. On days when I came home as a fiery block of anxiety, seeing excited little Teia greet me at the door made everything feel a little brighter and more manageable.
Good friends and family make all the difference when things are tough, but having a dog squeal and jump so high that they fall on their face (/pee a little) every time they see you? It's hard not to smile, no matter the circumstances.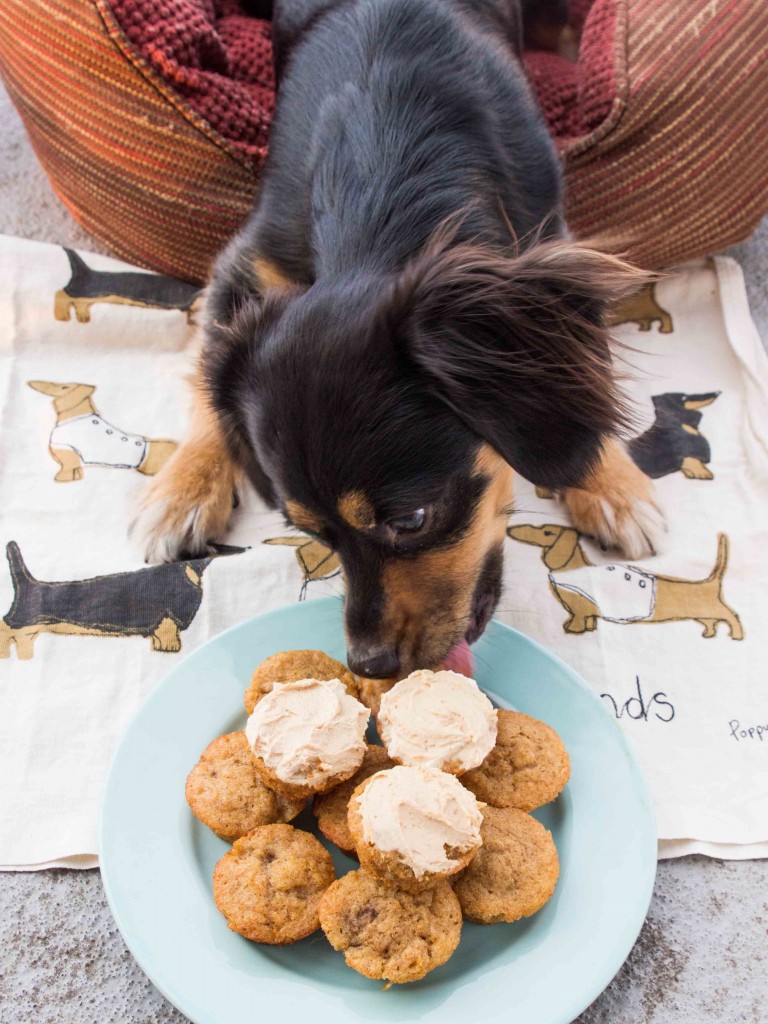 I bake to show my love and appreciation, so I figured this pup of mine deserved a treat on her birthday, even though to her it's just another day in her very exciting world.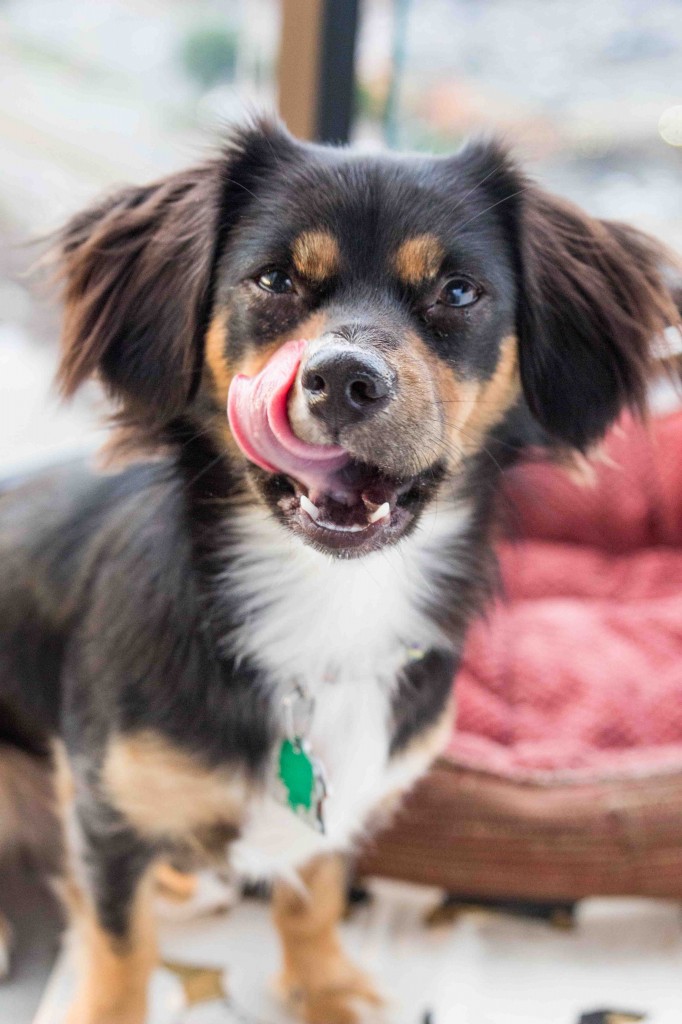 These PUPcakes (which are really muffins) come together quickly, require 1 bowl and NO mixer, and are made up of ingredients you probably have on hand. The mini muffins are fluffy and lightly sweet, so you (or your kids) can enjoy them along with your pup. That being said, the frosting isn't sweetened (because dogs don't care), so if you're giving them to humans either 1) eat them without the frosting or 2) add sweetener to taste (maple syrup or honey would work well).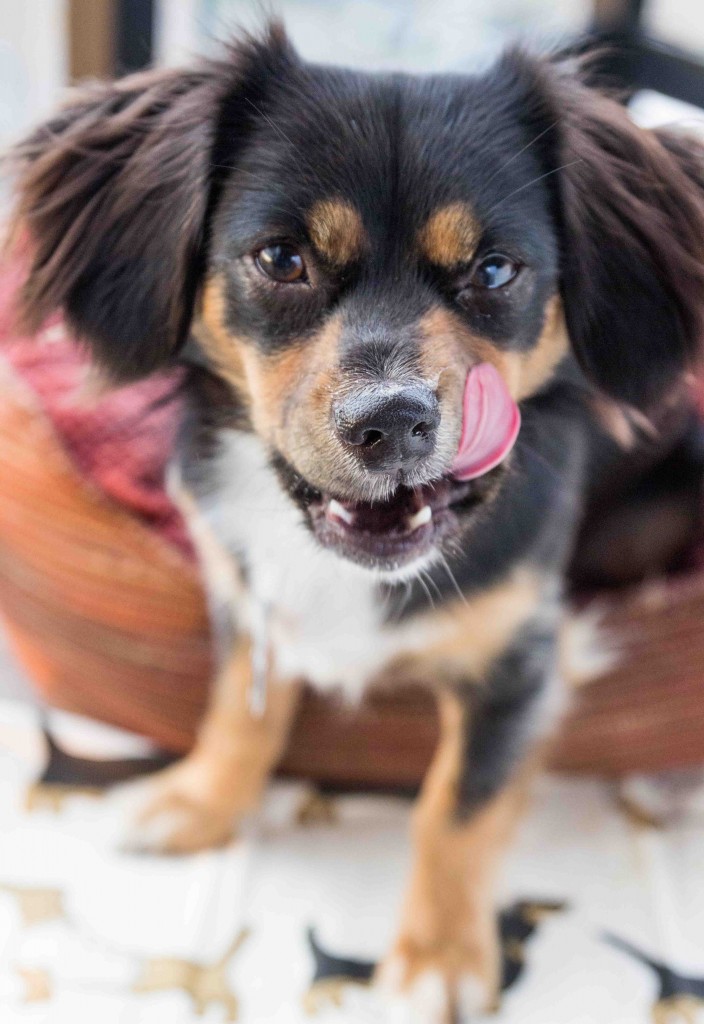 Happy birthday Teia! You da best.
…