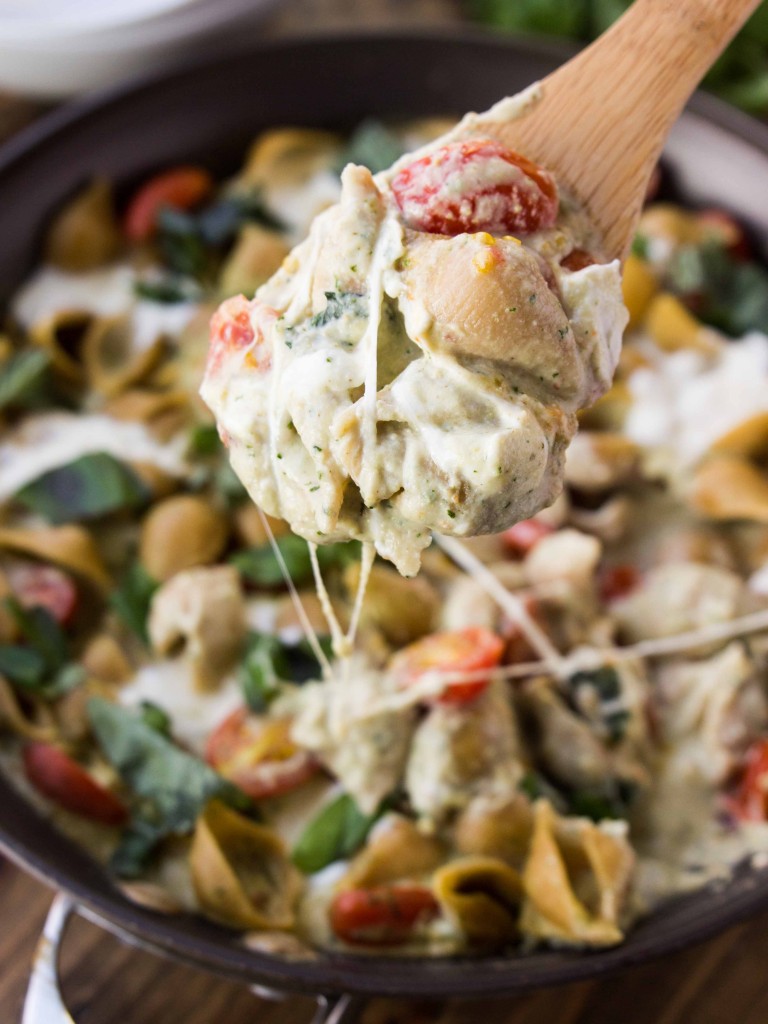 So remember last week how I made a really healthy kale salad to try to detox a bit from my vacation? Let's talk about what happened later that week…
I set out to make a healthy pesto pasta sauce with roasted cauliflower. I succeeded, but then I decided it needed some cheddar, a dab o' butter, and sliced burrata.
If you're unfamiliar, you need to know thisveryinstant that burrata is the BEST THING EVER. It's fresh mozzarella stuffed with shredded mozzarella that's soaked in cream. Yes, cheese in cheese in cream, and yes, it is every bit as good and dreamy and laughably ridiculous as it sounds.
The roasted cauliflower works really well with the nutty pesto (I used my pistachio pesto because it's my favorite as-of-late), and adds extra depth to the sauce. I like making cream sauces with whole milk because, well, creamy, but 2% would be fine as well. The sharp white cheddar doesn't overpower the pesto flavor, but gives the sauce a boost in tanginess and makes it feel more like a proper mac and cheese. Speaking of, I always like tomatoes in my mac-and-cheese-type meals, and especially these suuupah fresh local grape tomatoes that just burst with sweet, juicy flavor.
Then, friends, we top it all off with the burrata. Just yes. Just so much yes.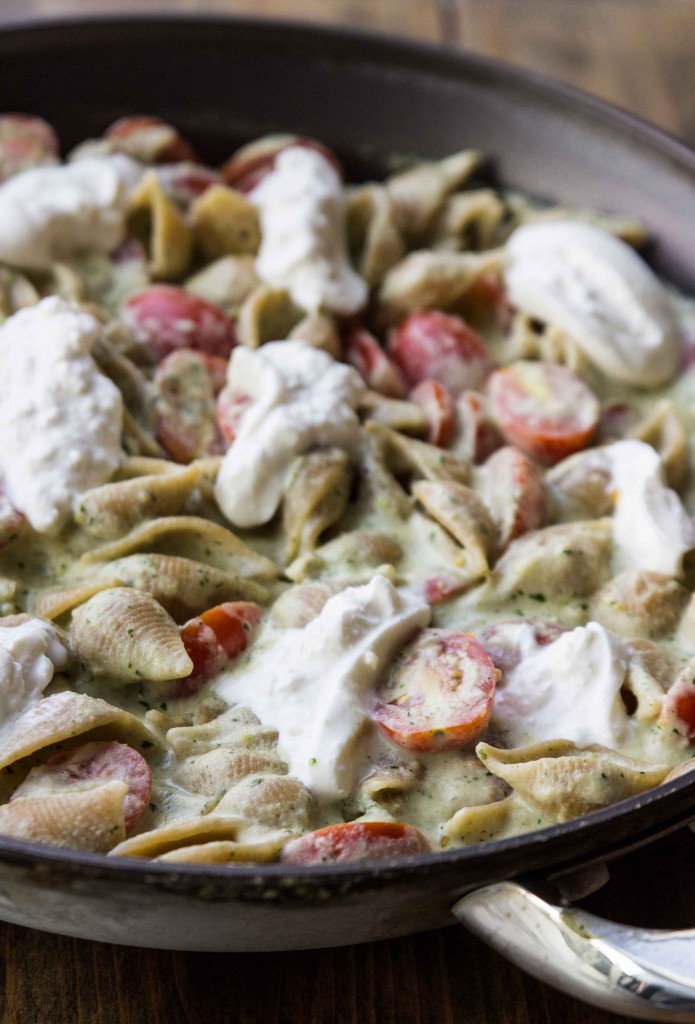 Perhaps this doesn't fit my detox week criteria…and by "criteria" I mean things that just "feel" healthy, because who has time to have actual criteria?…but it IS one of those meals that tastes super decadent despite being a (slightly?) better-for-you alternative to restaurant meals.
Let's be real though – I'm not going to sit here and try to pretend burrata is super healthy. There are too many other types of praise that it deserves without resorting to outright lies.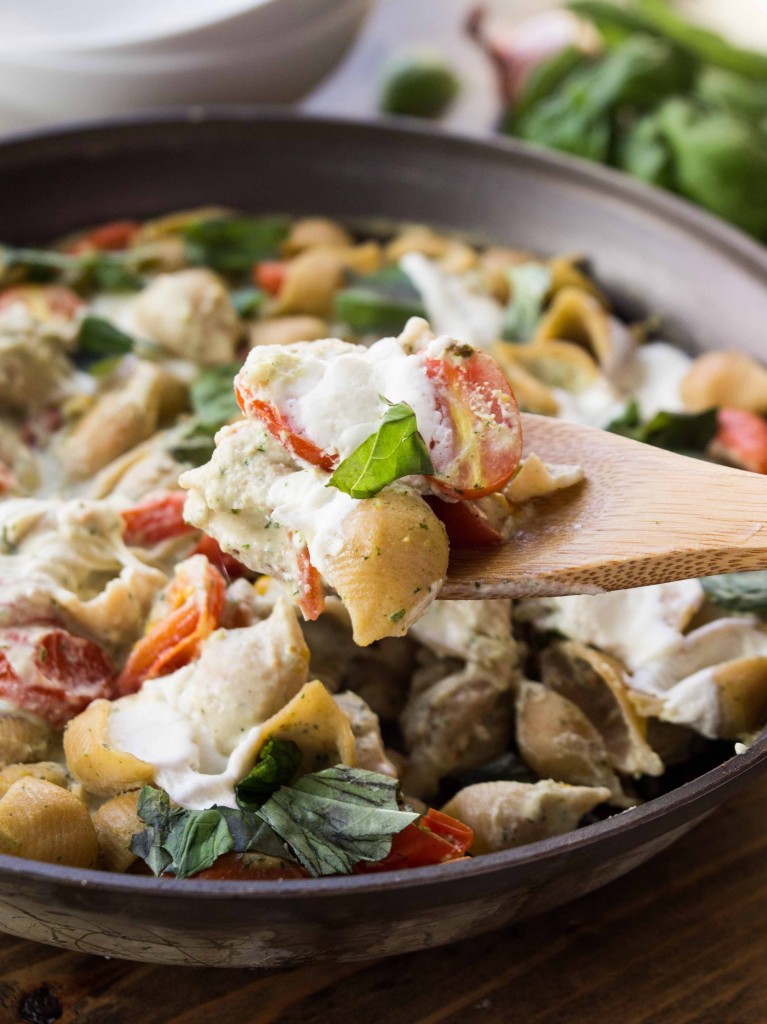 How did the rest of my detox week go, you ask? After eating burrata all week I went to a good friend's wedding, had an awesome time, but had far too many whiskey gingers. I don't really drink in excess, and hardly ever opt for hard alcohol when I do, so you can imagine how that turned out for me.
Except I hope you can't imagine it, because I wouldn't wish that pain on anybody. Eeeep.
Eat your burrata and drink your whiskey. In excess and moderation, respectively. Life lessons, folks.
…