I'm in the midst of a serious lentil fling. I don't even know if I can call it a "fling" since it seems that I might be in it for the long haul. It's getting pretty serious.
You wouldn't know it from reading this blog, but I've been eating a LOT of lentils lately. Red, green, black, brown…all of 'em. They're so versatile, healthy, and PACKED with protein. Since the cookbook I'm working on is focused on high protein vegetarian foods, you can bet I've had lentils every which way over the past several months.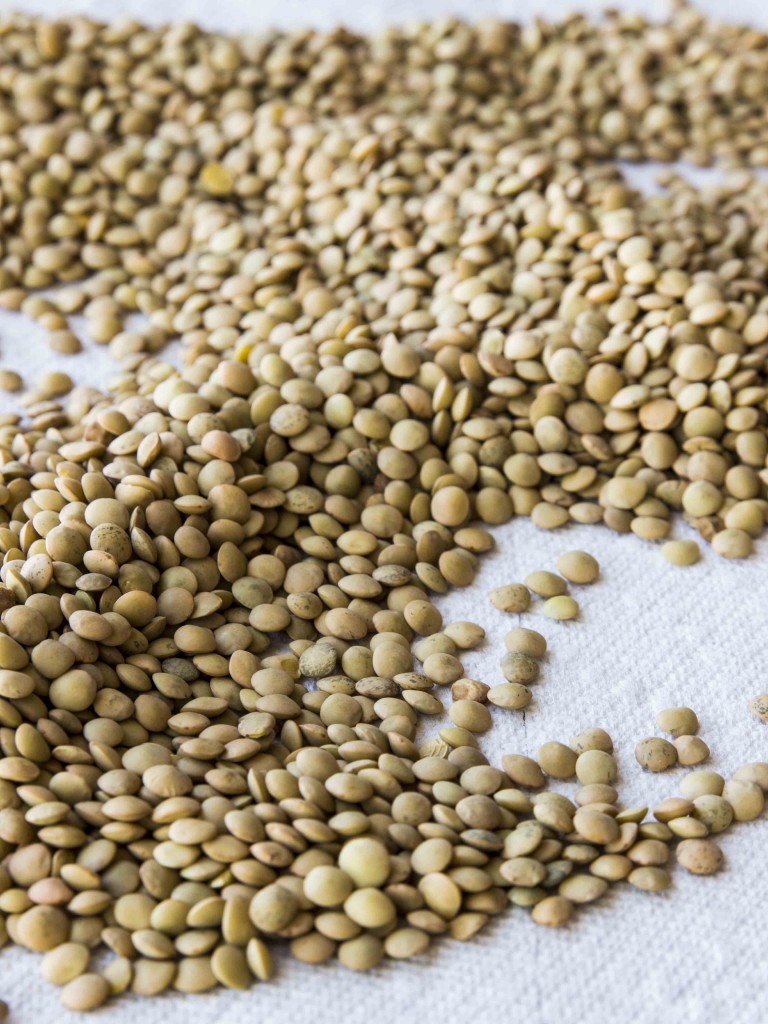 I even went through a phase where I was trying to make red lentil peanut butter cups happen. I know, I know…stop trying to make fetch happen, Katie. It's not going to happen.
Except, let's be honest, it might eventually. Sorry not sorry.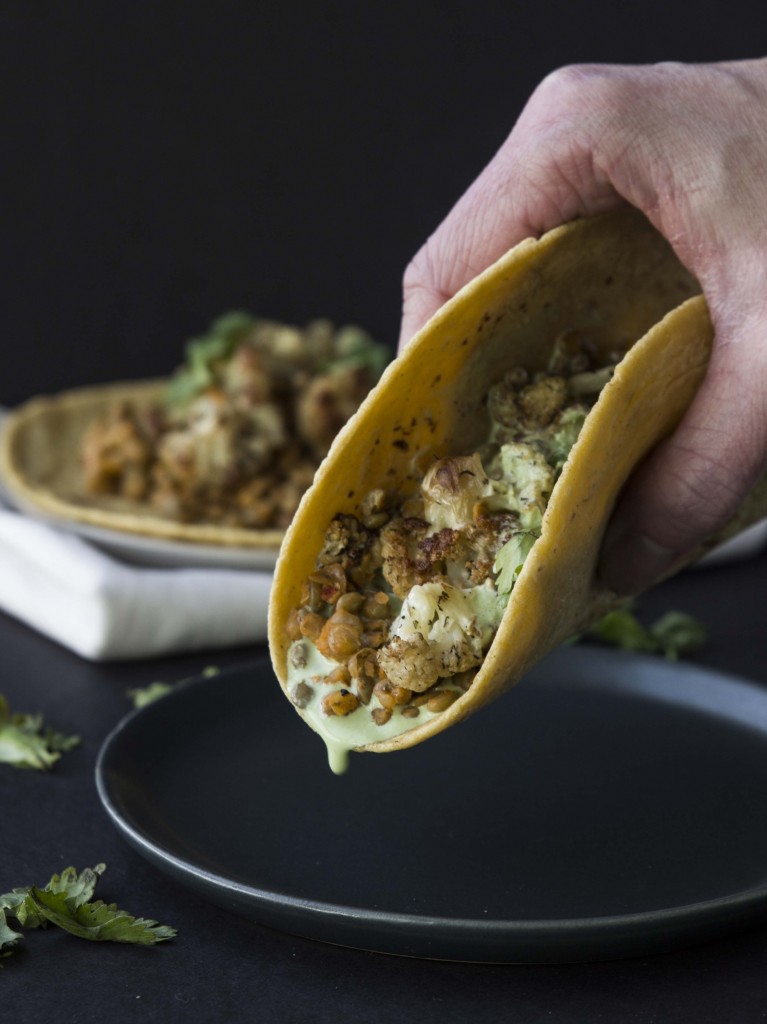 Today though, we're going to be putting lentils in totally appropriate places, like in tacos! With garlic, shallots, spicy buffalo sauce, and nutty roasted dill cauliflower.
We're also going to cover dem tacos with a creamy basil and kale sauce, because basil is delicious (and Ryan is a basil farmer, REPRESENT), and kale is good for you.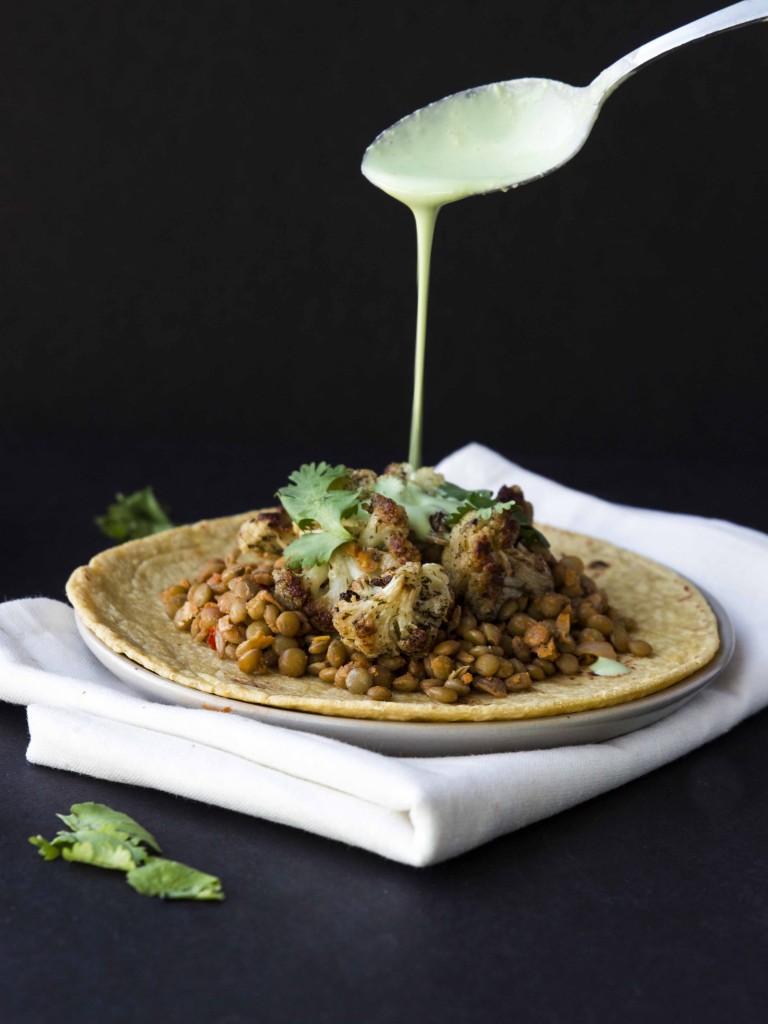 I've combined buffalo sauce and cauliflower a few times before (see examples A and B), but this time I separated the cauliflower from the sauce. In these tacos the lentils absorb the spicy sauce, and sit alongside cauliflower that's been salted, peppered, tossed with dried dill, and roasted until nicely browned and nutty. The flavorful basil and kale sauce adds a bit of brightness, and cuts the heat of the buffalo lentils. Flavor for days in these here tacos, folks.
I bought an all natural buffalo sauce from Whole Foods, and oh me oh my is it spicy. If you're using a more mild buffalo sauce, but you like a ton of heat, you may add a little bit of ground cayenne to the lentils as they're absorbing the buffalo sauce.
If you want your tacos to be vegan, just make sure your buffalo sauce is vegan (Franks Red Hot IS vegan), and then top with some cashew sour cream instead of the basil yogurt sauce.
…