I know Memorial Day weekend just ended, and you probably feel like you could go a few days without grilling your meals, but I bet you'll feel differently after reading this post.
My love for pizza grilling started about 4 years ago. My roommate Anna and I discovered the fresh $1 dough at Trader Joe's, and on the package it mentioned that it worked well for pizza grilling. Intrigued, we took our little Smokey Joe grill out to the backyard and gave it a go. Admittedly, we had some trial and error, but once we got the hang of it grilled pizza became our go-to meal. Anna, our friend Leah and I began grilling pizza every weekend. I learned how to make our own dough and sauce, and to this day one of the best things I've ever eaten is the heirloom tomato pizza we created in the summer of 2010. Excuse me for a moment while I daydream…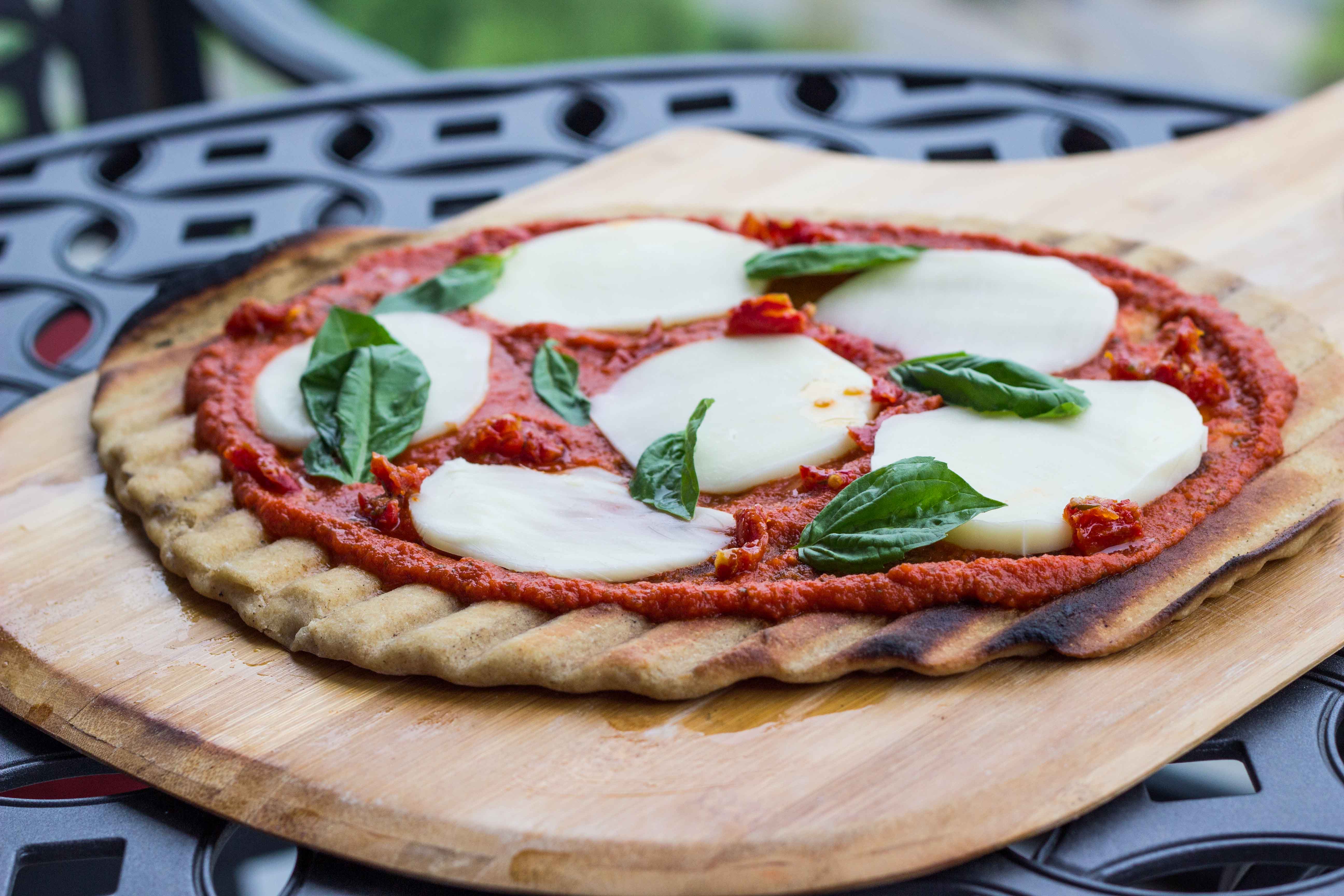 At one point I became a little too cocky about my pizza-grilling skills. Anna was always in charge of starting Smokey Joe, but one night when I had a date I asked her to write out step-by-step instructions so I could grill pizza for a guy. My date offerred to start the grill when he came over, to which I replied, "Oh no, don't worry about it – I do this all the time!" After rolling out the dough like a champ, I put it on the grill, waited the 5 minutes it usually took to cook, and then flipped it over, ready to impress.
The crust was not just overdone, and not just the kind of burnt where you can scrape off the outside. The crust was blackened all the way through. I may have actually turned whole wheat dough into pure charcoal. I tried to laugh it off, and I served the side that was (kind of but not really) less burnt. We ended up going across the street to dinner that night, and then I never heard from him again. Ufffffda. All for the best, but…whoops.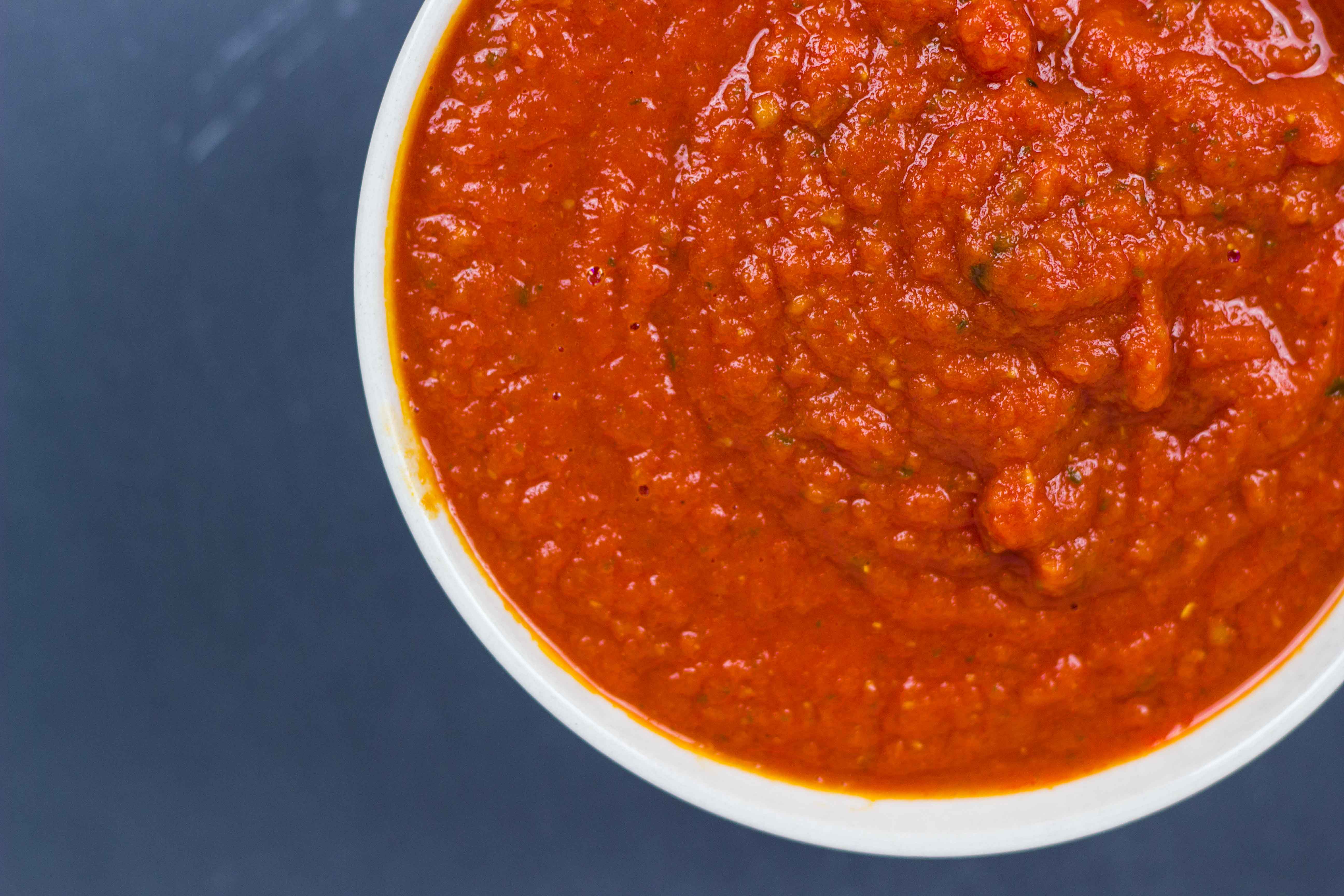 Pizza grilling goes more smoothly for me now that we have a gas grill, but don't be discouraged if you use charcoal. With charcoal you'll enjoy a nice smoky flavor, and it's really not any more complicated than gas, assuming you know how to light the grill…because that's apparently crucial.
To make sure your pizza-grilling experience goes as smoothly and deliciously as possible, I've put together a step-by-step process with pictures below, and included my favorite simple sauce recipe. Note that the below steps and approximate times are for our gas grill. Since the heat-level of a charcoal grill is less predictable than gas, you'll want to check it more often.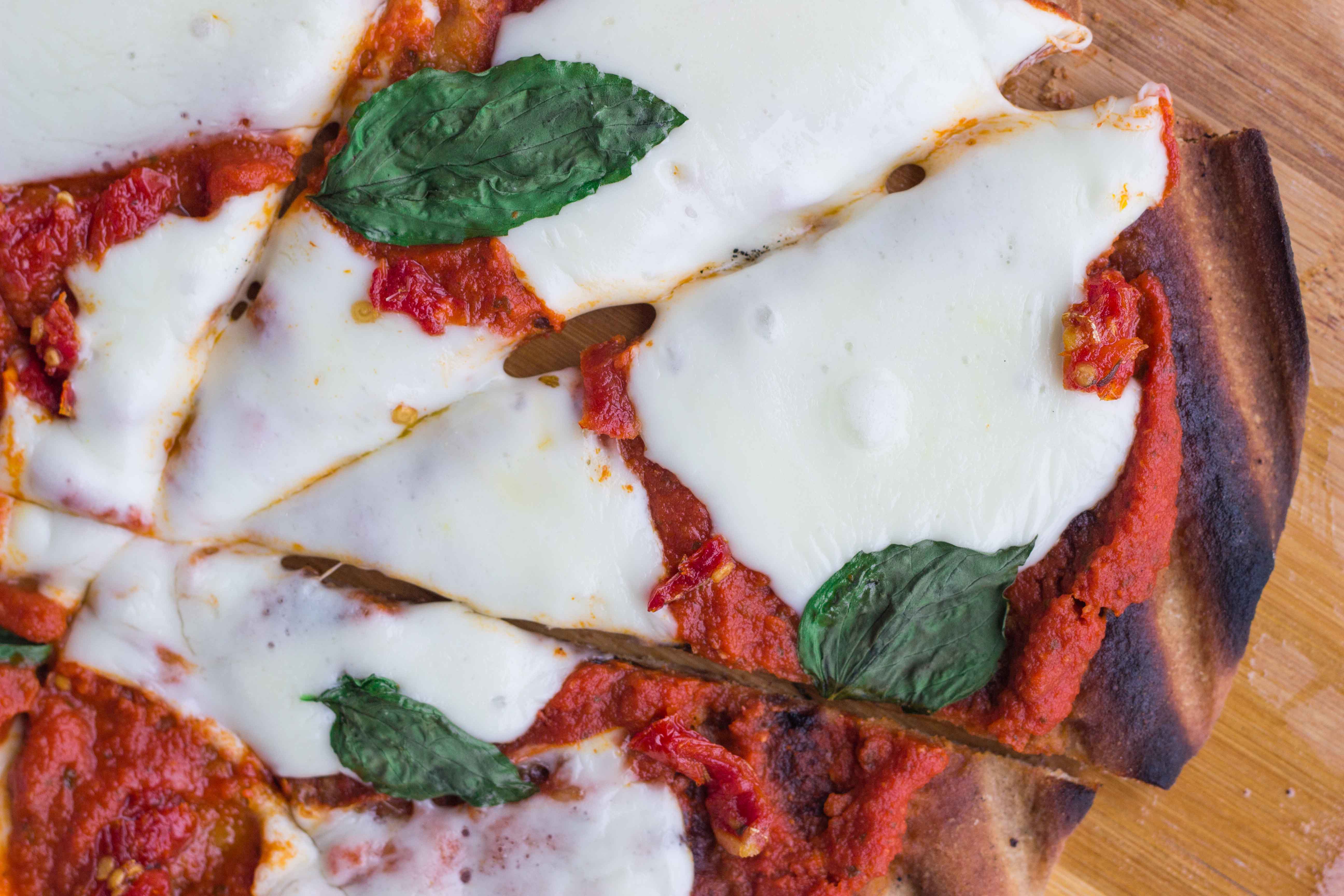 If you're wondering why you should grill pizza instead of sticking it in the oven, I'll give you three reasons. First: it's FUN. I've gotten over my burnt-pizza rejection, and The Beast and I have grilled pizza date nights all the time when the weather is nice. Second: it's really simple and quick. Last but not least: the CRUST. The crust gets crispy on the outside, but remains chewy on the inside, and gets a nice char from the grill. It's really heavenly, and so summery. Do it.
Continue reading →