Spring might be my favorite season. Well maybe fall is too, but let's focus on spring for now. Not only is it warm, bright, and colorful, but the whole atmosphere seems to change. People have lightness in their steps, smiles on their faces, and are generally happier. In Minnesota, where the weather has been playing games with our hearts for months, there's been a clear shift in the air now that the sun is out and our breaths are no longer visible outside. It's nice.
Apart from the color and general happiness of those around me, I also love the produce that comes with spring. The farmer's markets have started to to open up, our co-op's selection of items has widened, and all I want to do lately is eat the short-season green stuff before it goes away.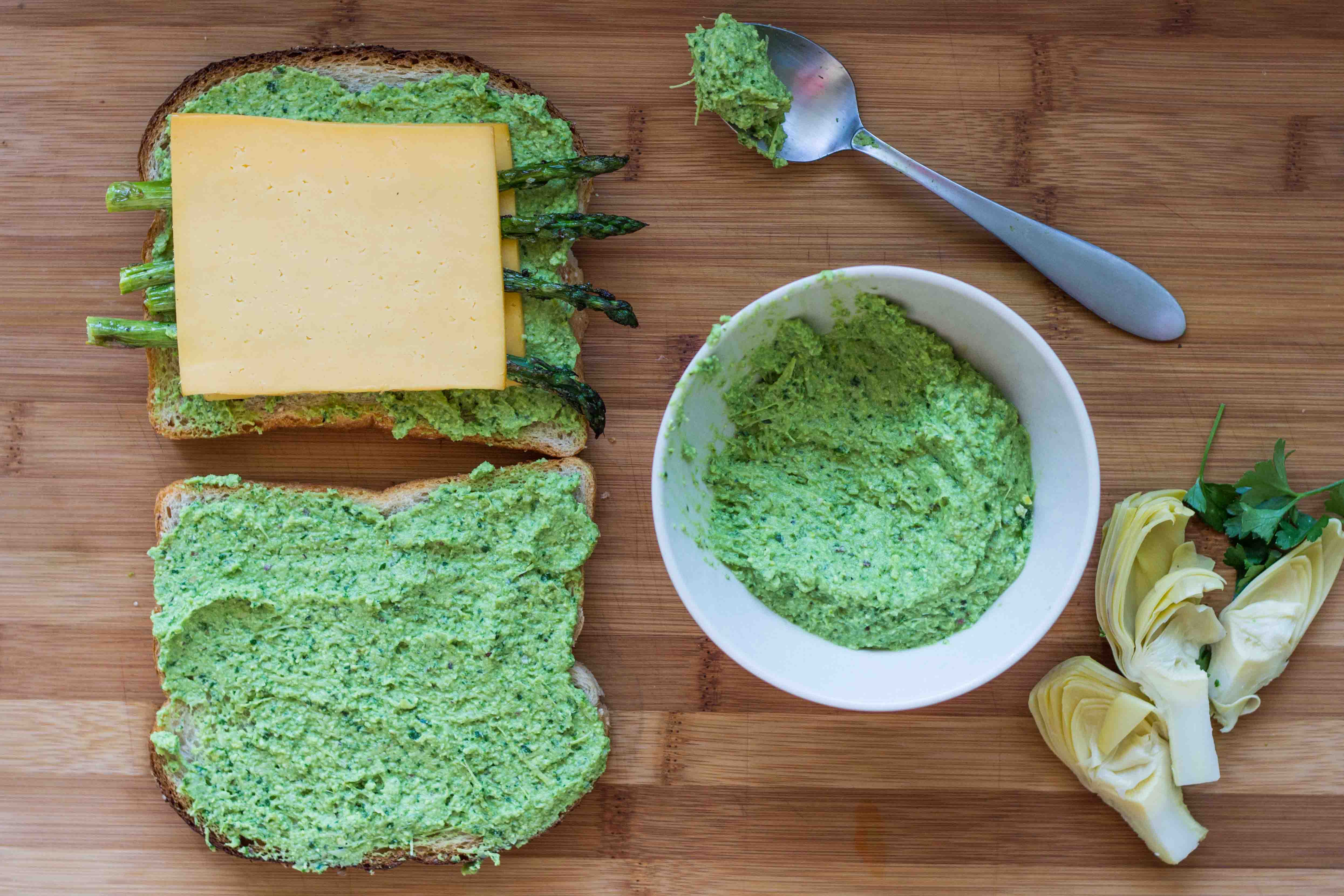 During a particularly strong case of spring fever this week, I decided to dress up a grilled cheese to make it scream spring in every way. First I blended together pistachios, garlic, arugula, parsley, lemon and artichokes for a super seasonal pesto. Luckily, you really only need a few tablespoons of the pesto for the sandwich, so you'll have bonus pesto to eat with pretzels, crackers, vegetables, etc. I actually dipped an artichoke heart in the artichoke pesto, but I'm also kind of insane and have been known to eat tomatoes with ketchup, so take everything I say with a grain of salt.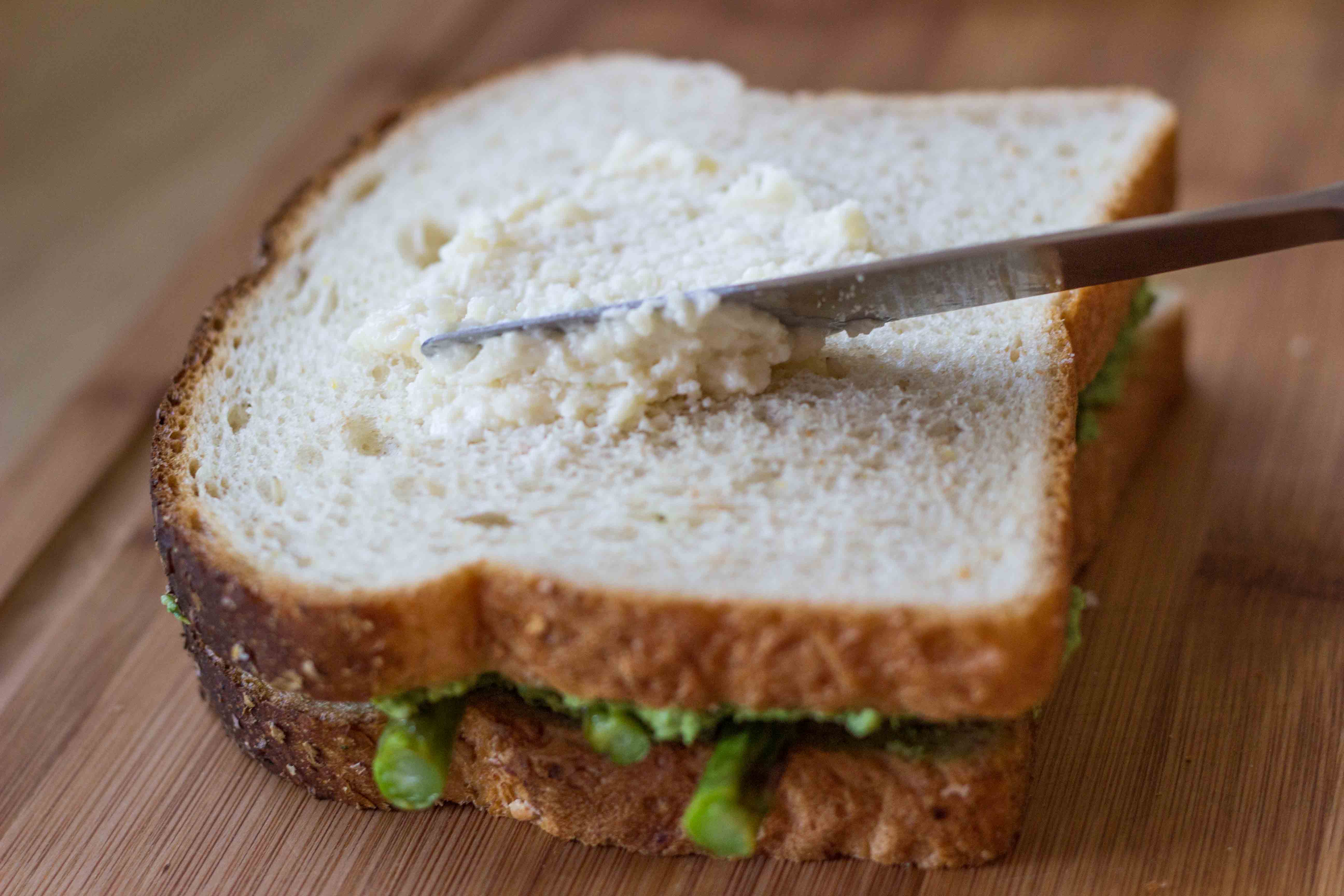 For the inside of the springtime sandwich, I roasted up some deliciously fresh and bright asparagus, then stacked the sandwich with the pesto on both sides, two layers of cheese, and the roasted asparagus. As if that weren't enough, I also mixed together some softened butter and parmesan to spread gently on the outsides for a crisp parmesan crust.
I knew the sandwich would be delicious, but it surprised me with its uniqueness. Between the buttery parmesan crust, the roasted asparagus, and the smoky gouda, you could nearly get overloaded on richness, but the creamy and fresh pesto brightens up the whole sandwich. There's just a hint of lemon in every bite, but it's enough to heighten all of the other flavors, and give the sandwich an addictive quality…
…So addictive, in fact, that I had a hard time photographing all the yumminess, since one bite turned into six bites REAL quick, and once you chomp down six bites of a sandwich it ain't a pretty-looking thing.
Continue reading →