Moderation? Psh, not really my thing.
Making 2 rounds of fritters, and watching 10 episodes of Orange is the New Black in one day? More my thing.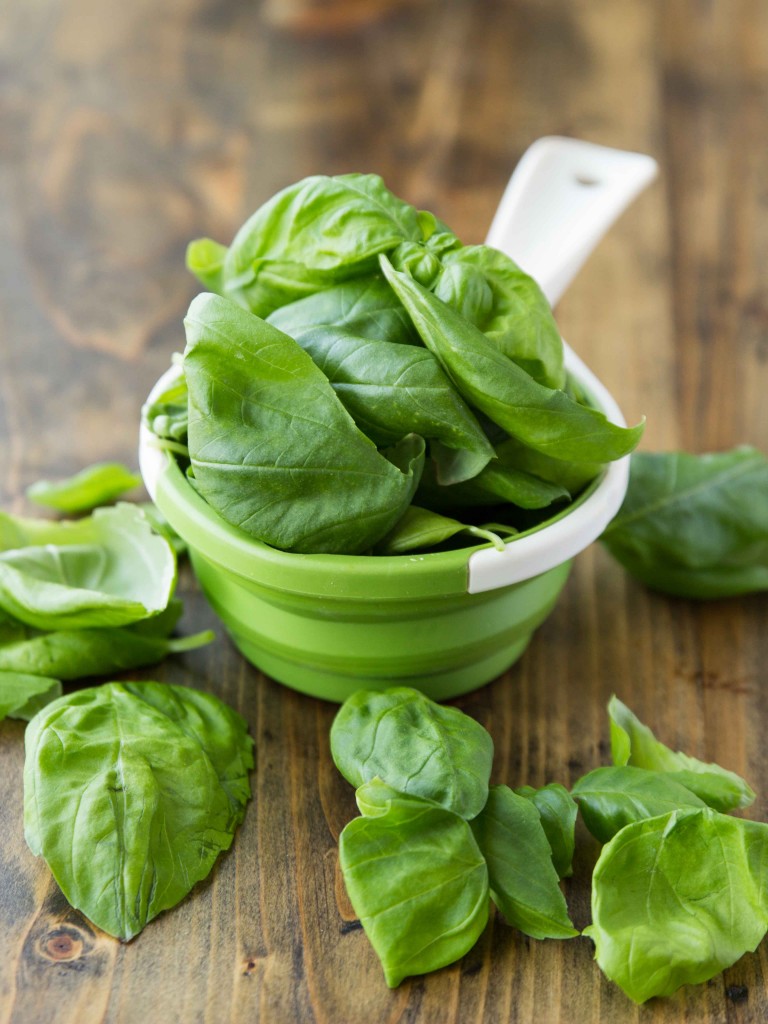 I recently made some curried carrot fritters, and in the process realized that I didn't just "like" fritters…nope, I might just be a fritter freak.
FRITTER FREAK. What a label.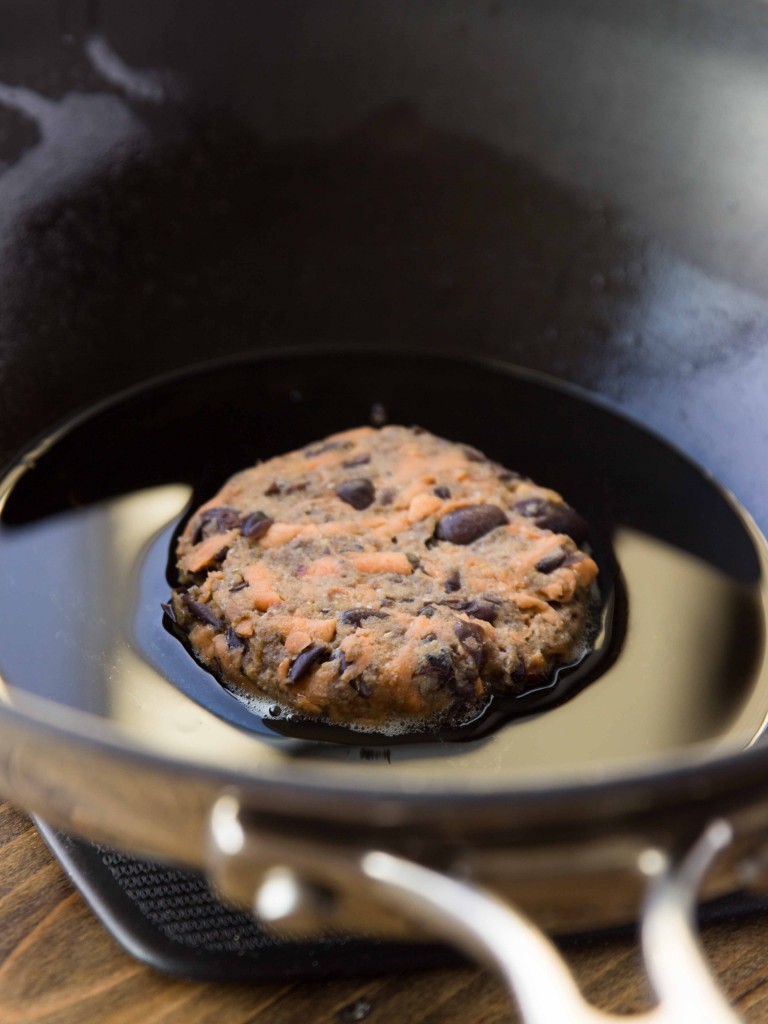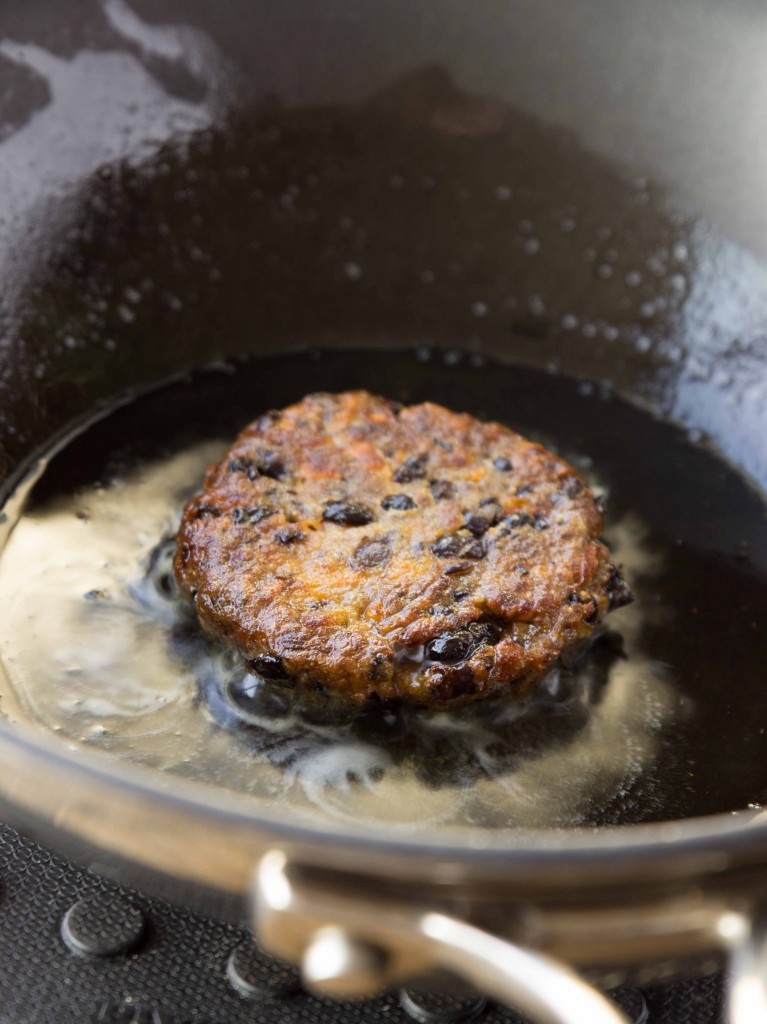 Making the curried carrot fritters reminded me of a sandwich I order at Brasa, a restaurant in the Twin Cities, that makes a black bean fritter sandwich that haunts my dreams. I crave it ALL THE TIME, so I decided to make a slightly healthier version for at home.
(Quick note – if you live in the Twin Cities GO TO BRASA. GET THE FRITTER AND YUCCA FRIES. k? k.)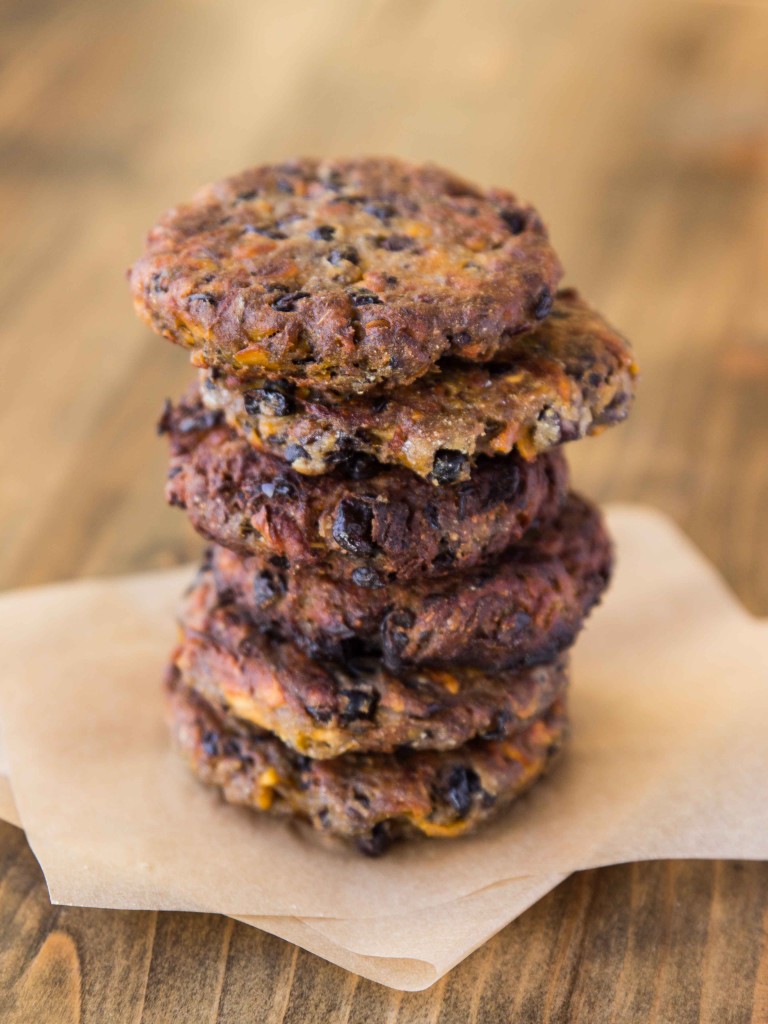 Since I love black beans, sweet potatoes and chili powder together, I combined them in these little crispy patties. As you may know, I have fresh basil at my fingertips (thanks, Ry/Beast!!!), so the pistachio pesto was a no-brainer.
To make things a tad less indulgent, I like eating these fritters with some tomatoes, fresh mozzarella, and pesto in a blanket of butter lettuce. Yes, the ciabatta bun that the restaurant version comes on is better than lettuce, because OMG CARBS, but if you want a tasty and healthier option, go for the butter, baby.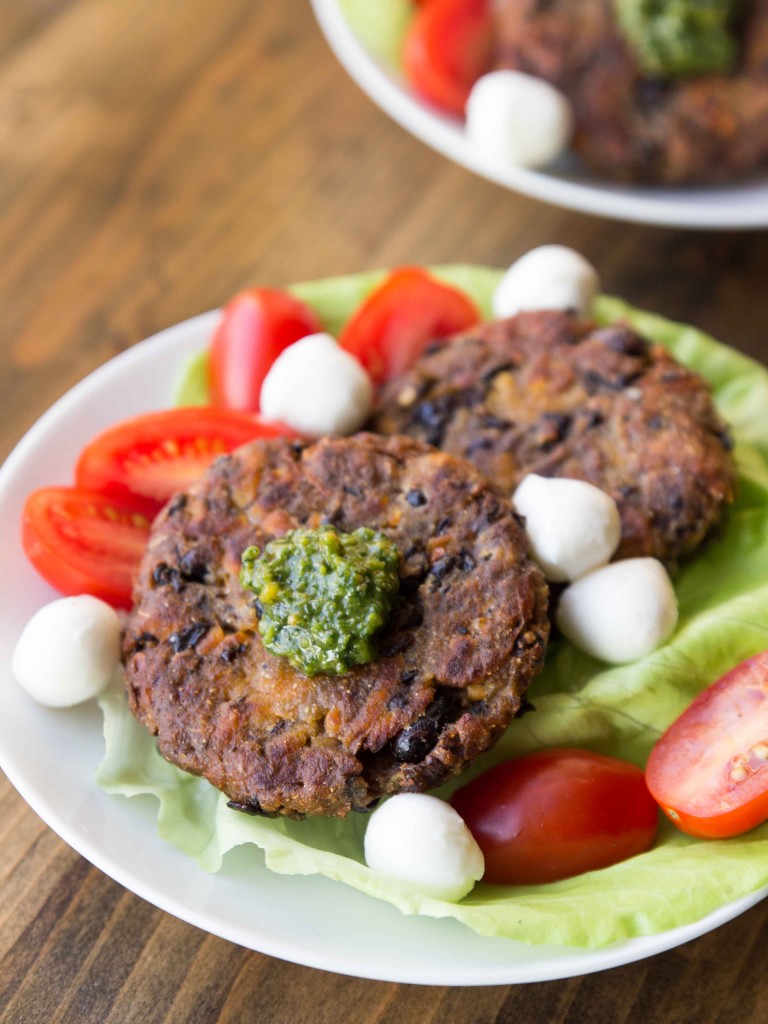 This recipe, friends, uses chia eggs. I know, it might sound a bit strange to some of you, but they are an ah-mazing binder.
If you're not into vegan binder options, feel free to substitute a chicken egg wherever you see me use an alternative.
Those who know me know I get food aversions sometimes, and currently eggs are one of them. It's okay though, cause what I lack in egg enjoyment I make up for in fried fritter love.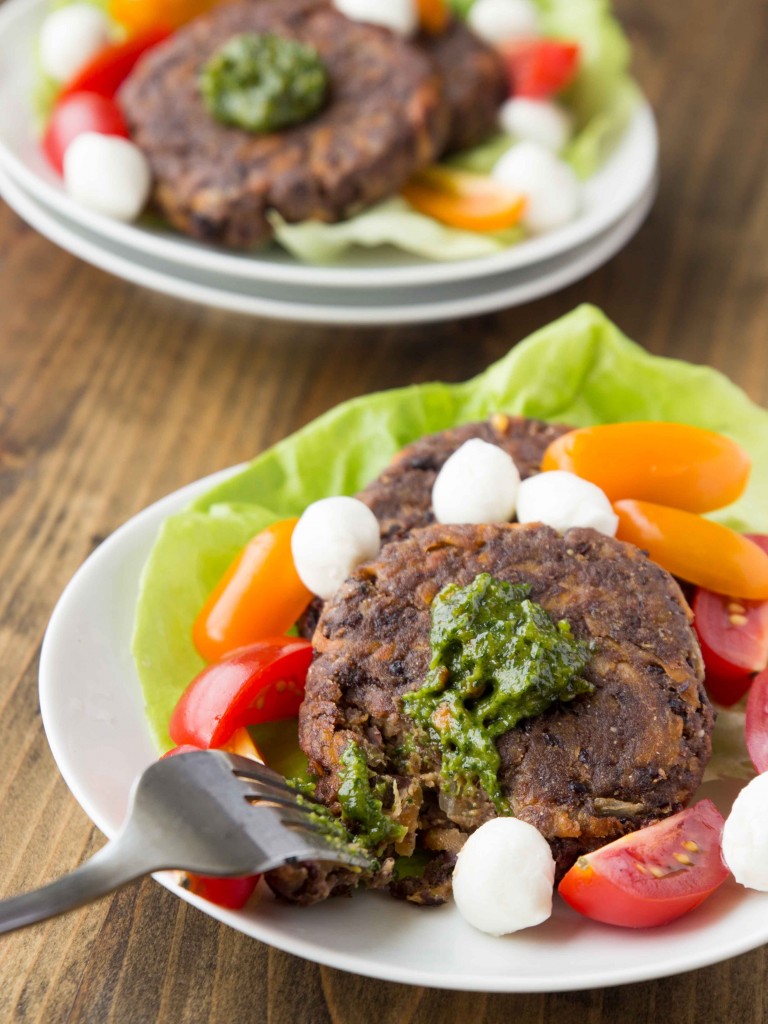 In related news, Ryan has started singing "Fat kid in a skinny body…" to me on the daily. #friedstuff
…