Ryan's a man with simple food needs. When I feel stumped on new recipes, and ask him what I should make, his normal response is, "Make a stuffed something." He likes food inside of food.
Last Saturday my very favorite person, this stuffed-food lover, turned 30. To celebrate this new decade, we went to his dad's house in southwest Wisconsin for a weekend of slowing down, playing fetch with Teia in the wide open (WOW it's funny how fast those tiny legs can go), and, for me, making some of Ryan's favorite things.
When I ask for recipe help and he mentions stuffed food, about a third of the time the conversation turns to bread bowls. For a long time I resisted, because, to be honest, bread baking is time-consuming and intimidating. Too often have I set out to make bread, put in the time, and ended up with a dry, hard, disappointing result.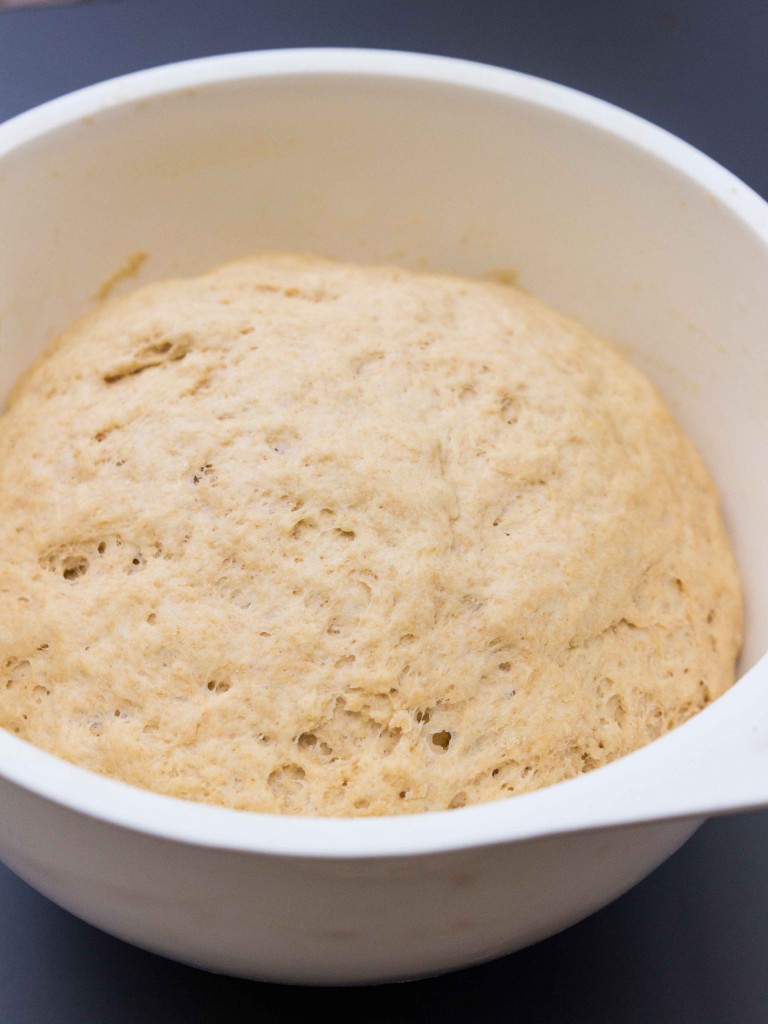 Fortunately, with all that disappointment comes WISDOM, and I've recently started to feel more comfortable with yeasted breads. The process has actually become pretty fun and satisfying. When I see the yeast foam up during proofing I'll say, "Look at that yeast go! It's magical!" Sure, Ryan makes fun of me for this (cause who wouldn't?), but tasty, airy, well-made yeasted bread is no laughing matter.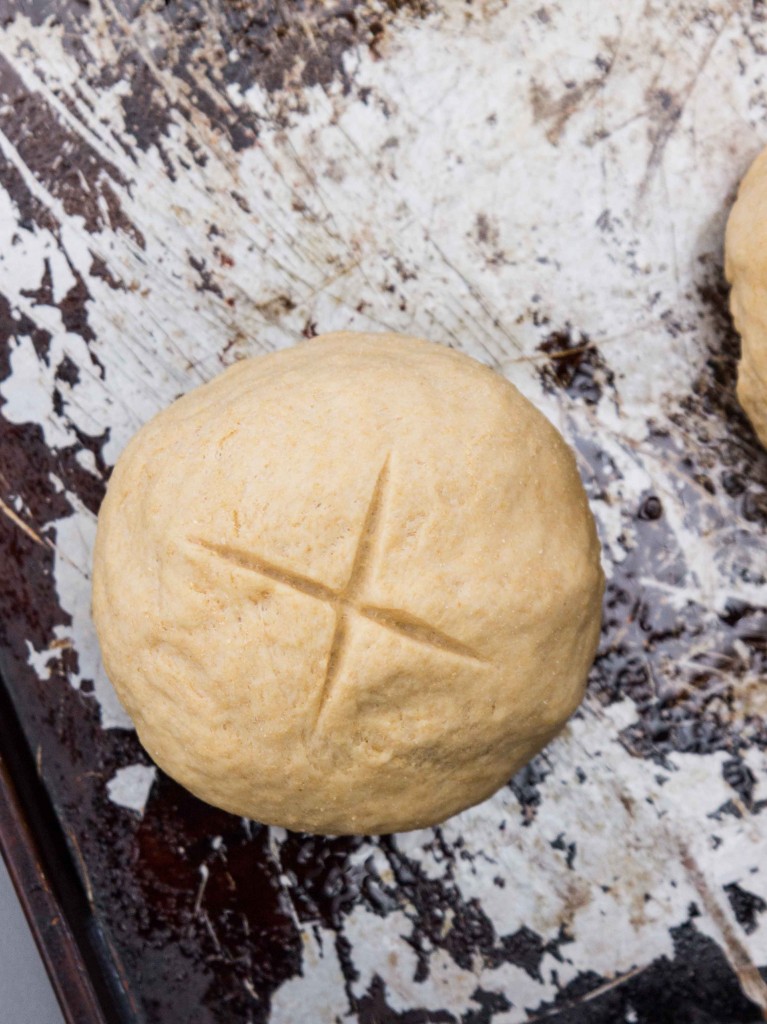 These bread bowls only require 7 ingredients, and instant yeast speeds up the rise time from around 90 minutes to 50 minutes (which is a BIG difference if you're impatient like me). If I'm eating a large bowl of bread, I prefer that it be whole wheat so I get some whole grains, fiber, and protein with my carbs. To keep these airy and chewy, I added vital wheat gluten to the dough. You should be able to find it in the baking aisle (Bob's Red Mill), or in a bulk bin. You only need 2 tablespoons, but don't leave it out, because that extra boost of gluten makes a huge difference in texture.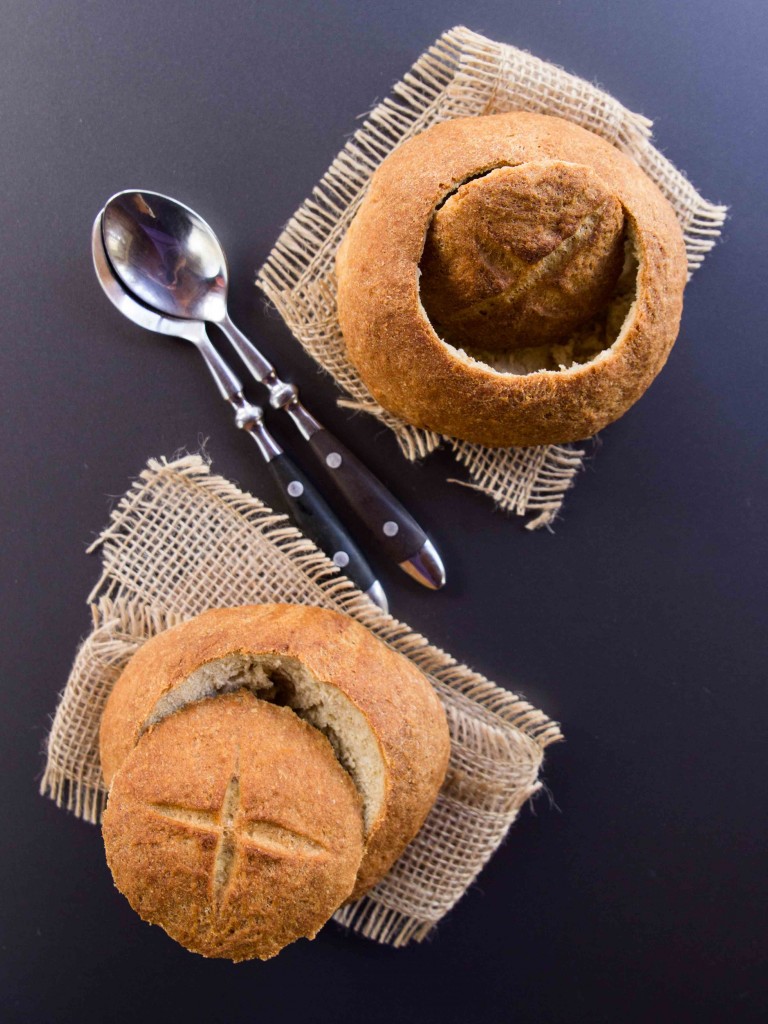 This recipe makes 4 large bread bowls, and can easily be doubled if needed. The resulting bowls are crisp on the outside, chewy on the inside, and perfectly comforting when paired with creamy, hearty, cheesy soup…which Ryan ate 3 helpings of on his birthday. We'll get to that later this week :)
…