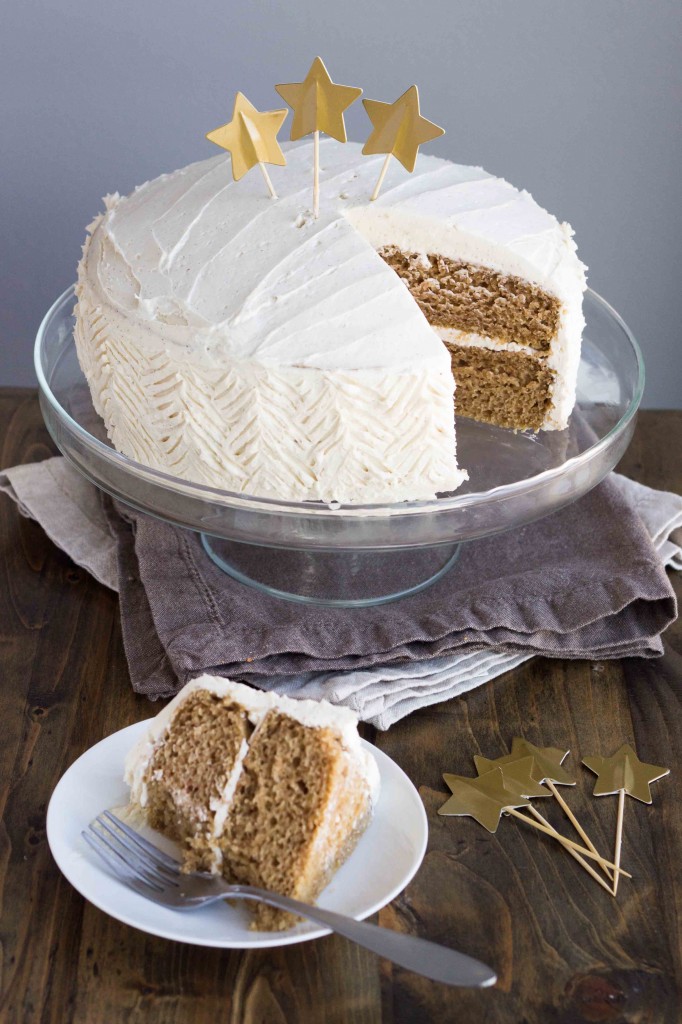 So. I made myself a vegan birthday cake. If you knew me in real life you'd realize how funny this is. If you knew me in real life you'd know that birthdays are a BIG DEAL in my family, and they are usually wrapped up by diving head first into a bucket (literally a bucket) filled with oreos, chocolate pudding, and cool whip. Dang girl, is it good.
I plan on eating both cakes today. It's my birthday, so I get to cake myself as much as I want to! Birthdays are the BEST, aren't they?
As I've mentioned before, I love vegan baking. Regular baking with dairy and eggs is a challenge in itself, so once you take away those magic ingredients it's kind of like a sick, addicting torture to try to get it right. Read into that what you will.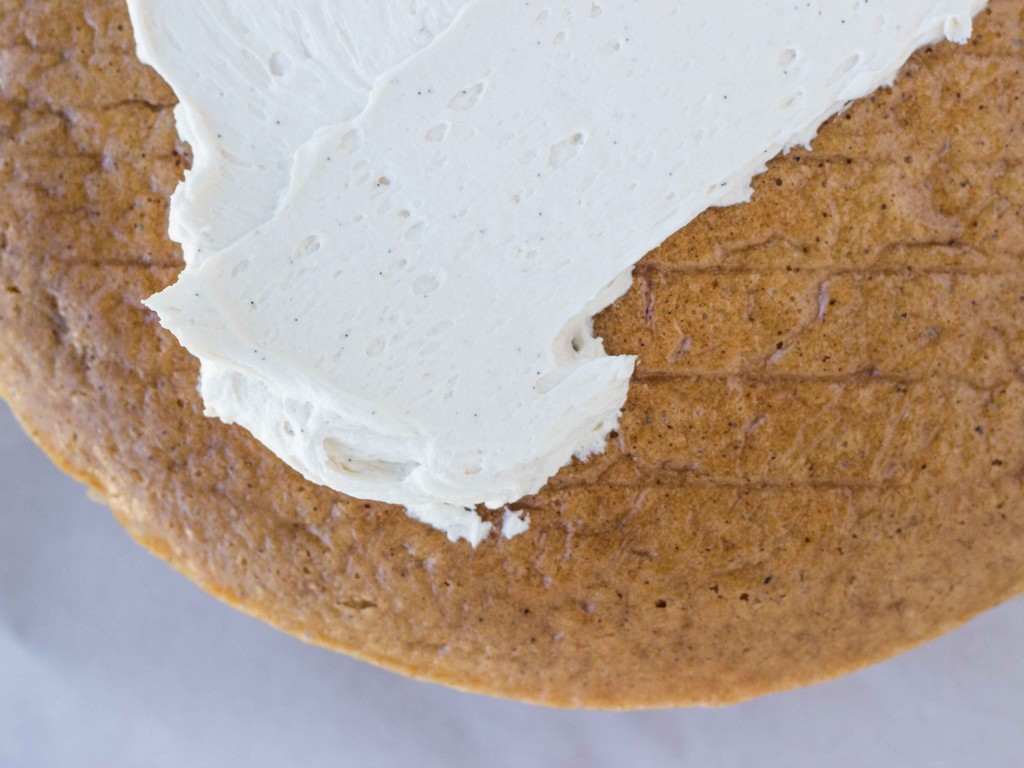 Baking layer cakes puts me in a strange zone of concentration where time zooms past and daylight fades far too quickly. There's so much detail and planning involved, and so much riding on what happens when you flip that cake pan upside down and hope everything baked evenly and no cake bits got stuck in the process. It's exciting and heartbreaking at the same time. It's an unpredictable, sugar-filled drug, and it's definitely my drug of choice (unless we're counting wine, because wine wins everything).
Speaking of sugar-filled drugs…can you ever frost a cake and not run your finger through it for a taste? I apparently can't.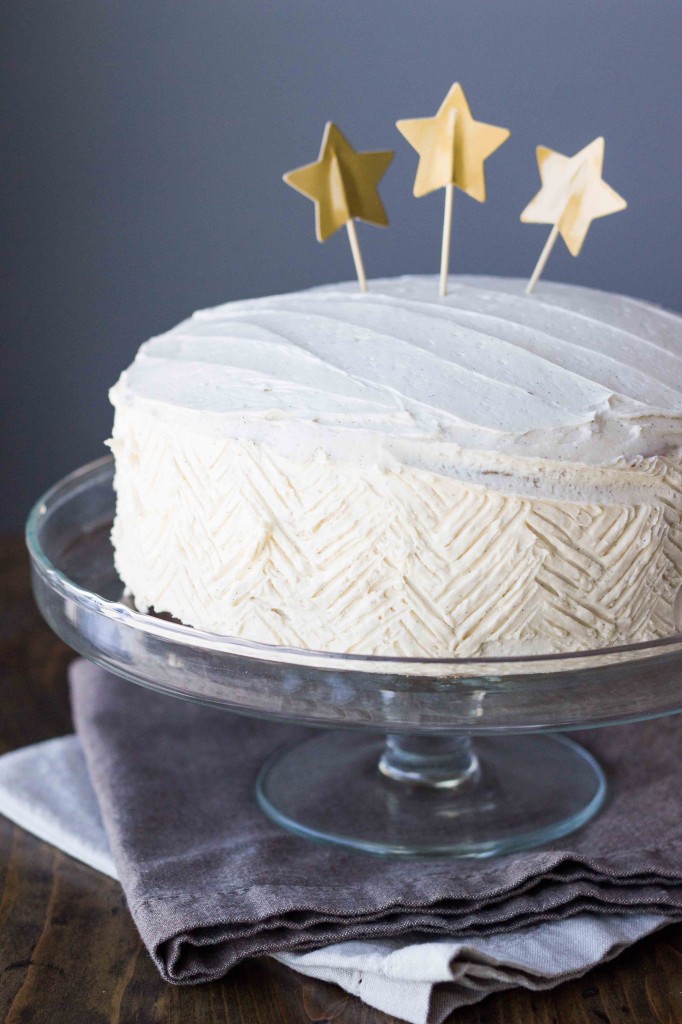 This birthday cake, which we'll refer to as Birthday Cake #1, is fluffy, sweet, and spiced like my favorite wake up/warm up drink: Chai Tea. I drink 2 very (VERY) strong cups of chai tea every morning. Without my tea I'm lost, crabby, and fairly non-functional. It ain't pretty.
I like to drink my chai tea out of the mug I brought back from studying abroad in Greece. It has a couple chips in the rim. That's how you know its loved.
I also like to drink my chai tea in cake form, it turns out.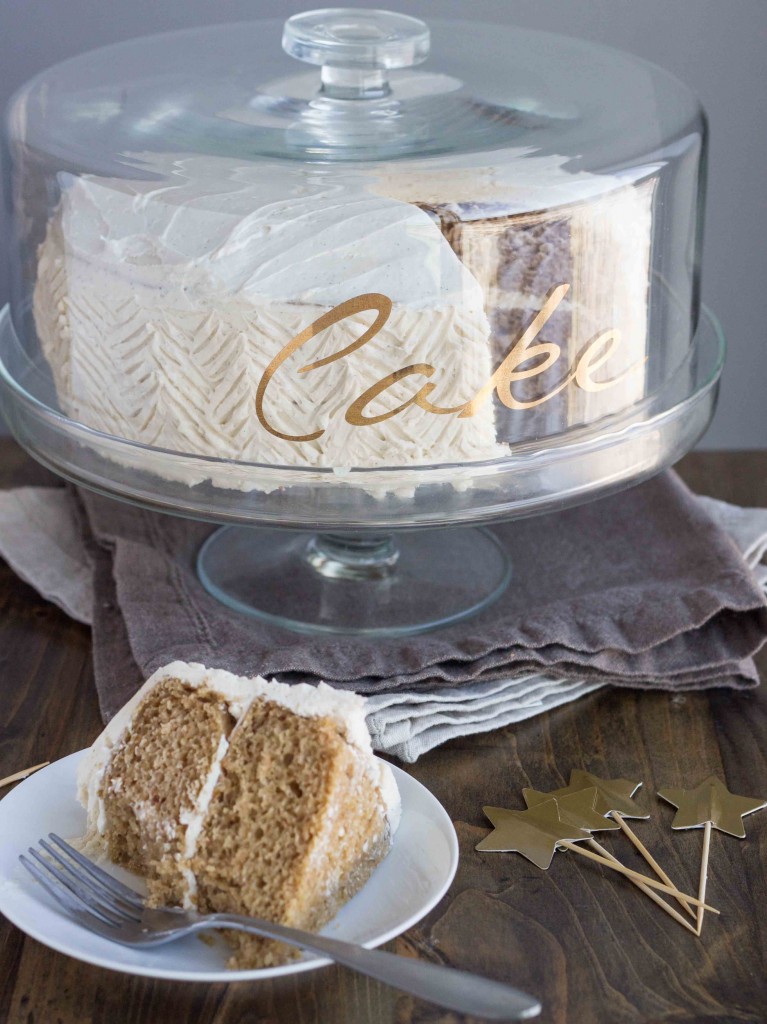 On top of the chai-spiced cake goes a thick, creamy [butter-free] buttercream with that wonderfully decadent and sweet hint of vanilla bean. I've only recently discovered how much I love baking with real vanilla bean, so it needed to make an appearance in my [1st] birthday cake.
The 2nd birthday cake, the [VERY] non-vegan birthday cake, is the filling to these cupcakes. I'll take one of each. Please and thank you.
…