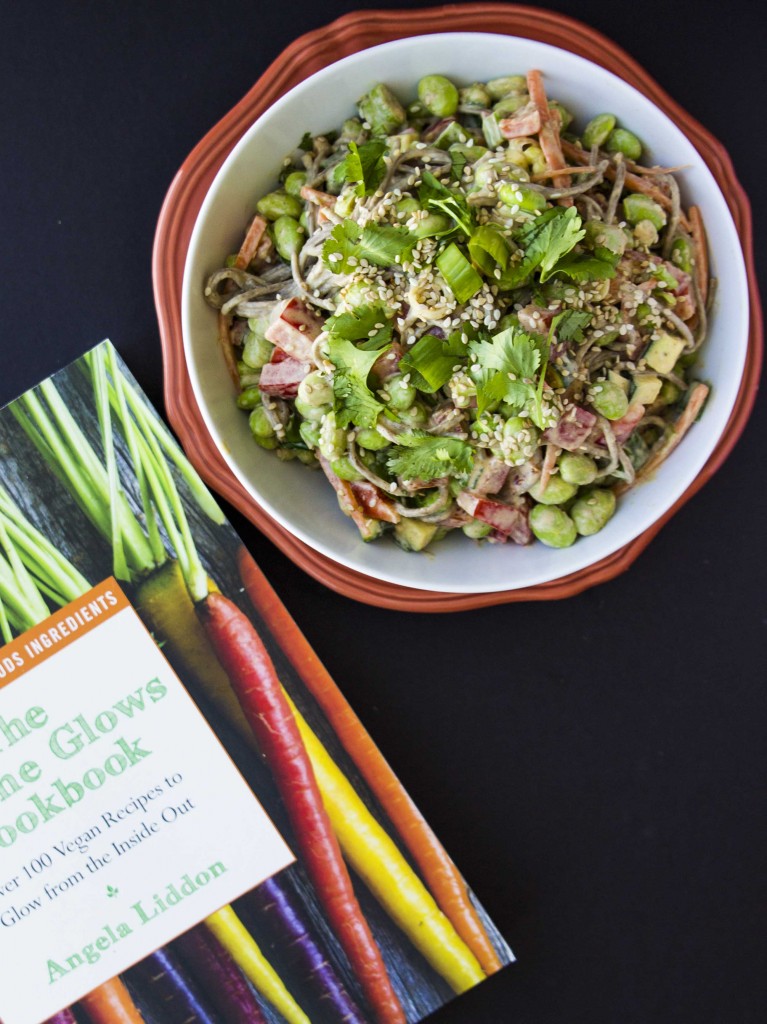 Words can't even really express how excited I am about this post. I remember the first time I visited Angela Liddon's beautiful, bountiful blog Oh She Glows – the photography, inventive recipes, and honest writing hooked me immediately. Angela has a unique way of making vegan food approachable and inviting to people of all diets, including the most enthusiastic carnivores (I should know – I live with one!).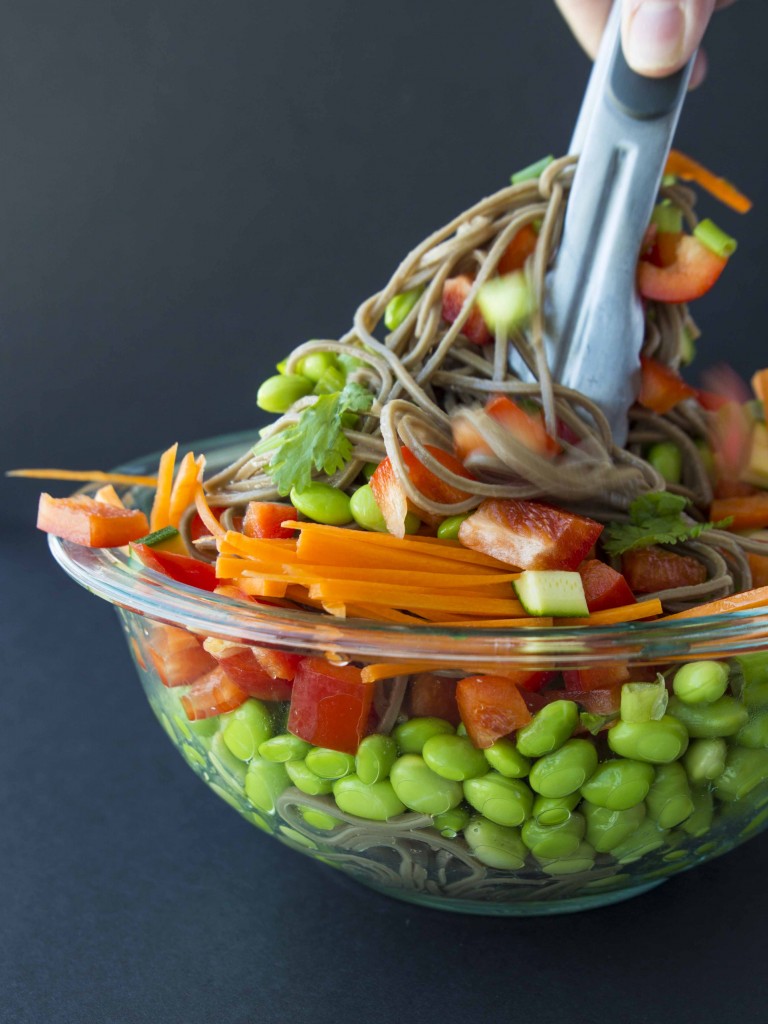 When Angela's publishing company offered to send me a copy of her newly-published book, and asked me to give a copy away on my blog, it took everything in me to keep my professionalism and not write back "YES!!! OMG!!!" When the book arrived in the mail, I sat in bed and flipped through each colorful, drool-worthy page. Every couple minutes I'd yell at Ryan in the other room, "Ry, I want to make ALL THE THINGS…Ry, you HAVE to come see this…Ry, do you think Whole Foods is open at 11pm?"
To give you an idea of the tastiness within this book, these are the top recipes I can hardly wait to create:
Quick & Easy Chana Masala
Crowd-Pleasing Tex Mex Casserole
Soul-Soothing African Peanut Stew
Creamy Vegetable Curry
Today, however, I'm going to share with you the very first recipe I made from the book: Empowered Noodle Bowl. Angela gives two sauce options in the book: Thai peanut and orange miso. In the recipe Angela lists peanut or almond butter in the ingredients. I only had almond butter on hand, and I was intrigued by the idea of Thai almond sauce, so I knew which one I had to try.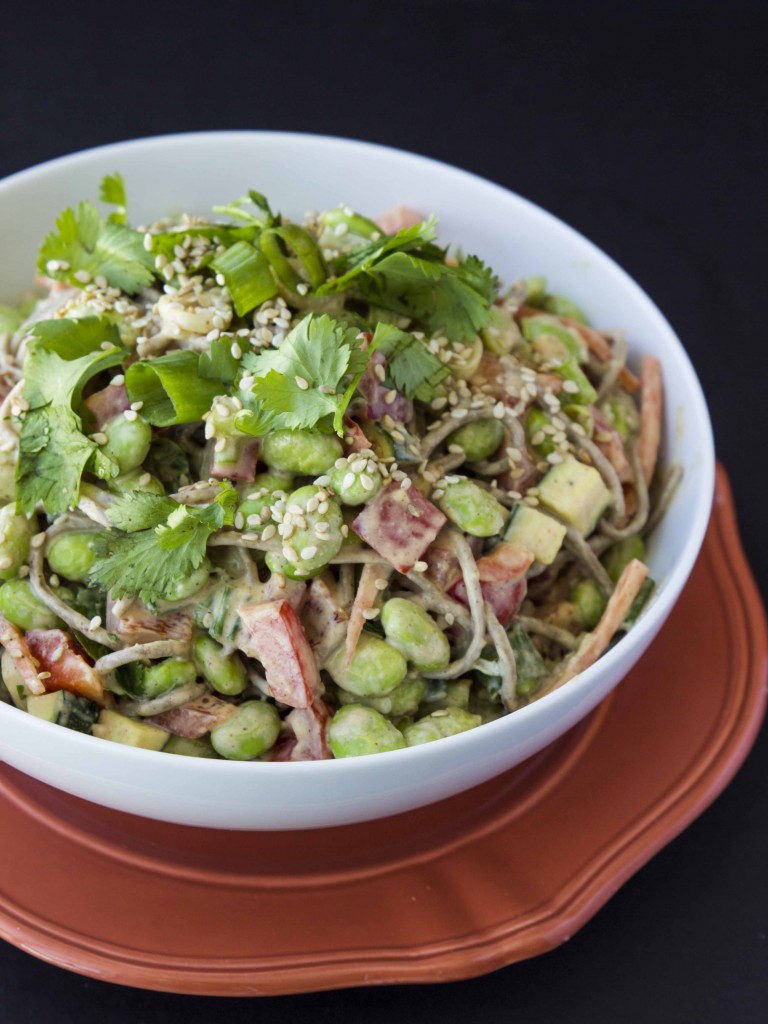 The carrots, red bell pepper, edamame, and fresh cilantro give the bowl a mix of colors and textures. It's bursting with flavor even before the sauce comes into play, but I could eat that rich almond butter sauce on everything, everyday. The toasted sesame oil and almond butter give the sauce a rich base, while the lime and tamari (aka gluten-free soy sauce) add some zing.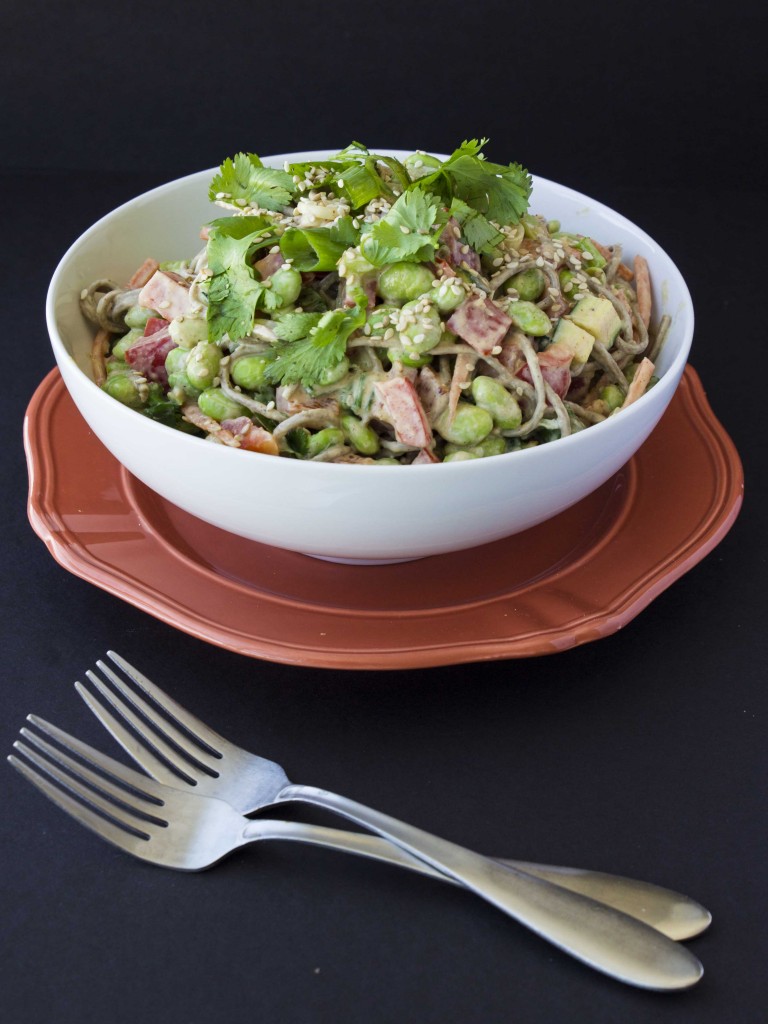 I'll be giving away one copy of The Oh She Glows Cookbook to one of you very lucky people! To enter the giveaway, simply leave a comment on this post before 5:00pm CST on Monday, April 7th.
**The contest is now closed. Thank you for commenting!**
…