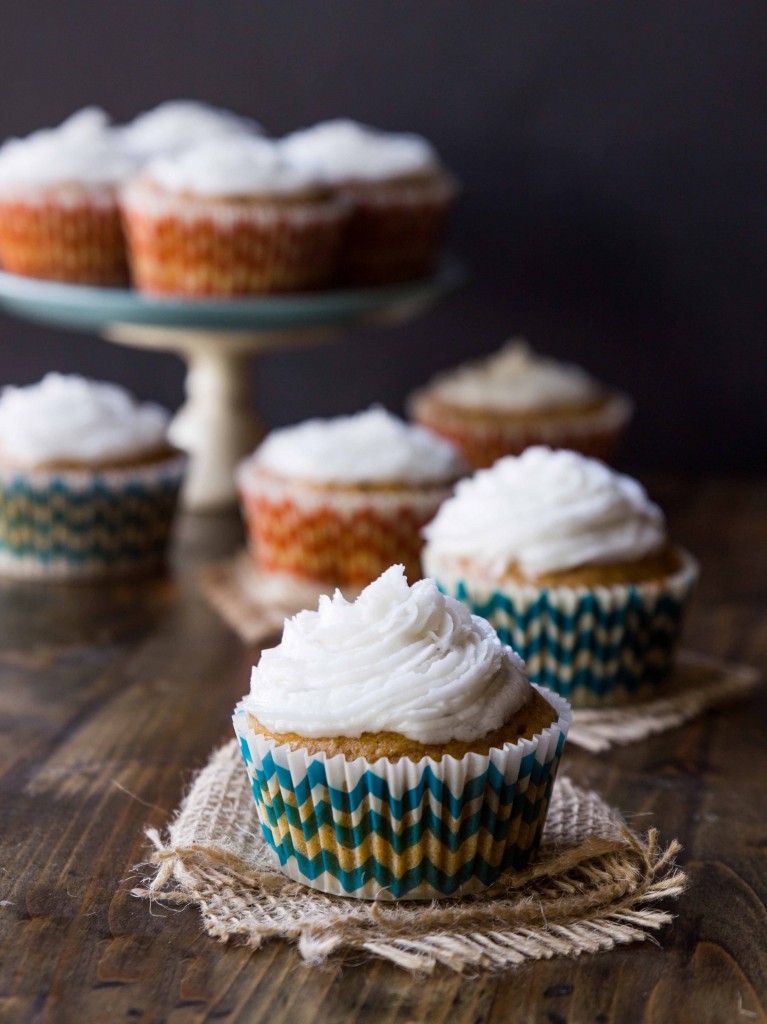 Despite the recent surge of fall-ish recipes on my blog, I'm still in denial about this changing season thing. Although I usually love fall, I'm having to kind of force myself into embracing it. I could use another month or so of summer before the beginning of the end of the outside time.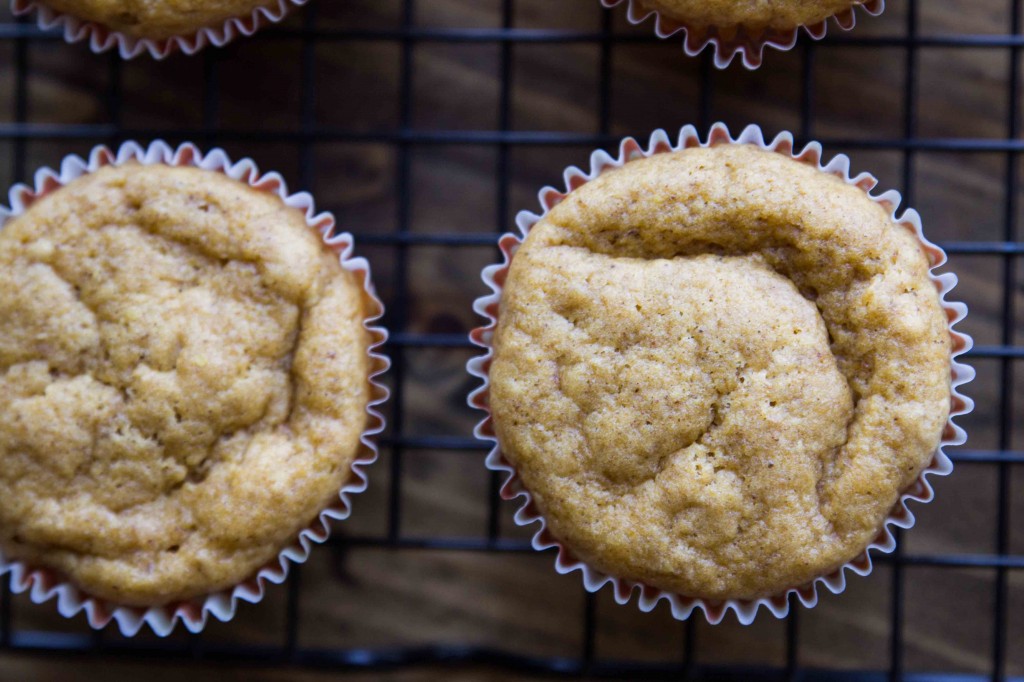 Ryan, on the other hand, leaps face first into this season. When we met he told me he loved fall because of the trees changing. He said he went to his dad's house in Wisconsin to see the leaves change and bird watch. BIRD WATCH! ha! That cracks me up every time I think about it.
Three dates in he admitted his dirty secret which, if you read this blog you already know: he's a hunter, and was too afraid to tell me this after hearing I'm a vegetarian.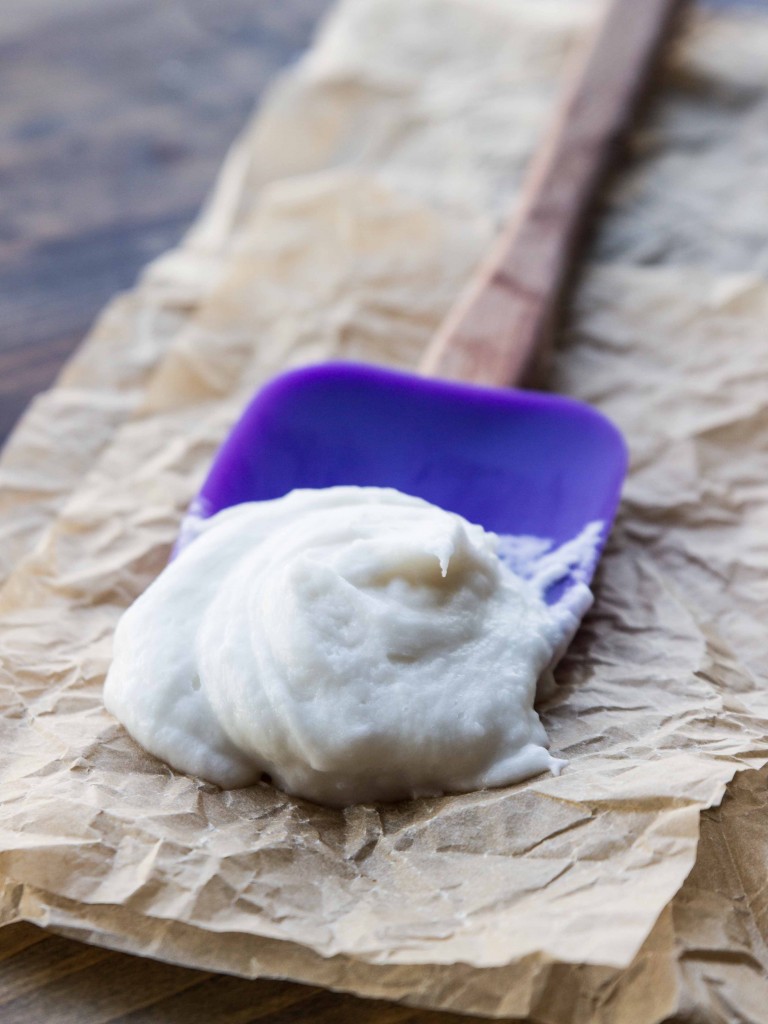 For Ryan this season means sitting in a tree stand and observing nature (he rarely shoots anything – don't tell him I said that), for me, however, it's all about the food: pumpkin, chai, aaaaand sweet potato!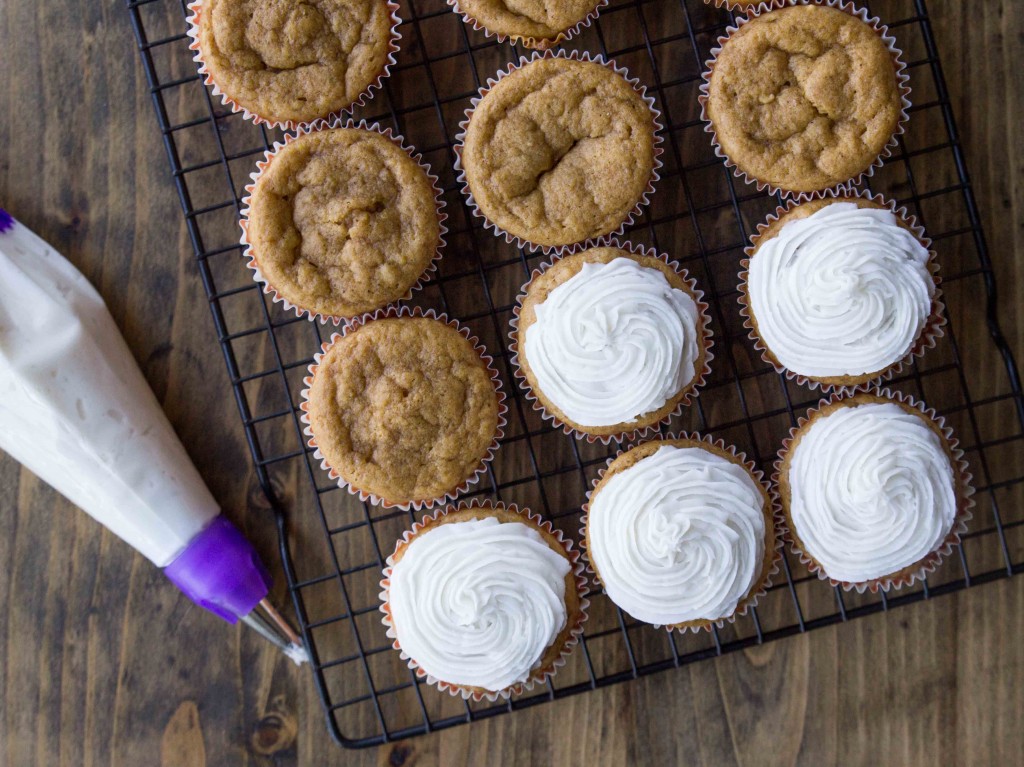 If you're like my mom, you may be weirded out by the idea of a sweet potato dessert (to be fair, she's also one of those anti-pumpkin people), but but BUT, think about it…sweet potato adds moisture just like pumpkin, but it's sweeter, so it works perfectly in these little spiced cakes.
Also like pumpkin, sweet potato can be found pre-pureed in cans (I have found it at Whole Foods and the local co-op), so you have a convenient shortcut that makes peeling, cooking and mashing potatoes a non-issue.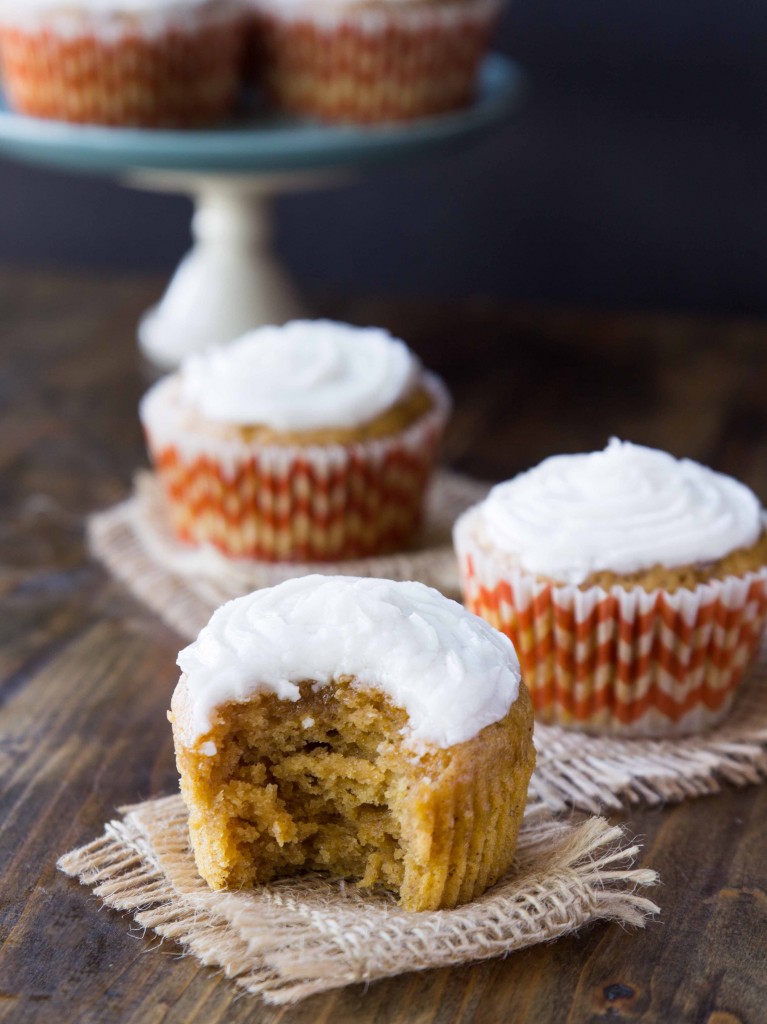 The cute little frosting that's all prettily piped on top gets its sturdiness (and fat, shhhh…) from coconut oil. I recently saw that Butter Loves Company adapted my vegan chai cake and topped it with a coconut oil frosting. Intrigued, I played around with the idea as the topper for these cakes, added some salt, and luuurved the result. The coconut oil base makes for a creamy frosting that packs tons of flavor.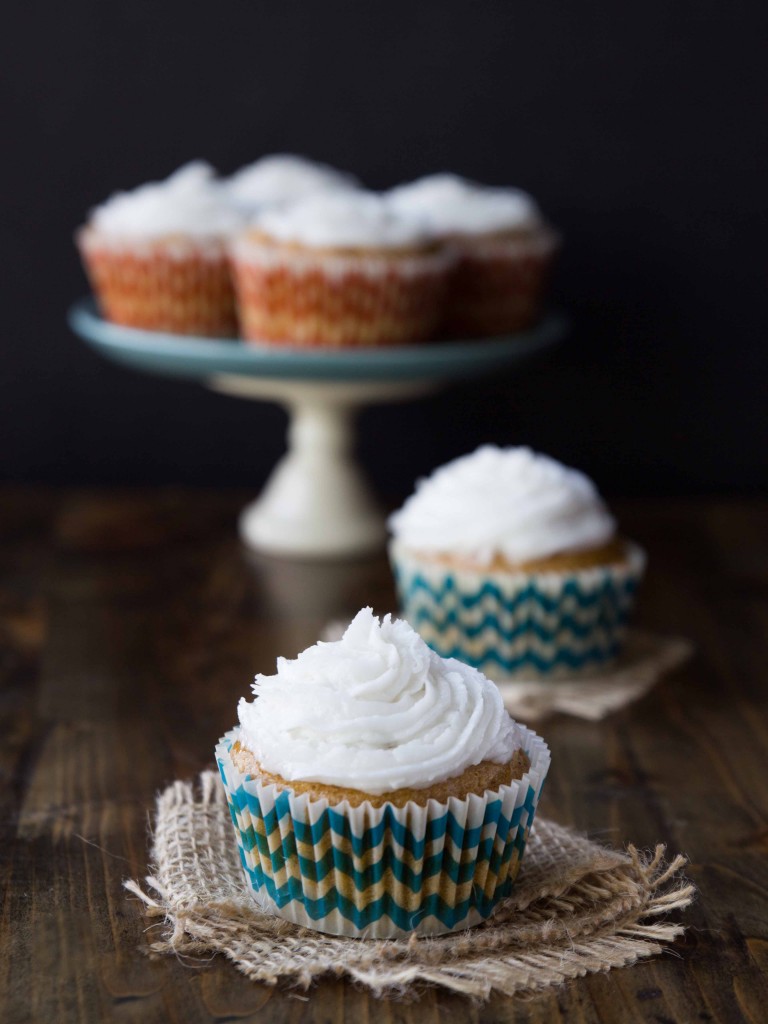 A heads-up about that flavor: Since the coconut oil is not cooked, the frosting DOES taste like coconut. Ryan and I love everything about coconut, but if you're serving to someone who is not a coconut fan, you may want to consider another frosting.
…Or use the coconut oil frosting anyway and just be all "GIVE ME YOUR FROSTING," and double up that coconutty goodness.
…