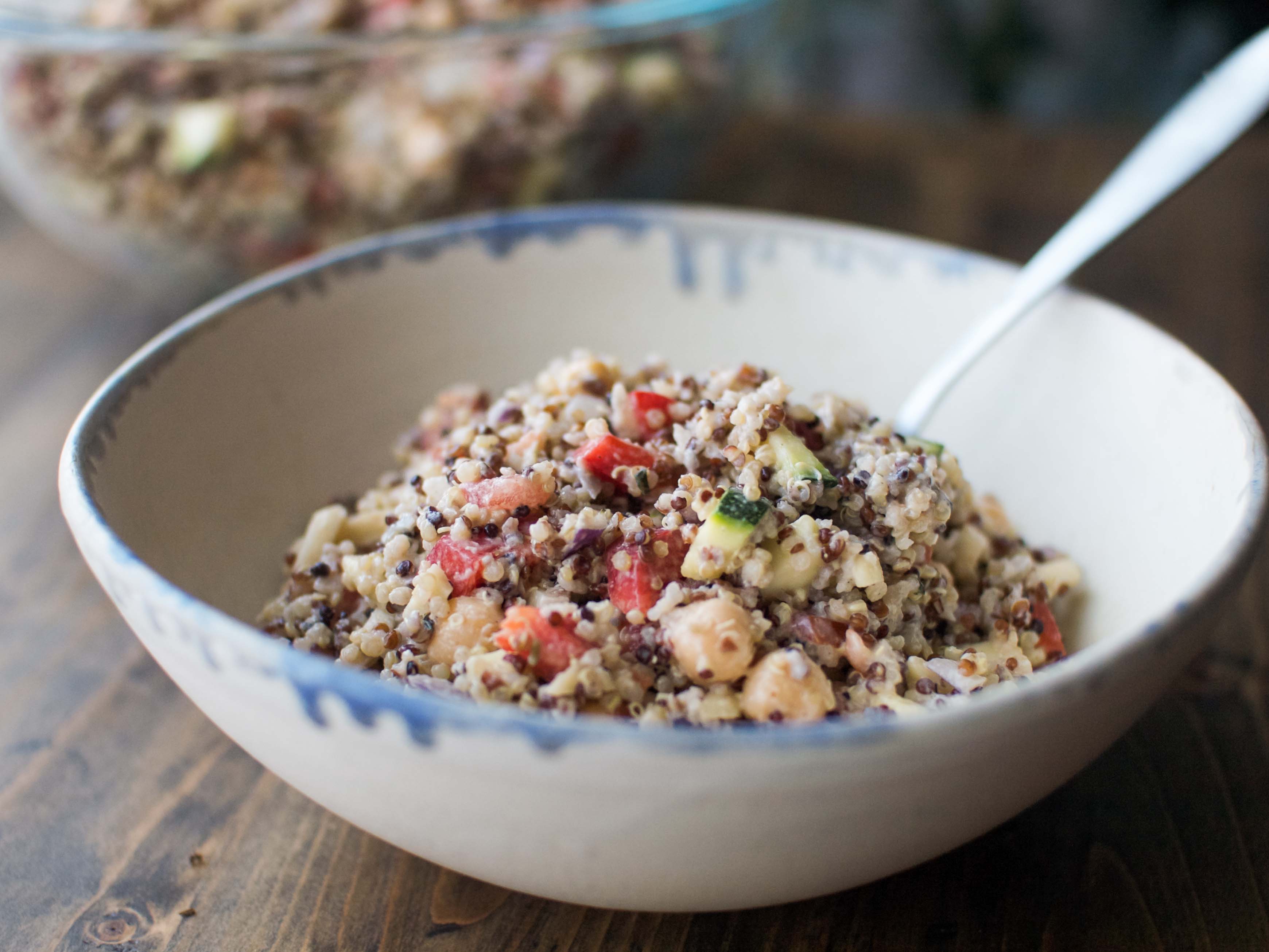 It's March! That's the start of spring, right? The Beast and I went on a vacation last week (more on that later…) and on the first day The Beast said to me, "You know what's nice? When we come home it'll almost be golf season." The next day he said the same thing, but replaced "golf season" with "spring," and then he went so far as to say we'd basically be coming home to summer. Welcome to the mind of a Minnesotan.
We ended up flying home in the middle of a snow storm…welcome to the life of a Minnesotan.
When warm weather becomes such a foreign concept that I can't even remember what it feels like to walk outside without the cold stealing my breath away, I like to eat something that at least reminds me of summertime. Take this salad, for instance. It's jam-packed with fresh veggies, bright flavors, and pretty colors…which sounds silly, but when you live in a monochromatic winter world, colorful food helps.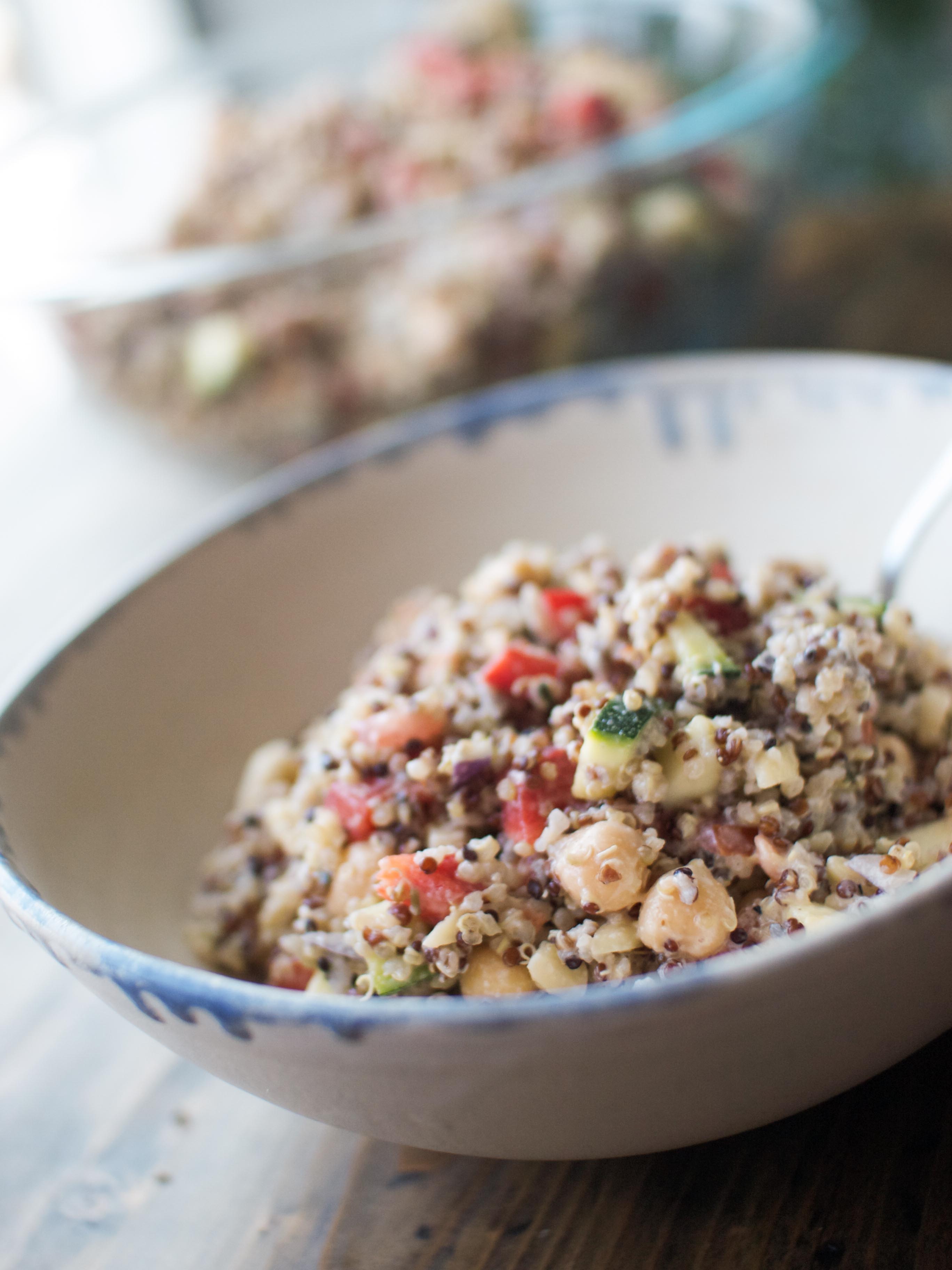 As a bit of a texture freak, I love the multiple crunches that come up as you bite through the raw onions, red pepper, and sliced almonds. Alongside that crunch, you get juicy tomatoes, nutty quinoa, and bright, creamy lemon tahini dressing. It's so refreshing you might just think summer has a chance of coming around…eventually.
Continue reading →