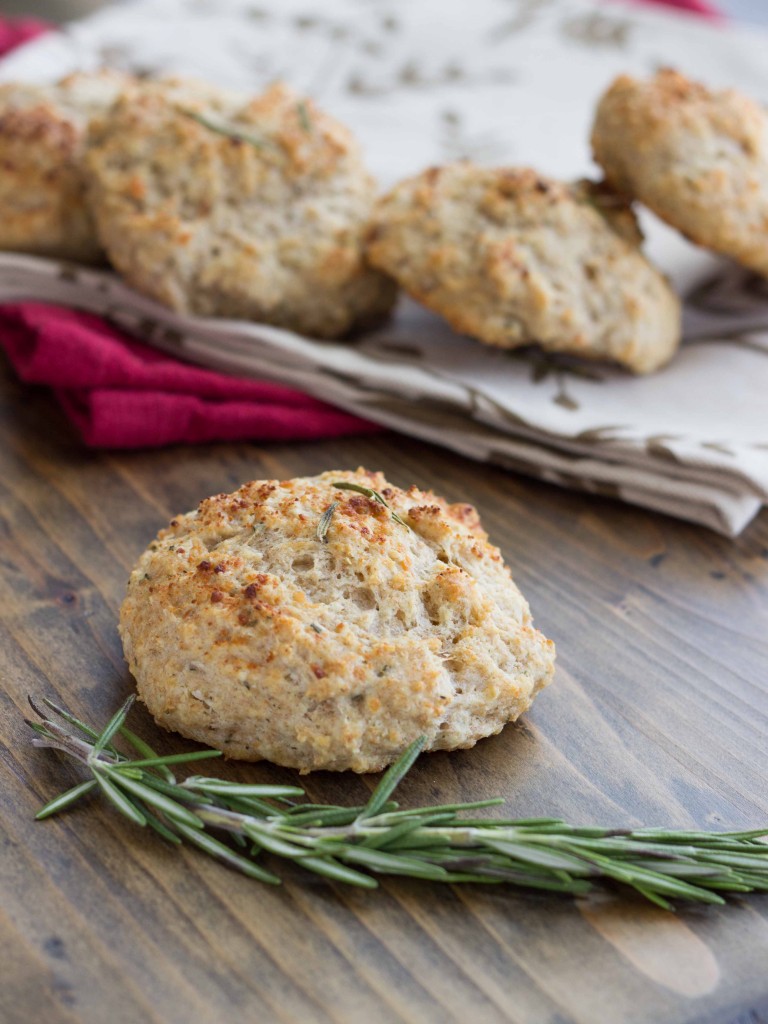 Happy OFFICIAL holiday season! If you've read any part of my blog, you probably already know that this is my favorite time of year. To kick off the season, I dressed Teia up festively the morning after Thanksgiving (okay, I also did it on Thanksgiving). She's pretty great at putting up with me. Poor cute little thing.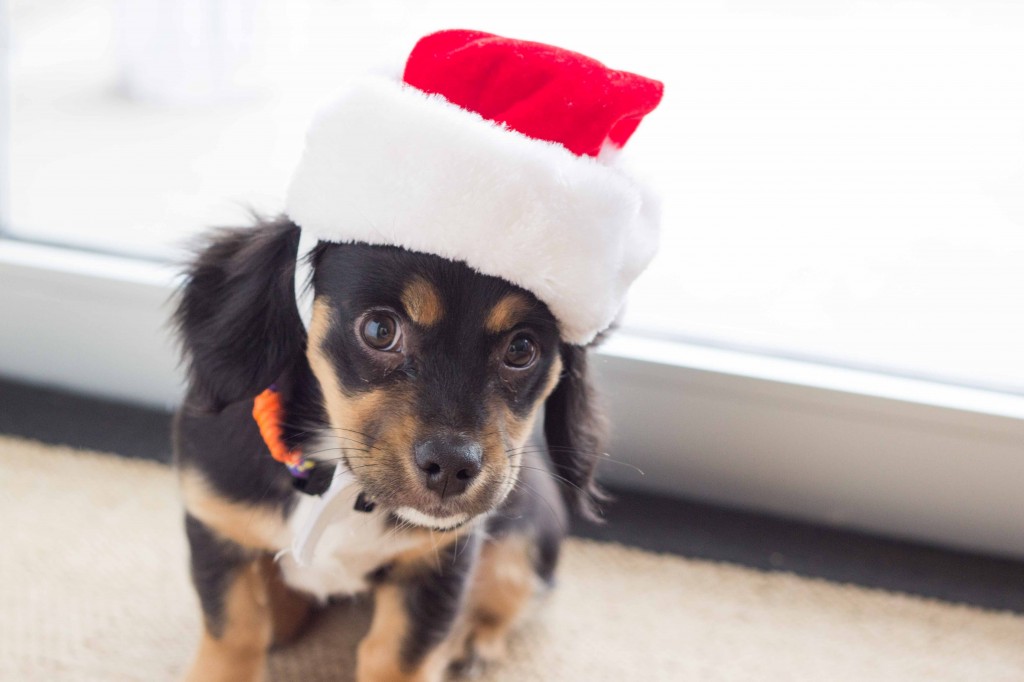 Ryan isn't a big Christmas person. He's also not a big "let's dress our dog up and take pictures" person. Like Teia, he's pretty great at putting up with me, albeit with a side of sarcasm, but I'll take it.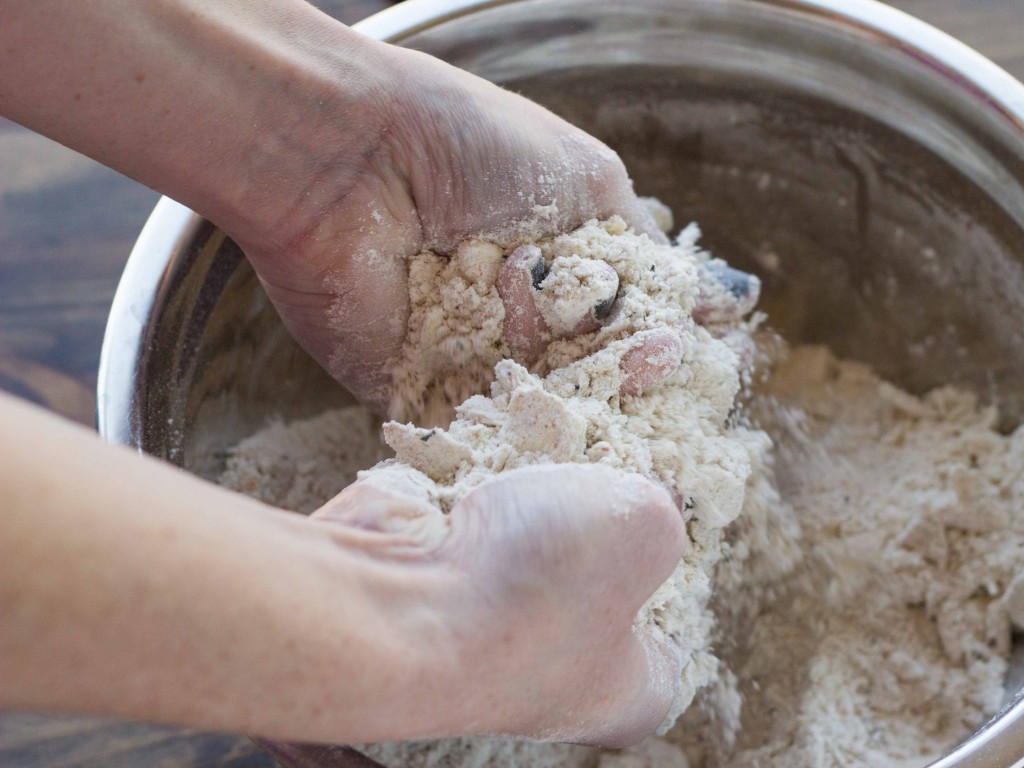 On Wednesday night, when I was elbow-deep in jalapeño cornbread recipe testing, my phone buzzed with a text from my friend Carrie. I grabbed it with my buttered and floured fingers and read, "DUDE! Just made the fatty fatty Christmas biscuits and they're amazing!" To clarify, what I deemed "Fatty Fatty Christmas Biscuits" are also known as the goat cheese and paprika drop biscuits that I posted last year. Carrie sent another text mentioning that she thought rosemary and parmesan would make a good biscuit duo……which got my wheels turning. I just happened to have fresh rosemary and grated parmesan in my fridge at that very moment, and the flavor combo sounded perfect for my family's Thanksgiving feast the following day. Sometimes the baking stars just align.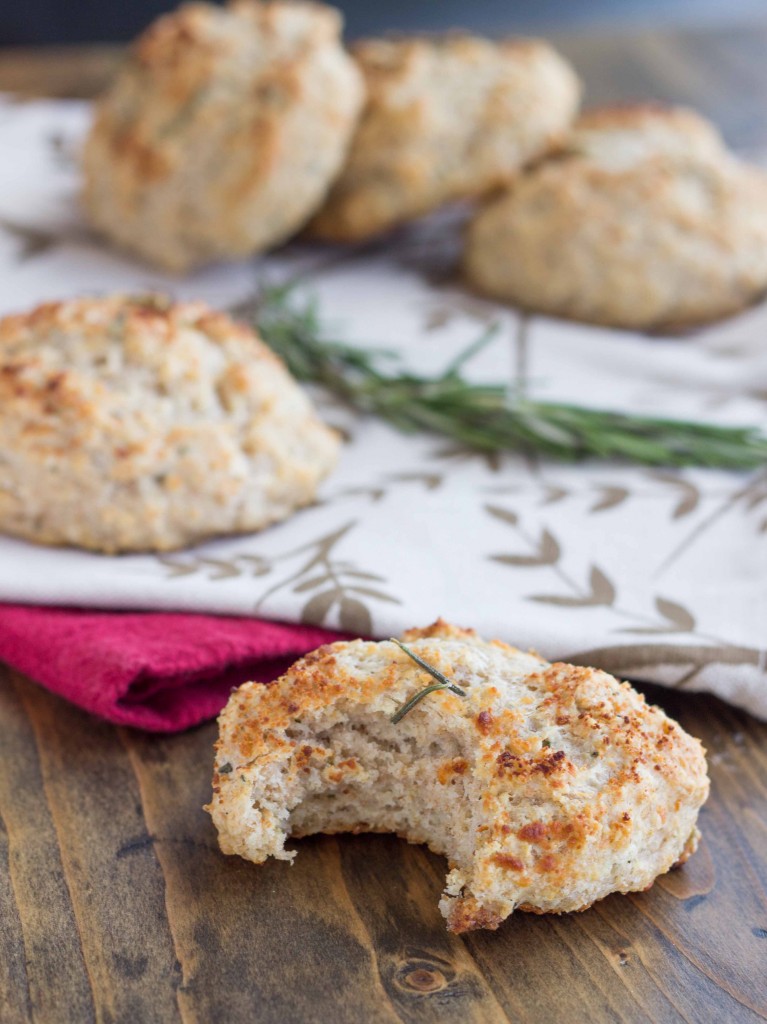 To lighten-up this year's version of "Fatty Fatty Christmas Biscuits," I swapped sour cream with thick and creamy Greek yogurt, and replaced part of the all-purpose flour with whole wheat. I wanted to incorporate some fiber-rich whole grains without disturbing the fluffy texture that makes biscuits so irresistible. I found that using 3/4 cup brought a nice nutty flavor, without weighing down the biscuits.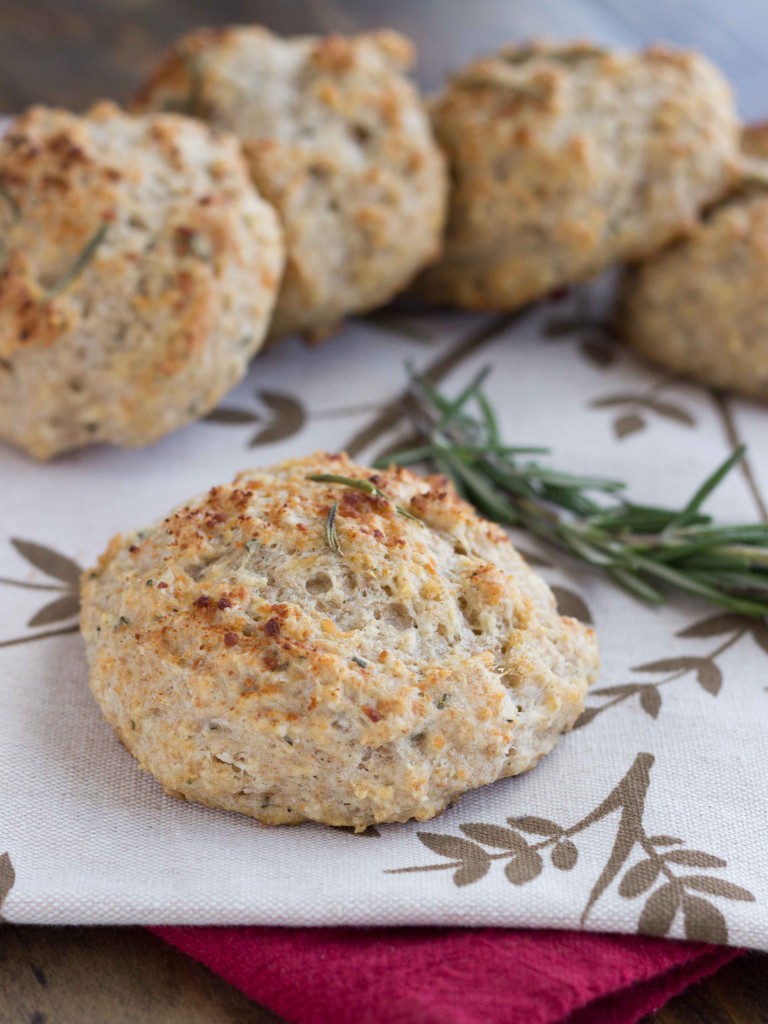 I love drop biscuits because they're ridiculously simple: mix your dry ingredients, mix your wet ingredients, add wet to dry, scoop, and bake. No rise time, no rolling, a short bake time, and plenty of carb-filled, buttery goodness. When you add fresh herbs and salty parmesan, they feel fancy and special, even if they only took a half hour to make.
Continue reading →