About
Hi hello! Thank you for visiting my very teeny tiny corner of the massive food blogosphere. I'm Katie, and Ryan is my Beast. I'm a veggie-loving vegetarian, and he's a carnivorous bow hunter. More on that below.
If you have an attention span like me and don't want to read the specifics, allow me to summarize: This is a vegetarian food blog. It's also a baking blog. It's also where I share other things every now and then. I started this blog in November 2011 as an outlet for my food obsession, ever-evolving love of food photography, and constant desire to be writing. The result has become more fun, challenging, and rewarding than I ever expected. When reading this blog, expect a good mix of hearty vegetarian meals that even skeptical carnivores (like the Beast) will love, plenty of vegan and gluten-free recipes, indulgent sweet treats, and a touch of randomness, because that's how I roll.
I have been a vegetarian since the age of three simply because it "grosses me out," and yes, that's about the same wording I've used for the twenty-some years since. I love to cook, I love to bake, and I love to drink wine while doing both of these things.
Other than cooking random things and bathing my hands in coconut oil and sugar, I like to take pictures, write, and go on long walks with our cute dachshund-mutt puppy Teia (Tay-uh).
Ryan ("The Beast") is my polar food-opposite. An avid hunter of deer, turkey, and the occasional squirrel that irritated the wrong guy, he has no food fears (except brussels sprouts). I'm lucky that he will at least TRY everything I make. He's not super picky, and throws around the word "phenomenal" loosely while eating, which just encourages me to make even more random stuff.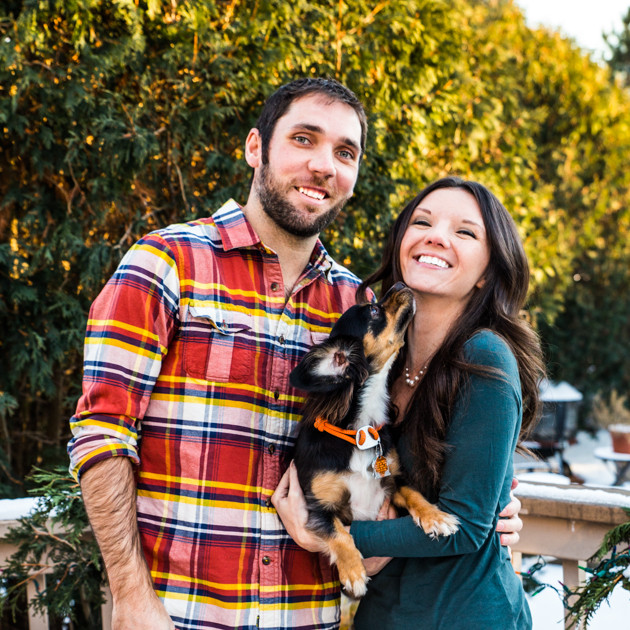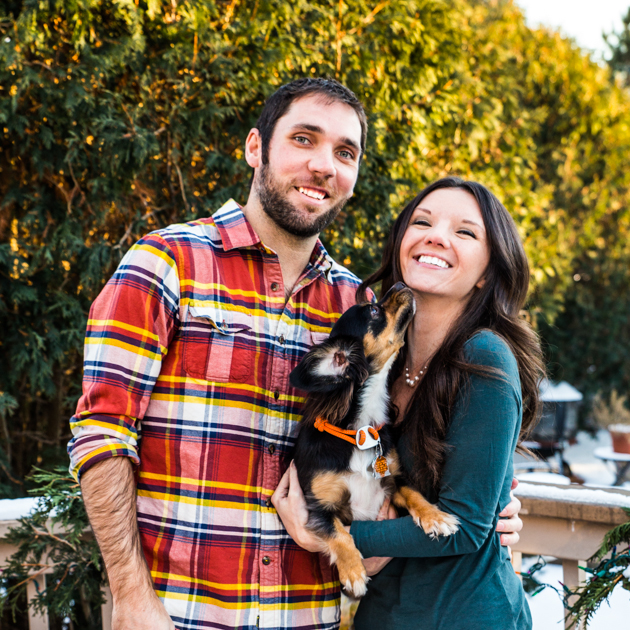 So there you go, that's the gist. Thank you for being here! I hope you stay around, and if you have any questions/comments let me know!