Wake Up! Peanut Butter Energy Bites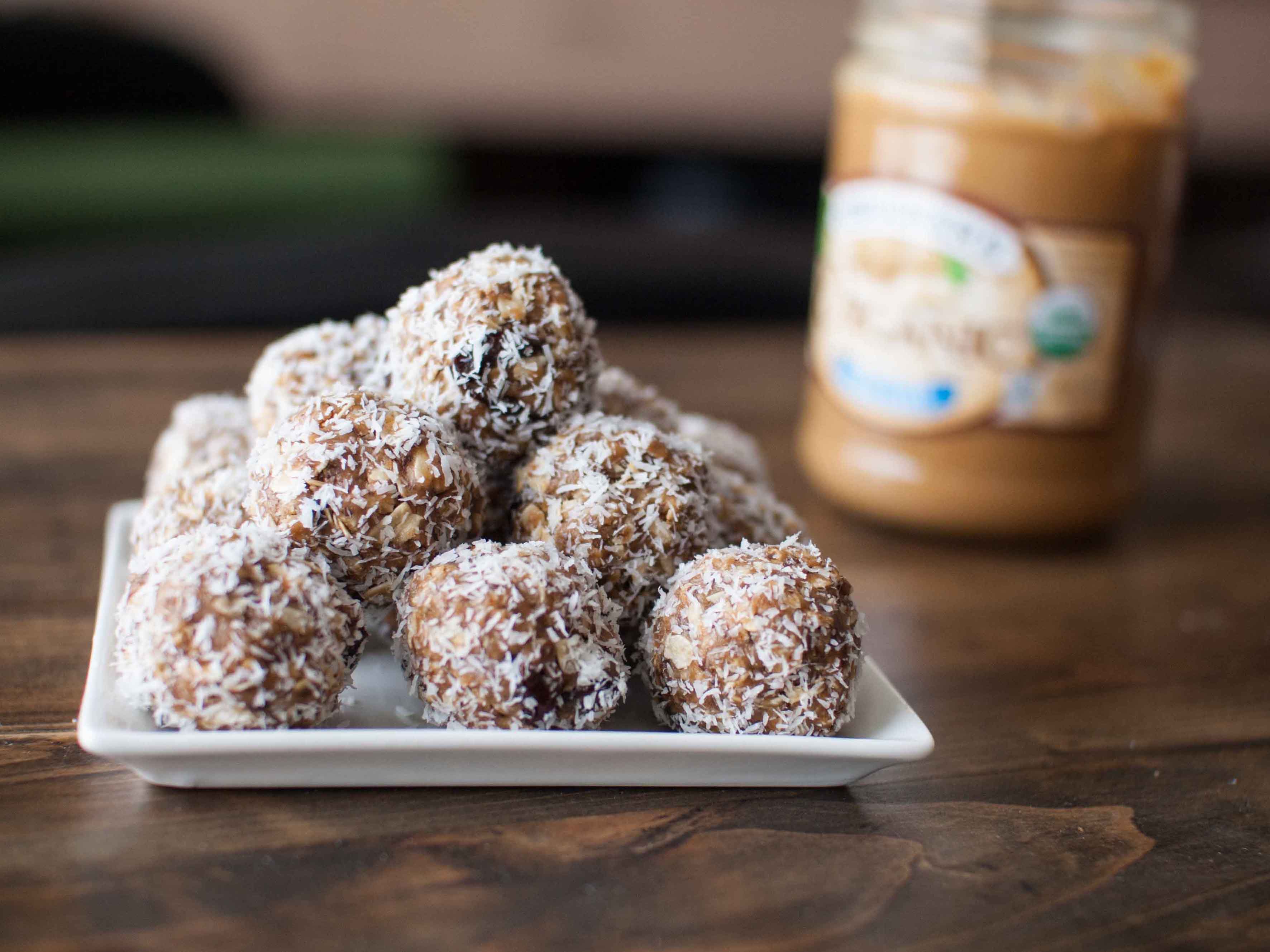 I used to say I was a morning person. When I graduated college I started getting up early to go to the gym before work, and waking up before 8 on the weekends just because I wanted to make the most of the day. I felt so grown up and productive.
Fast forward nearly 5 years, when I'm actually more of a "grown up" (I think? maybe?), and I can't bring myself to get out of bed before 10am on the weekends, and during the week I am my snooze button's best friend. I always set my alarm for 6:15, but rarely get up without 2 or 3 (or 7) rounds of the snooze button. I've tried the trick where you put the alarm across the room so you have to get out of bed to turn it off. Oh yes, I know it well. I also know, however, that the bedroom is so cold when I walk over to turn off the alarm, and my bed is only a few steps away and so enticingly warm…so why shouldn't I get back in for, you know, just a few minutes? It's a vicious, addicting cycle.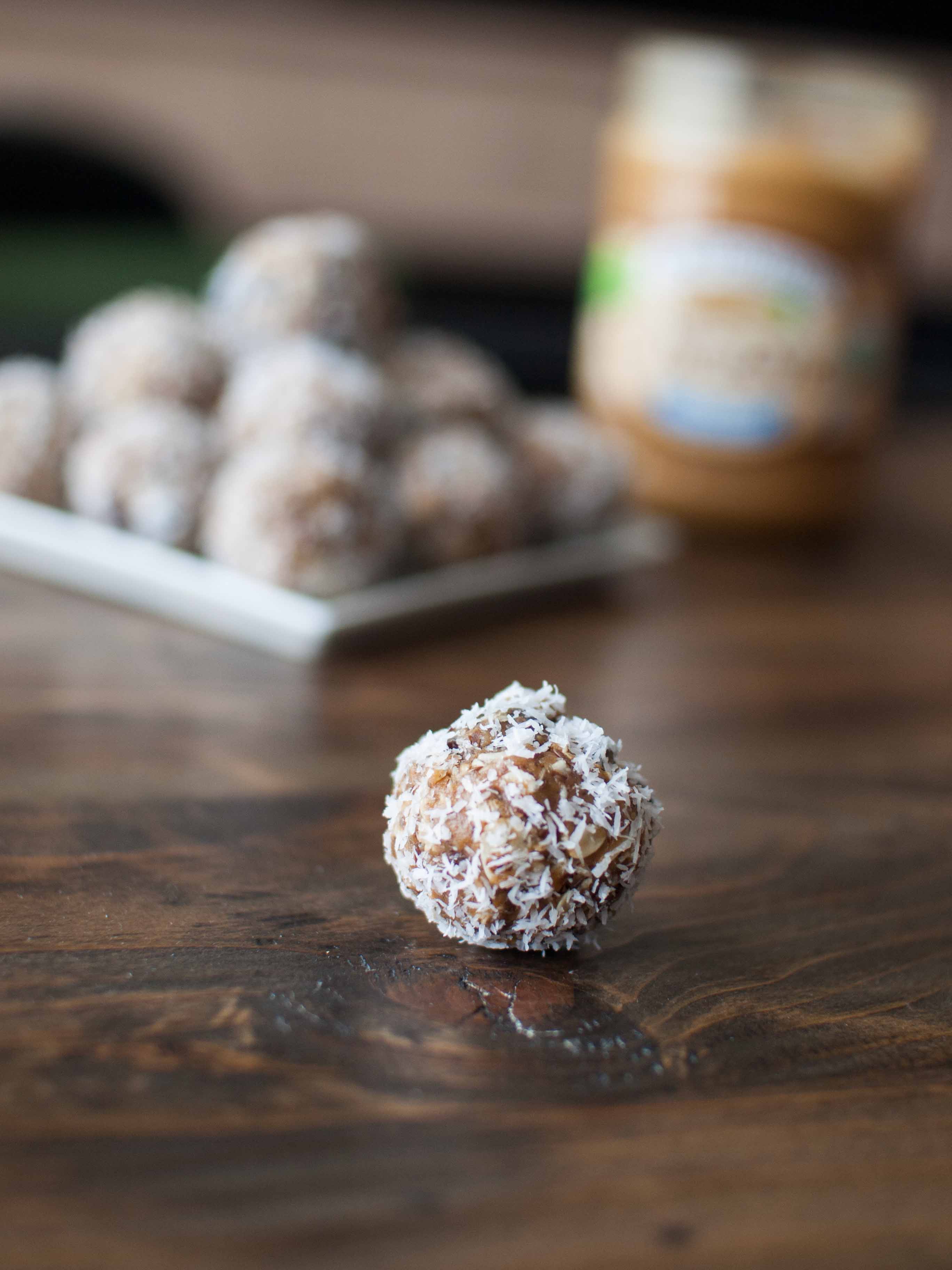 Despite my snoozefest ritual, I do usually go to the gym on weekday mornings, it's just very…abbreviated. Last week a wave of motivation hit me, and I decided to kick myself into gear. Step 1: Make some pre-gym snacks as a "WAKE-UP for heaven's sake!!!" incentive. Step 2 is yet to be determined. I'll keep you posted.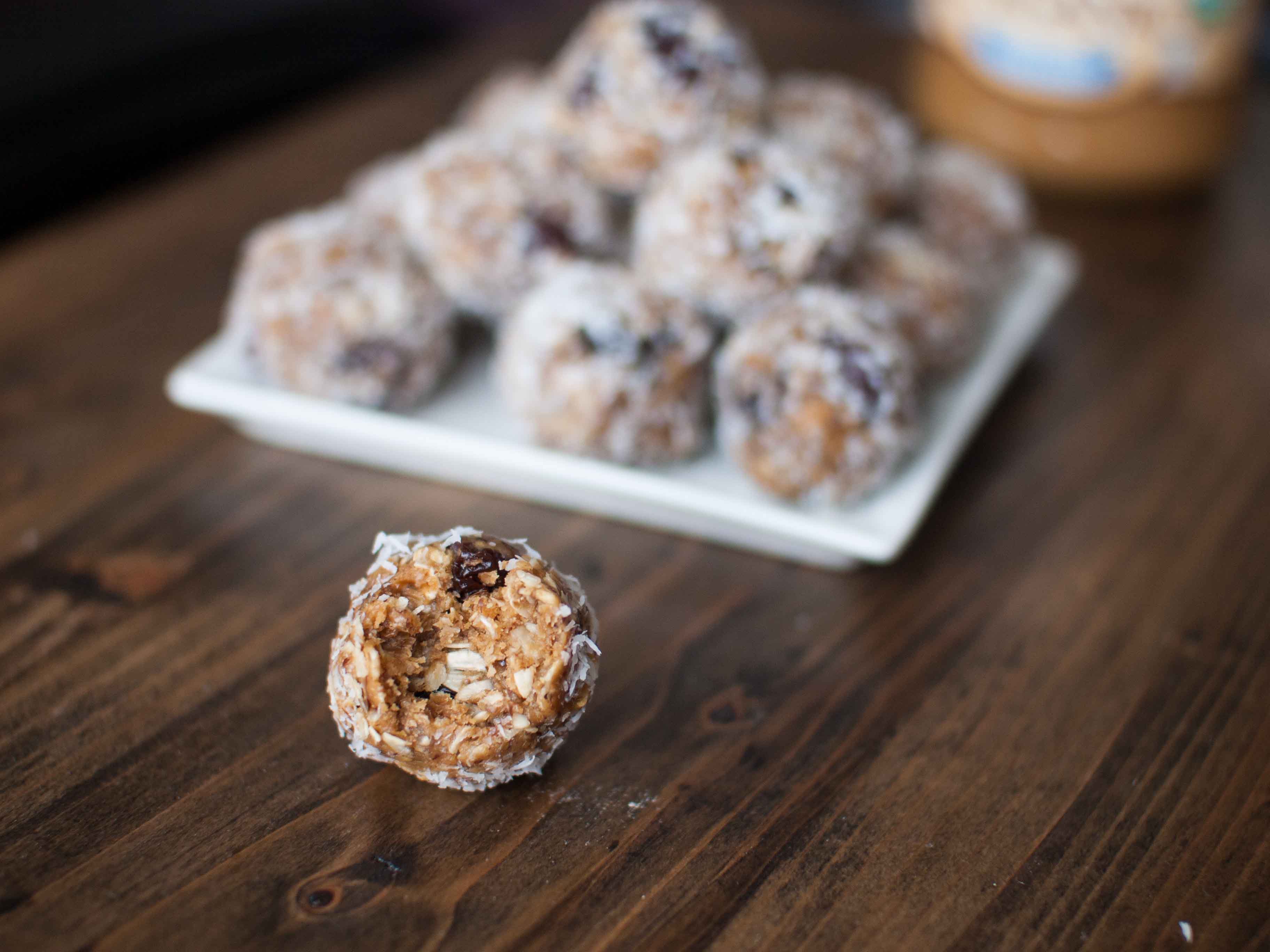 Since peanut butter holds the answer to most questions in life, I knew it needed to be part of this snack. I ended up with chewy, tart, wake-you-up bites that are simple enough to whip up even when you're short on time or sleep deprived.

No-Bake Energy Bites
Adapted from How Sweet It Is.
Makes 15 balls.
1 cup old-fashioned oats
1/4 cup ground flaxseed
2 tablespoons wheat germ
1/2 cup peanut butter
1/3 cup honey
1 teaspoon vanilla extract
1/2 cup dried cherries
1 cup unsweetened shredded coconut
Process
Combine the oats, flaxseed, wheat germ in a large bowl.
Melt the peanut butter, then add the honey and vanilla extract. Set aside and allow to cool slightly.
Scoop the peanut butter mixture into the oat mixture, combining with a wooden spoon and/or your hands. Fold in the dried cherries.
Form golf-ball sized balls with the mixture, and then roll in coconut.
Store in the refrigerator.
This week, I've given my alarm clock more love, and left the snooze button feeling a bit neglected. I think I'll start making these bites every week so that I have a little extra push to get my booty out of bed. Not only are they simple and quick, but the resulting reduction in tummy rumbling makes it much less awkward to workout next to my fellow "morning people." You're welcome, elliptical neighbor.
One Response to "Wake Up! Peanut Butter Energy Bites"