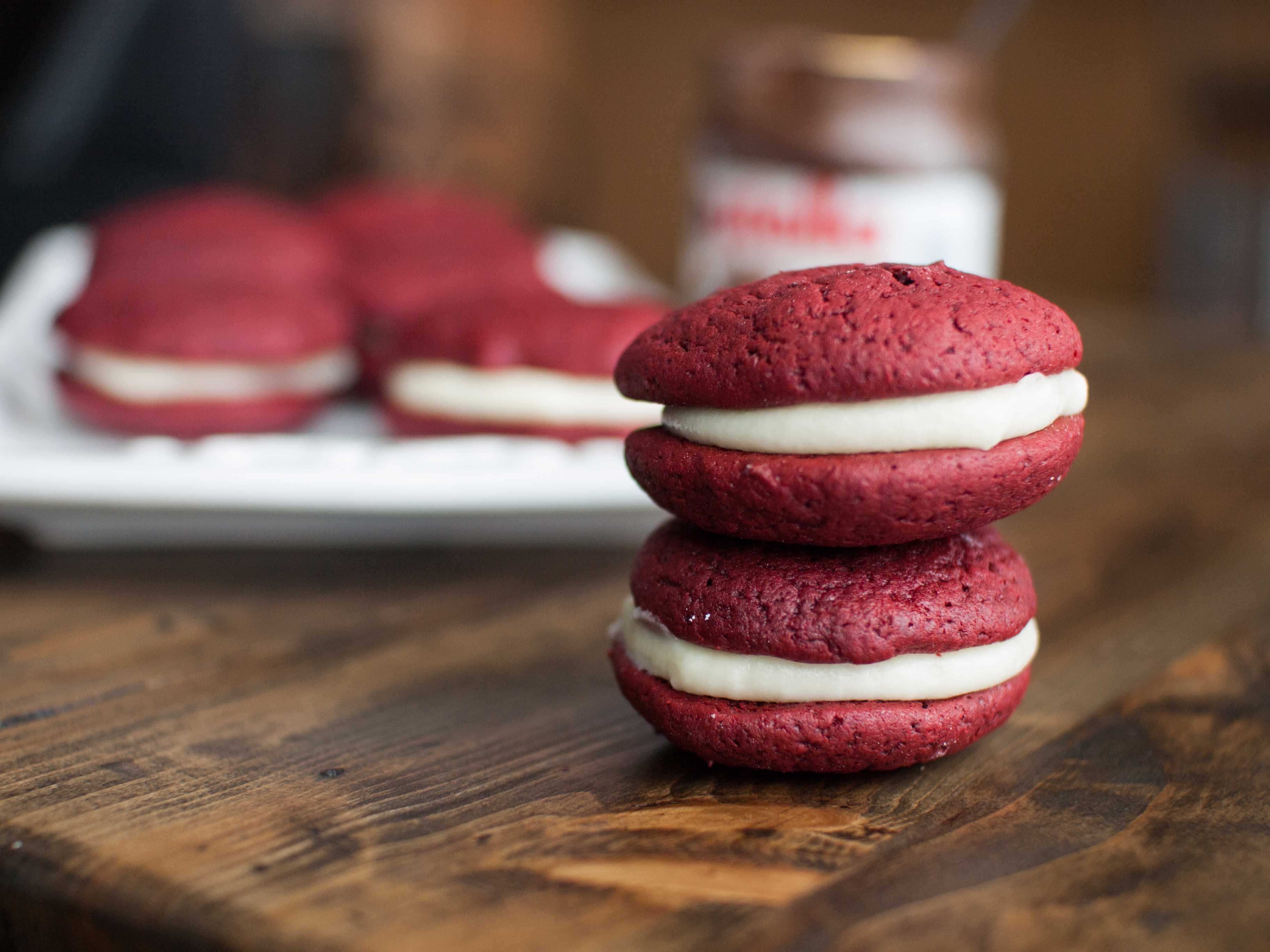 I know Valentine's Day is kind of lame. I understand that, yet I can't help but get a little giddy about the themed desserts. My Valentine's Days have always centered around dessert, and not really in a romantic, "Be my Valentine, Katie. Here's some chocolate" kind of way, but in the form of a heart-shaped box of Dove truffles from my parents.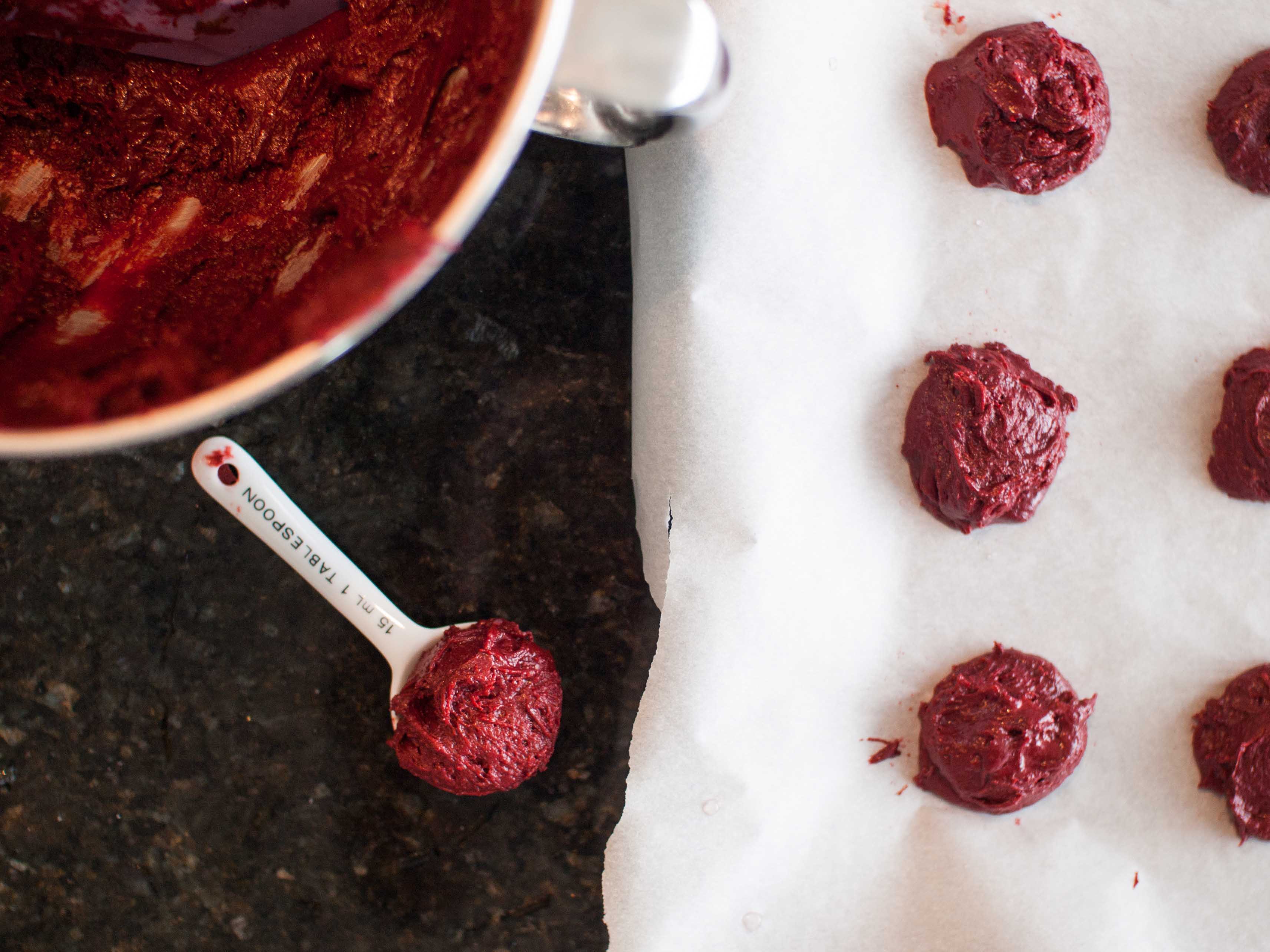 I look forward to that box of truffles all year; what could be better than delicious chocolate in a heart shape? Of course my love of Valentine cuteness doesn't stop with truffles. I can't get enough of pink and white sprinkles, heart-shaped sugar cookies with sky-high frosting, and of course all things red velvet.
Red Velvet is a bit of a mystery to me. I love it, don't get me wrong, but what makes it so good? It's a chocolate cake with red food coloring…that's literally it. Still, there's something incredible about it. It could be the color, the fluffy cake, the smooth cream cheese frosting, or all of the above.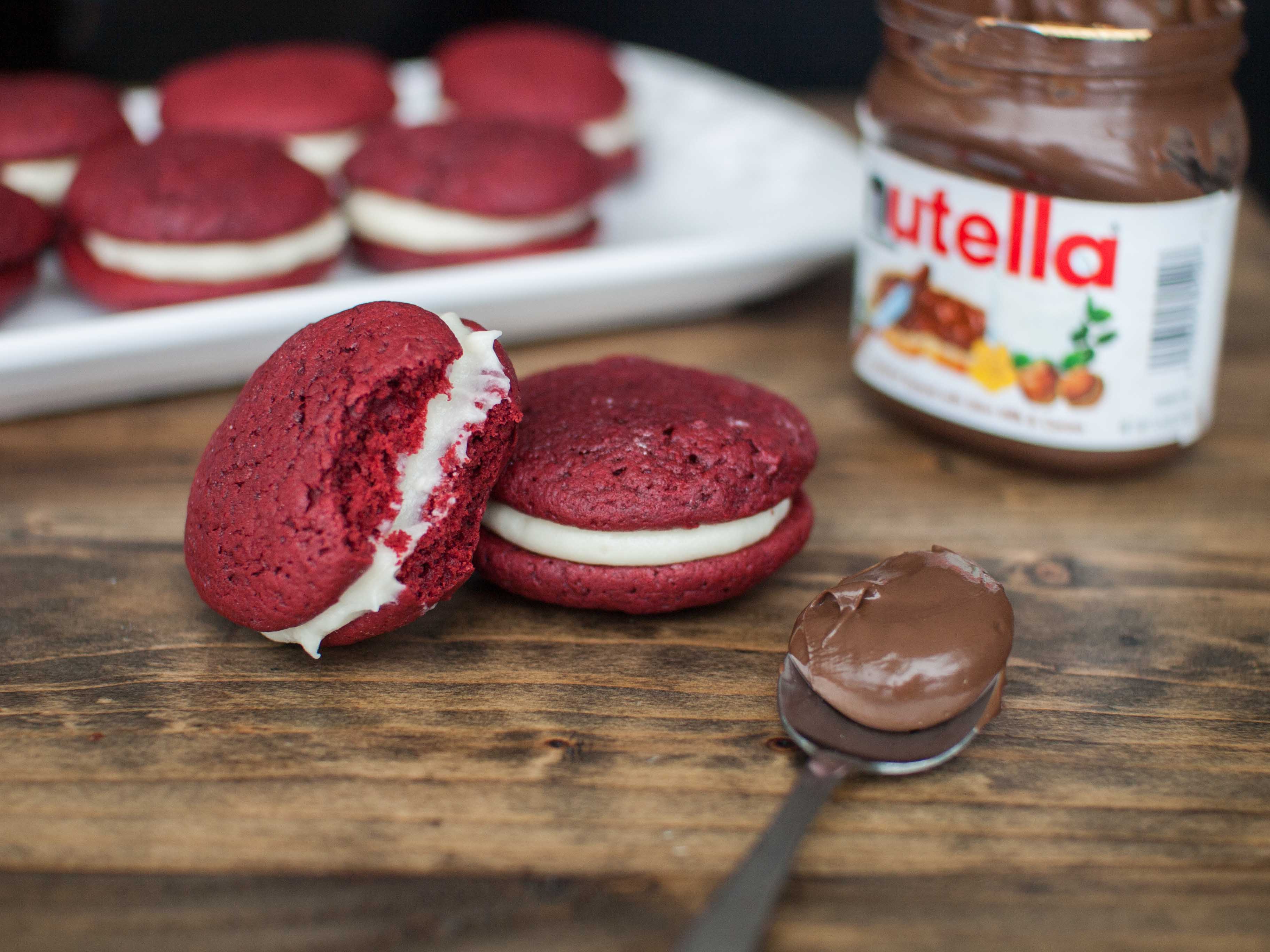 This year, I thought I'd elevate the cuteness by making red velvet into whoopie pies. To bring the deliciousness to a whole new level, I swirled some melted Nutella into the cookie batter. The resulting Valentine's dessert is the perfect combination of fluffy, soft cookies, creamy tangy frosting, and just the slightest hint of Nutella.

Red Velvet Whoopie Pies
Makes 18 whoopie pies.
Ingredients
For the cookies:
Adapted from Food Network.
3/4 cup (1.5 sticks) unsalted butter, melted
1/2 cup greek yogurt
2 large eggs
1 1/2 teaspoons apple cider vinegar
1 teaspoon vanilla extract
2 tablespoons red food coloring
2 1/4 cups all-purpose flour
1 cup sugar
1/4 cup plus 2 tablespoons unsweetened cocoa powder
1/4 teaspoon baking soda
2 teaspoons baking powder
1/8 teaspoon kosher salt
1/4 cup Nutella, slightly melted
For the cream cheese frosting:
1 stick butter, softened
8-ounces cream cheese, at room temperature
2 teaspoons vanilla
16-ounces powdered sugar
Process
Preheat the oven to 375.
Sift together the flour, sugar, cocoa powder, baking soda, baking powder, and salt in a bowl.
In another bowl, mix together all the wet ingredients: melted butter, Greek yogurt, eggs, apple cider vinegar, and vanilla.
Gradually add the dry ingredients into the wet ingredients, mixing fully after each addition.
Add the melted chocolate to the batter.
Line a cookie sheet with parchment paper, and scoop on large tablespoons of batter. Spray the back of a spoon with cooking spray and smooth out the top of each mound of batter.
Bake for 8-10 minutes. Allow to cool completely.
While the cookies are cooling, make the frosting filling. Mix together the room-temperature cream cheese and the butter (also softened), then add the vanilla. Gradually add the powdered sugar.
Spoon a heaping tablespoon of frosting on the bottom (flattest) side of one cookie, and sandwich the frosting with another cookie on top (again, flattest side touches the frosting). Store in an air-tight tupperware in the fridge.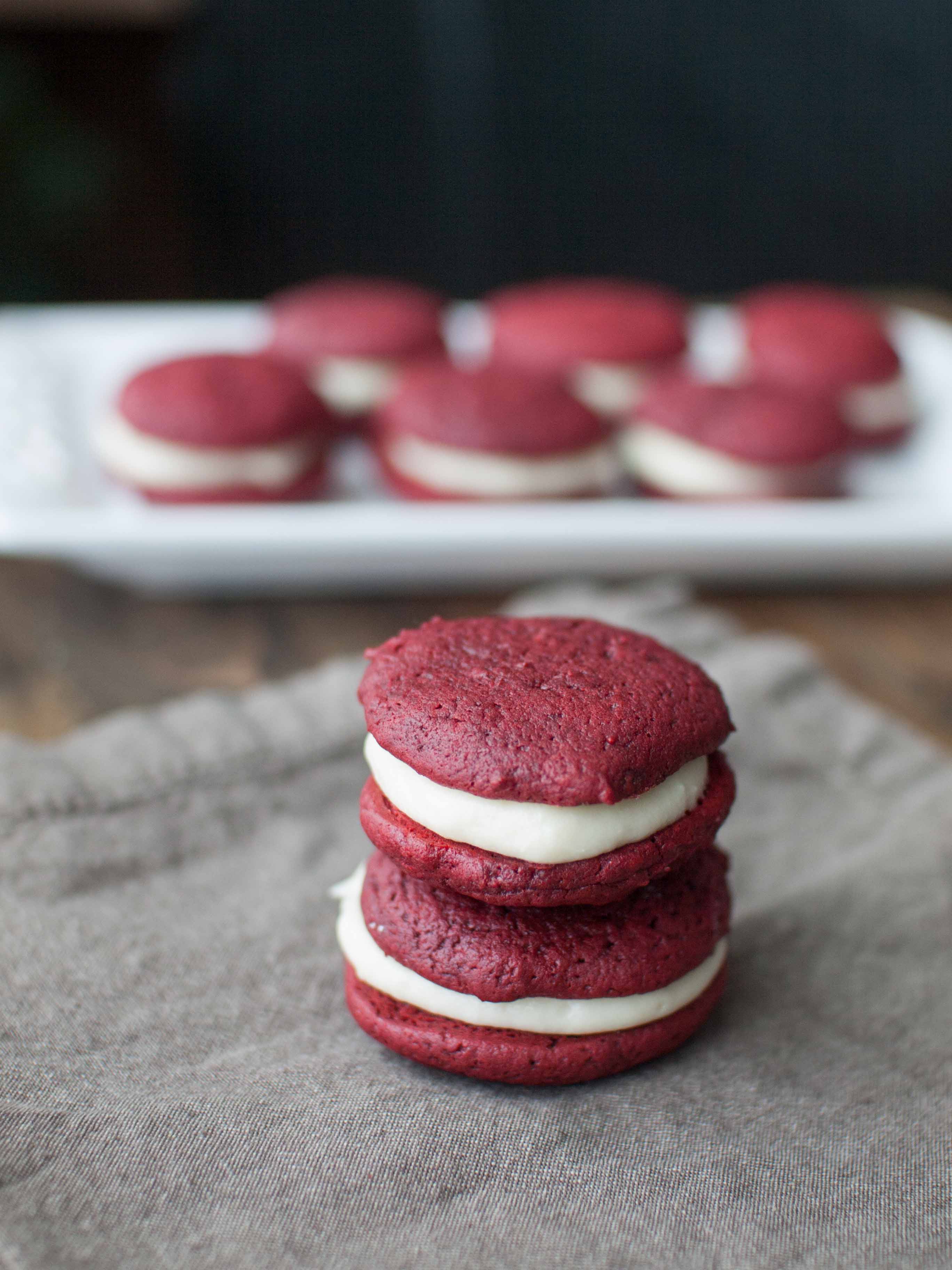 When I went to Target to look for additional Valentine's trinkets, my heart broke a bit when I saw an absence of heart-shaped cookie cutters. How cute would these whoopie pies be in heart shape?! So cute, yet so lame at the same time. Perfect for this holiday.
You Might Also Like...