German Chocolate Cake Muffins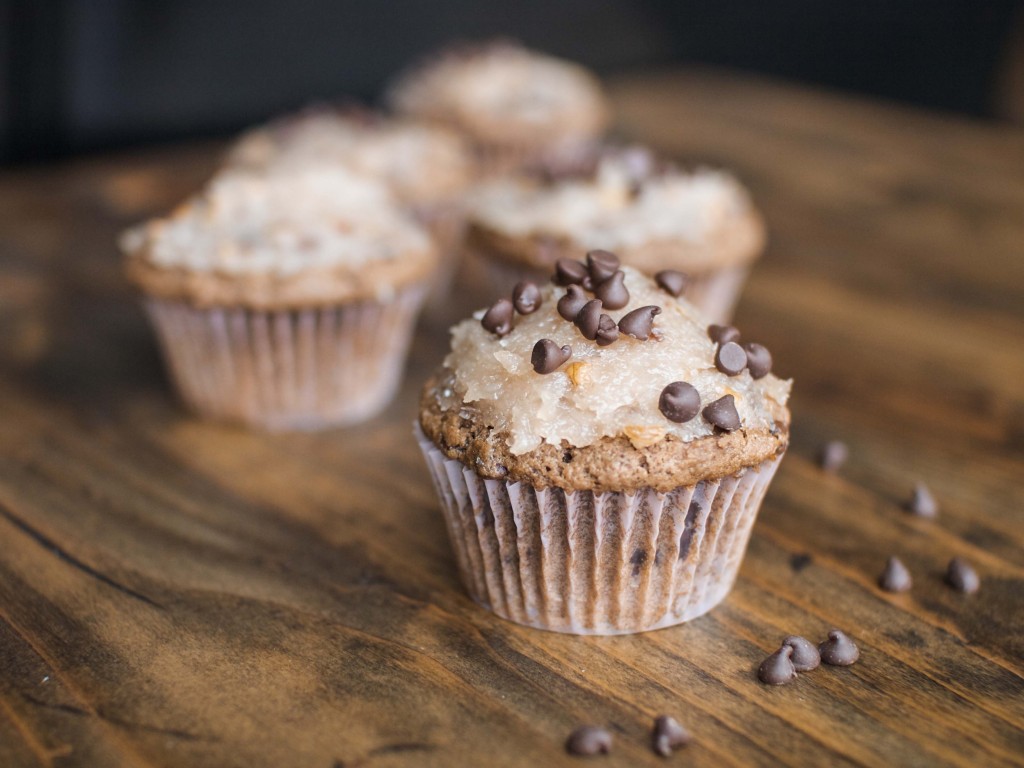 German chocolate cake brings up weird memories for me. When I was a kid, my sister had a friend over who brought with her a German chocolate cake. Being the little sister, I followed them around the whole time, and observed that a fit of giggles ensued when they began talking about the cake.
"What? Guys, what's going on? Tell me! What's wrong with the cake?" I demanded to be informed. If the cake maker put something weird in the cake, I needed to know before I dove in. Even as a kid I knew I couldn't trust everyone where food was concerned.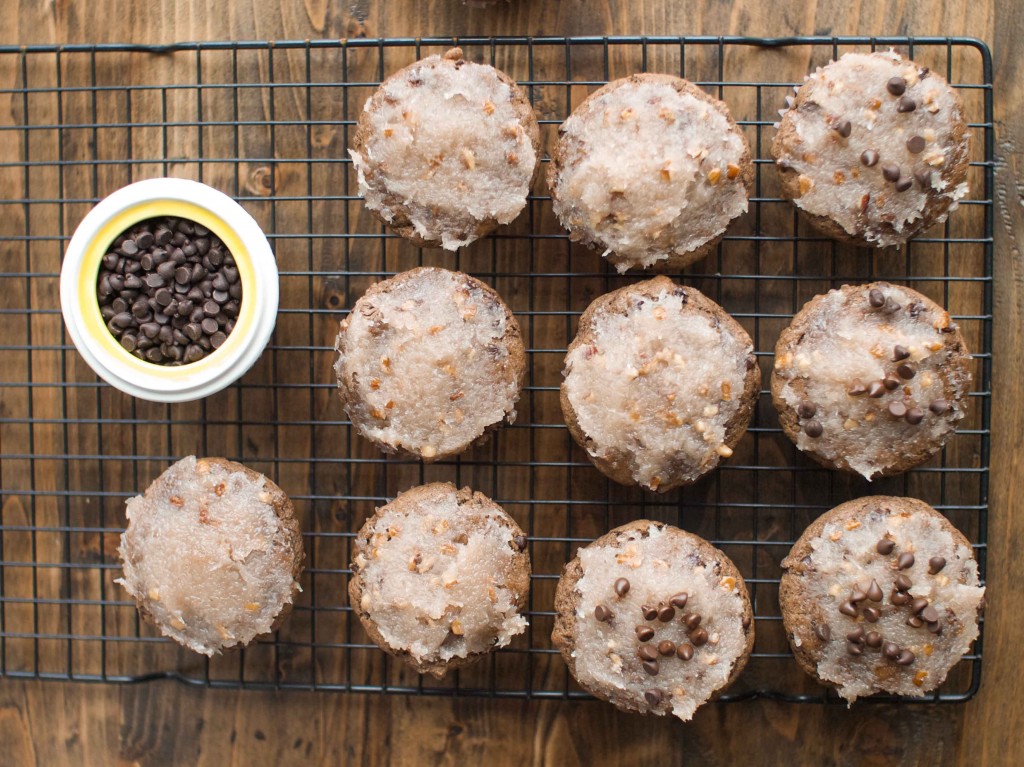 My sister gave me a sly, knowing look and said, "Well Katie, it's not really called 'German Chocolate Cake.' It's called something else." It took a good deal of back-and-forth and nagging before my sister finally caved. "People call it 'Better Than Sex' cake," she said, and I'm sure an eye-roll came directly after this statement.
From there on out I thought of German Chocolate Cake as naughty, and giggled whenever someone said they liked it. This especially happened when my mom deemed it her favorite cake. I figured she must not know the "real" name*.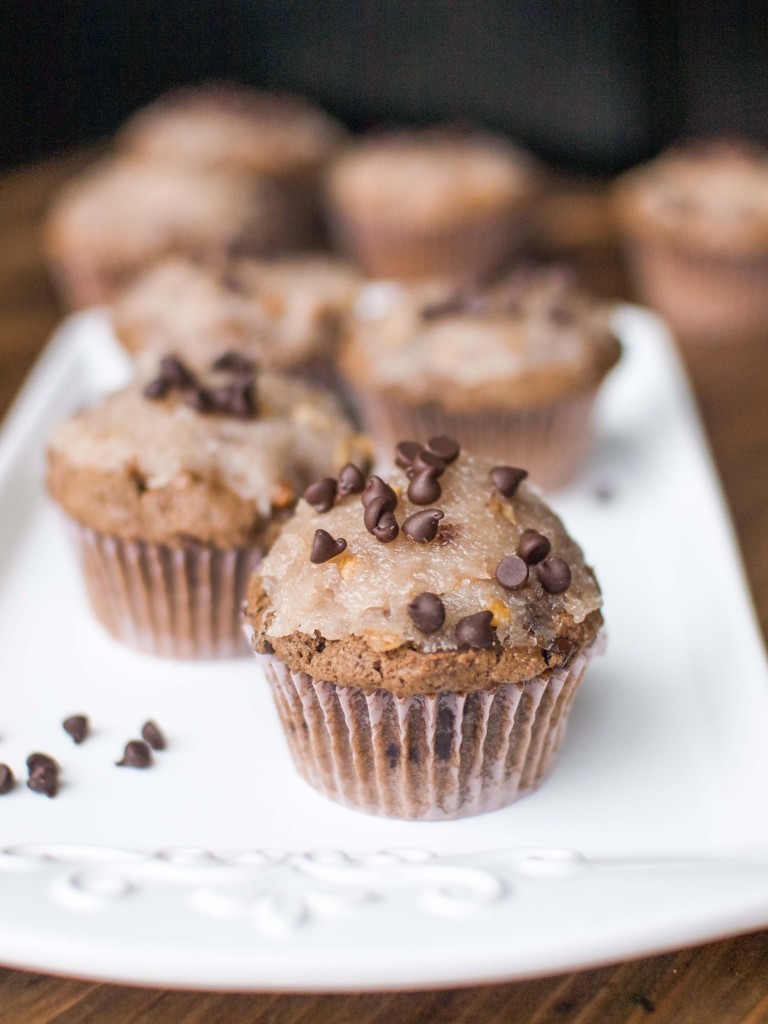 Of course, once I realized I loved coconut and started warming up to this "Better Than Sex" cake, I had to kind of get over my childish aversion. Really though, how can you not like a rich chocolate cake smothered in a gooey coconut frosting? I think it's impossible to dislike this cake, unless you're a coconut hater, in which case I don't even know where to start with you.
Actually I DO know where to start; you should just make these muffins without the glaze, because my sister, the ultimate coconut hater, loved them when they were glaze free. The cake is fluffy and chocolatey, and the adorable mini chocolate chips make it so you have rich chocolate bits in every bite. If you're a fan of "Better Than Sex" cake, you must spread the glaze on top. It's quick, simple, and absolutely divine for us coconut lovers.
German Chocolate Cake Muffins
Fluffy chocolate muffins studded with chocolate chips and topped with a simple-yet-divine coconut glaze.
Author: Katie of Veggie and the Beast
Recipe type: Dessert, Breakfast, Muffins
Serves: 12
Ingredients
Chocolate Chip Muffins
½ cup coconut oil, measured solid
¾ cup sugar
1 cup buttermilk
1 egg
1½ teaspoons vanilla extract
1 cup whole wheat pastry flour
¾ cup all-purpose flour
3 tablespoons high-quality cocoa
1½ teaspoons baking powder
½ teaspoon baking soda
¼ teaspoon salt
1 cup mini semisweet chocolate chips, plus more for topping
3 tablespoons hot coffee
German Chocolate Glaze
1 cup light coconut milk
1 teaspoon vanilla
½ cup powdered sugar
2 tablespoons chopped pecans
¾ cup unsweetened shredded coconut
Instructions
Preheat oven to 350 degrees
In a large bowl, whisk together the flours, cocoa, baking powder, baking soda, salt, and chocolate chips.
In another bowl, mix together the melted coconut oil, buttermilk, egg, vanilla, and sugar.
Gradually add the wet ingredients to the dry ingredients, being careful not to overmix.
Add the hot coffee and mix until just incorporated.
Divide the batter among 12 lined and greased muffin tins. Bake for 15-18 minutes.
For the glaze, pour the coconut milk into a small saucepan over medium heat. Bring to a light boil, and then whisk constantly for 5 minutes. Pour in the vanilla and powdered sugar, bring to a boil again, and whisk for 3 minutes. Remove from heat and stir in the pecans and coconut.
Spread the German Chocolate Glaze on top of the cooled muffins, then top with more mini chocolate chips (if desired).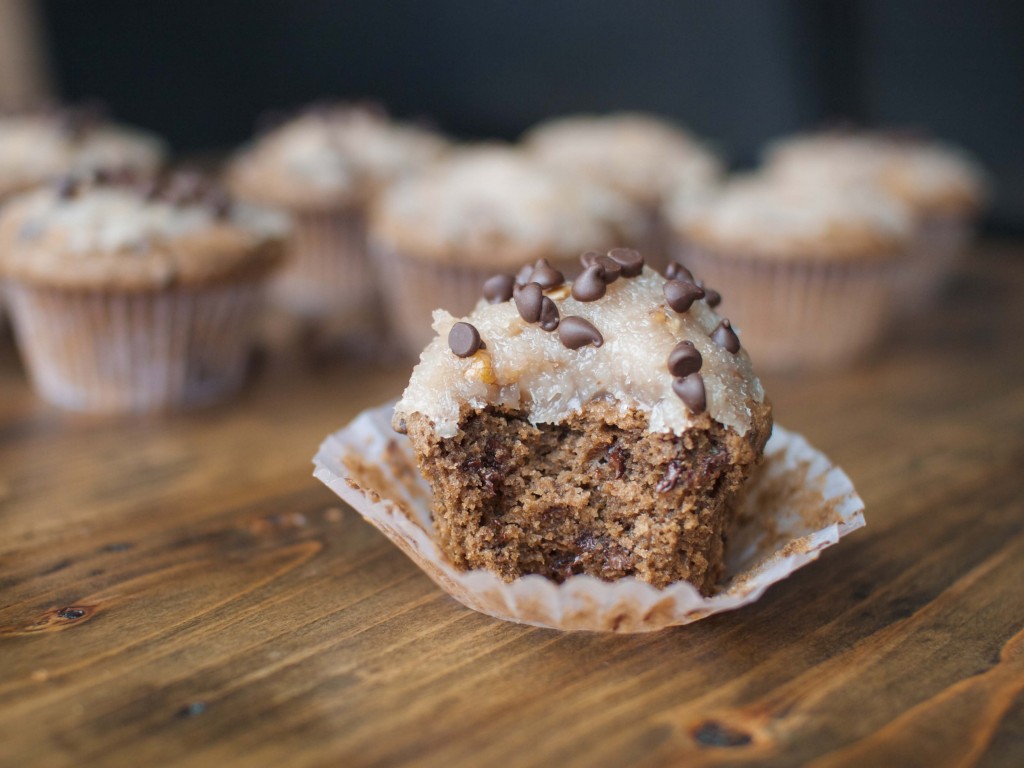 To recap, these are muffins and they're made with mostly whole wheat flour, so these could totally pass for breakfast. Recipes that I tag as both "Breakfast" and "Dessert" are my favorite recipes. Truth.
*Update: Well, this is embarrassing. After publishing this post I had a terrible feeling that I was perhaps wrong about the cake's "real" name, and I feared that "Better Than Sex" cake and German chocolate weren't actually one in the same. After some Google searching, I found out that many recipes for "Better Than Sex" cake use German Chocolate Cake mix, but the two cakes are not identical. My very vivid [yet apparently flawed] childhood memory strongly connects a chocolate cake and layers of gooey coconut frosting with my sister's "Better Than Sex" giggles, and I have believed in that memory for nearly 20 years. The child in me is very confused, lost, and embarrassed right now, but at least she has muffins to dull the pain.
9 Responses to "German Chocolate Cake Muffins"
Pingback: German Chocolate Recipes