Whole Wheat Coconut Oil Cutout Cookies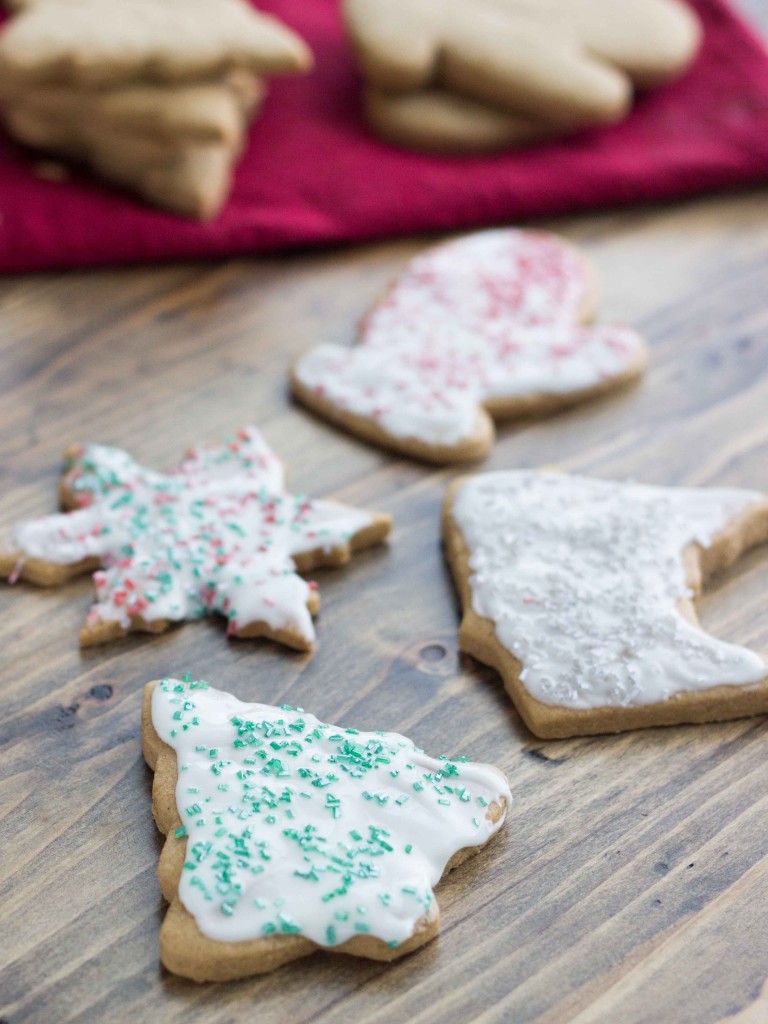 I really didn't set out to post 3 cookie recipes in a row. I wish I could say this was all part of my well-organized December Christmas blog plan, but the truth is that I just really really really like cookies, and my blog plan is determined by my tummy.
I've mentioned before that my family's Christmas diet is about 90% cookies, and the other 10% is filled with various types of white bread. I guess the meat eaters also have some sort of poultry or pig, but really it's all about the sugar and white carbs.
…so obviously I had to kind of screw that up.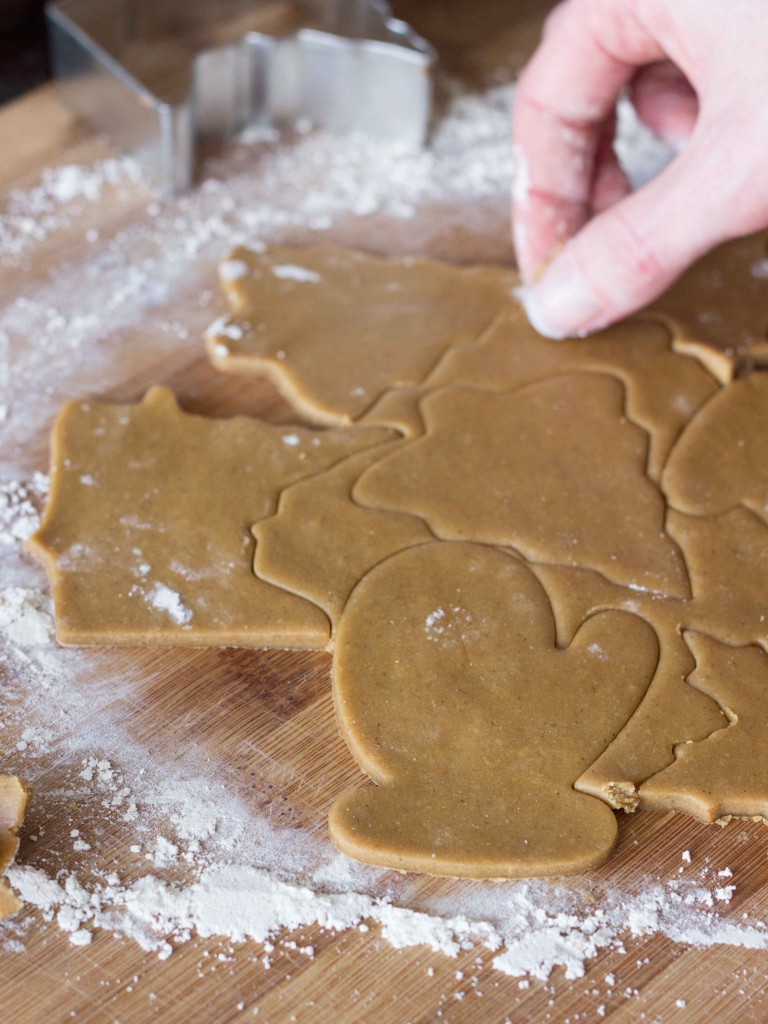 Although our cookie spread will include the usual white-sugar, white flour, and butter-laden treats, some of our sugar cookie cutouts will be hiding healthy secrets. These guys are made with 100% whole wheat flour, no butter, and no refined sugars, yet are still soft, sweet, and cute as can be.
Especially if you use a Minnesota-shaped cookie cutter. Obviously.
The folks at Ziggy Marley Organics were nice enough to gift me with a lovely array of products to play with, so I replaced the butter in these cookies with coconut oil. The resulting cookies don't taste like coconut (my crazy coconut-hating sister didn't even notice the coconut flavor), but the smooth and rich texture of the coconut oil results in a cookie that's light in texture, yet full of moisture and healthy fats.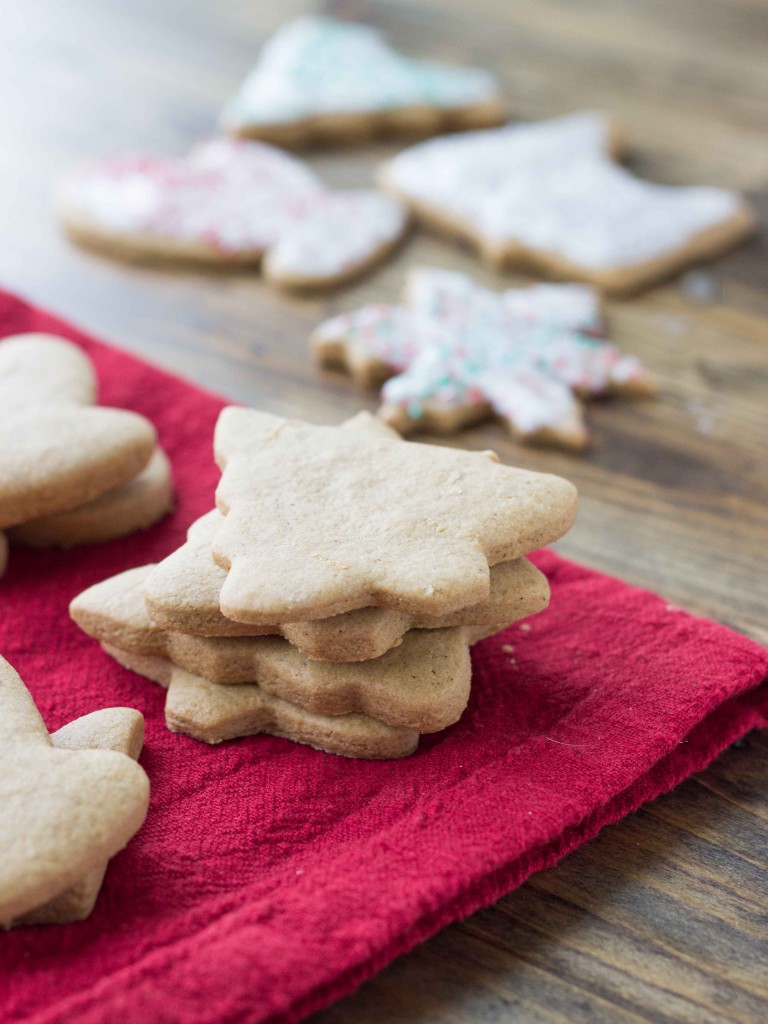 Whole wheat pastry flour lends a nutty flavor, which I highlighted with a little cinnamon. Sucanat's flavor is similar to brown sugar, but I find it's a little sweeter, so I balanced it with a bit more salt than I'd usually use in a cookie recipe.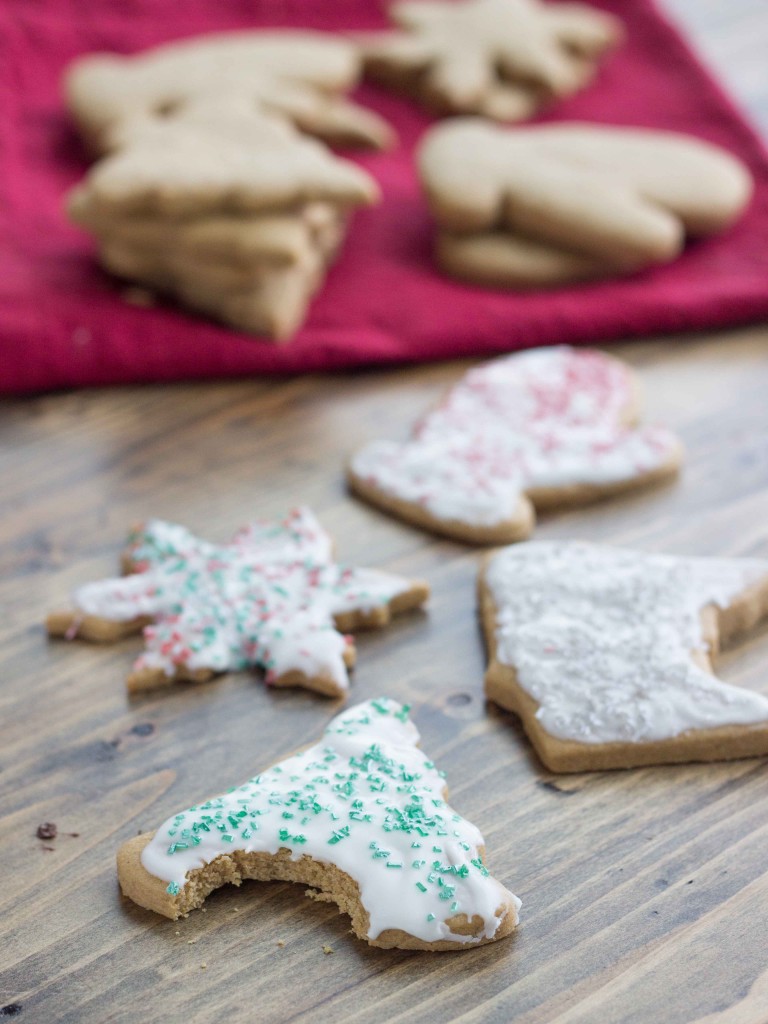 I actually baked these earlier today, so this marks the FASTEST I've ever put up a blog post. My mom, sister, and sister-in-law came over to throw around flour, butter, and powdered sugar this afternoon. Our annual Christmas baking day is one of my favorite days of the year, because it's just the start of the family time (and cookie time) that the holidays bring. I won't be posting again this week, so here's wishing you and yours a wonderful and delicious holiday!


Whole Wheat Coconut Oil Cutout Cookies
Soft, light cutout cookies made with coconut oil, whole wheat flour, and no refined sugars.
Yield: Many
Prep Time: 10 minutes
Cook Time: 10 minutes
Total Time: 20 minutes
Ingredients:
1/2 cup coconut oil, measured solid and then melted
3/4 cup Sucanat (See Note)
2 large eggs
1 tablespoon vanilla extract
2 1/4 cups whole wheat pastry flour
1/2 teaspoon cinnamon
3/4 teaspoon fine sea salt
1/2 teaspoon baking powder
Directions:
Beat together the coconut oil and Sucanat. Mix in the eggs and vanilla.
In a separate bowl, combine the flour, cinnamon, salt, and baking powder.
Gradually add the dry ingredients to the wet ingredients. Refrigerate for 30 minutes. You don't want to refrigerate it for too long, because the dough will get hard.
Preheat oven to 350 degrees.
On a floured surface, roll the dough out to 1/8-inch thickness, and then cut with cookie cutters.
Place the cookies on a parchment/silpat-lined baking sheet. Bake for 8-9 minutes.
Allow to cool completely, and then top with your favorite glaze. I used a variety of melted white chocolate, whipped cream, and sprinkles. Lots of sprinkles.
Sucanat is natural sugar cane. It has a flavor similar to brown sugar, but it's not refined. You can find it in the baking aisle of natural grocery stores.
22 Responses to "Whole Wheat Coconut Oil Cutout Cookies"