Chili-Spiced Sweet Potato Hash Browns with Roasted Veggies
When I go out to brunch, it's kind of a carb fest. It's not unusual that I'll order pancakes or a waffle with a side of hash browns and then nibble on the toast that Ryan never eats. Carbs beside carbs beside buttery carbs. It's how I roll.
I often look to Ryan's plate with a bit of jealousy. Those cheesy eggs just LOOK so good. I want to order them, I do I do, but I just can't.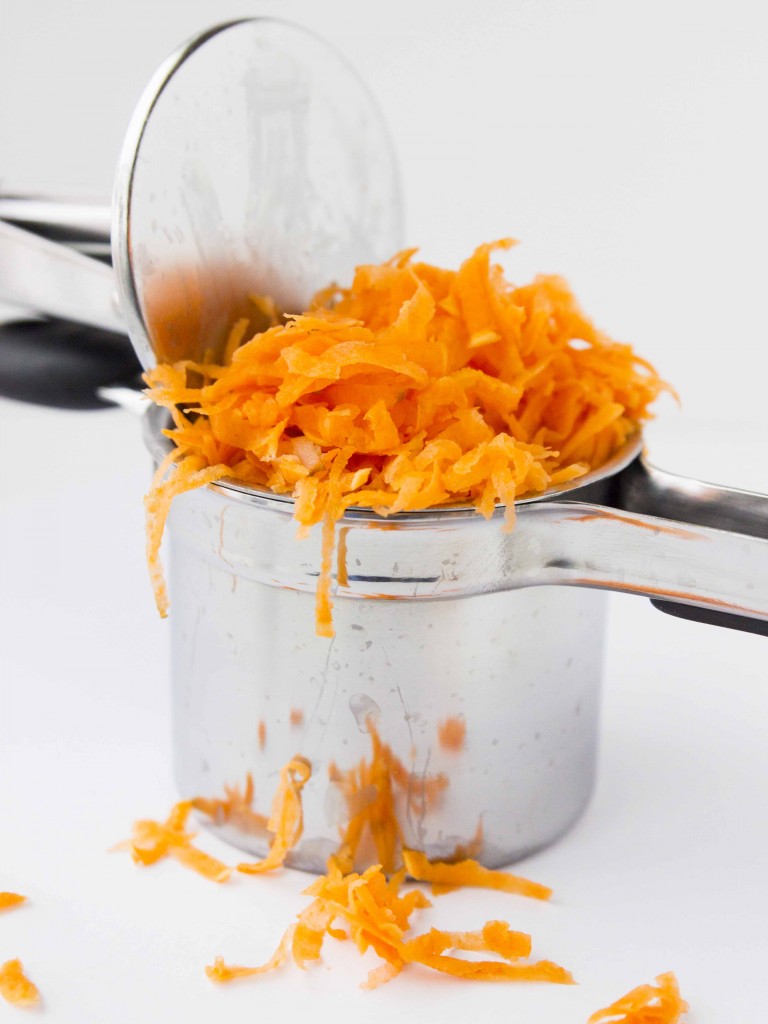 Every so often, sometimes after a night of a few too many drinks (which is hardly ever…hi, mom!), I'll try to eat eggs. I'll order that omelet with brie, or that veggie-filled frittata. I'll end up eating maybe half of it, and then I will feel nauseous for the remainder of the day. If you're thinking "sure, Katie, that's what a hangover IS," I assure you that this has happened many times when I haven't had a drop to drink the night before. My body just rejects eggs. It's a sad truth.
Eggs are also kind of "in" right now as far as food blogs go. I see those cute pictures of fried eggs, with their bright, golden, runny yolks, and I wish I could partake in that trend, but….no.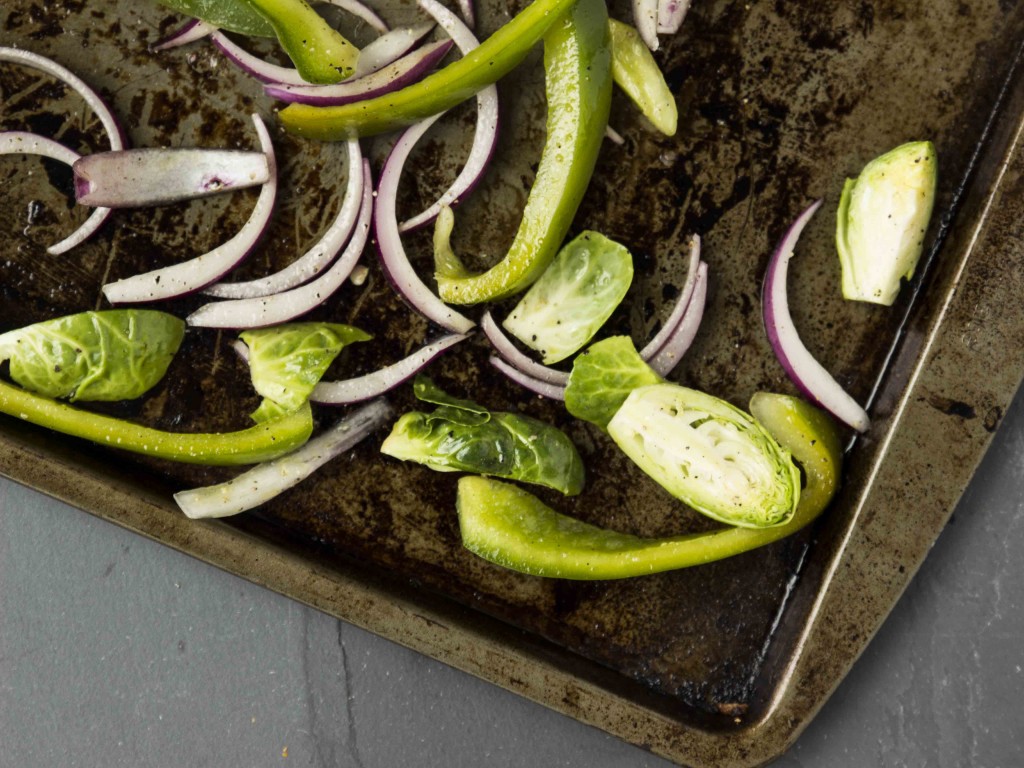 When eggs are hidden in baked goods I'm fine (obviously). I'm sure this whole deal is partially mental, because honestly the idea of eggs kind of grosses me out, but it is what it is, and I need to just accept it. Onward, breakfast lovers!
Today I'm bringing you a different kind of savory breakfast, because as much as I love pancakes and waffles, sometimes I want that salt and spice in the morning. This post is inspired by a breakfast I ordered when Ryan and I ate at a diner in his college town a couple summers ago. They actually had a menu item that was just hash browns, veggies, and cheese. YES. Done deal.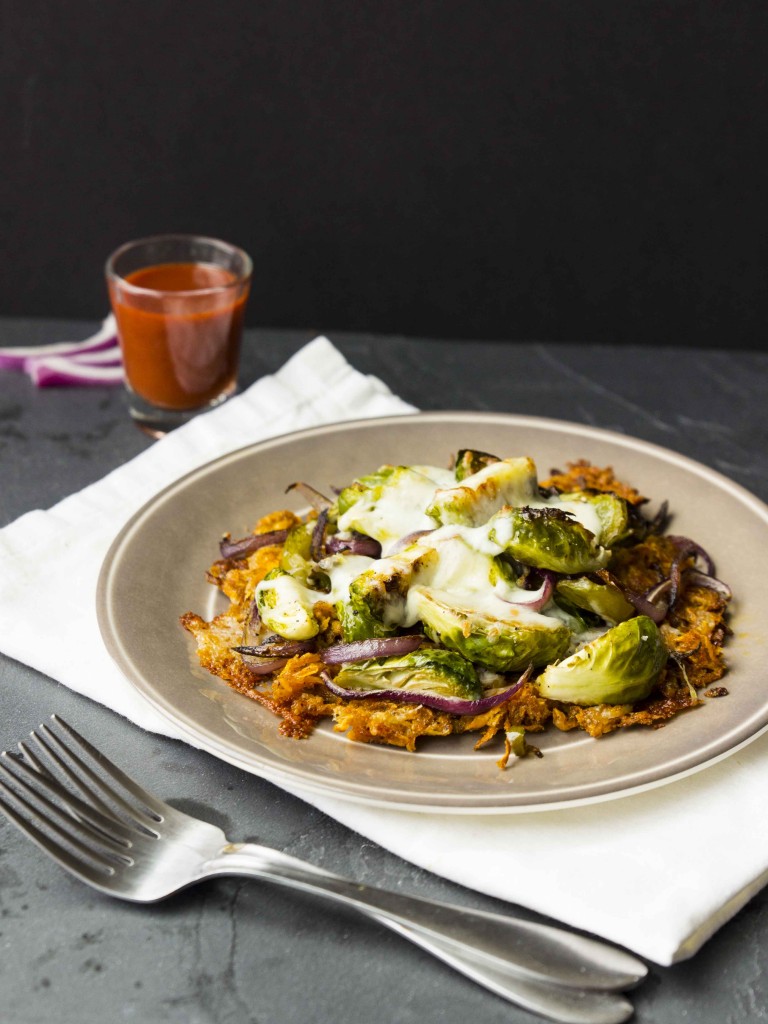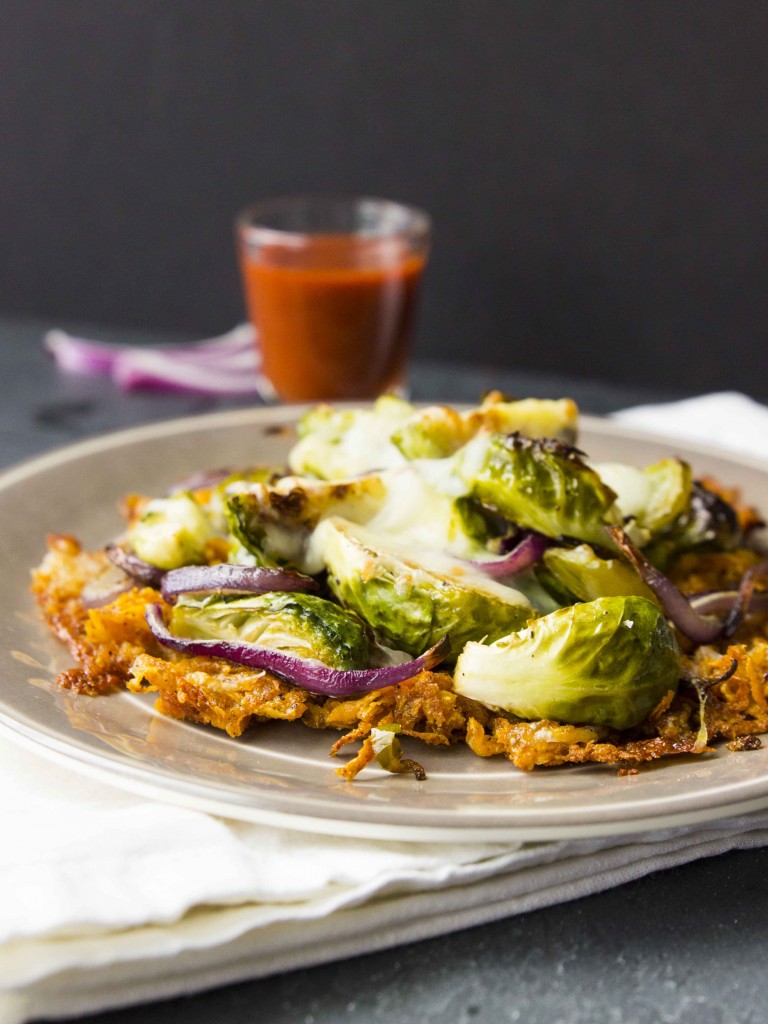 This version starts with chili-spiced sweet potatoes, which are made crispy by squeezing out all the excess moisture with a potato ricer. The little taters are then pan fried until golden and crispy, topped with roasted veggies and mozzarella, and broiled in the oven until everything melts together. I like to add a drizzle of sriracha on top, but that's totally optional…recommended, but optional.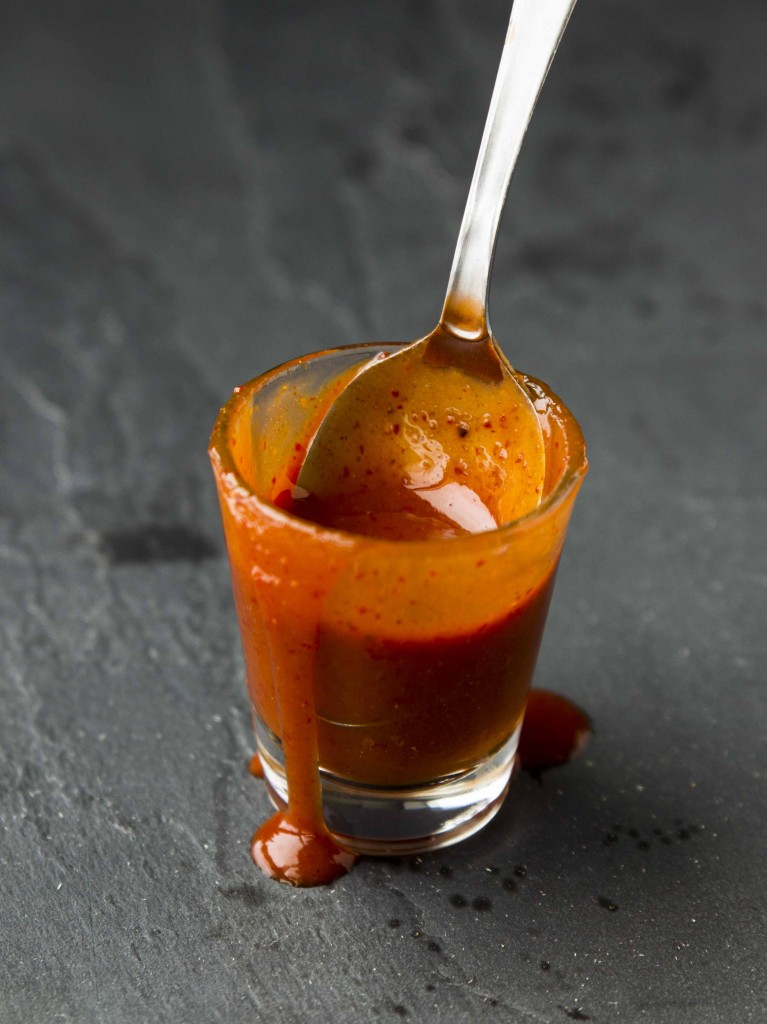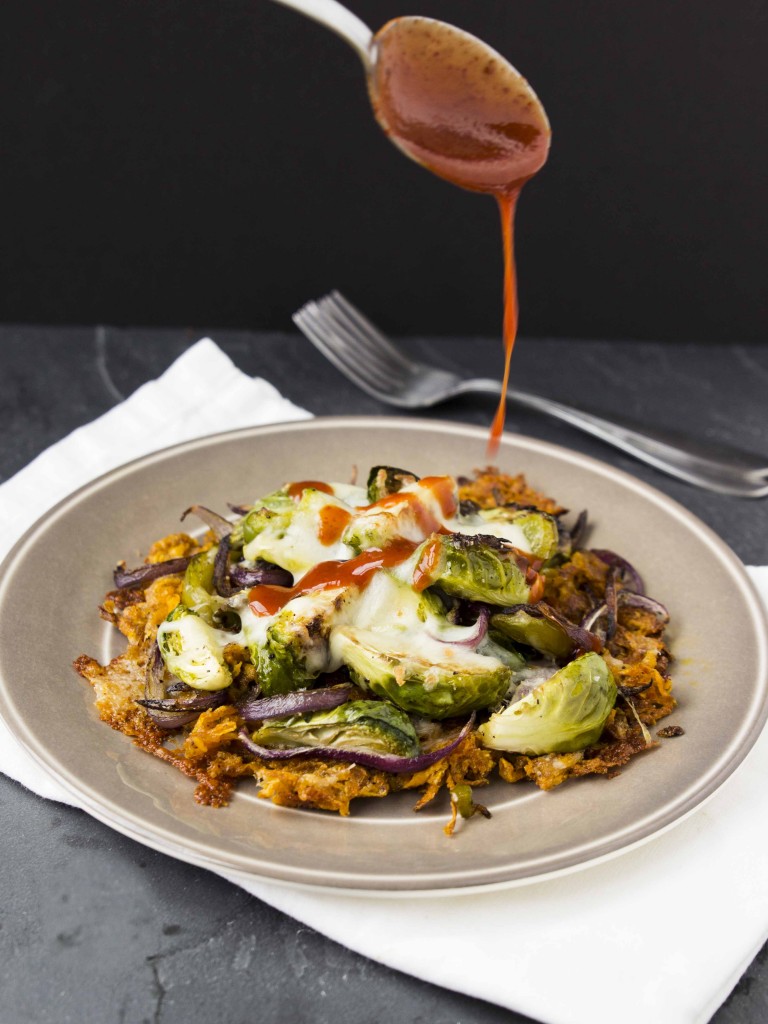 If you're into eggs, you can definitely top this all off with an egg (#putaneggonit etc.). Or, if you're vegan, leave off the cheese and go with dairy-free cheese or cashew cream. Whatever floats your boat. This is the savory breakfast for everyone! Rah rah!


Chili-Spiced Sweet Potato Hash Browns with Roasted Veggies
A savory, vegetarian breakfast for those of us who don't like eggs! Chili-spiced sweet potatoes are fried to a golden brown, and topped with roasted veggies and melted mozzarella.
Yield: 1 serving
Prep Time: 10 minutes
Cook Time: 30 minutes
Total Time: 40 minutes
Ingredients:
4 brussels sprouts, quartered
1/4 of a red onion, sliced
1/4 of one green pepper, sliced
1 1/2-2 tablespoons olive oil
1/4 teaspoon salt (or more to taste)
1/4 teaspoon pepper
1/2 of a large, or 1 small sweet potato, peeled and grated
1/4 teaspoon chili powder
1/8 teaspoon cayenne (optional)
1 1/2 tablespoons whole wheat flour
1/4 cup mozzarella cheese (or other cheese), shredded
Sriracha for topping
Directions:
Preheat oven to 375 degrees. Toss the veggies together in a bowl with 1/2 tablespoon olive oil, 1/8 teaspoon of both salt and pepper. Roast in the oven for 15-20 minutes, until the brussels sprouts are golden.
While the veggies are cooking, place the grated potatoes in a potato ricer and squeeze out as much moisture as possible. This is crucial to getting crispy hash browns. Do this in 2-3 batches. Use your fingers to break up the potato pieces so they aren't all clumped together, and place in a bowl with the chili powder, cayenne, flour, and remaining salt and pepper. Use your fingers to combine thoroughly.
Heat 1 tablespoon of olive oil in an oven-safe, nonstick skillet over medium-low heat. Once melted, add the potato, making a circle with the pieces, and using a fork to gently press down. After 5 minutes, flip up a corner of the hash browns to check if they're golden. If they are, spray the top of the hash browns with cooking spray, and flip the potatoes with a large spatula. At this point you can also add another 1/2 tablespoon of olive oil and shake the pan to ensure the bottom of the hash browns are coated in the oil. Cook on the second side until golden.
In the oven-safe skillet, top the hash browns with the roasted vegetables, and sprinkle on the cheese. Place in the oven and broil for 2-3 minutes, until the cheese is melted.
Drizzle on sriracha (or other hot sauce), if desired.
You really want to use a potato ricer to remove the moisture from the potatoes. It makes a huge difference. Paper towels just don't work as well. Thanks to Simply Recipes for the tip!
The only purpose of the flour is to dry out the potato pieces, so I assume a gluten-free flour would work as well.
10 Responses to "Chili-Spiced Sweet Potato Hash Browns with Roasted Veggies"