Gluten Free Millet and Oat Blender Waffles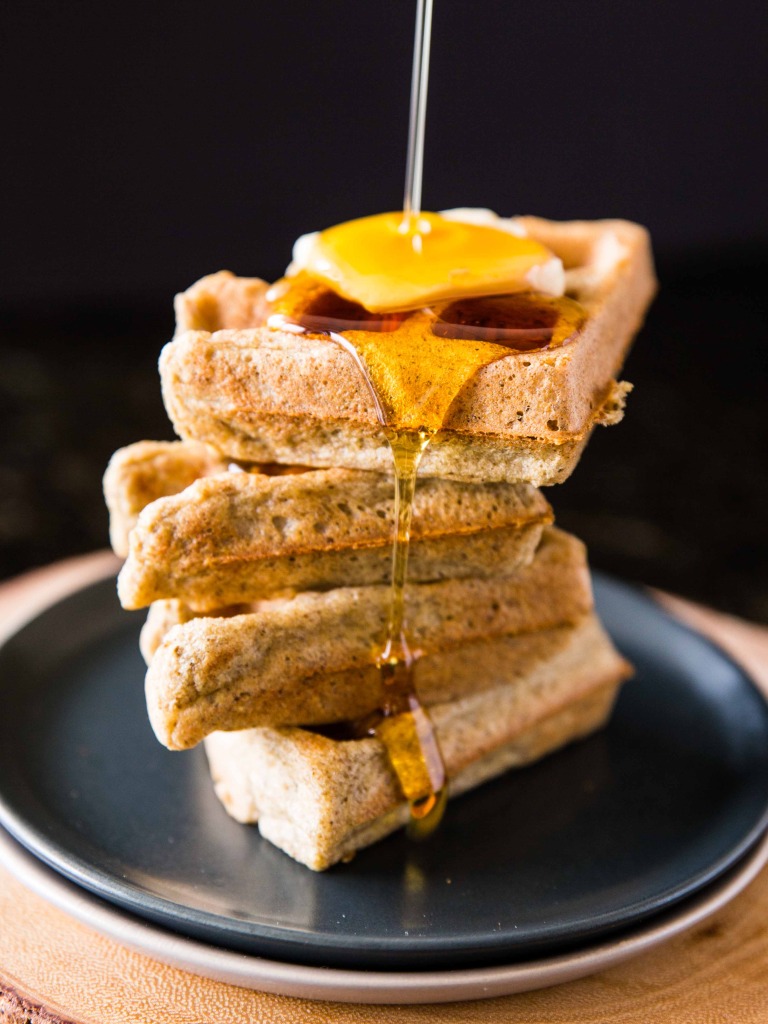 Happy almost long weekend! You're nearly there! You probably know what you're going to eat tomorrow for the big feast, but how are you going to show your long-weekend mornings some love?
I suggest you sleep in, put on your cozy slippers because, let's be honest, those pajamas are staying on for as long as possible, and sip a large mug of coffee while eating some crispy-yet-fluffy gluten free waffles doused in maple syrup.
Sounds pretty darn perfect, doesn't it? Mmmmm YES.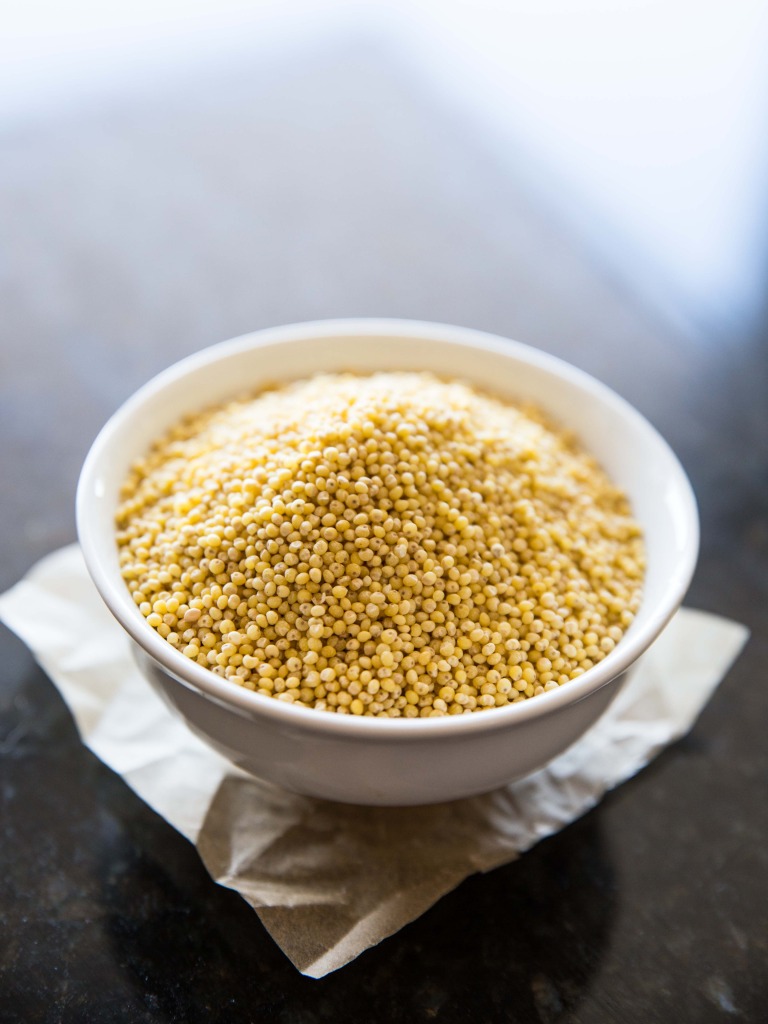 I had planned on sharing a salad today, because obviously that's a little more Thanksgiving themed, but I figured you might enjoy a little venture away from the hearty sides, main dishes, and entertaining foods. Instead, today you get a healthy waffle recipe that's perfect for two people. Me and you, you and me, and our cozy weekend morning.
Is that creepy? You don't need to eat waffles with me if you don't want to.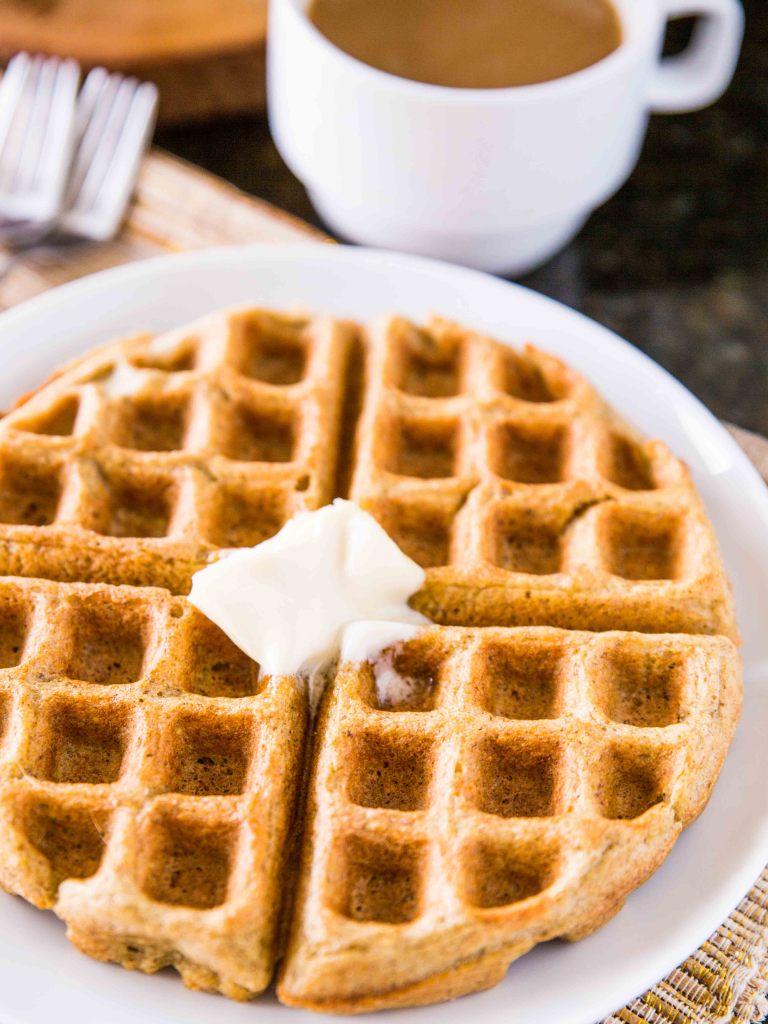 These waffles are about as easy as easy can be; throw chia seeds, millet, oats, sugar, baking powder and salt in a blender and blend into a flour, then add the wet ingredients, blend to incorporate, and cook in your waffle iron until golden brown.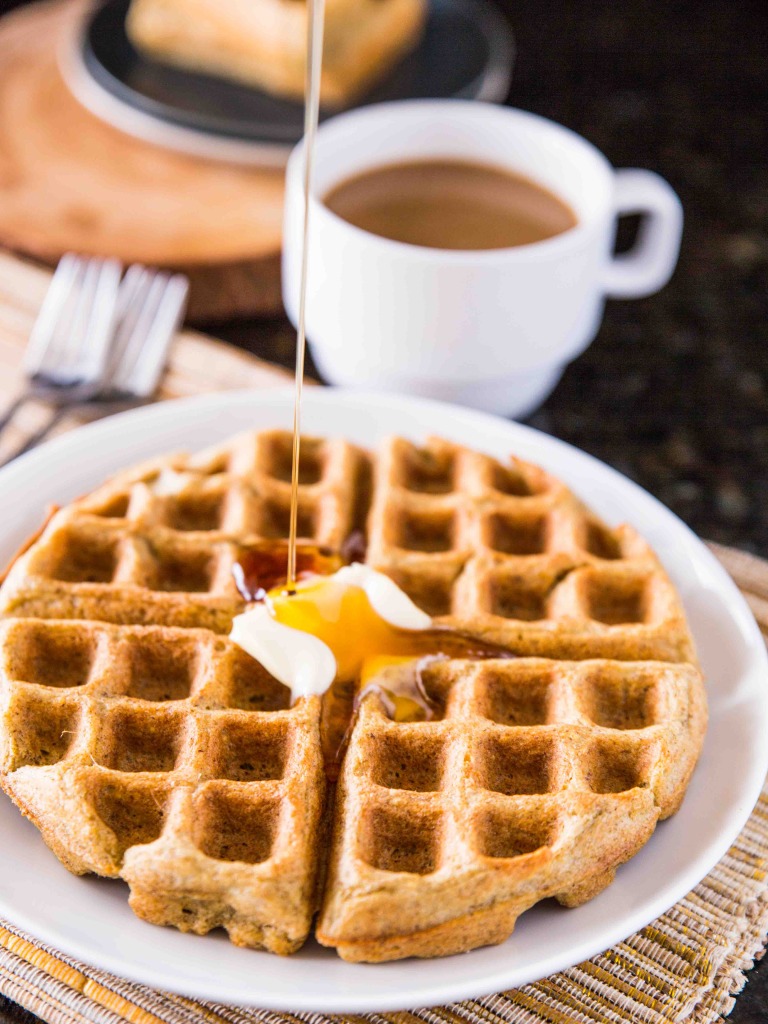 The millet adds a nutty flavor and just a slight texture to the fluffy waffles, while the chia seeds work with the wet ingredients to form a vegan-friendly egg alternative. The wet ingredients include just a bit of coconut oil, almond milk, water, vanilla extract, and orange juice for a little sweet, bright, subtle flavor.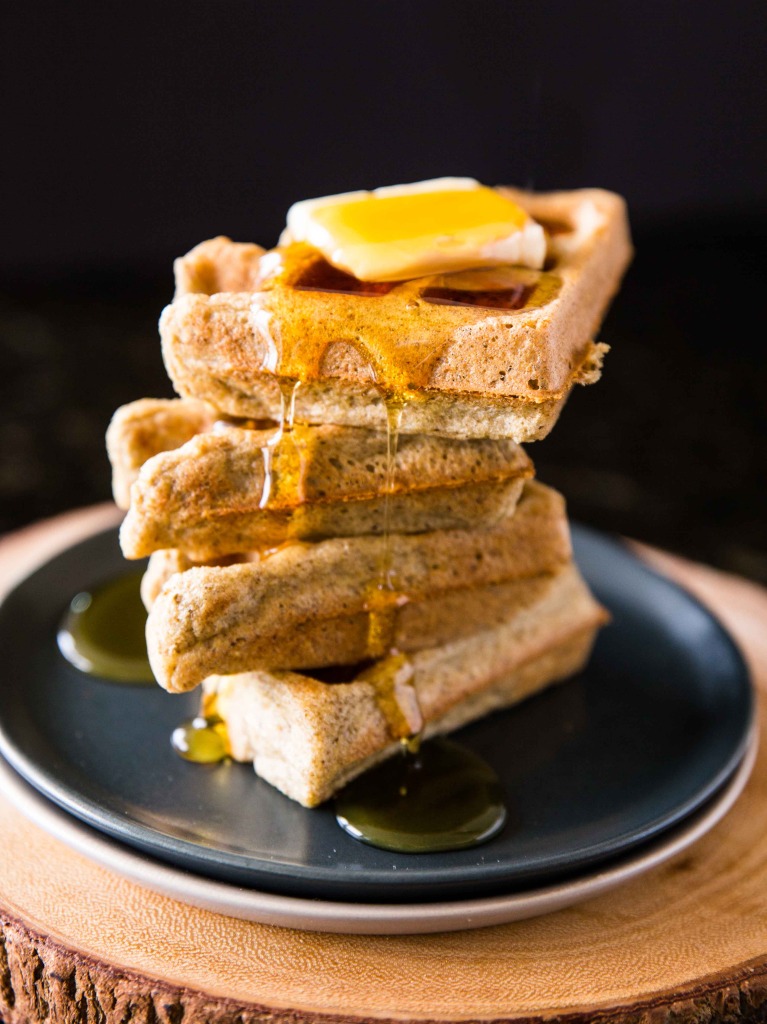 Lightly-sweetened, crispy, hearty and healthy long-weekend love.
Gluten Free Millet and Oat Blender Waffles
Simple gluten free waffles that come together quickly in a blender! Crisp on the outside, fluffy on the inside, and super wholesome.
Yield: 2 waffles
Prep Time: 5 minutes
Cook Time: 10 minutes
Total Time: 15 minutes
Ingredients:
2 tablespoons chia seeds
1/2 cup millet
½ cup old fashioned oats
½ tablespoon cane sugar
½ tablespoon baking powder
Small pinch of salt
1 teaspoon coconut oil, melted
6 tablespoons warm water
⅔ cup unsweetened almond milk
2 tablespoons orange juice
1 teaspoon vanilla extract
Directions:
Preheat waffle iron.
Combine chia seeds, millet, oats, sugar, baking powder, and salt in a blender and blend until a fine powder forms - it will look like regular flour when you're done.
Add the coconut oil, water, almond milk, orange juice, and vanilla to the blender, and blend until smooth.
Pour half of the batter on your waffle iron (I don't need to grease mine, but be sure to grease yours if you do!), and cook according to waffle iron instructions.
Repeat with remaining batter. Serve warm with maple syrup!
Nutrition Information: Serving Size: 1 waffle, Calories: 353, Sugar: 4.8g, Sodium: 184mg, Fat: 9.1g, Saturated Fat: 2.8g, Carbs: 60.2g, Fiber: 9.3g, Protein: 10.9g
7 Responses to "Gluten Free Millet and Oat Blender Waffles"