White Chocolate Saltine Bark with Candied Pistachios and Dried Cranberries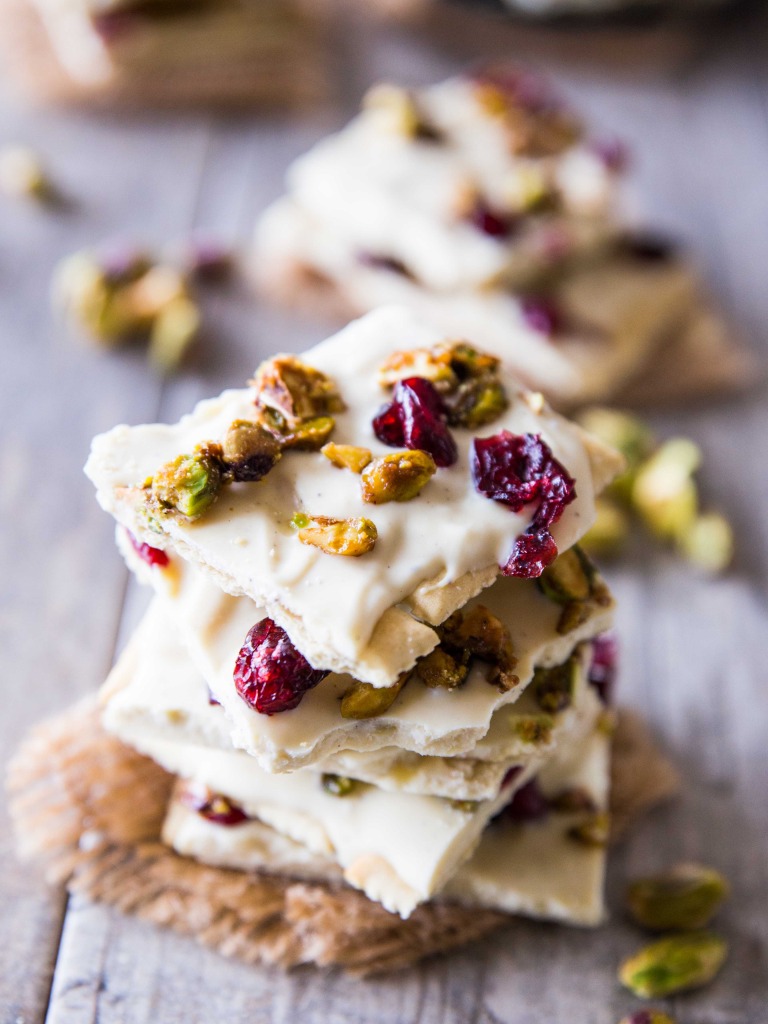 To me, the holidays are simple: spend time with the people you love, eat lots of sweets, and be festive.
I've got those last two covered for you today. Bring this bark to a friend/loved one and you've nailed all three! Boom, holiday cheer, boom.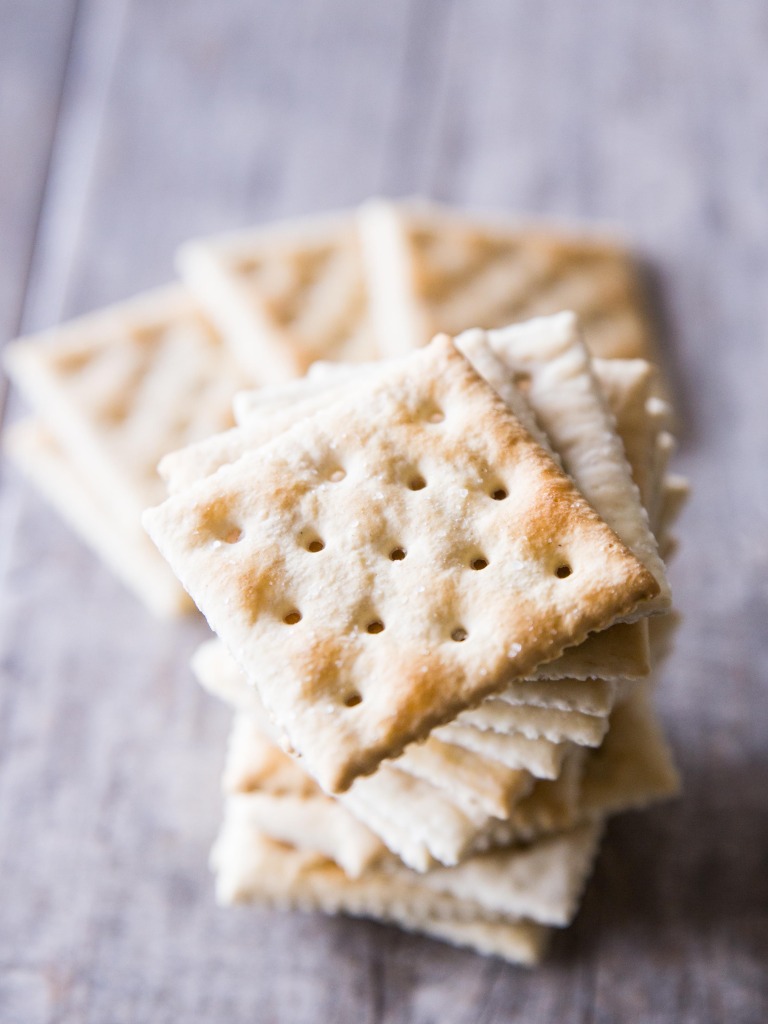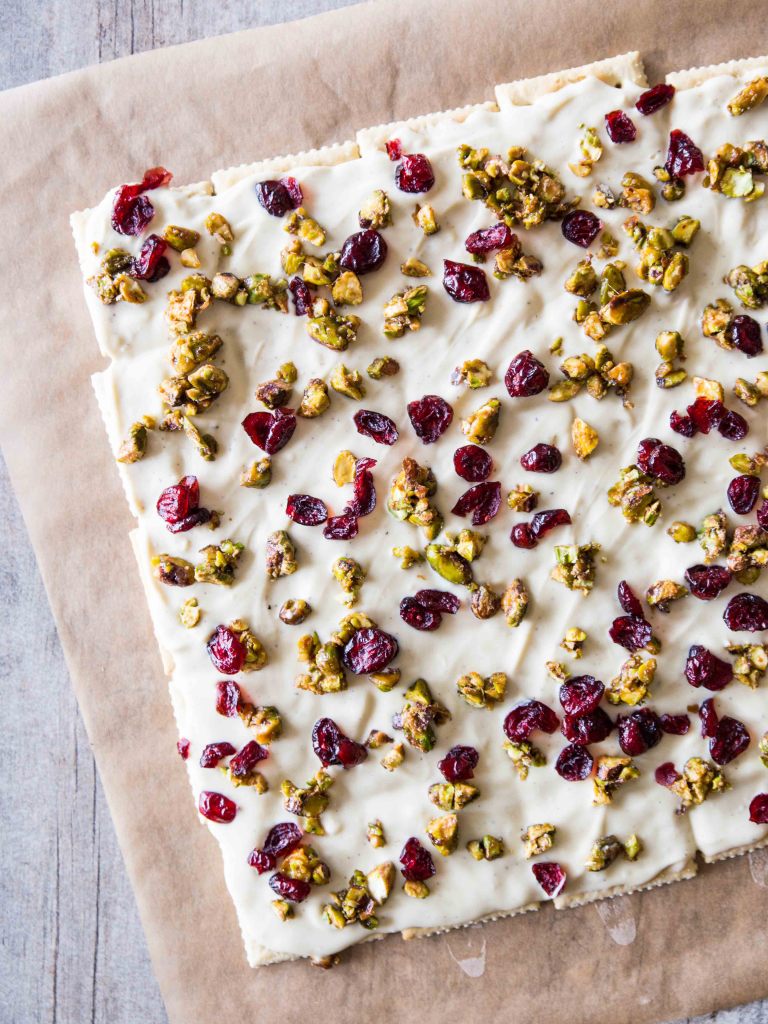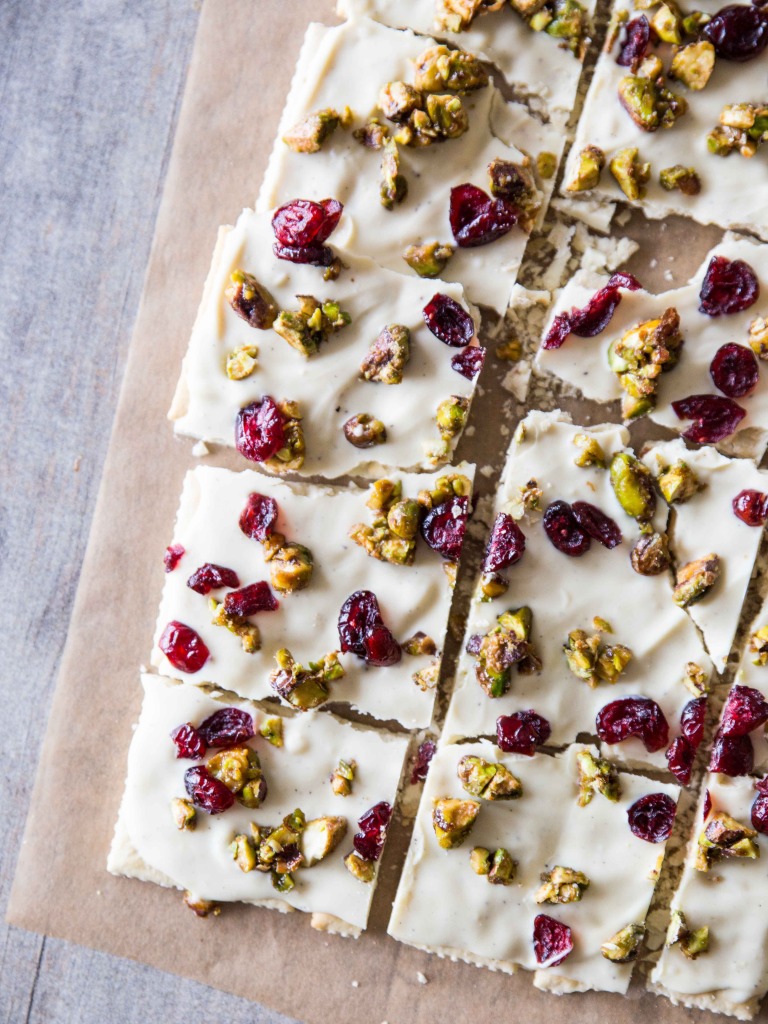 I wrote this recipe down on my "want to make" list back in October, but figured that would be a little too soon for holiday-themed foods. I mean, not too soon for me, but probably too soon for normal people who don't start listening to Christmas music around Halloween.
This recipe walks that lovely line between impressive and simple – pretty and festive enough to bring to a party or gift to a friend, and easy enough to make on a busy weeknight. Simply roast the pistachios with sugar for 8 minutes in the oven, line up saltine crackers on parchment paper, pour melted white chocolate over the top, and sprinkle on the candied pistachios and dried cranberries. The hardest part is waiting for that white chocolate to set up before digging in…
…at least you can lick the leftover melted white chocolate while you wait.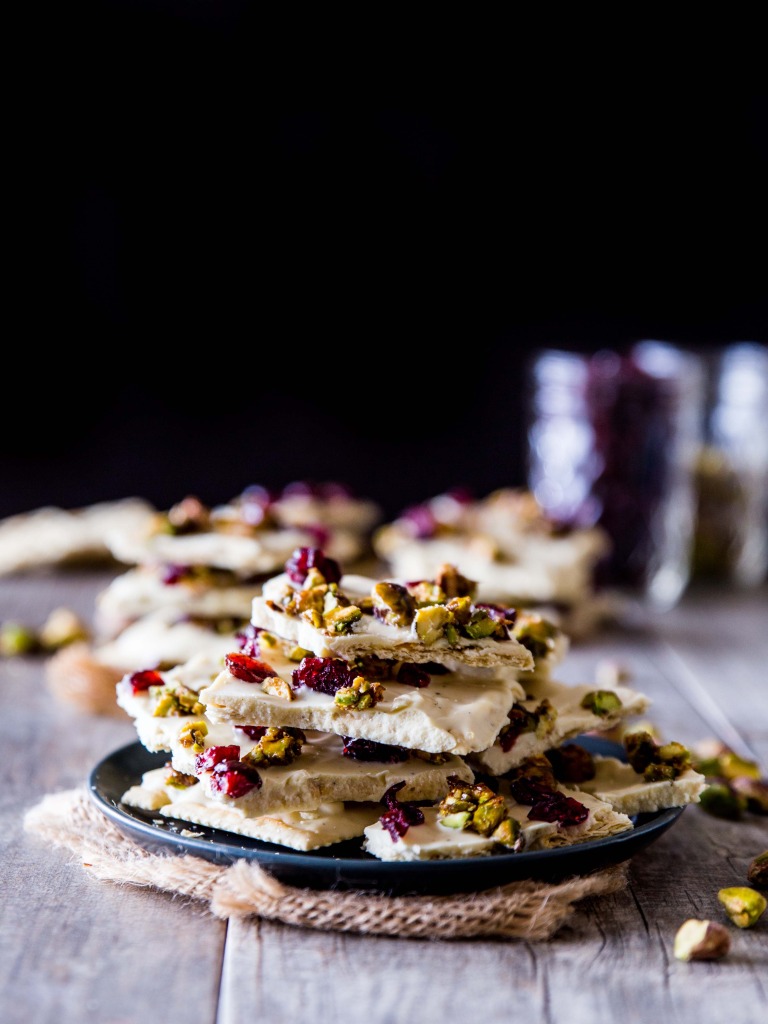 Once the white chocolate hardens, you have crispy, lightly-salted crackers, rich white chocolate, tart-yet-sweet dried cranberries, and crunchy candied pistachios. Snowy white, red, green, and 100% impossible to stop at just one piece.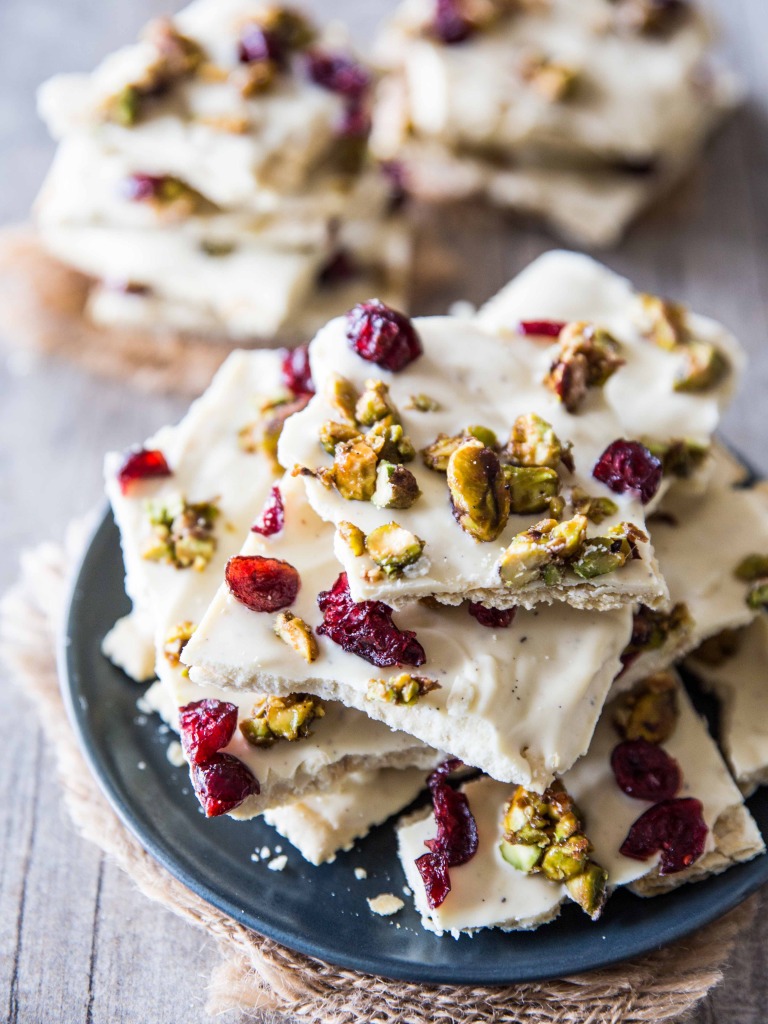 Fussy festive sweets are too much work when the season is so short. Getcha holiday bark on, guys.

White Chocolate Saltine Bark with Candied Pistachios and Dried Cranberries
A simple, festive bark made with saltines, white chocolate, dried cranberries, and candied pistachios! Easy, pretty, and crazy good.
Yield: 16 pieces
Total Time: 10 minutes
Ingredients:
1 tablespoon hot water
½ cup pistachios, chopped
2 tablespoons coconut sugar or raw sugar
25 saltine crackers
2 cups high-quality white chocolate chunks or chips
1/4 cup dried cranberries
Directions:
For the pistachios: Preheat oven to 350. Stir together the water and cane sugar until the sugar dissolves. Add the pistachios and coconut sugar, and stir to combine. Place on a parchment-lined baking sheet, and roast for 8 minutes. Remove from oven and let cool. Once cooled, break the candied pistachios into pieces.
For the bark: Line a baking sheet (as close as you have to 10x10, as that is about the size of the bark) with parchment paper. Place the saltines on top of the parchment paper in a 5x5 grid, creating a large square.
Bring a pot of water to a boil, then reduce to low and set a glass bowl on top of the pot. Add the white chocolate and use a rubber spatula to stir occasionally until it melts.
Smooth the melted white chocolate on top of the saltines with a spoon. The saltines will move a bit as you do this, but that's okay - just push them back into place. Top the white chocolate with the candied pistachios and dried cranberries. Let sit at room temperature until set, then break into pieces - I cut mine into 4 strips, then broke each strip into 4 pieces, making 16 pieces total.
Serving size: 1/16th recipe Calories: 186 Fat: 9.7g Saturated fat: 4.5g Carbohydrates: 22.8g Sugar: 15.2g Sodium: 120mg Fiber: 0.8g Protein: 2.9g Cholesterol: 4mg
4 Responses to "White Chocolate Saltine Bark with Candied Pistachios and Dried Cranberries"