Healthy Salted Peanut Butter Buckeyes
As you may guess from the amount of desserts I've posted lately, I become a bit addicted to sugar around the holidays. Give me all of the sugar cookies and bark and hot chocolate and gingerbread lattes etc.
Up until the week of Christmas, when I obviously can't be held accountable for any food choices that I make (right?), I try to create some healthier options to give me my sweet fix without eating all the junk all the time.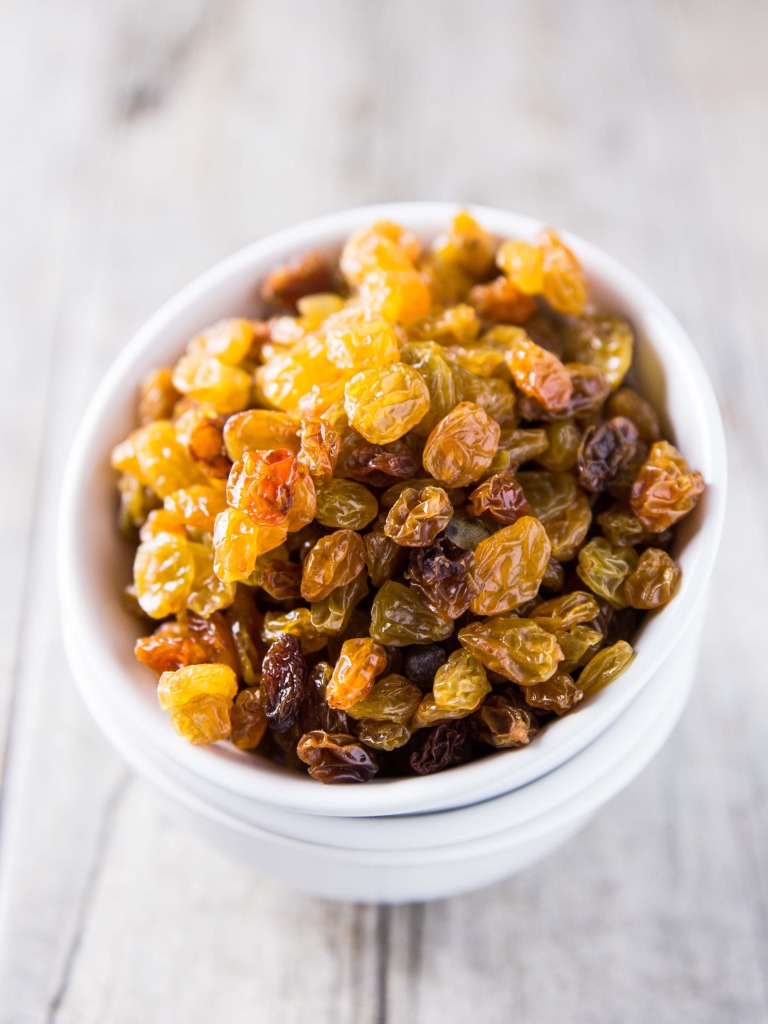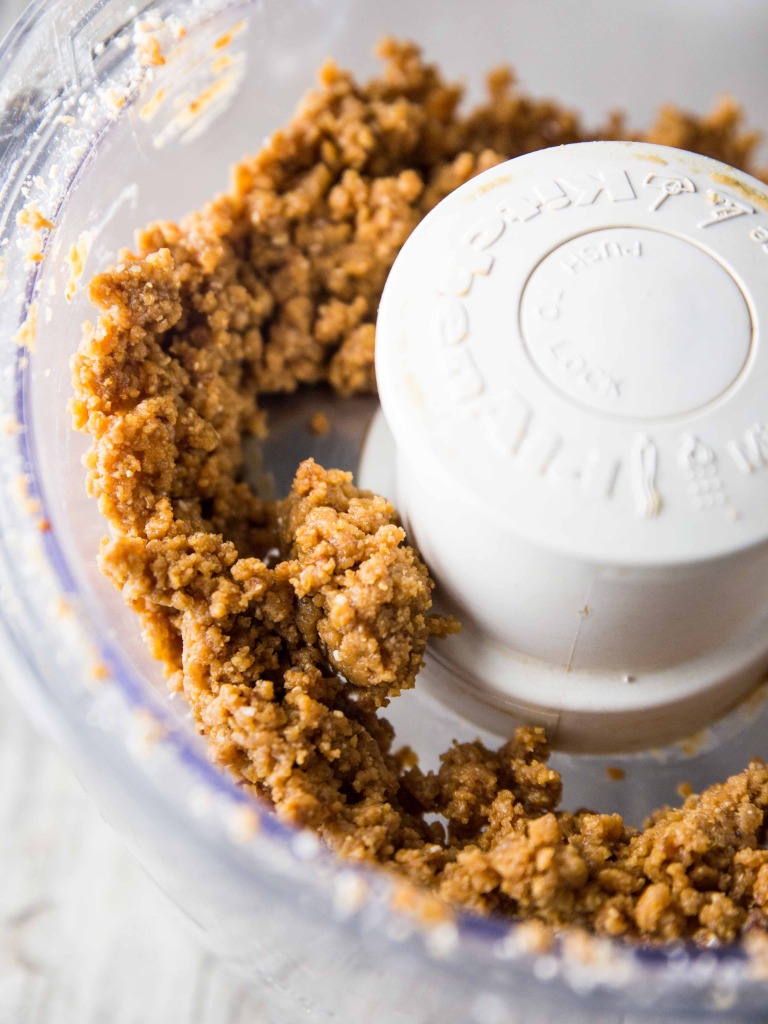 Speaking of junk food, my very favorite Christmas treats are buckeyes, which my family calls "Santa's Balls." I know, how inappropriate, but it is what it is, and it's pretty funny.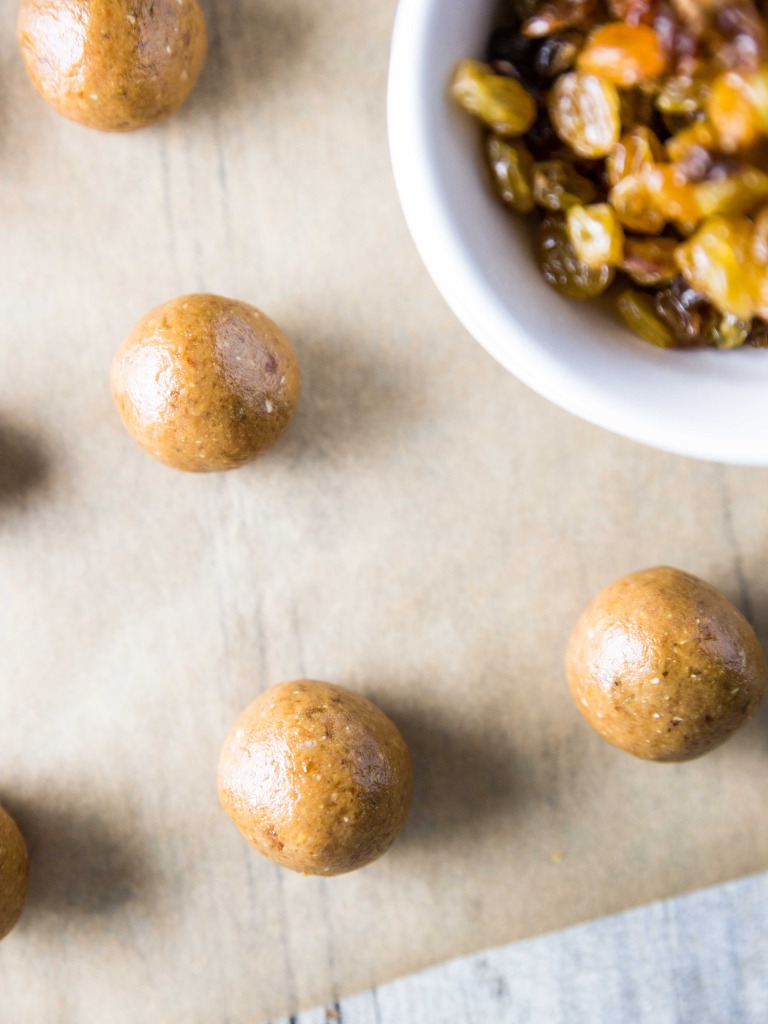 If you're into buckeyes that are full of butter and powdered sugar, check out this recipe, and try not to judge those photos because YIKES.
If you're into healthier treats, like I have been this week since it's not quiiiiite Christmas yet, I have you covered today.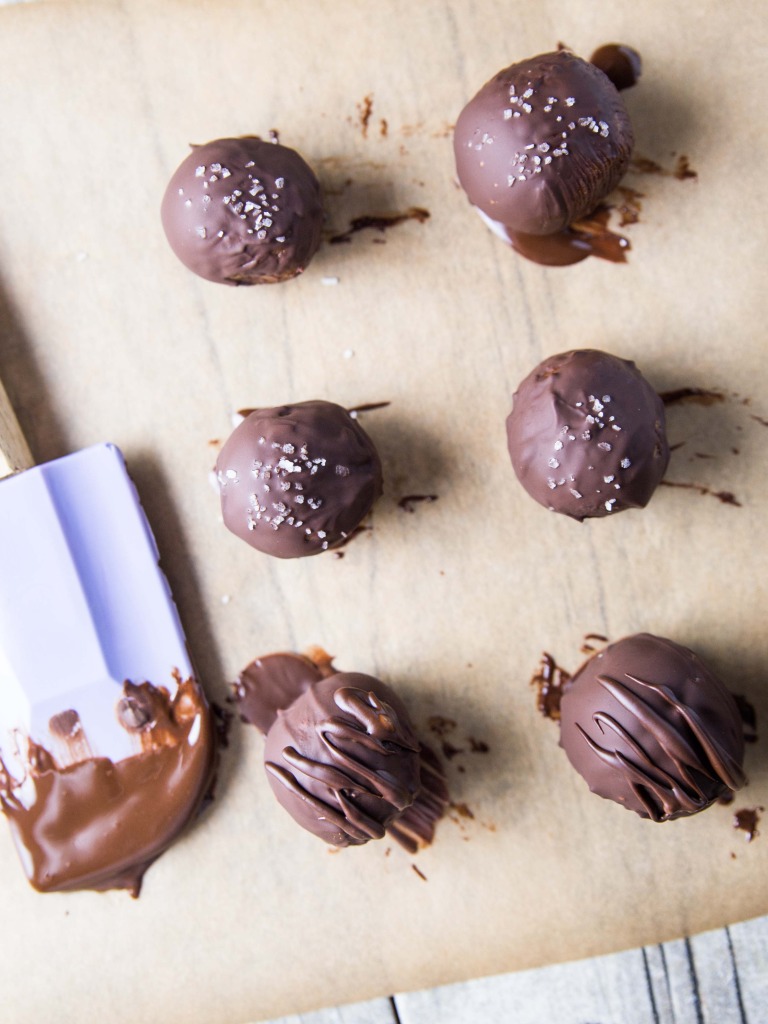 These healthier bites are easy to throw together, and I might even go so far as to call them healthy. The dough is a simple mix of golden raisins, peanut butter, salt, vanilla extract, and oat flour. Use a food processor to bring together the dough, then roll it into balls, dunk into melted chocolate, and chill until set. DONE.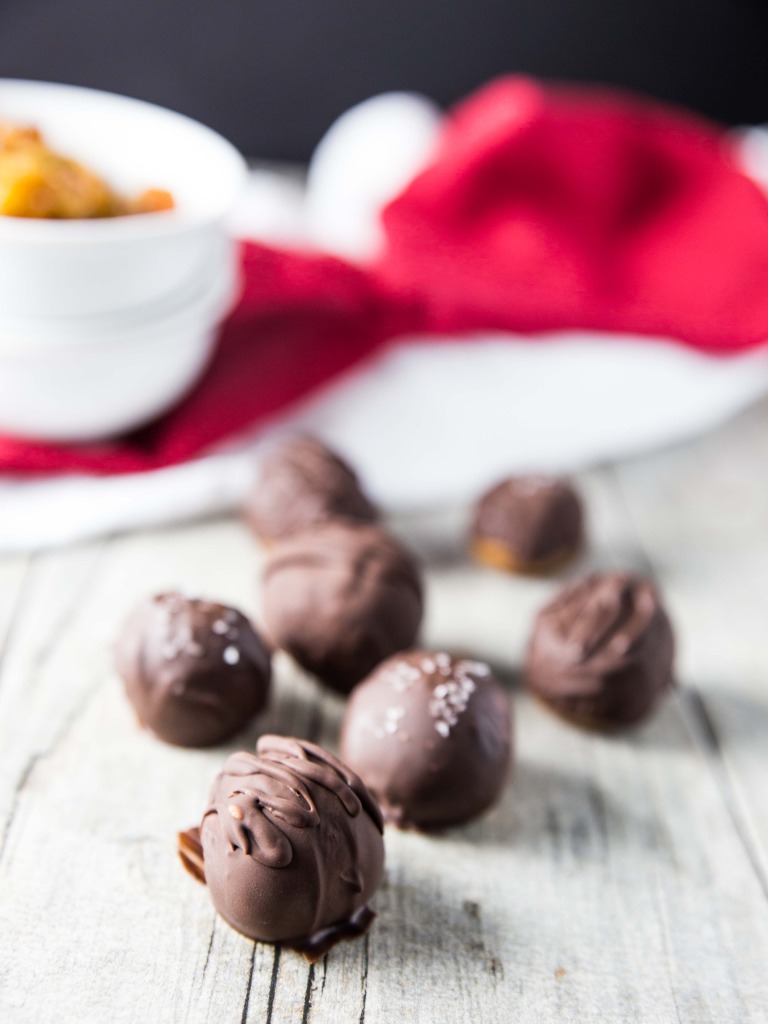 Truth be told, I don't even like raisins. When I looked in my cupboard and saw the half-empty container leftover from my dad's birthday carrot cake, I wondered if those raisins could bring enough sweetness to the balls without added sugar.
Since I'm sitting here eating a healthy buckeye and writing this post, you can guess the answer to that question.
First off, these buckeyes DO NOT TASTE LIKE RAISINS. They don't. Really truly. They are sweet, rich, lightly salted, and have that hard chocolate coating that I love. I like eating them cold straight from the fridge, but you can keep them at room temperature if you're not into chilled sweets.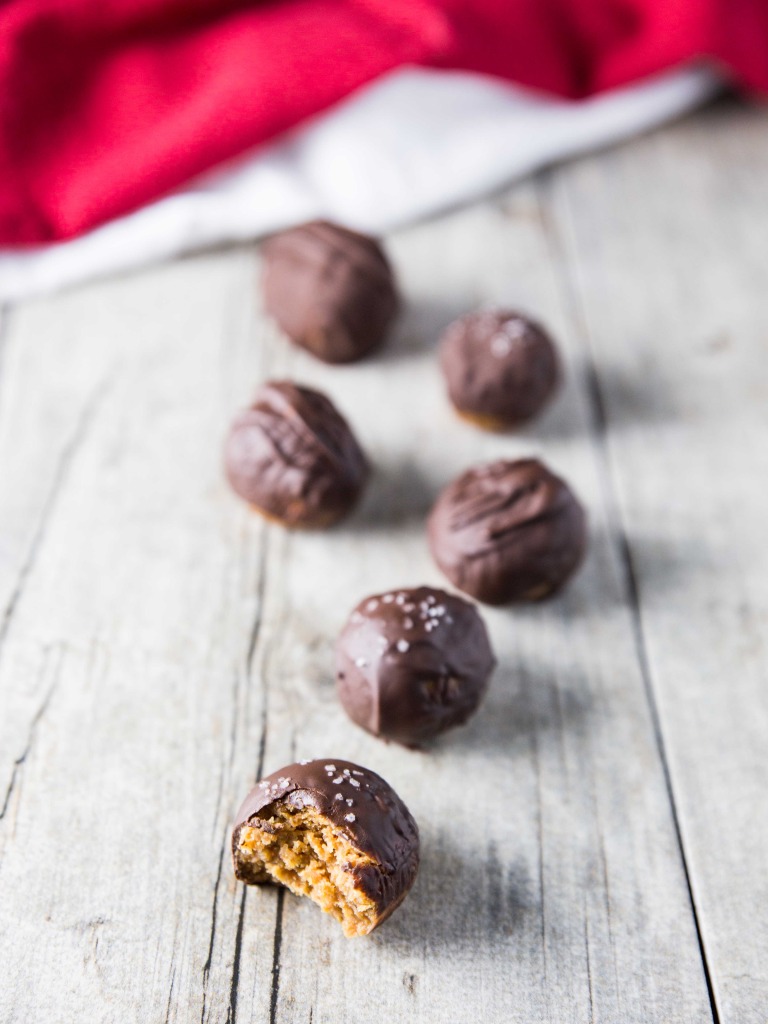 This recipe makes just 8 buckeyes, which isn't enough for a group, but is juuuuust enough if you're trying to take care of your holiday sweet tooth in a healthier way.
Healthy Salted Peanut Butter Buckeyes
A better-for-you version of buckeyes made with a few simple, healthy ingredients. Rich and decadent, with none of the junk that's in standard buckeyes!
Yield: 8 buckeyes
Prep Time: 15 minutes
Total Time: 15 minutes
Ingredients:
1/2 cup golden raisins, packed
1/3 cup natural creamy peanut butter
1/4 teaspoon sea salt, plus more for topping
1 teaspoon vanilla extract
1 tablespoon oat flour (see note)
1/4 cup semisweet chocolate chips (vegan, if desired)
Directions:
Combine the raisins, peanut butter, salt and vanilla in a food processor, and process until well combined - the raisins will be finely chopped and the mixture will look mostly smooth. Add the oat flour and pulse until combined.
Scoop the dough using a tablespoon, roll into balls, and place on a parchment-lined cookie sheet (to make it easy to move the balls). Refrigerate while you get the chocolate ready.
Bring a small pot of water to a boil, reduce to a simmer, and place a glass bowl over the top. Add the chocolate chips, and use a rubber spatula to stir occasionally until melted.
Dip the peanut butter balls into the chocolate, and place back on the parchment. Sprinkle with sea salt, if desired. Refrigerate until the chocolate is set.
Store in an airtight container in the refrigerator.
I never buy oat flour, because it's so easy to make. Simply place the oats in a blender until they turn into flour.
This is a small batch recipe, but can easily be doubled, tripled, etc.
Without the chocolate, these would make a great pre workout snack (or with the chocolate? Hmm).
Nutrition Information: Serving Size: 1 buckeye, Calories: 123 Fat:6.7g Saturated Fat:2.1g, Carbs: 13.5, Sugar: 9.1g, Sodium: 90mg, Fiber: 1.3g, Protein: 3.1g, Cholesterol: 1mg
12 Responses to "Healthy Salted Peanut Butter Buckeyes"