Tropical Green Breeze Smoothie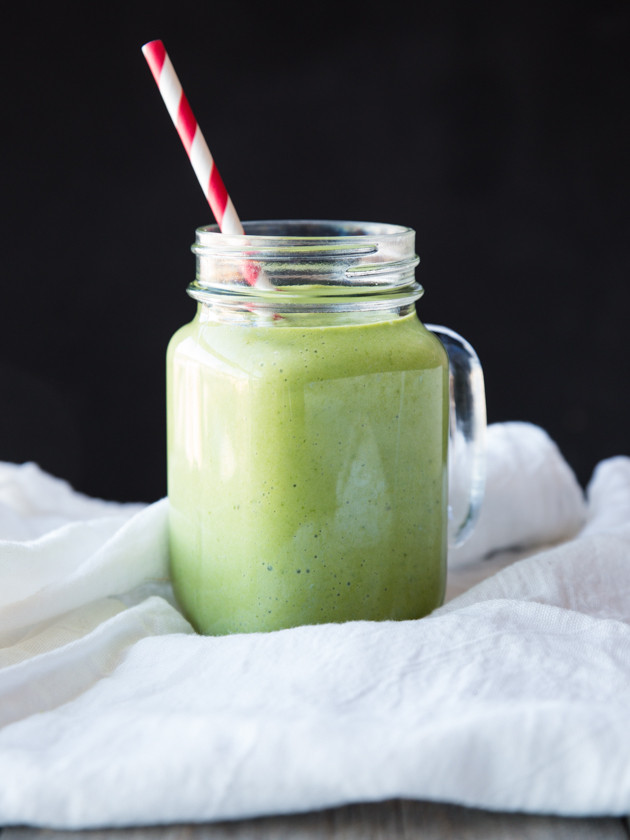 A couple years ago, you couldn't pay me to drink something green. I had tried it once, and due to under-blending I ended up with little pieces of leaf stuck in my teeth. It wasn't pretty, and it kind of put me off the whole green drink train.
Then I tried to get into juicing, which I found grossed me out less, but was a little too time-intensive and expensive (so much wasted vegetable fiber!) to stick as a routine.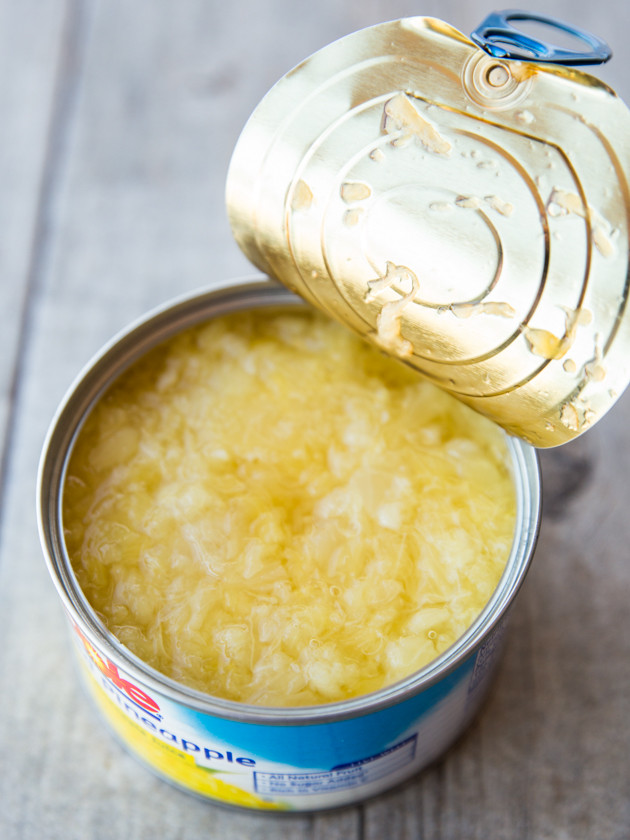 This summer, after testing out a few different recipe combinations (and learning to blend blend BLEND until everything was smooth), I finally found an appreciation for those blended bright green drinks. I love the energy they give me, and the satisfaction of filling up with a serving of vegetables before 8am.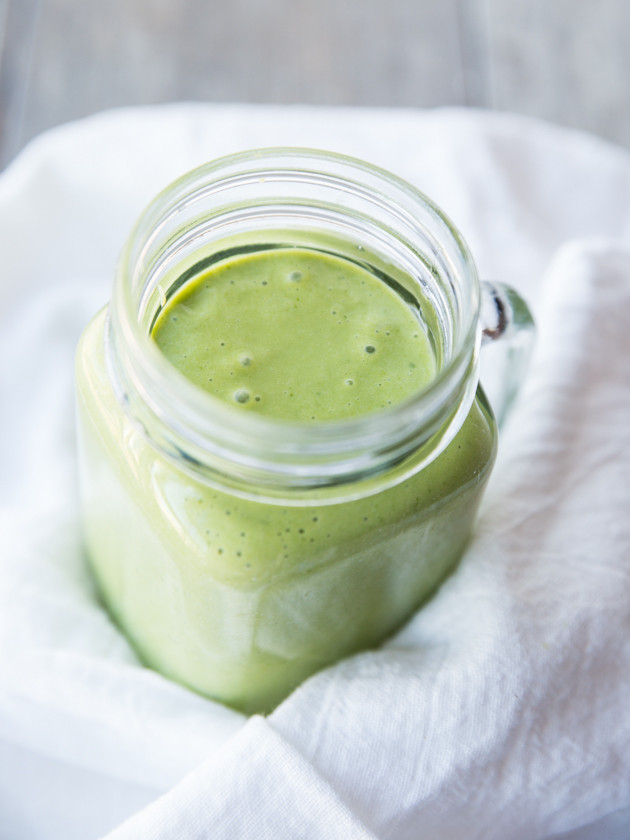 The recipe I'm sharing today reminds me of an icy pina colada, with coconut milk, crushed pineapple, and a little extra sweetness from half of a frozen banana. The ingredients are simple, but they pack a flavor punch that completely covers up the the 2 WHOLE CUPS of spinach inside. What? I know.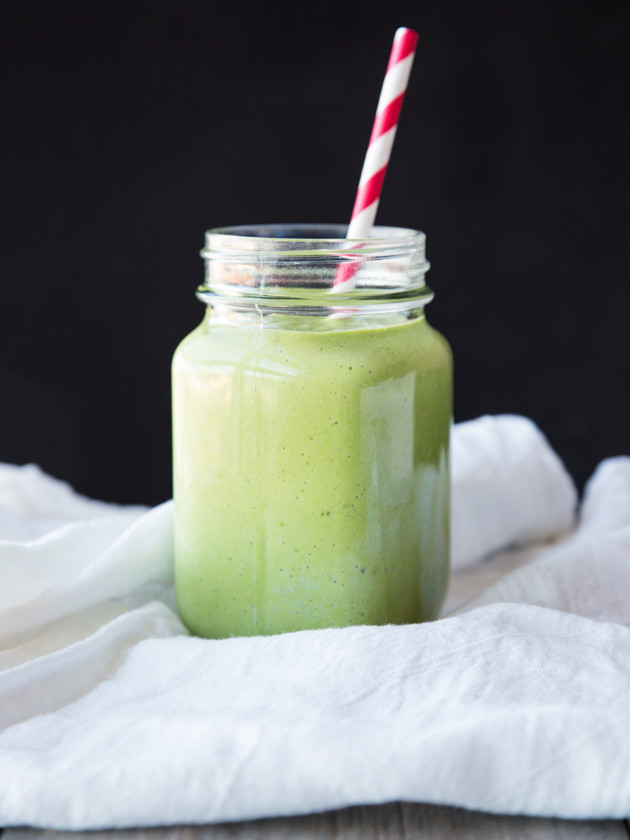 It's a bright, tropical taste, which is sometimes just what I need in the dead of winter. Everything is so grey and brown and dark, and this smoothie is antithesis of those winter blahs.
Are you a green smoothie drinker? If you are, you need to try this one! Makes me feel like I should have an a beach and a floppy sunhat…and maybe some rum to throw in my green drink? Too far?

Tropical Green Breeze Smoothie
A taste of the tropics in January! Coconut, pineapple, and banana come together in a a sweet and creamy smoothie packed with 2 cups of spinach!
Yield: 1 smoothie
Prep Time: 5 minutes
Cook Time: 0 minutes
Total Time: 5 minutes
Ingredients:
½ cup light coconut milk
4 ounces silken tofu
½ cup crushed pineapple in pineapple juice
½ frozen banana
2 cups baby spinach, loosely packed
Directions:
Combine all ingredients in a blender and blend until smooth
Nutrition Information: Serving Size: 1 smoothie (full recipe), Calories: 245, Total Fat: 9.6g, Saturated Fat: 6.2g, Trans Fat: 0.0g, Cholesterol: 0mg, Sodium: 120mg, Potassium: 856mg, Total Carbohydrates: 33.7g, Dietary Fiber: 4.1g, Sugars: 17.0g, Protein: 12.1g
5 Responses to "Tropical Green Breeze Smoothie"