Creamy Maple-Roasted Almond Butter with Flaxseeds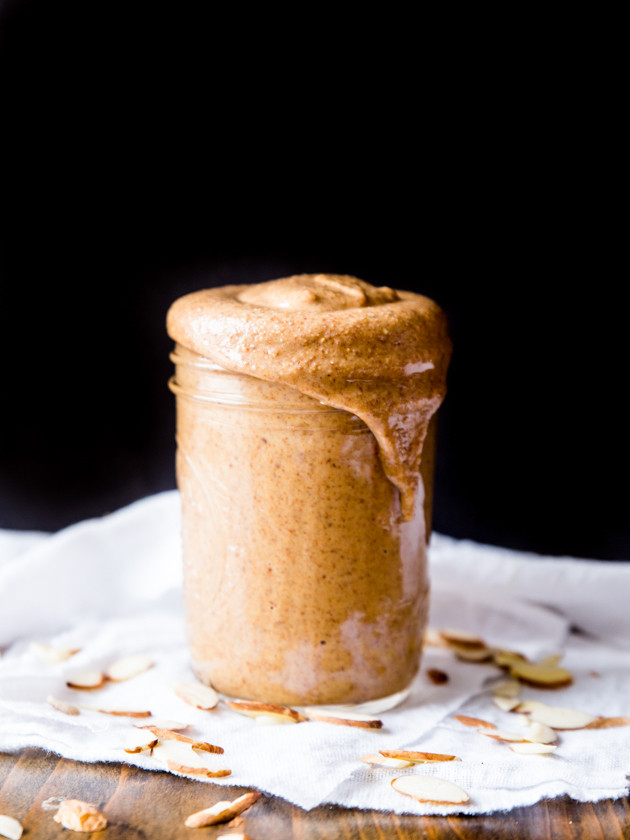 This week, my mornings have been motivated by toast: thick, seeded bread toasted until golden, and smothered with this nut butter. It's heaven. Sometimes I sprinkle some chia seeds on top too, but really? That's just a healthful afterthought.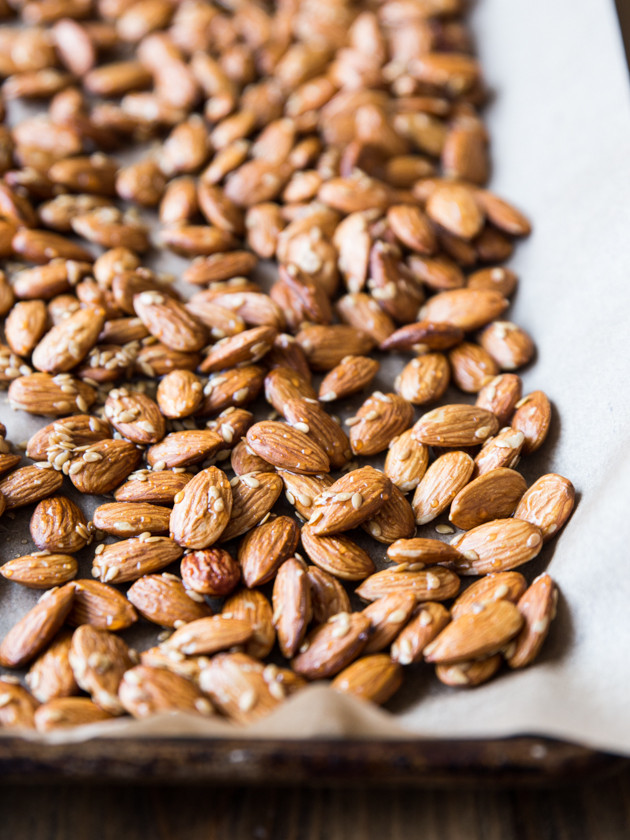 I like to call myself a morning person, and Ryan always corrects me and says I'm a "mid-morning person." I may have trouble getting out of bed, sure (snooooze that alarm over and over and OVER), but sitting down with my toast and my coffee and my Teia on my lap is one of the best parts of my day.
Of course, during the week I sometimes snooze my alarm so much that I have to rush through/skip that lovely peaceful time, but at least I can count on the weekends for my picturesque mornings.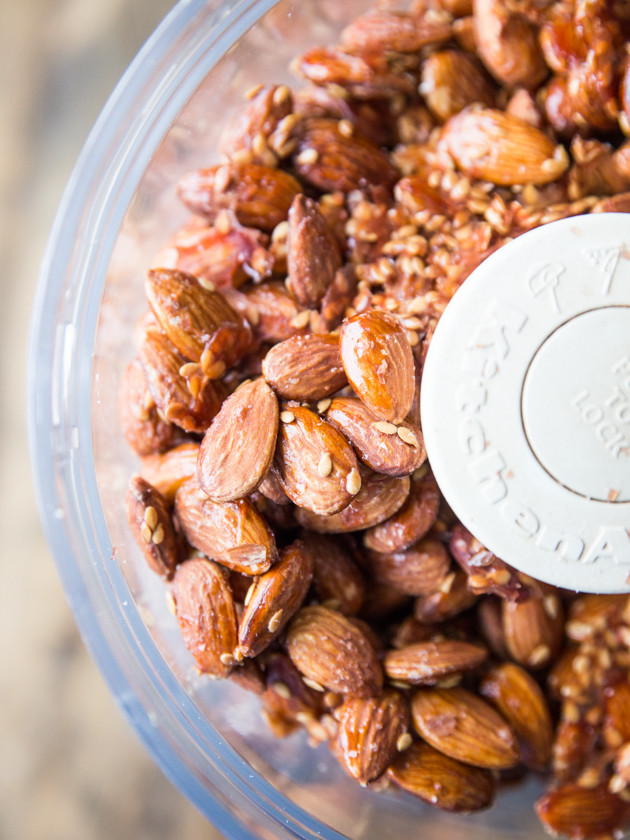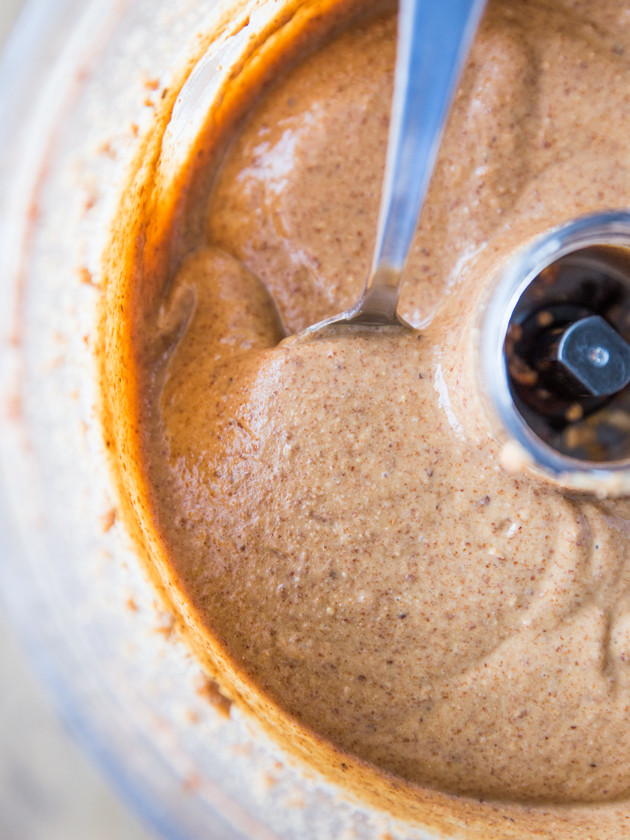 To be honest, I usually buy my nut butters. I want to make my own, because I think it's cool (NERD), but Ryan hates the sound of the food processor. In fact, I usually bring the food processor into the bathroom and shut the door so it's not so loud. Did I just admit that? Gross.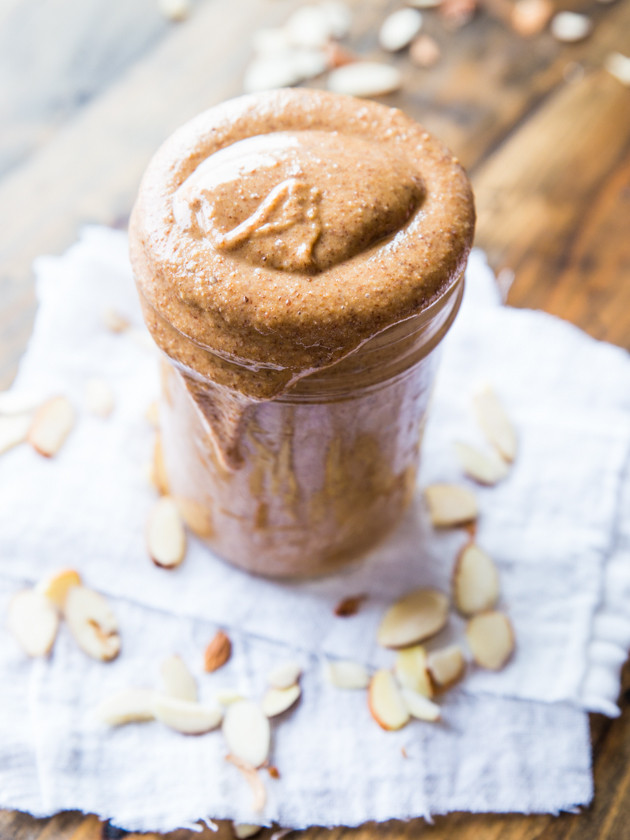 This nut butter, however, is totally worth the screeching food-processor sound. Maple syrup is roasted into the almonds and flaxseeds before processing, which results in a deeply flavorful sweet and nutty butter of love.
When I've tried to pour maple syrup into my homemade almond butter before, I've found that it makes the nut butter grainy and thick. I'm happy to report there's NONE of that negative texture here; since the maple syrup is baked into the almonds, this nut butter gets totally smooth and dreamy. If you like a little crunch in your almond butter, stir in another couple tablespoons of flaxseeds after you're done processing. YOU'RE SO HEALTHY.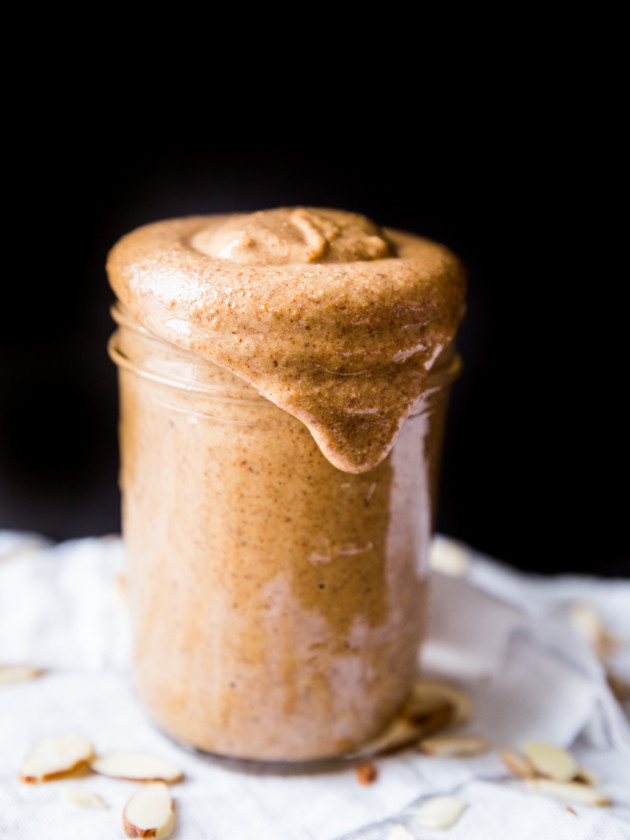 Toast love 4-EV-ER.


Creamy Maple-Roasted Almond Butter with Flaxseeds
Smooth and creamy nut butter made from maple-roasted almonds and flaxseeds! Rich, perfectly sweet, and healthy!
Yield: 2 1/4 cup
Prep Time: 20 minutes
Cook Time: 20 minutes
Total Time: 40 minutes
Ingredients:
4 cups raw almonds
6 tablespoons maple syrup
1 tablespoon grapeseed or non-GMO canola oil
3 tablespoons flaxseeds
¾ teaspoon sea salt
Directions:
Preheat oven to 350.
In a large bowl, stir together the almonds, maple syrup, oil, and flaxseeds until well incorporated. Spread out onto a parchment-lined baking sheet. Bake for 20 minutes, stirring 3 times.
Transfer the maple-roasted almonds and salt to a food processor, and process until the almond butter is the consistency you want. First the almonds will turn into almond meal, and then you'll slowly start to see it smooth out and liquify - this can take a while, so be patient!
Nutrition Information: Serving Size: 2 tablespoons, Calories: 152, Total Fat: 11.7g, Saturated Fat: 0.9g, Cholesterol: 0g, Sodium: 98.4g, Total Carbohydrates: 9.4g, Dietary Fiber: 3g, Sugars: 4.9g, Protein: 4.6g
10 Responses to "Creamy Maple-Roasted Almond Butter with Flaxseeds"
Pingback: Good good links #77 | Let's get living