Simple Strawberry Basil Sangria, For Two
I fancy myself a bartender lately, it seems.
A bartender who often makes drinks that are thrown out and replaced with a glass of wine. A bartender who once made a triumphantly delicious drink, but realized only after the fact that it packed a bit TOO much of a punch. A bartender who's still honing her craft. It's like when I started experimenting with baking and thought I could just throw ish together and it would work out. THAT kind of bartender.
Fortunately I have perseverance and patience, which is how this little cocktail is heading your way today.
I had every intension of sharing zucchini chips with you this week, but those will need to wait, because this week we're celebrating. If you follow me on Instagram, you may have seen that Ryan and I have some news…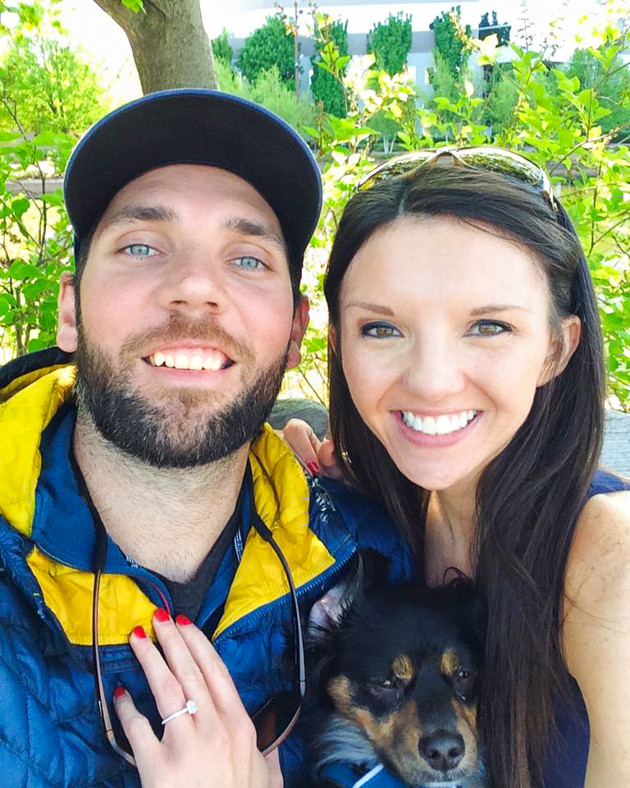 (Side note: Teia's face.)
Saturday afternoon we were sitting out on the patio, catching up after he'd been away for a couple days. I was underdressed per usual, so he offered to go inside and grab me a jacket. When he came back he handed me my jacket, and then threw a blanket on the ground (to project his knee, ever the planner), got down on one knee, and said he wanted to spend the rest of his life with me. Then he put a ring on it.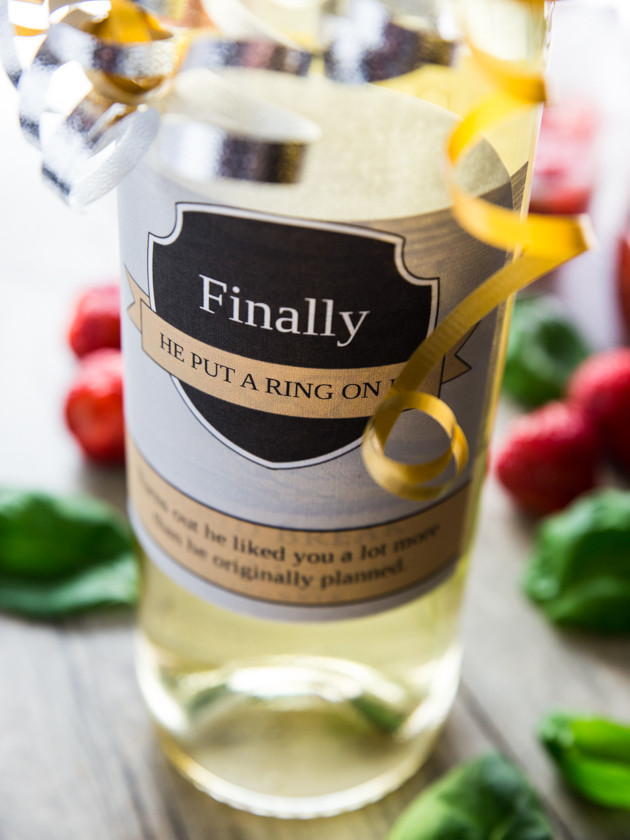 We celebrated with champagne, called our friends, took Teia on a long walk, referring to each other as "betrothed" the whole way, and then got together with people that night to cheers the news. To summarize, Saturday was the best day of my life, which means today we have drinks.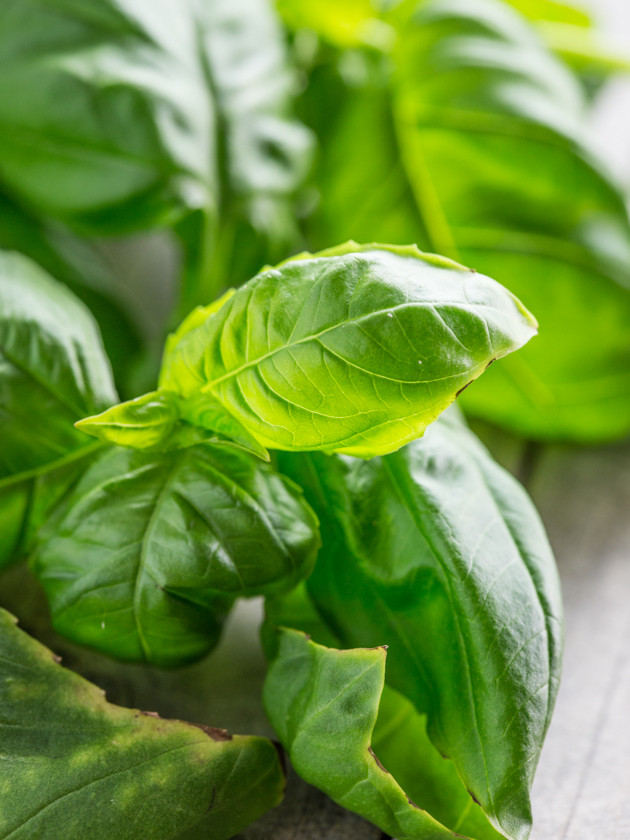 Today's cocktails are everything you want in a warm-weather drink: fruity, refreshing, and easy. If you're looking for a less-boozy option, you can omit the gin without it impacting the flavor too much. Me? I'm celebrating, so give me the gin, triple sec and the wine, please and thank you.
It seems fitting that our engagement cocktail would have basil, seeing as Ryan grows it for a living. That earthy basil works with juicy strawberries to infuse a boozy combination of white wine, triple sec, and gin. I put the mixture together before work, let it sit in the fridge during the workday, then came home and cheers'd with my new fiancé (<-- that's fun to say).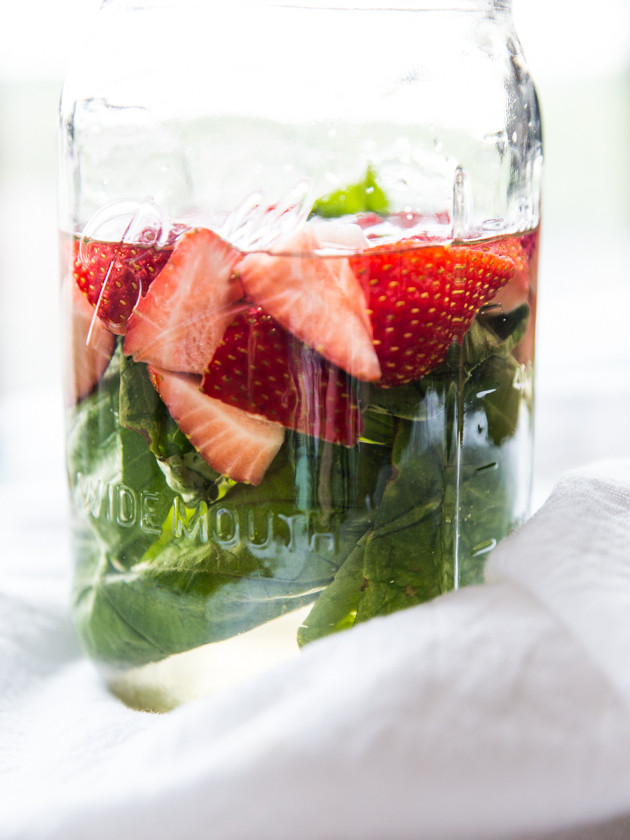 The first time I made this drink I muddled the strawberries with the basil, which seemed like a great idea, but the smashed strawberries floated to the top in an unattractive zombie-like fashion. Romantic, right?
The second time I roasted strawberries with some balsamic and sugar with the plan of making a strawberry syrup, which was very food-blogger-y of me, but it required too much effort for not enough flavor payoff. The winning trick was to throw together the strawberries, basil, booze, and wine in a pitcher (or large mason jar, if you're scrappy like me) in the morning, and let those flavors infuse over the course of the workday. Then, come home, add ice, and BAM, cheap n' easy happy hour.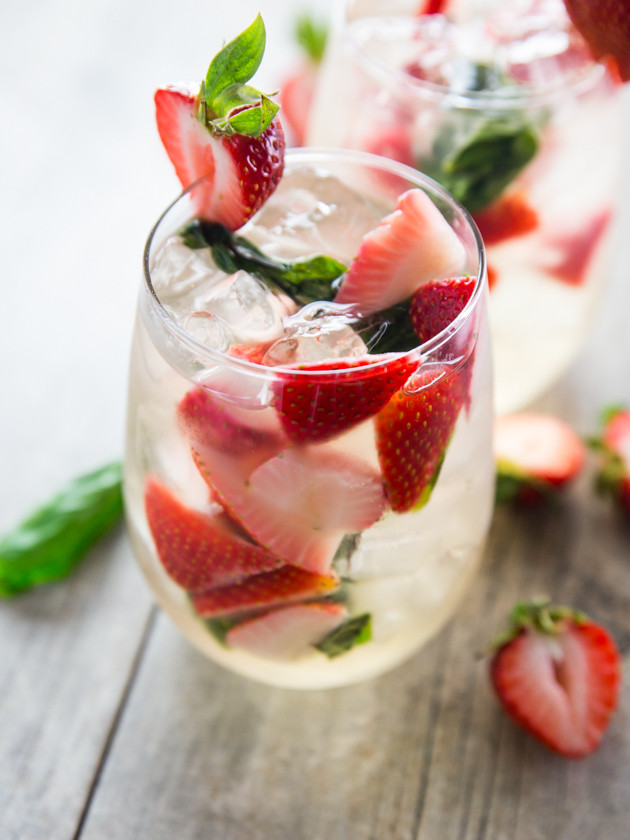 That's all from me for a little while – Ryan and I are leaving for France today for the next 10 days, which has turned into what I'm deeming our "engagement-moon" (<-- how amazing is this week for me? pretty amazing). If you want to keep up with our travels, be sure to follow along on Instagram!


Simple Strawberry Basil Sangria, For Two
Simple and flavorful sangria made with strawberries, basil, triple sec and gin. Easy to throw together, and a perfect serving for two!
Yield: 2 drinks
Prep Time: 4 hours 15 minutes
Total Time: 4 hours 15 minutes
Ingredients:
1/2 cup fresh basil leaves
6 strawberries, trimmed and quartered
3 ounces (2 shots) triple sec
1 1/2 ounces (1 shot) gin
12 ounces (1 1/2 cup) white wine
Directions:
Rub each basil leaf between your fingers to make them more fragrant. Add to a pitcher (or mason jar, if you're scrappy like me) with the strawberries, triple sec, gin, and wine. Let sit in the fridge for at least 4 hours (the longer the better).
Fill 2 wine glasses with ice, and pour the wine mixture over the ice. If you have extra room at the top of your glass, top off with some soda water.
Nutrition Information: Serving Size: 1 drink, Calories: 348, Carbohydrates: 20g, Fat: 0g, Protein: 1g, Sodium: 10mg, Sugar: 17g
5 Responses to "Simple Strawberry Basil Sangria, For Two"
Pingback: Strawberry Cocktails: HOORAY! magazine