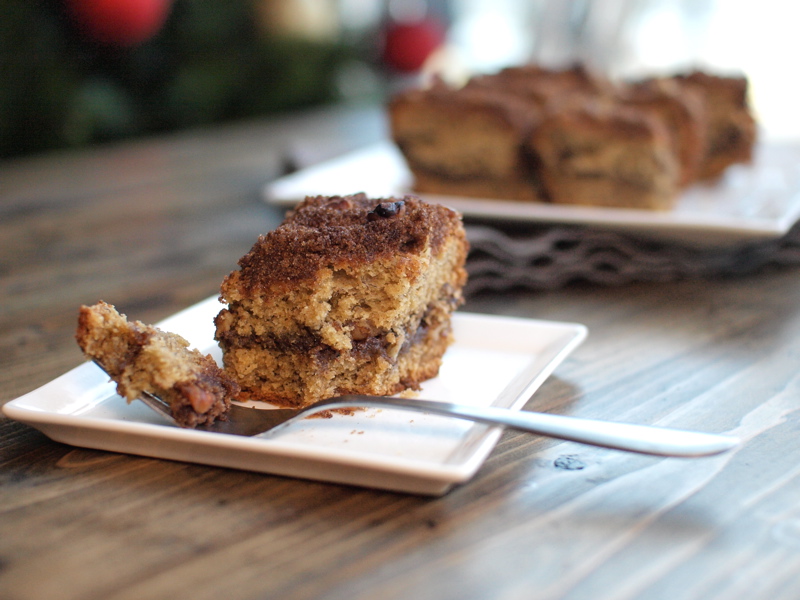 Let's talk about what happens around Christmas. Namely, let's talk about how sugar is EVERYWHERE. Cookies, truffles, and Bailey's-spiked cocktails line tables at Christmas parties. Families get together to make traditional goodies while licking fingerfuls of frosting. Coworkers bring treats into the office to spread the holiday cheer (guilty…).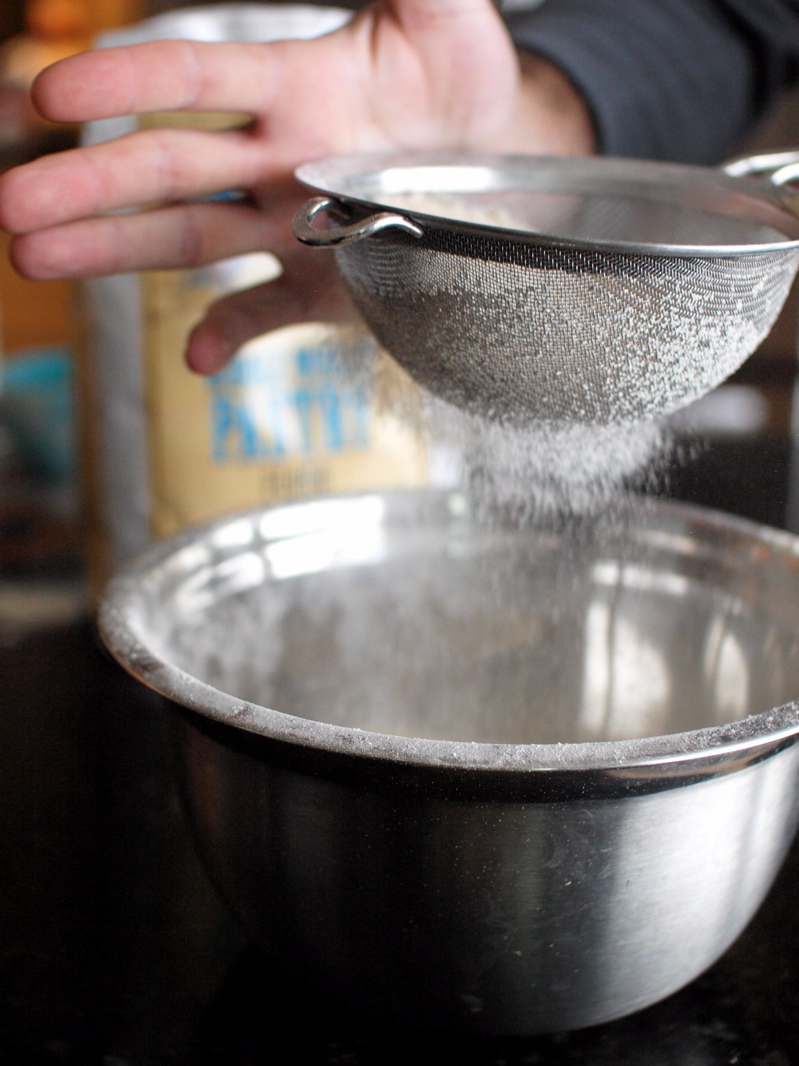 With sugar sprinkling its love all over the place, 'tis the season to add a bit of sweetness to every meal. For instance, my dinner on Saturday consisted of tortilla chips, cashews, and frosted sugar cookies. Yesterday my planned breakfast of oatmeal sat rejected next to the large caramel roll my boss brought in for me, and today I started my day off with this magical coffee cake.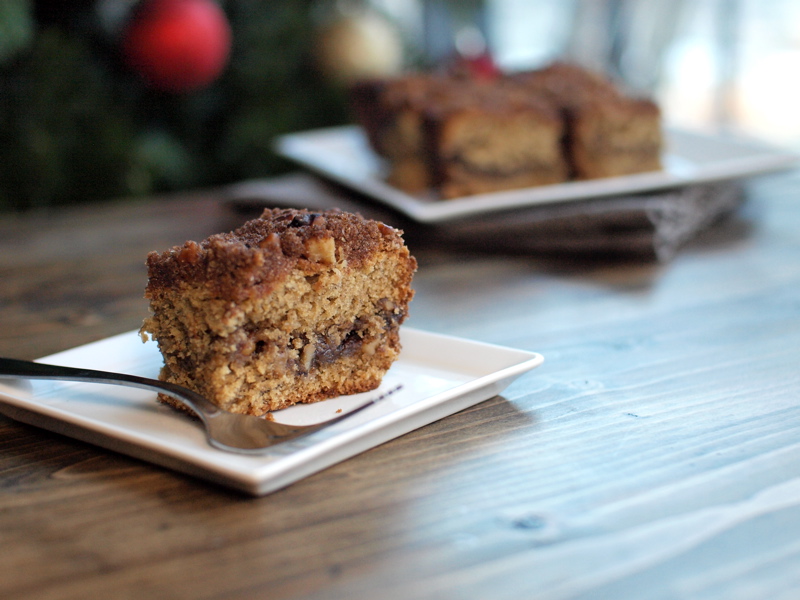 I love that coffee cake's name even implies that it belongs at breakfast. When do you drink coffee? In the morning. When do you eat coffee cake? In the morning. Logic.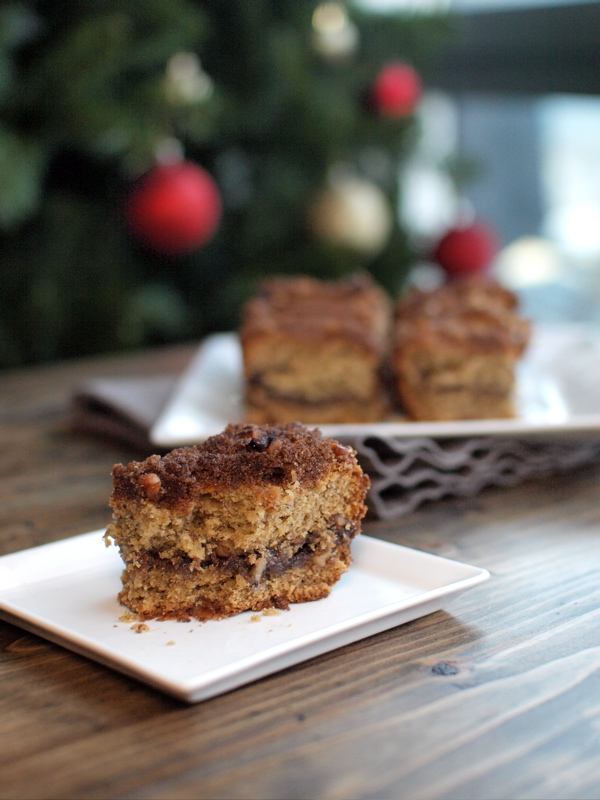 This cake brings together some of my favorite breakfast foods: banana, peanut butter, and, well, cake. Banana and peanut butter play off each other perfectly while keeping the cake moist, the cinnamon and brown sugar filling add just enough sugar and spice, and the walnuts add a bit of crunch. Totally legit breakfast.