By Katie 3 Comments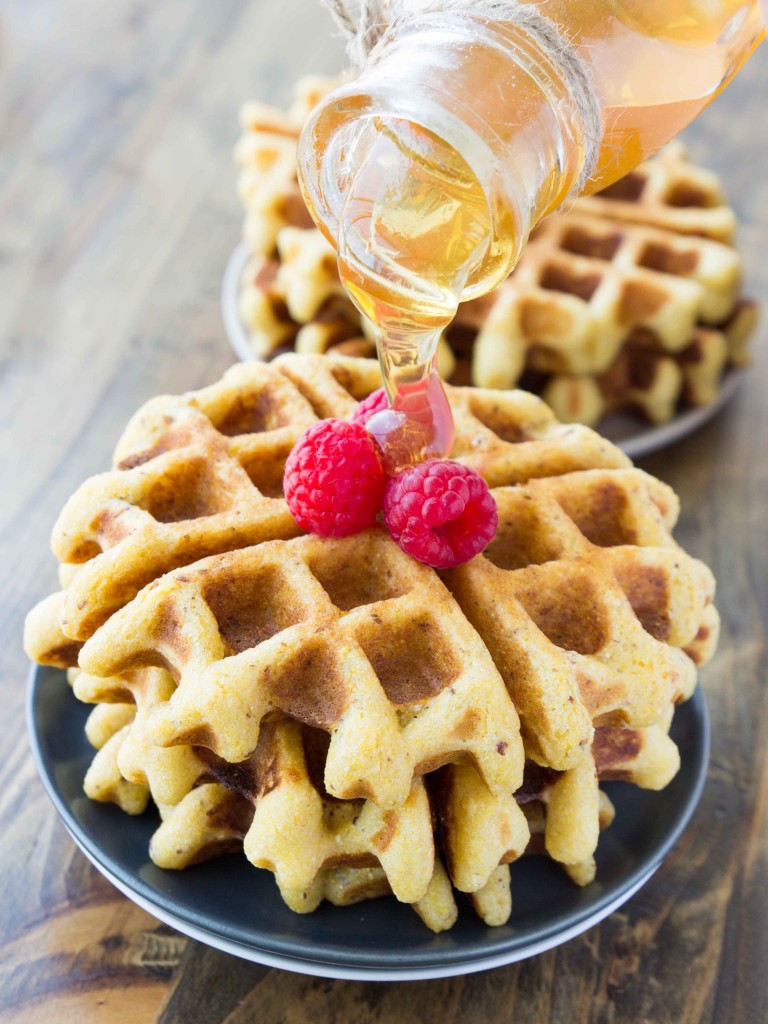 Dear Cornbread,
I'm sorry for all the smack I used to talk about you. I was out of line.
I used to wish you were something different – something saltier, maybe cheesier, and definitely less sweet. I used to think you looked better on the outside than you tasted on the inside.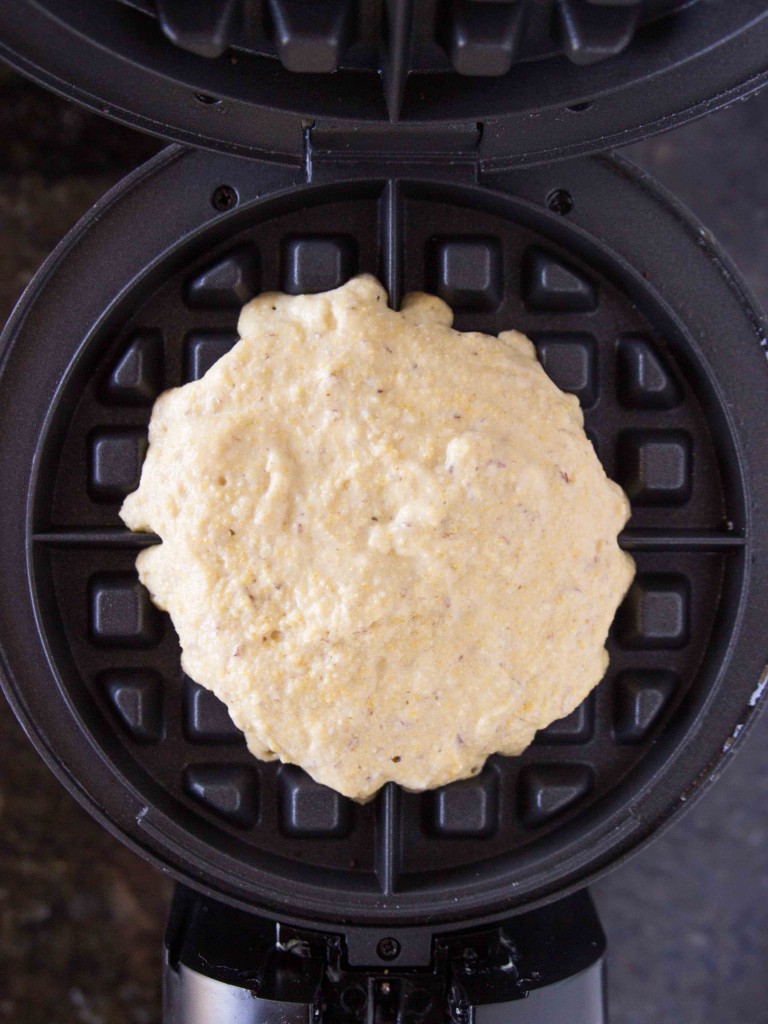 Then I had a raspberry cornbread cake that altered my whole cornbread outlook. Then I made some high protein jalapeño cheddar cornbread muffins (book recipe!), and THEN I made some golden brown, crispy, cornbread waffles.
I now realize that you are perfect in that grey area of salty and sweet. You shine in that grey area.
These waffles are lightly sweetened with honey, just slightly salty, and oh-so-crispy. They become golden brown on the outside, but have a fluffy center with just a bit of cornbread texture.
I've made this recipe 3 times in the past 2 weeks, and every time they turned out fantastically crunchy and flavorful. You can make them with non-dairy milk and a flax egg, or with the standard dairy milk and chicken egg – either way is perfect! The recipe makes 3 Belgian waffles (slightly smaller than 8″), but if you are serving a larger crowd you can easily double (or triple?) it.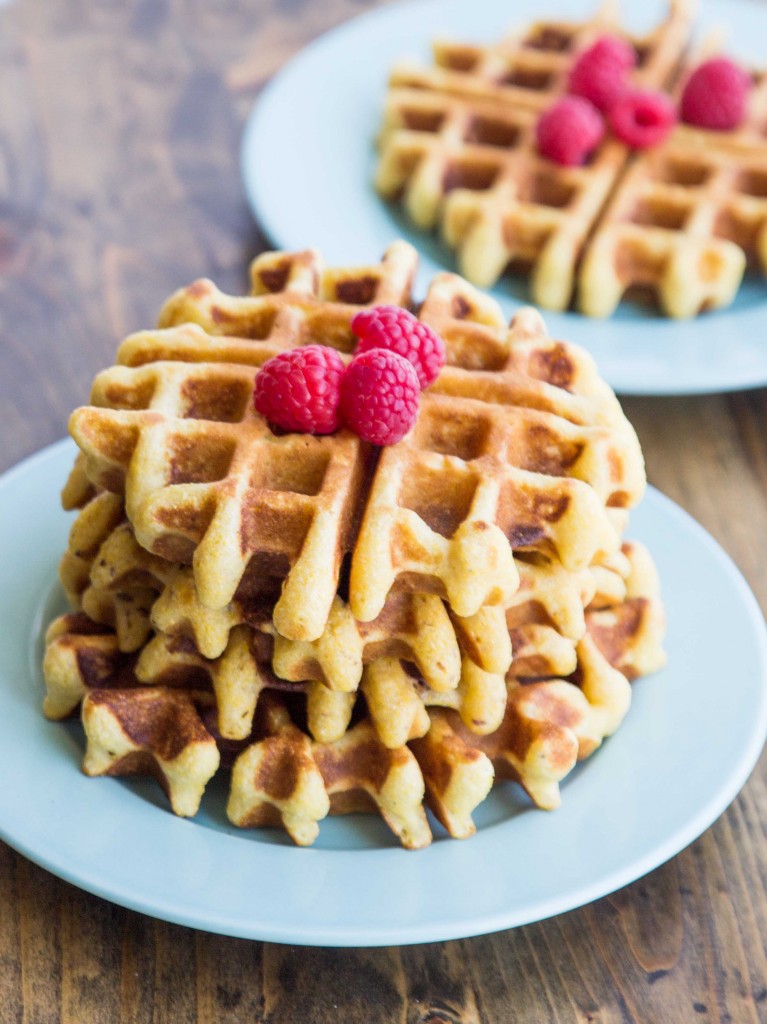 You just keep being you, cornbread, because you are pretty great.
…
Recent Posts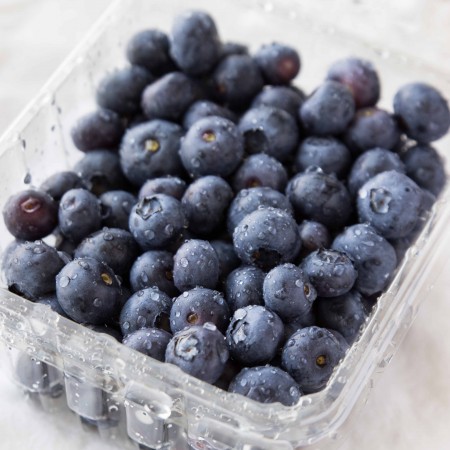 As I'm writing this from bed at 9pm, the daylight is almost gone, and Teia is licking my fingers as I try to type. She wants to go outside and soak up that last sliver of light. Maybe she's adopted the Minnesotan need to make the most of these summer days. Or maybe she's just…