By Katie 7 Comments
I used to dislike apple-flavored things, or at least I thought so. I also thought I disliked the taste of wine, and wasn't much for TV. Things change.
It turns out it's the fake apple flavor that I dislike. Apple martinis? Nope. Apple candy? Noooo thanks. A packet of apple cinnamon oatmeal? Bleh.
Take some real apples (honeycrisp, preferably), peel them (at first I wrote "feel" them – hehe), chop them, then caramelize them with some brown sugar? Now we're talking.
…
By Katie 4 Comments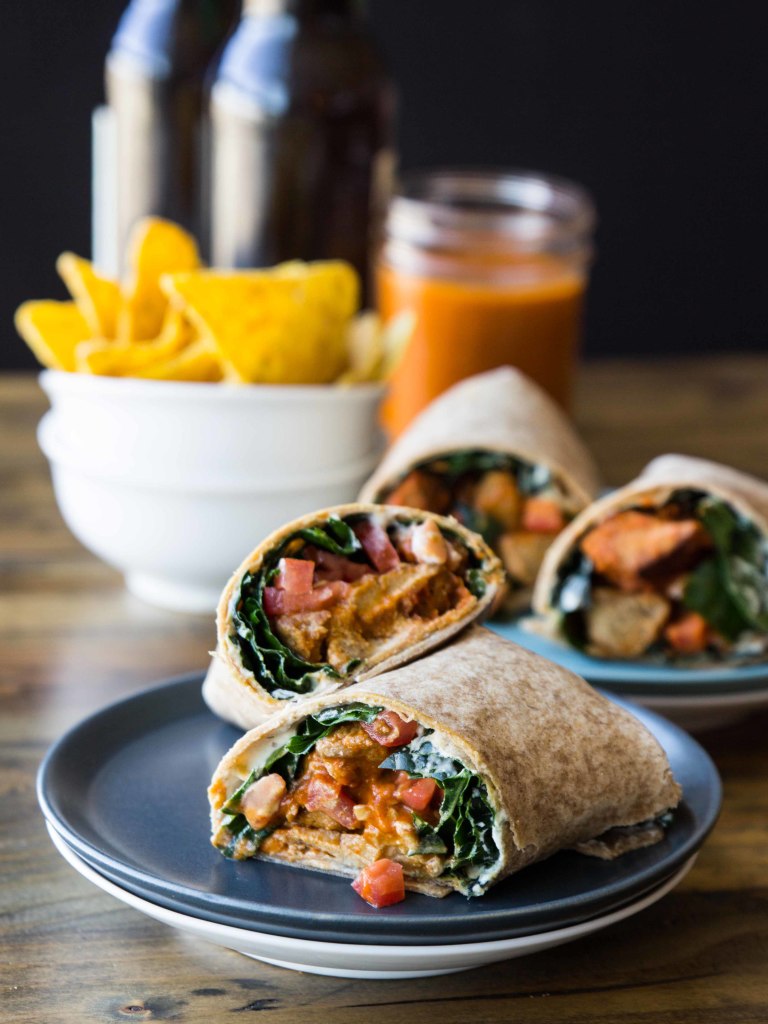 QUICK – you can choose one thing, ANYTHING, to eat at this moment. What would you choose?
Me: Changes by the hour, but right now I'd say an epic grilled cheese with roasted veggies and lots of hummus and avocado on thick toasted buttery whole grain bread. GAH.
Ryan: Buffalo chicken wrap. every time. all the time.
…
By Katie 6 Comments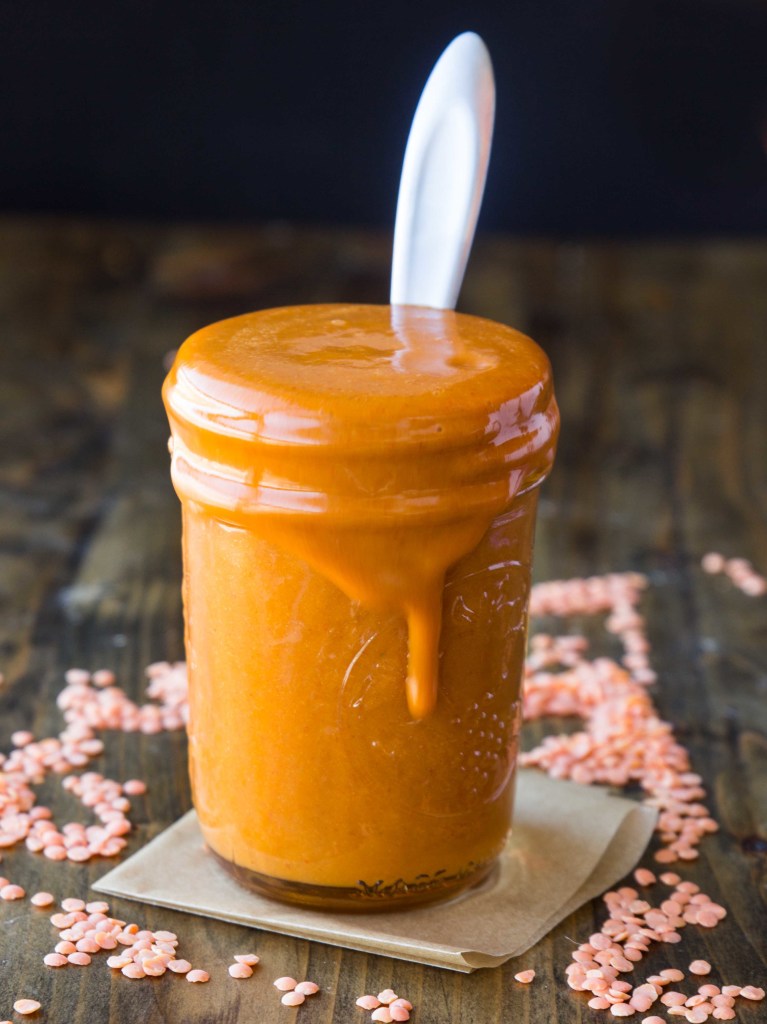 Hi hello! Happy Monday. Today, we are talking about Ryan's favorite condiment, and how to make it happen at home with one of my favorite ingredients.
BUFFALO SAUCE!
…made with red lentils. Heh? I know.
…
Recent Posts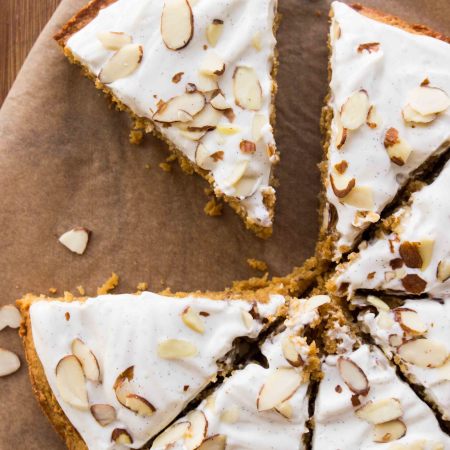 Happy Tuesday, folks! Tuesdays tend to be my "whomp whomp" day of the week, but it's okay because THERE'S CAKE. FOR BREAKFAST. If we're being 100% honest, which I almost always am (it's an affliction), I made this cake last weekend, so breakfast today was actually just peanut butter toast, which is great in its…