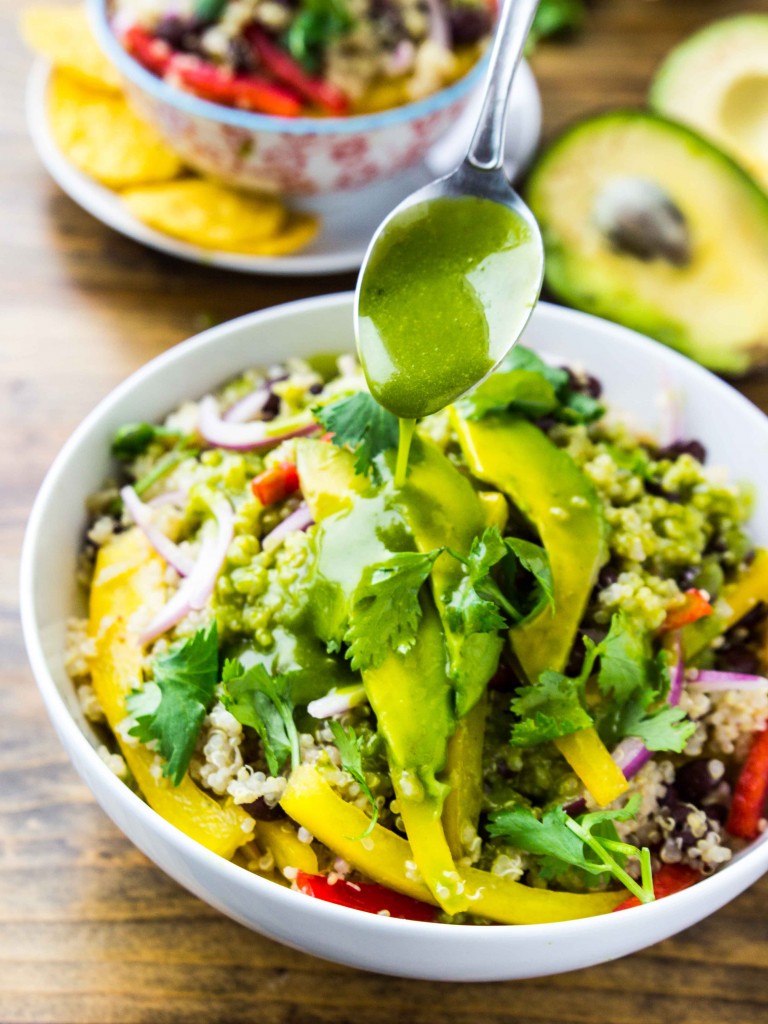 Alternate post title: The greenest dressing in all the land.
Alternate post title #2: That time my pretty quinoa salad got slimed, Nickelodeon style.
You out there, 90s kids?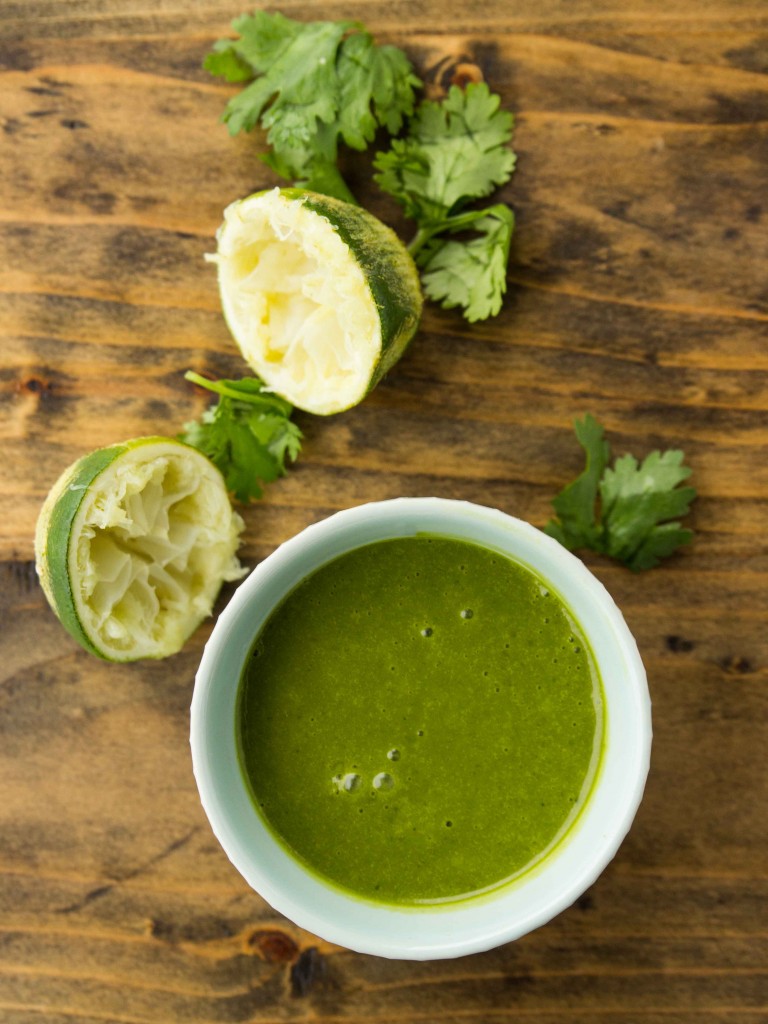 Before we get too off topic, please don't dismiss this dressing because it's so very, very green. This dressing is based off of a dip I've had at a Mexican restaurant near my house. A dip into which I plunge crispy and creamy deep fried avocado egg rolls, which happen to be the key to my heart, but that's a different story for a different day.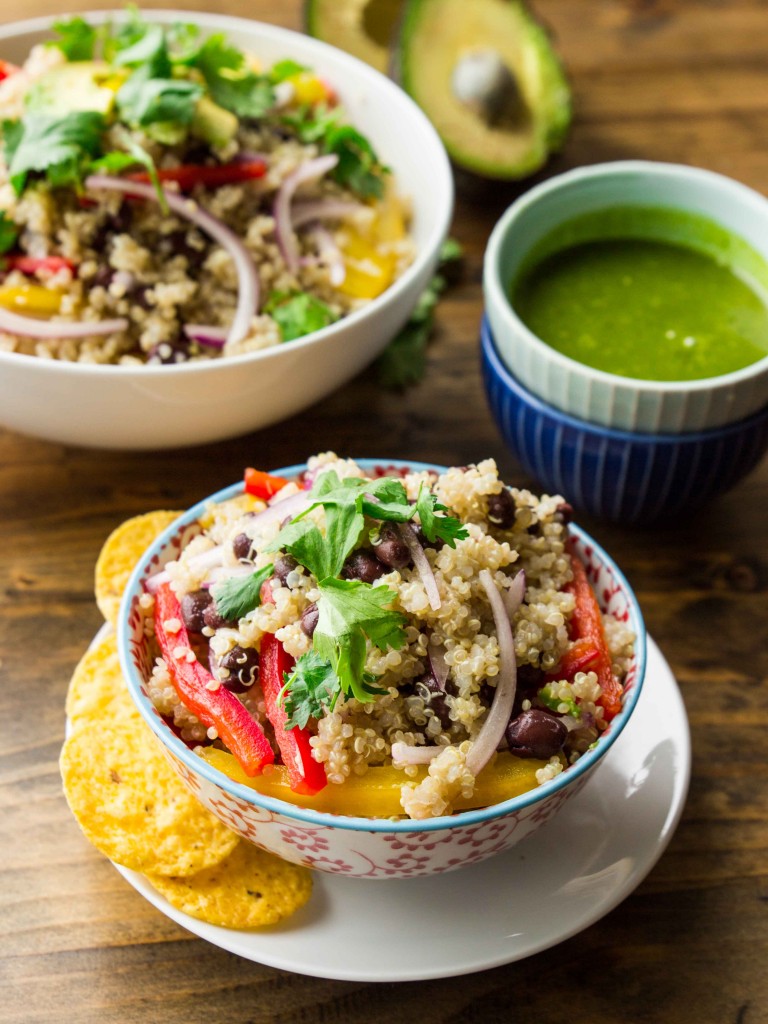 The combination of lime + honey + cilantro makes this vinaigrette tart but sweet but herby, and the perfect complement to a fajita-style quinoa bowl made with black beans, sweet bell peppers, red onion slices, and avocado. If you want the salad to be vegan, use agave in place of honey. If you're not concerned with keeping it vegan, you should definitely consider crumbling a bit of feta on top. Yes.
I've eaten this salad cold and warm, and after much consideration I've decided that I prefer it chilled. That could be because the Minnesota humidity has started to kick up over the past week, and someone keeps turning the AC off when I'm not looking. Tricky.
Whether eating cold or warm, I highly recommend you eat this quinoa with a handful of tortilla chips. I've had some serious feelings for tortilla chips lately, meaning they've made their way into most of my eating situations. While some may argue that they're out of place on the side of my pizza, or as an "appetizer" before my morning oatmeal (yikes), they're totally appropriate here, so crush, crunch, and scoop to your liking.
See? Thoroughly, deliciously slimed.
…