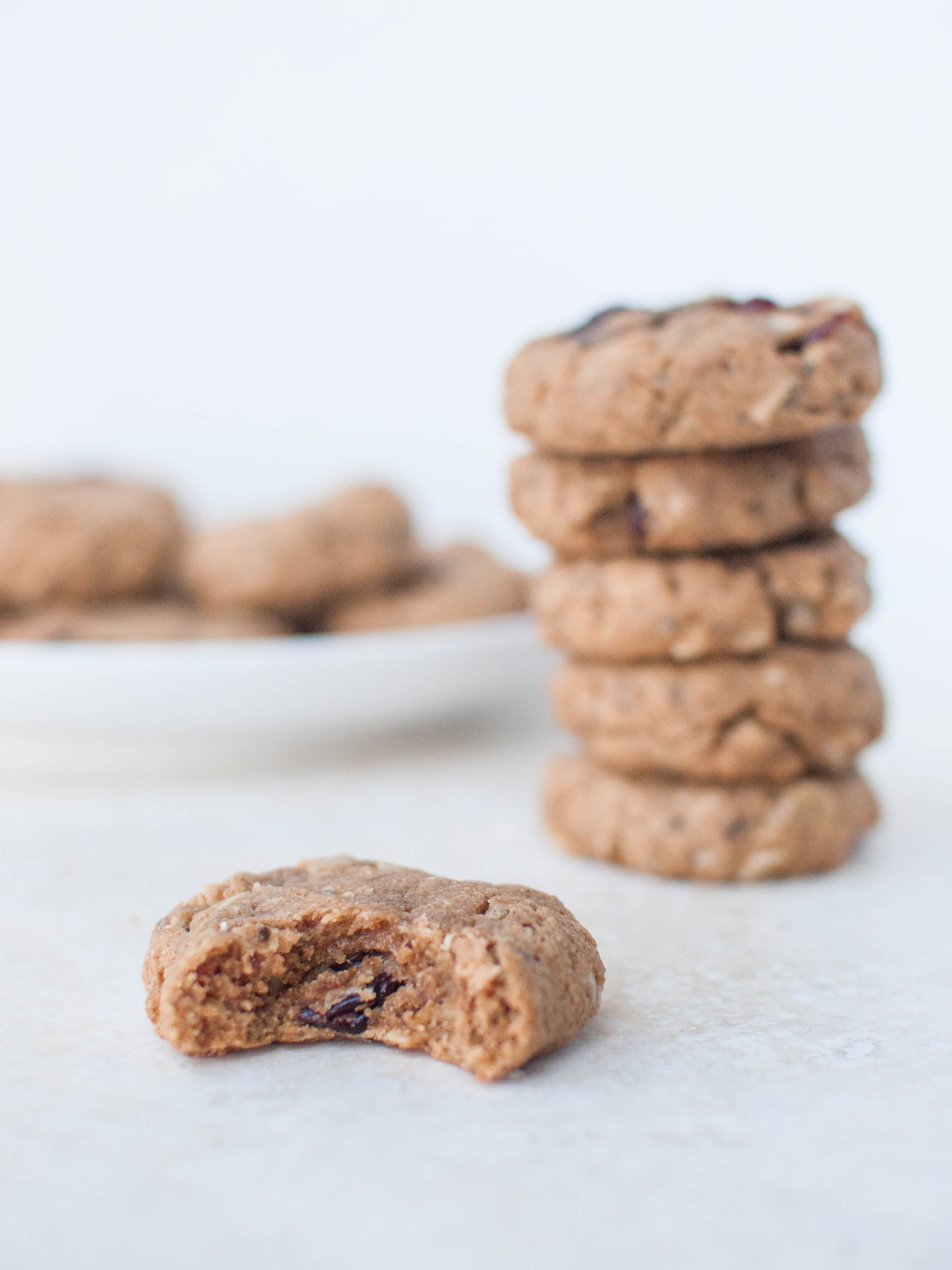 Oh 3pm, you're so predictable. All other hours of my workday at least provide some variety to my thought processes, but not you, 3pm. You're all about the antsy, boredom, will-this-day-ever-end cravings. No matter how much I stuff myself with a hearty and nutritious lunch, you're going to make me twiddle my fingers until I find something delicious for them to grasp, aren't you?
The form of these cravings changes day-to-day. I used to want chips, and then I went through a phase where I would just spoon peanut butter out of the jar (note: dangerous), but lately I've been all about sweets. Specifically, I want a baked good. At 3pm. Every damn day. Sure, a decadent midday baked good is fine every-so-often, but everyday? Get your head out of the sugary, cotton candy clouds, Katie.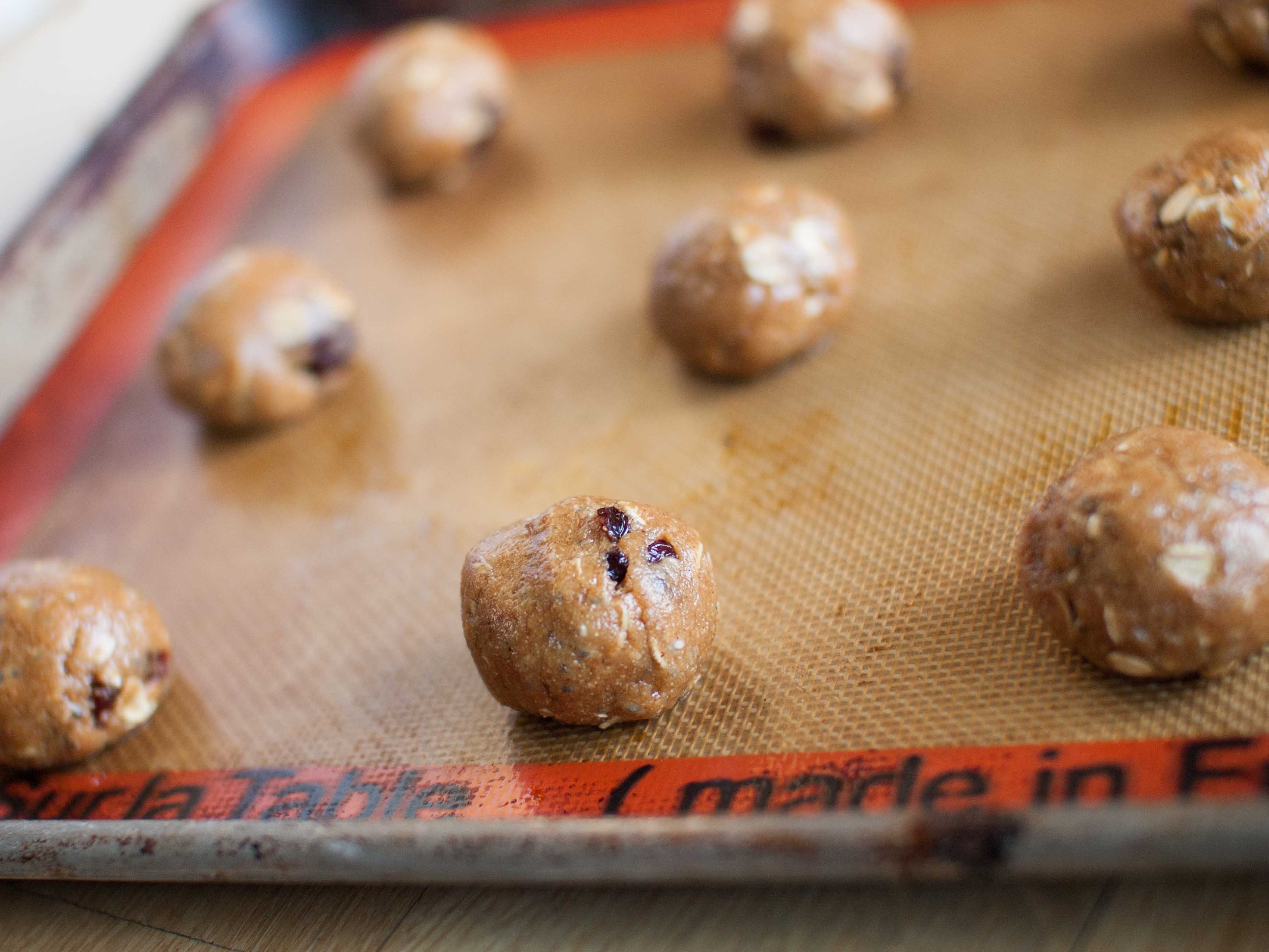 I do, however, heartily believe in the power of an afternoon pick-me-up. Sometimes you just neeeed that boost to get through the final couple hours of the workday. Which brings me to these cookies. I made them on Monday night when I realized I shouldn't deny myself the baked goodness, but perhaps I could make a healthier option than what's in the cupboards at work (i.e. Famous Amos).
These have everything I love in a cookie: thick, chewy, and full of texture, plus they're packed with maple syrup and almond butter, which are two of my favorite things. I've been eating them around 3pm at work this week and they definitely help me appease the late-afternoon ants in my pants.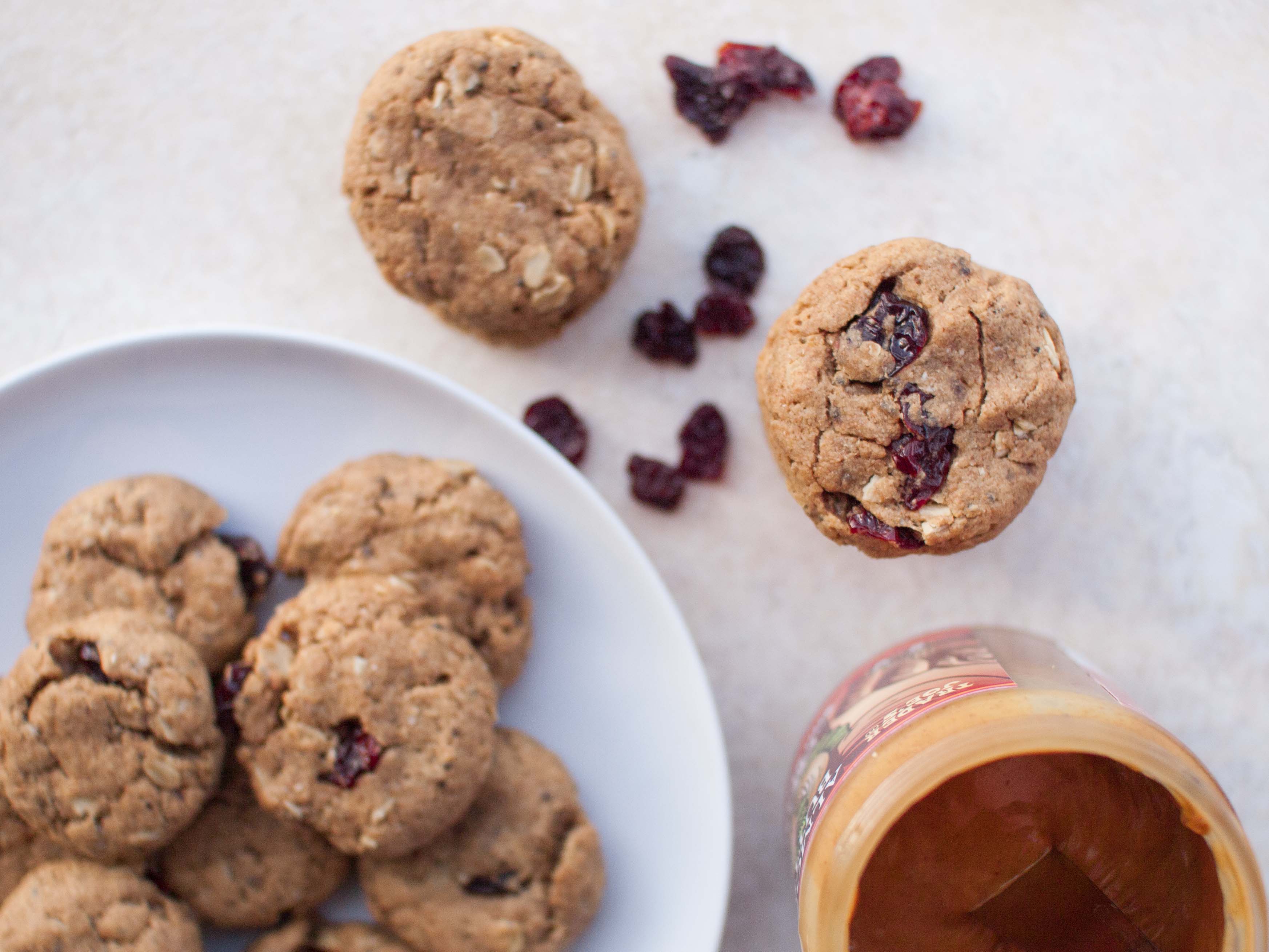 I only recently began baking with spelt flour, and I think I'm in love. It's a whole grain flour, but it's high in protein, easy to digest, and packed with nutrients. The flavor is nutty and similar to whole wheat, but I find it slightly more mild, which can make a big difference in the taste of your baked goods.
To boost the benefits beyond spelt, I used a small amount of coconut oil for the fat, then added applesauce, almond butter, and maple syrup for extra moisture and flavor. The oats add fiber and texture, while the dried cherries bring some tartness to the mix.
These cookies are vegan, but if you'd rather use a regular egg than a chia/flax egg I'm sure that would be fine. The other ingredients can also be tweaked to your liking; swap out the almond butter for peanut butter (or any other nut butter), replace the cherries with other dried fruits, nuts, or chocolate chips (which I MUST try next). Obviously, if you try any different combinations, let me know!
Continue reading →