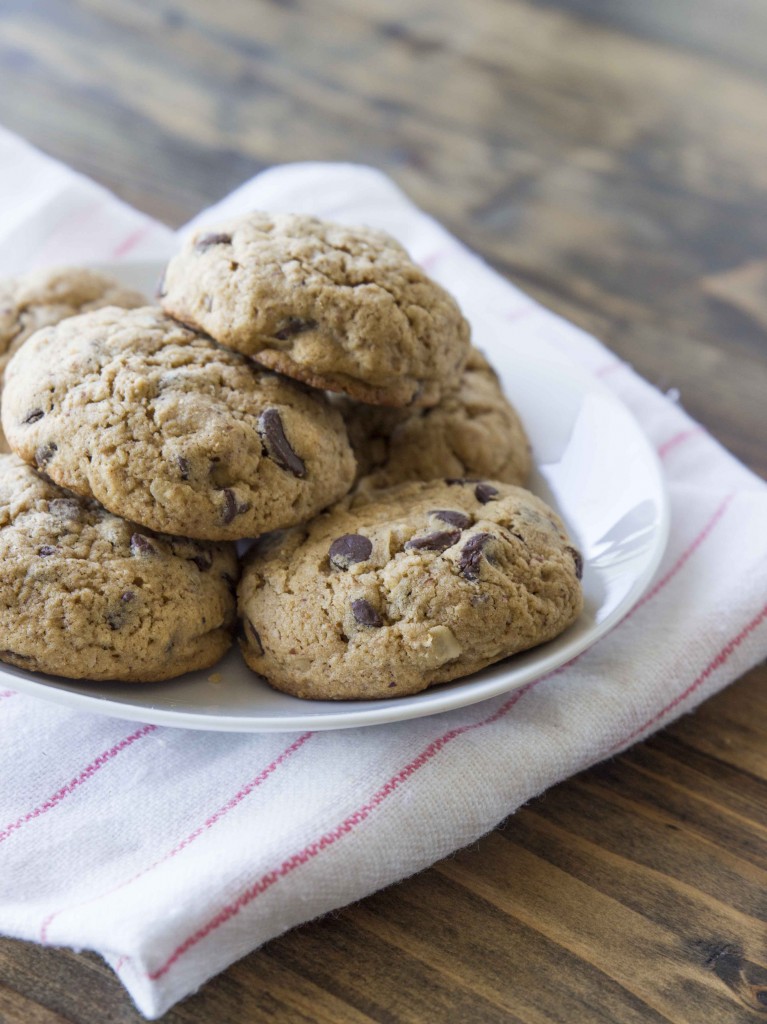 It's been a while since my body told me, definitively, that I need to slow down and take a breath. I finally reached that point last Wednesday.
In the midst of a comically stressful week, my body succumbed to one of the worst colds I've ever had. It felt as though I had been hit by the sickness bus. My head hurt, my back hurt, my body ached, my nose itched, and my sneezes were so intense that I saw my dog's entire body jump with each expulsion, as though levitating from the energy coming from my mouth.
Every moment I spent vertically made me feel worse. My body forced me to slow down, sleep a ton, and finally watch Frozen. Totally worth all the hype, by the way.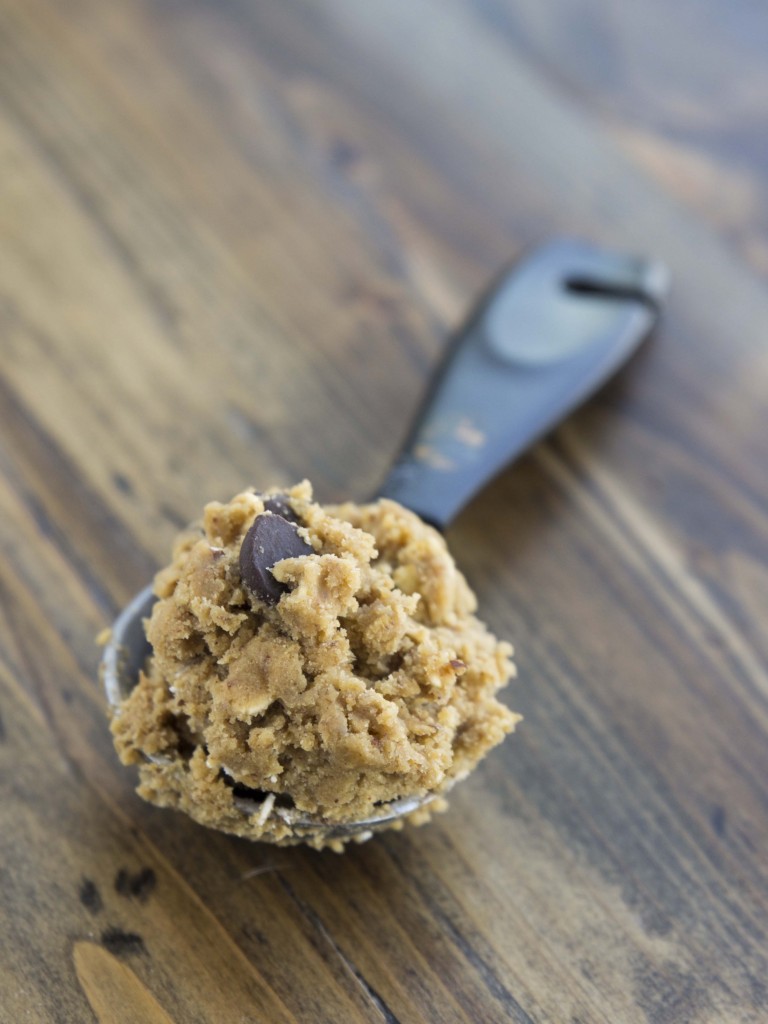 When I felt well enough to move like a normal human, I decided to bake cookies for myself. Most of my baked goods are made with others in mind. I always know I'll enjoy them as well, but my main thought when baking will be, "My family will love these," or "I can bring these to work/my friend's house" etc. This time I made cookies just for me, specifically to my tastes and food preferences. Sure, I've shared with friends and family when they've been around, but this particular batch of cookies has made its home in my little glass cake stand on my kitchen counter, and is primarily being consumed by yours truly. These cookies make me happy.
It was a small step in self nurture, which is something I've kind of been lacking lately. I have no qualms about making myself feel better with food. It is what it is, and it's pretty tasty.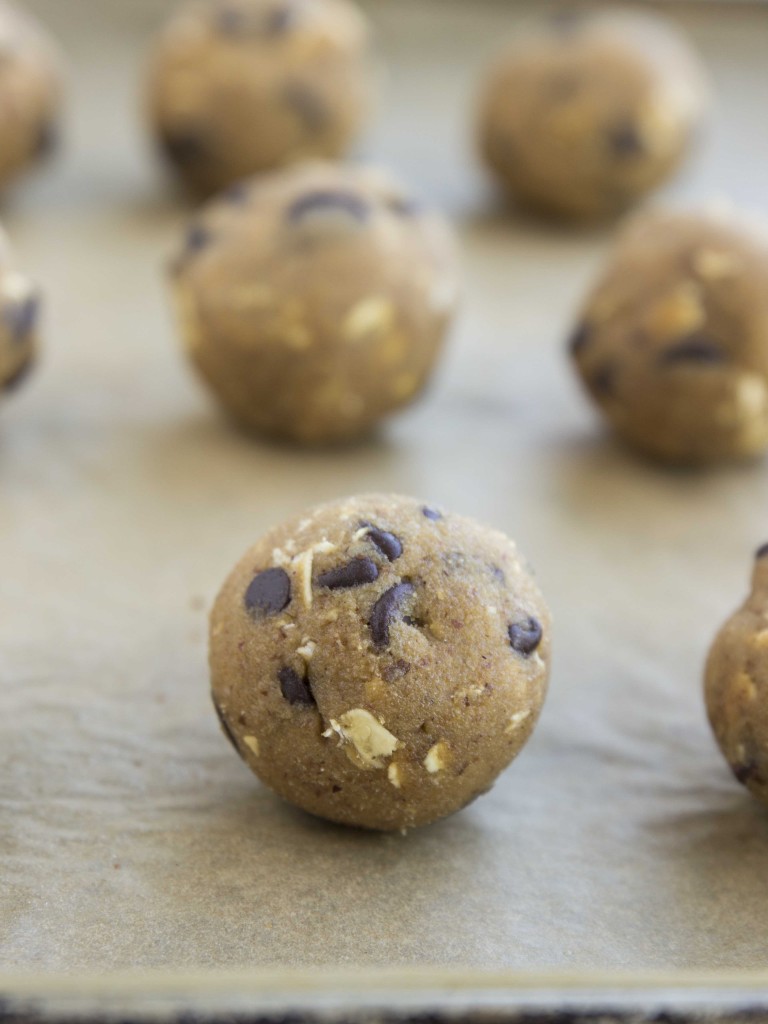 These cookies are made without refined flour or sugar, but they're also made with a hefty amount of brown butter and dark chocolate. Since I'm a bit of a whole foods advocate, but also a brown butter and chocolate advocate, all of these ingredients seemed appropriate.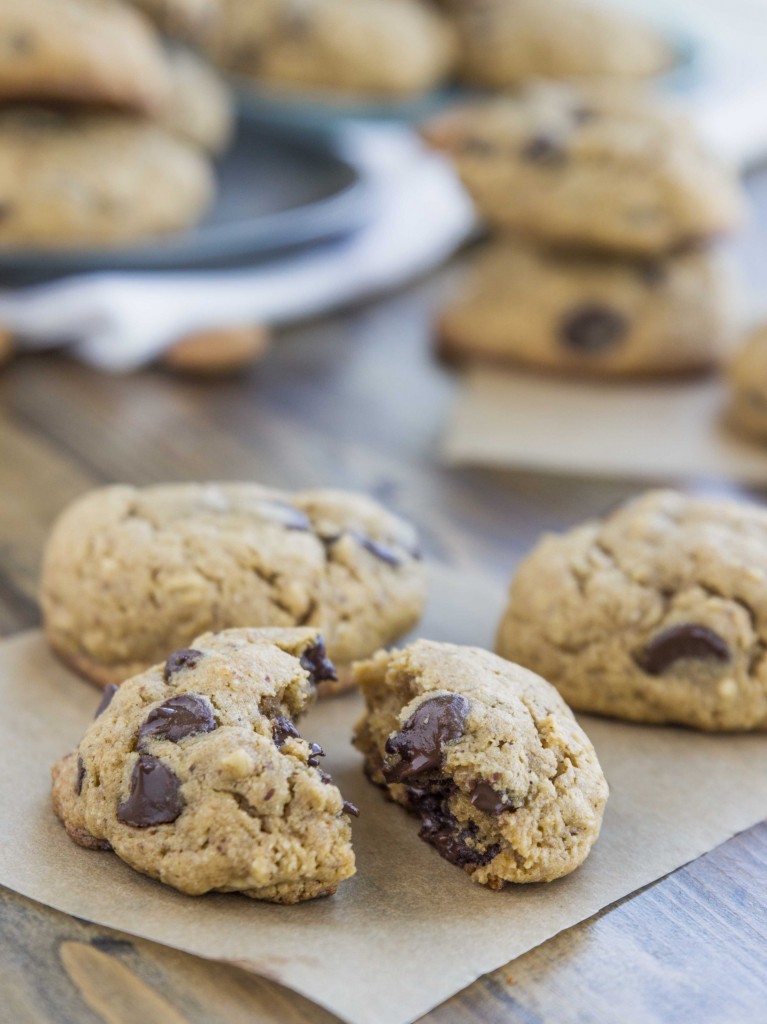 I used spelt flour, because I love its subtle nutty flavor, but you can definitely swap whole wheat pastry flour, or unbleached all purpose (if you're not concerned with the "whole grain" thing). Almond meal adds moistness and a light almond flavor to the dough, while old-fashioned oats bring a bit of texture. If you don't have sucanat (dried sugar cane) on hand, I suspect you could swap it with brown sugar, since the flavor is very similar.
These cookies are thick, chewy, and stay soft for days. I like heating them up in the microwave for 10-15 seconds before devouring, because melted chocolate chips make life better.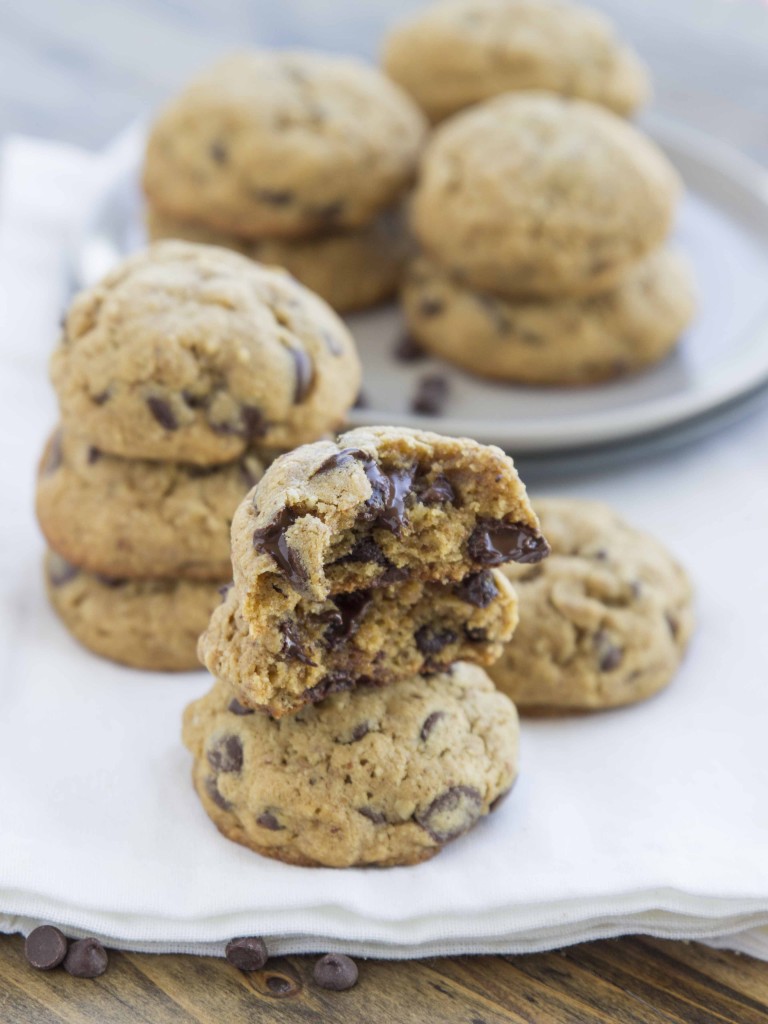 Take care of yourself. Make some cookies.
…