Triple Coconut Chocolate Chip Quick Bread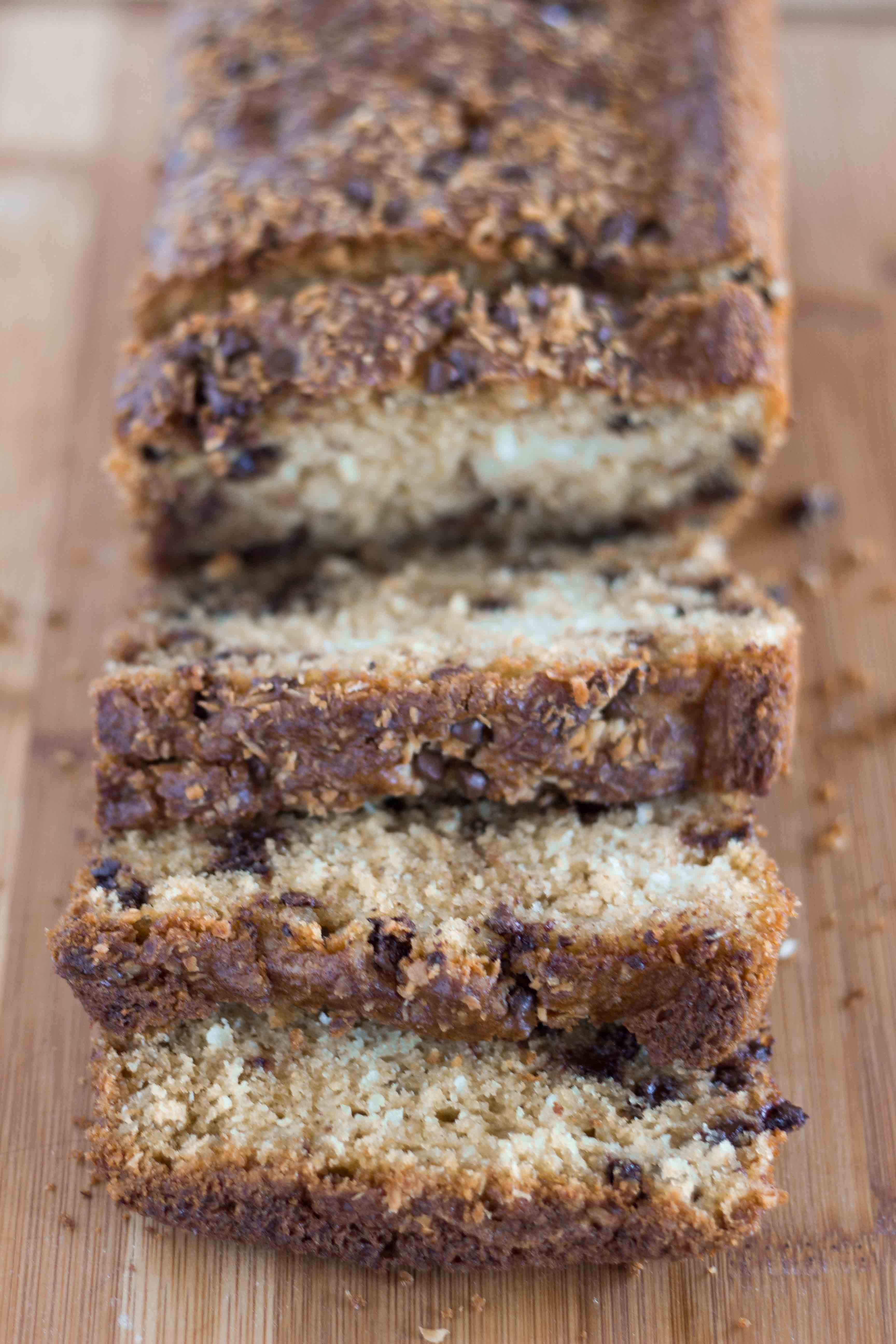 Well, here I am talking about coconut and chocolate again. I apparently
can't get over it. I mean really, how many ways are there to combine coconut and chocolate? I MUST discover them all, no matter how long it takes.
Hey, there's that life goal I've been searching for. My college counselor would be so proud.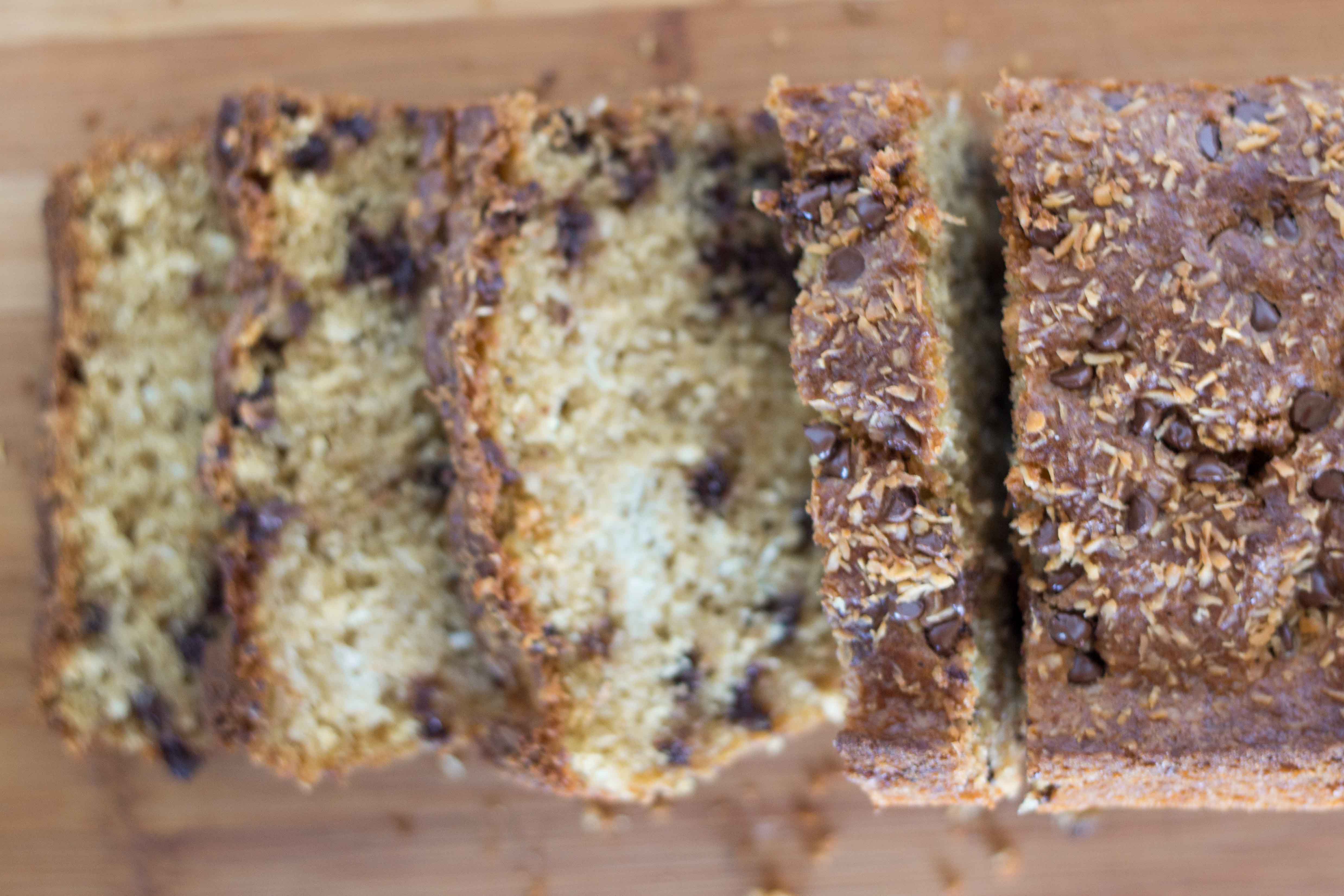 Speaking of choco-coconut combos, for Mother's Day I made a coconut chocolate chip and cherry coffee cake. Since my mom always insists that I forego "anything weird" when I bake for her, the cake was full of butter, white flour, and oh-so-much sparkly granulated-sugar goodness.
I was going to remake my Mother's Day recipe this week to share with all of yous, but instead decided to tweak it to fit into my everyday sweet snack preferences: more of a bread, less of a cake, more coconut flavor, a bit less sugar, and some whole wheat flour for a nutty hint and to make it just the teensiest, tiniest bit healthier…but not toooooo healthy, because you've probably noticed by now that one of my favorite places is that grey area between breakfast and dessert.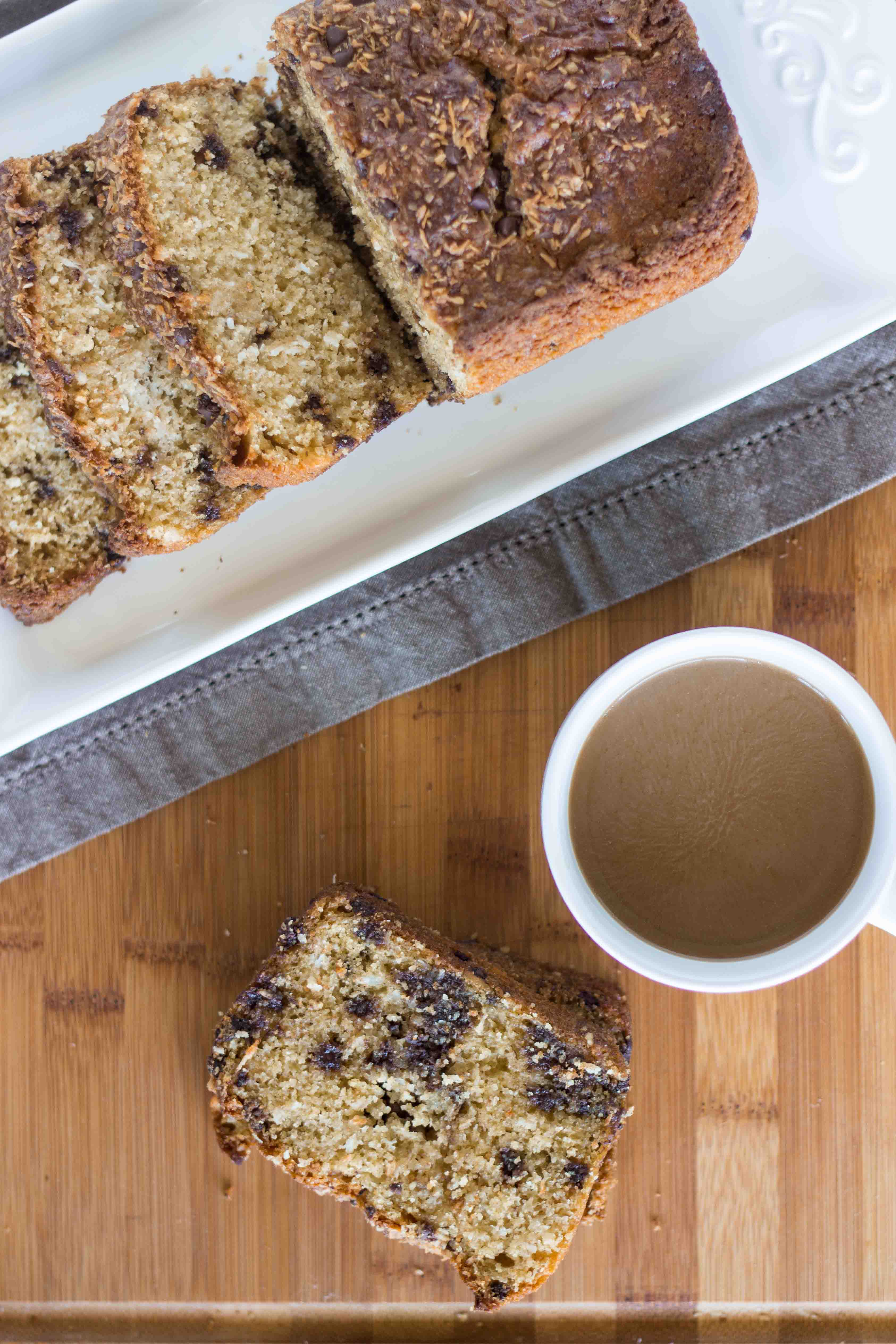 I wanted as much coconut flavor as possible in this bread, so I used coconut oil, coconut milk, and shredded coconut. Since coconut without chocolate is absolute nonsense, I had no choice but to add mini chocolate chips so that the chocolate flavor could blend with the coconut in every bite.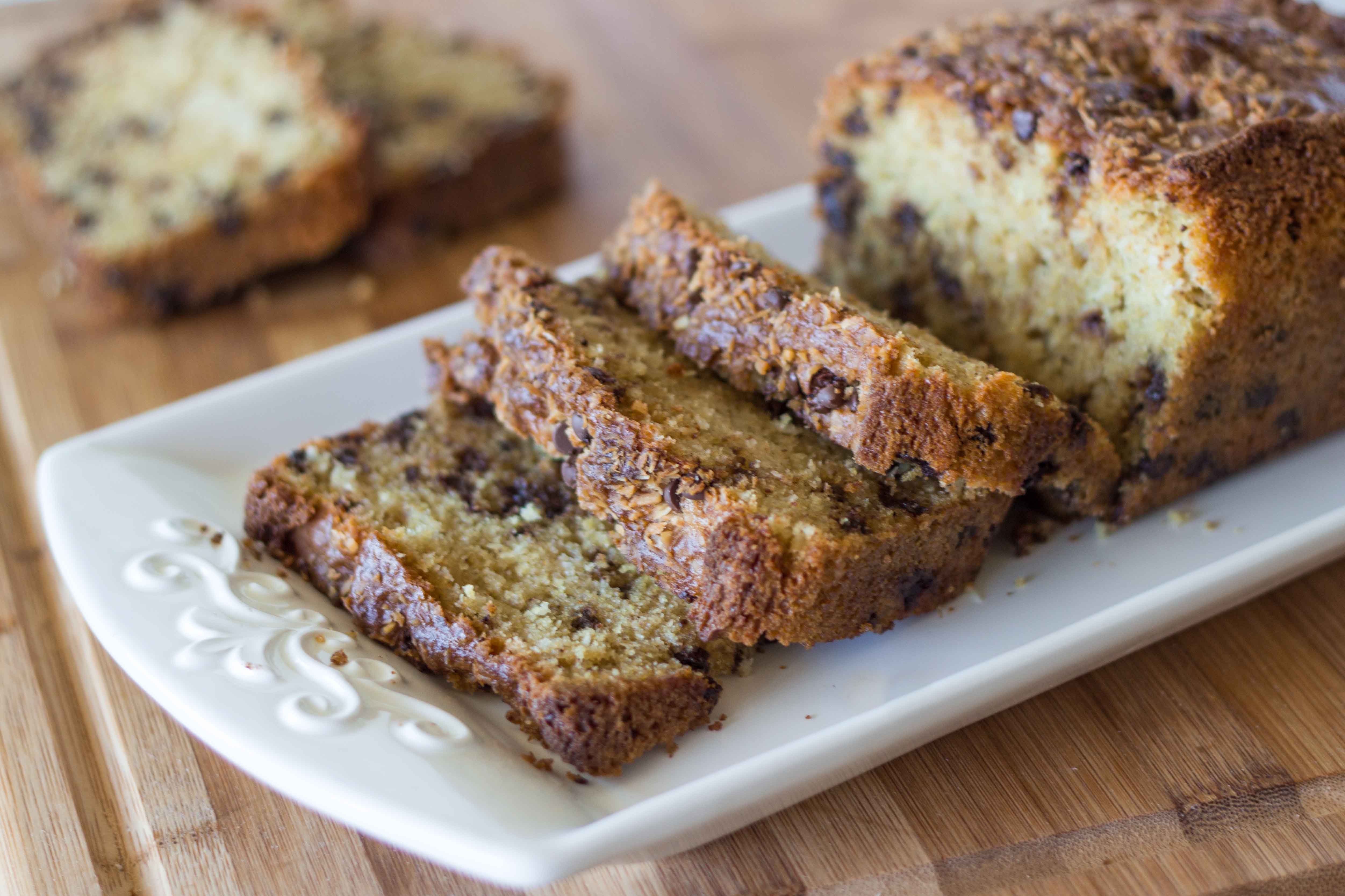 Simple to put together and packed with coconut flavor, this bread would be a perfect addition to any brunch spread…or you could be like me and bring it into work to share on a dreary Monday because 1) You get to pick at it throughout the work day whenever the craving hits, and 2) It will get gobbled up so fast during the day that it won't linger on your kitchen counter, tempting you to eat it for breakfast, lunch and dinner over the course of the week. Which, trust me, is a definite possibility.


Triple Coconut Chocolate Chip Quick Bread
A simple and delicious quick bread bursting with coconut flavor.
Author: Katie of Veggie and the Beast
Recipe type: Quick Bread, Dessert, Breakfast
Serves: 12
Ingredients
½ cup coconut oil, measured solid and then melted
¾ cup white sugar
1 cup coconut milk (I used lite, but regular would work as well)
2 eggs
2 teaspoons vanilla extract
¾ cup whole wheat pastry flour
¾ cup all-purpose flour
1 teaspoon baking soda
½ teaspoon baking powder
¼ teaspoon salt
¼ teaspoon cinnamon
½ cup Greek yogurt (I used Chobani Plain Nonfat)
1 teaspoon cornstarch
½ cup plus 1 tablespoon mini semisweet chocolate chips
½ cup plus 1 tablespoon unsweetened shredded coconut
Instructions
Preheat the oven to 350.
Beat the sugar into the melted coconut oil until fully incorporated. Pour in the coconut milk, eggs, and vanilla, then mix well.
In a separate bowl, whisk together the flours, baking soda, baking powder, salt, and cinnamon. Slowly add the dry ingredients into the wet, scraping down the bowl with each addition.
In a small bowl (or the one you just used for the dry ingredients) mix ½ cup of chocolate chips with 1 teaspoon of cornstarch. This will keep them all from sinking to the bottom.
Gently fold in the ½ cup chocolate chips, ½ cup coconut, and Greek yogurt.
Pour the batter into a greased 9-inch loaf pan, then sprinkle with another tablespoon each of chocolate chips and coconut. Bake for about an hour, or until a knife inserted into the center comes out clean.
When it's fully baked, let it sit in the pan for about 10-15 minutes, then carefully remove the bread from the pan and let it sit on a cooling rack until mostly cool (this will make slicing much easier and less heartbreaking).
Slice it up, then spread on some butter, peanut butter, jam, or just eat it perfectly plain.
4 Responses to "Triple Coconut Chocolate Chip Quick Bread"