The Beast Speaks: Cheesy Buffalo Cauliflower Dip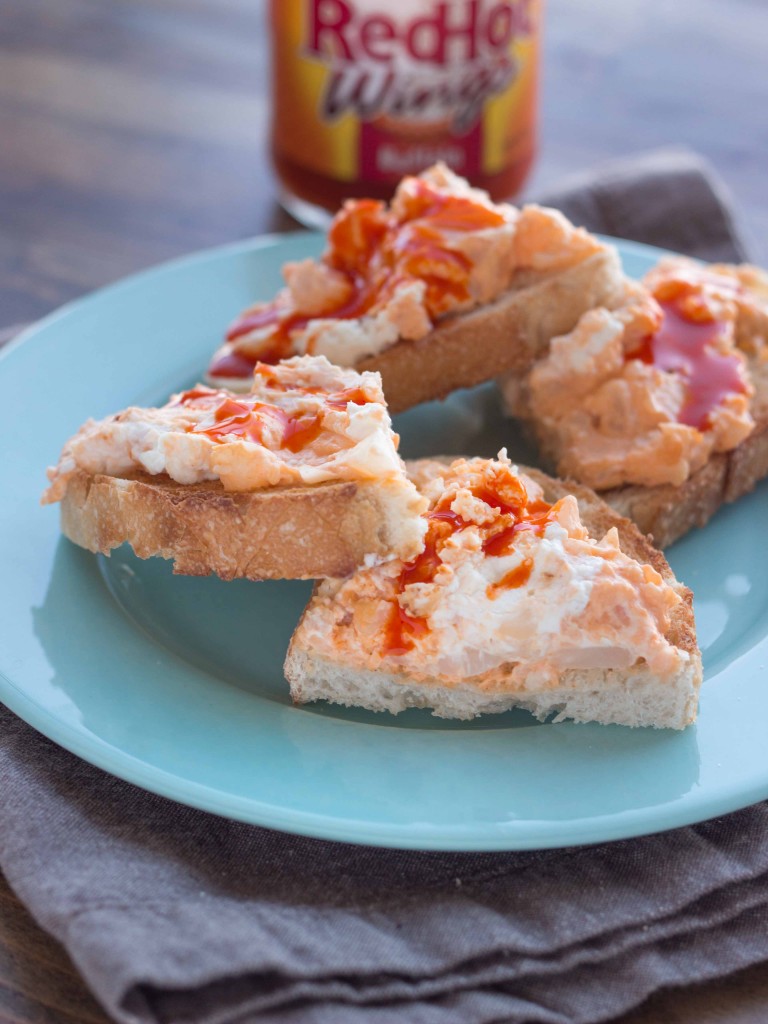 For over a year The Beast and I have toyed with the possibility of sharing one of his manly creations on the blog. He does make up half of the blog title, after all. Every time he's made something, however, he's ignored my nagging request to pay attention to ingredient amounts, so none of his masterpieces have resulted in actual postable recipes…until now.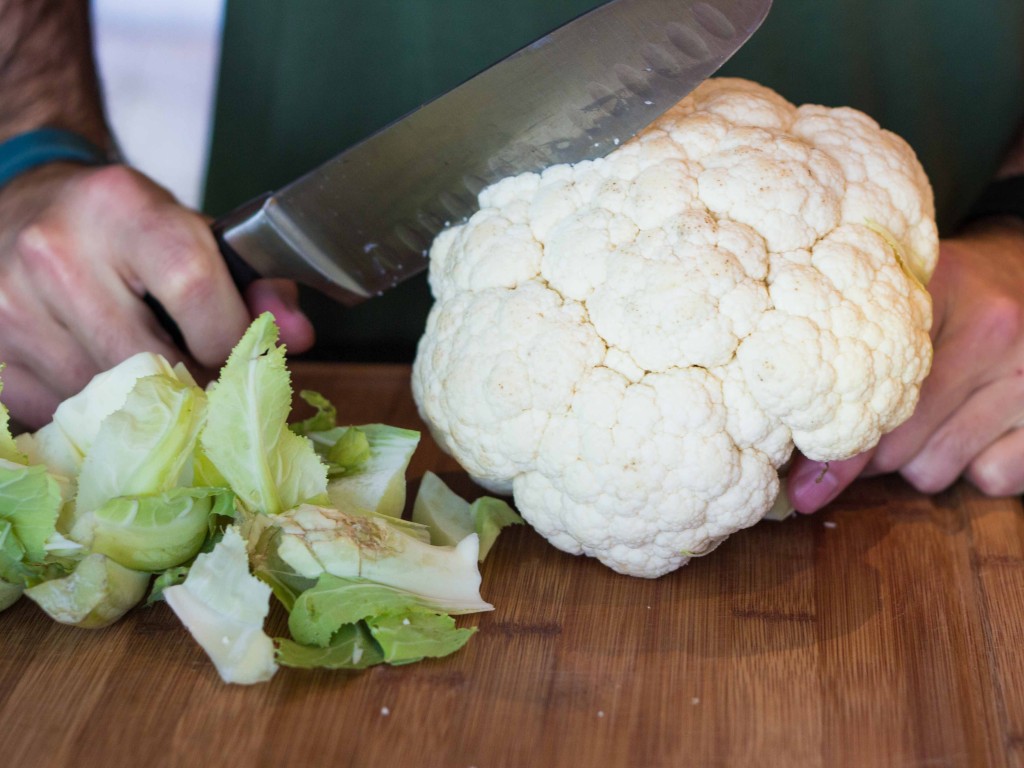 I've mentioned before that The Beast could eat buffalo chicken all day every day in any form. He LOVES it. If a restaurant menu has buffalo chicken he will order it…every time.
In May I made buffalo cauliflower sloppy joes, and he amazingly stated that he would choose those sandwiches over buffalo chicken. WHAT. That meal paved the way for something even crazier last month when, with no input or nudging from me, Ryan came up with a recipe for buffalo cauliflower dip. We both loved it so much that he made it twice in one week so he could bring it to my parent's house for Christmas, and even my picky family members gobbled it up. Since no one in my family ever (EVER) agrees on food, that's a big stamp of approval.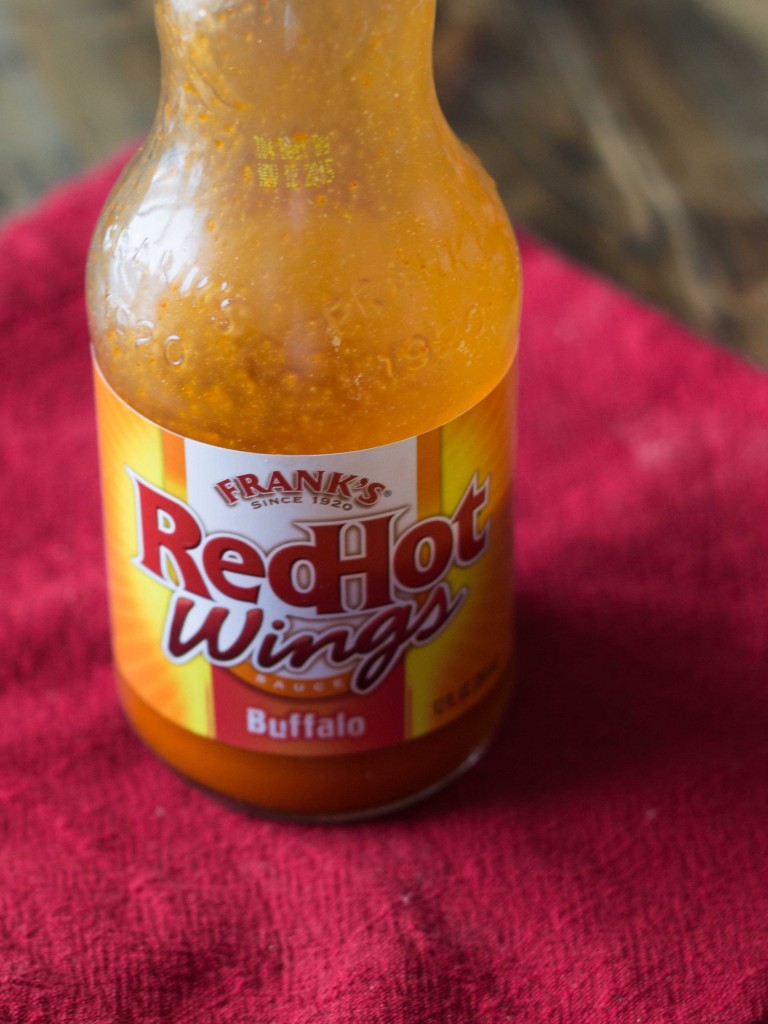 The first time he made this he used a little more buffalo sauce, but the second time he toned down the spice because we were bringing it to my family's very scandinavian taste buds. I liked the version with extra heat, but know that you can vary the amount listed below to your tastes.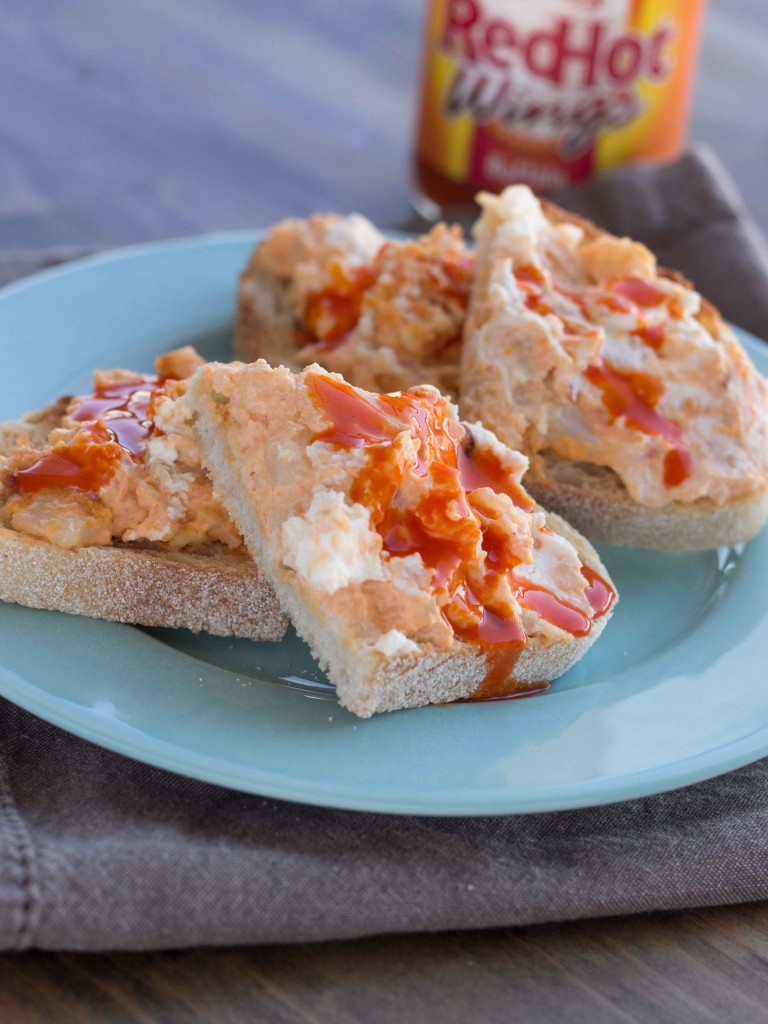 This recipe is very rich (I mean LOOK at the amount of cheese), but rest assured that if you and your friends can't plow through an entire recipe in one night, this dip is GREAT as a spread for grilled sandwiches, or heated up for some pita chip/cracker/baguette snacking for 3-5 days after you make it.


Cheesy Buffalo Cauliflower Dip
A vegetarian take on buffalo chicken dip, made with 4 cheeses and chopped cauliflower. Cheesy, spicy, and every bit as addicting as the meat version.
Yield: Many
Prep Time: 10 minutes
Cook Time: 30 minutes
Total Time: 40 minutes
Ingredients:
1 head of cauliflower, chopped into ½-inch chunks
12 ounces cream cheese (1 1/2 blocks), softened
8 ounces sour cream
8 ounces sharp cheddar cheese, shredded
4 ounces white sharp cheddar cheese, shredded
6 ounces crumbled feta cheese
6-8 ounces Franks Buffalo Wing Sauce
Directions:
Bring a large pot of water to a boil.
Dump the cauliflower into the boiling water and simmer for about 10 min. or until it's soft.
While the cauliflower is boiling, combine 4 ounces of the cream cheese, sour cream, sharp cheddar cheese, white sharp cheddar cheese, and Frank's Buffalo Wing Sauce in a separate bowl.
Prepare a 9" casserole dish (or similar) by spreading 8 oz. of cream cheese evenly on the bottom.
Once the cauliflower is cooked, stir in sauce from step 3. Mix thoroughly.
Evenly spread the cauliflower/sauce mix on top of the cream cheese base in the casserole dish.
Spread the feta cheese crumbles and the remaining sharp cheddar cheese over the top of the dish.
Bake at 350 degrees for about 25-30 minutes. or until the cheese is melted throughout. Turn the oven to broil for a few minutes until the top is golden.
Serve with sliced baguette or pita bread.
3 Responses to "The Beast Speaks: Cheesy Buffalo Cauliflower Dip"