Easy Mediterranean Pantry Pizza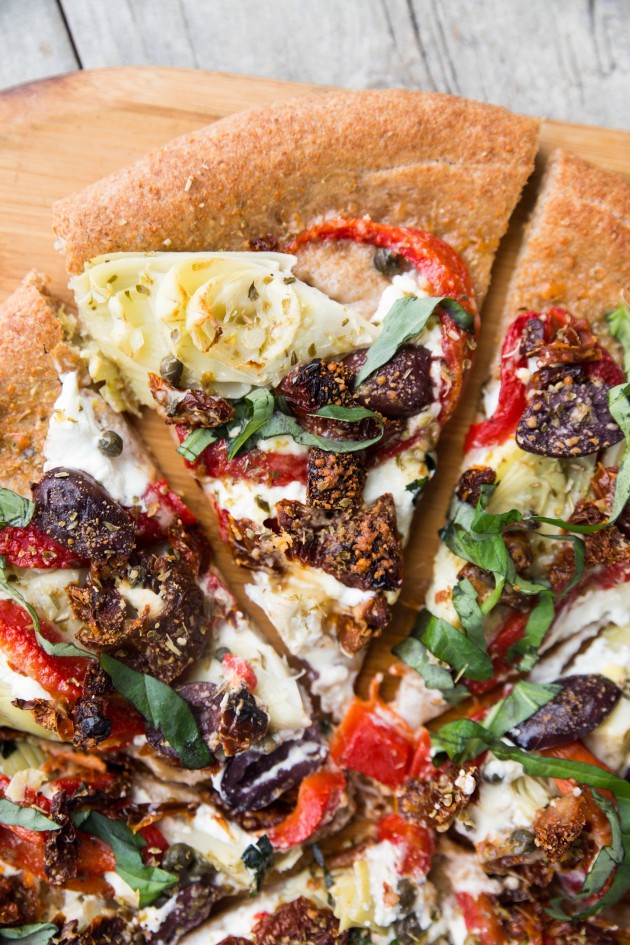 I try to eat seasonally as much as possible. Since food tastes best when it's in season, shopping in season is the way to go. We all know this is the truth, but can we really do it all year long? Even when it's winter in Minnesota, and it feels like winter in Minnesota may never end?
It's now the time of year when I just can't with the winter vegetables anymore. Even my favorites, like brussels sprouts, I'd just rather…not. The weather is getting slightly warmer, and I dream about sitting out on the patio with a glass of white wine and enjoy all the warm-weather foods. Summer and spring are my food season soul mates. Fresh veggies! Grilled veggies! All fresh everything!
Soon, my friends. Soon. That is not what today's post is about.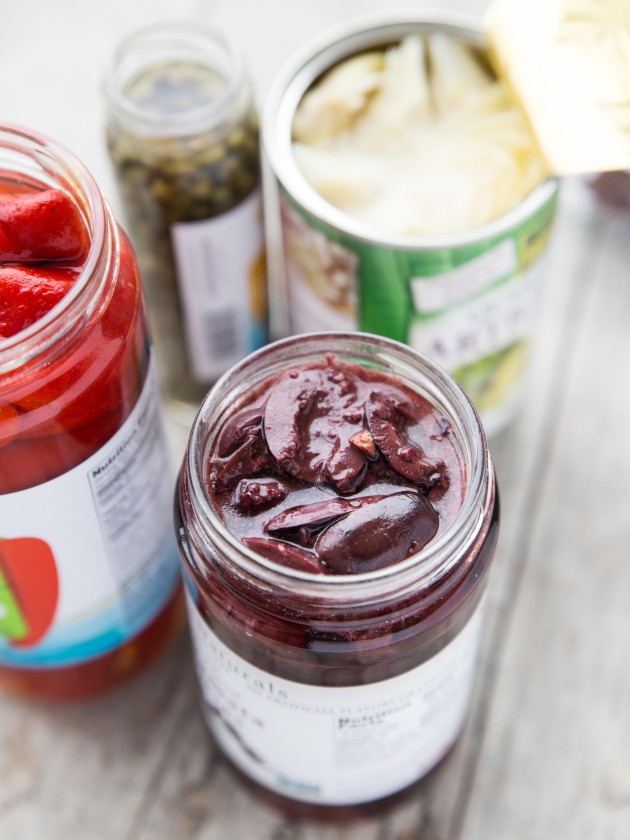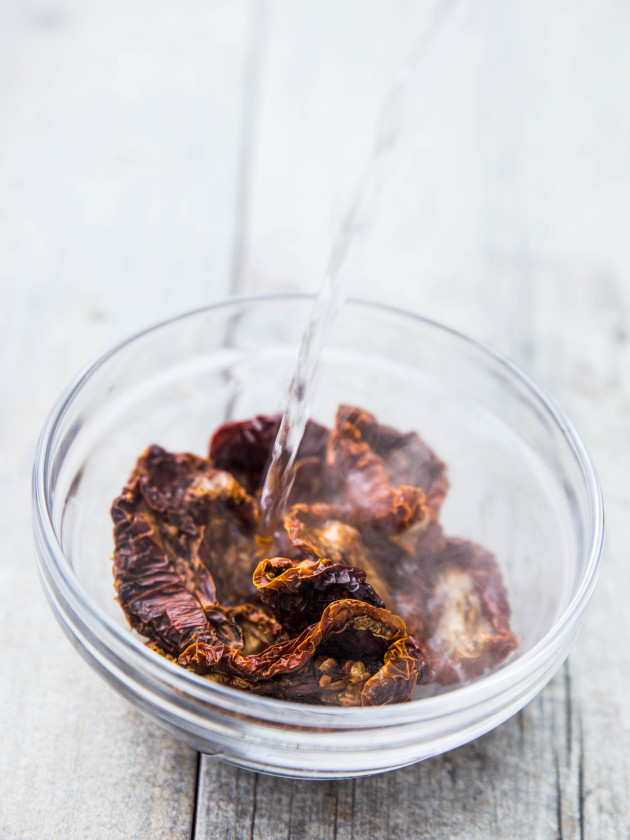 To bridge this awkward between-season gap, I've been loving my pantry lately. A well-stocked pantry is essential for those weeks where my meal-planning motivation wanes, or a recipe I planned on eating for days ended up being less-than awesome. Or, when I bought so much kale with the best intentions of healthy eating, but then succumbed to the lure of Annie's mac and cheese or Bite Squad delivery, and then days later POOF, limp kale in my crisper, and no other veggies in the fridge. Are you going to make yourself eat limp kale? No, you're not. No one should.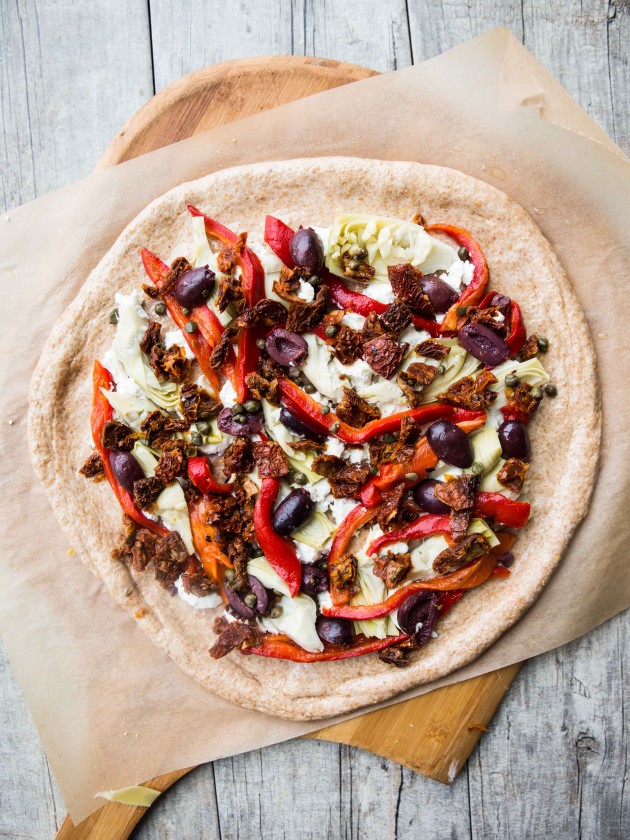 To reflect my easy dinner lifestyle of late, I wanted to share a pizza that's almost exclusively pantry ingredients. Yes, you'll need some pizza dough, which you can make and freeze ahead of time if you're that type of person (I wish I was that type of person), or you can buy it for about $1 from Trader Joe's (I'm definitely that type of person). I do have a stand-by recipe on the site that I use, but I always make it the day of because my pizza cravings are pretty immediate. For these pictures I used that standby recipe, but subbed in water for the beer, because the only beer I had was Ryan's PBR, and that seemed a little disgraceful.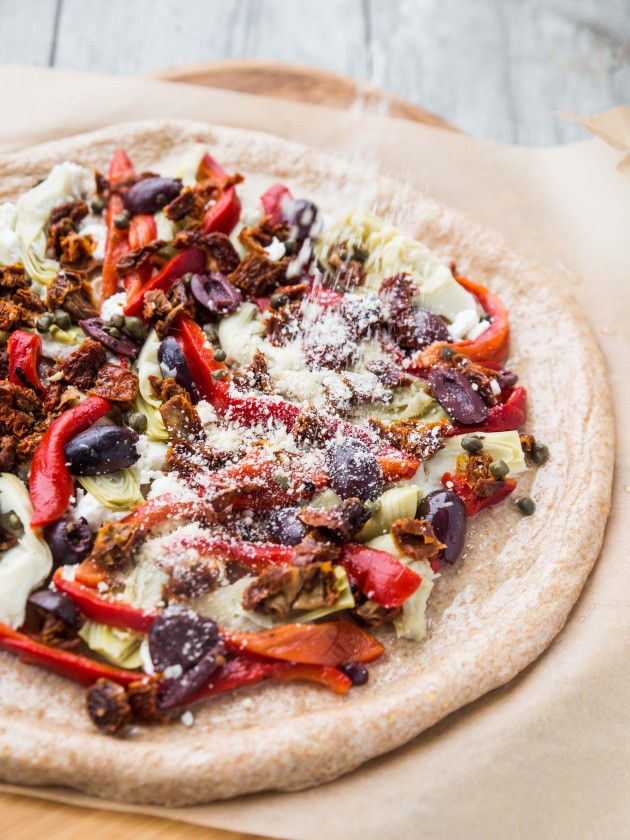 The only perishable items are the goat cheese and a sprinkle of parmesan, both of which I usually have in the fridge. I think fresh mozzarella would be really good here too. The pizza building goes like so: Brush pizza dough with olive oil, crumble on goat cheese, layer on all the mediterranean-inspired veggies, sprinkle on oregano and parmesan, and bake! The prep time below (15 minutes) and bake time (15 minutes) is actually real-life possible any day of the week. 30-minute weekday pizza for the win!
15 minutes later, you have a flavorful, golden brown crust, creamy, salty, Greek-esque pizza for devouring.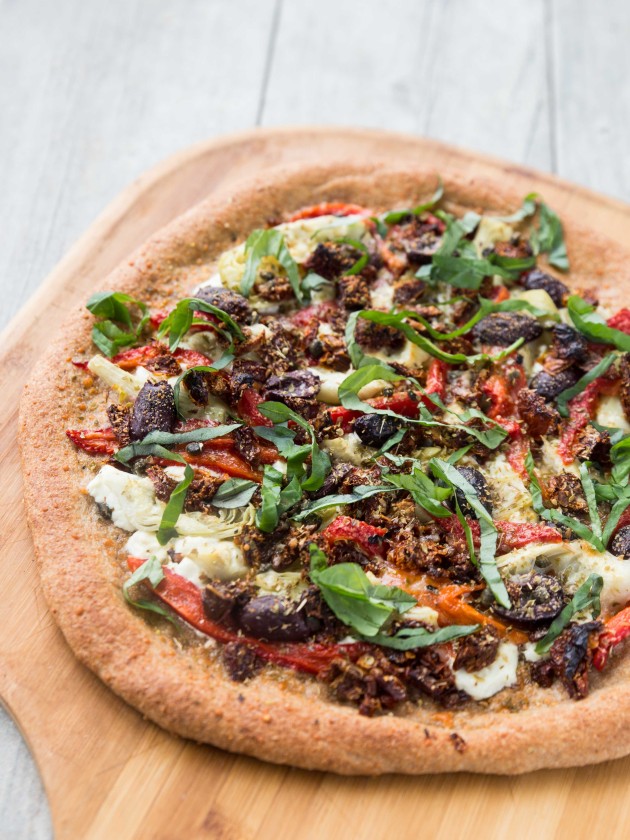 I topped mine with fresh basil, but that's entirely unnecessary. I just like how it looks, and I'm marrying a basil farmer so we usually have some on the counter.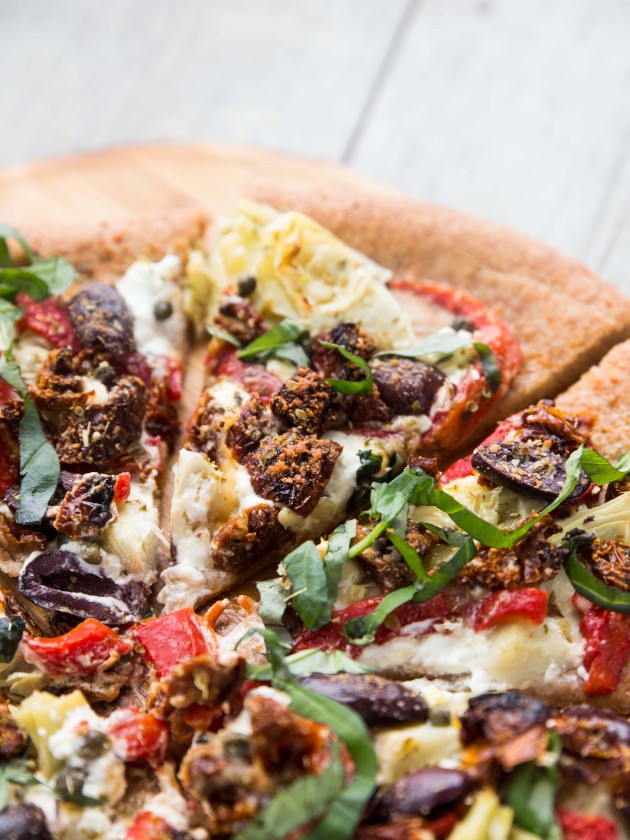 In addition to pantry-centric meals, I've also been big into casseroles and huge pots of soup. Anything to feed us for several days with minimal effort, really. I'm working on a soup recipe for next week – maybe the last soup post before warm weather stays for good? A girl can hope.

Easy Mediterranean Pantry Pizza
A simple pizza packed with flavor and veggies, and super easy to put together!
Yield: 1 pizza (2-4 servings)
Prep Time: 15 minutes
Cook Time: 15 minutes
Total Time: 30 minutes
Ingredients:
Pizza dough of choice (enough for 1 12-inch pizza)
2 tablespoons olive oil, divided
½ cup sundried tomatoes
1/4 cup kalamata olives
1 cup quartered artichoke hearts (about ½ 14-ounce can)
1 roasted red bell pepper (from a jar), sliced
1/2 tablespoon capers, drained
4 ounces goat cheese
2 tablespoons grated parmesan
1 teaspoon dried oregano
Fresh basil (optional)
Directions:
Preheat oven to 475. Place a pizza stone in the oven as it preheats.
Sprinkle a piece of parchment with cornmeal (or flour, if you prefer), and roll your dough out into a 12-inch circle. Pinch the sides a little to form a crust. If you have a pizza peel, roll the dough out on that. If not, a cutting board will work.
Brush top of dough with 1 ½ tablespoons olive oil
Crumble goat cheese over pizza, leaving about a 1-inch border.
Top with veggies, then sprinkle with parmesan. Drizzle on the remaining ½ tablespoon olive oil, and dried oregano.
Transfer the pizza (on parchment) to the preheated pizza peel. Bake for 12-15 minutes, until crust is golden. Slice and serve!
I used this recipe for the crust. You want enough dough to make a 12-inch pizza.
I ate this pizza for lunches paired with a side salad, so it stretched to 4 meals! If I were eating it for dinner I'd for sure eat (at least) half of it, so I've listed the servings below as 2-4.
One Response to "Easy Mediterranean Pantry Pizza"